New
Group Tour

5 days from £880 per person
Places Visited:
Derbyshire
As the undisputed 'India experts' of the British travel industry TransIndus have been organising luxury journeys through the Indian Sub-continent and other parts of Asia for over 30 years. With overseas travel restricted we have devised a series of Staycation Tours to provide stimulating, informative and enjoyable journeys within the UK, that guarantee quality and a level of service that has become synonymous with Transindus vacations. 
On these tours we visit some beautiful Country Estates to explore the history and influences behind their creation and study the incredible collections of art and memorabilia that give each their unique character. Where the houses bear links to the British Raj, we will explore these in depth.
Caroline Cornell and Georgina Haynes have been leading tours into India with Transindus for many years and on this luxurious journey thorough the Peak District, they help us explore the Grand Houses of Derbyshire and much more beyond. Amrit Singh, our MD will be leading the 29 June departure.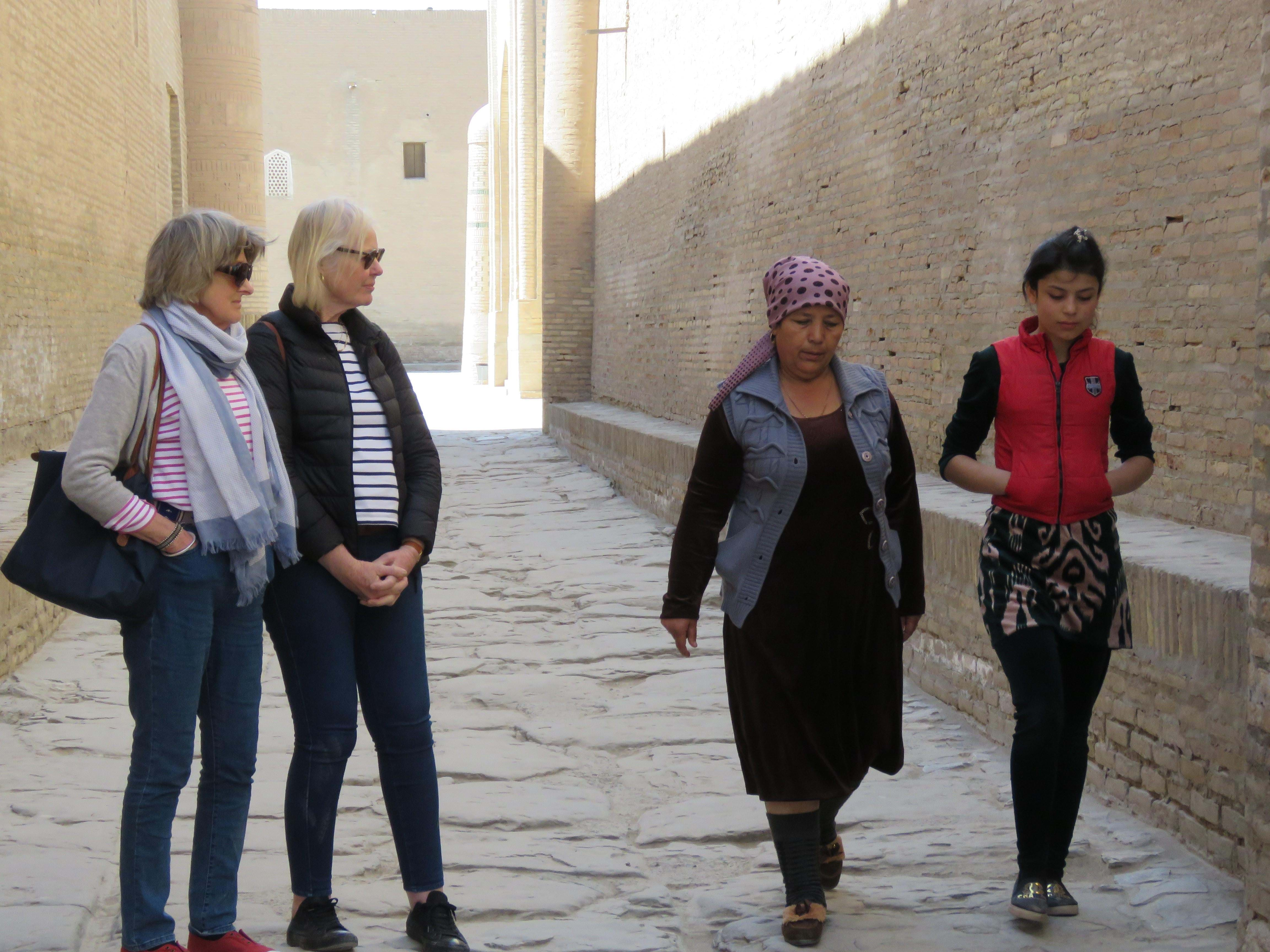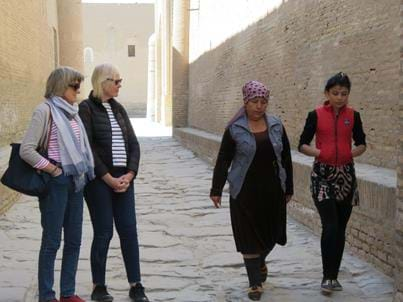 Travel Arrangements
Group Size

10 to 14 people

Internal Travel

Minibus or small coach dependant on numbers

Accompanying Guide

Tour led by Caroline Cornell and Gerogina Haynes

Accommodation

4 nights

Meal Plan

Bed and Breakfast and two dinners
Itinerary for A Tour of Derbyshire's Grand Houses
Day 1
The Peak District
Arrive at the Devonshire Arms hotel at your leisure between 3pm and 6pm. We will meet at 7pm for an aperitif with the rest of our party and dinner at our hotel. Stay at the The Devonshire Arms, Baslow for 4-nights.
The Devonshire Arms, Baslow (or similar)
A part of the Duke and Duchess of Devonshire Estate, The Devonshire Arms is an Inn style hotel in the picturesque village of Baslow with warm hospitality, good honest food, fine ales, excellent wines.  Chatsworth House can be reached on foot in under 20 minutes making it a perfect base to enjoy not only this grand house but also explore the many pleasures of the Peak District.
or upgrade to:
The Cavendish Hotel, Baslow
Also in BAslow and a part of the Chatsworth Estate since 1830, The Cavendish overlooks the Estate and is a short walk to the main House.  Its 28 recently refurbished bedrooms, with two restaurants and elegant public areas, many with original artwork and furniture from Chatsworth House itself. The friendly staff combine with renowned food award winning food prepared by renowned chefs all combine to make this a perfect location for an enjoyable break in the heart of the Peak District National Park.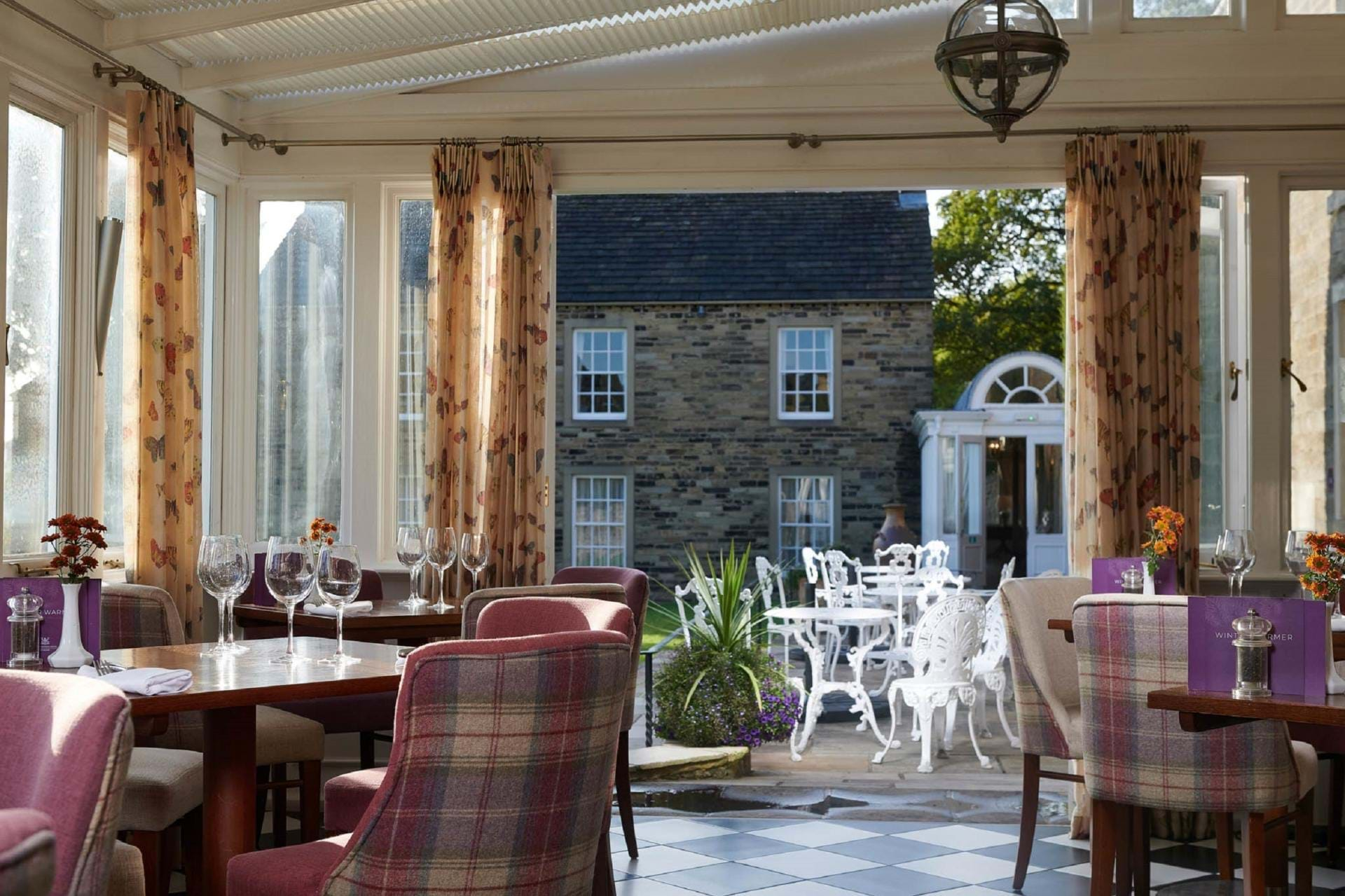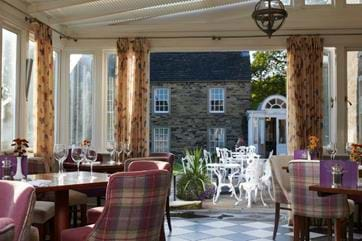 Accommodation Options
Day 2
Chatsworth House
After breakfast we enjoy a leisurly walk to the nearby Chatsworth House, home of the Cavendish family for over 500 years. Situated on the River Derwent Built in the 16th Century for Sir William Cavendish and Bess Hardwick as a reward for his responsibilities as Crown Commissioner and his role in the dissolution of the monasteries. His Son, the 1st Duke of Devonshire, rebuilt the House in the classical style between 1687 and 1707 with the proceeds of investments in foreign trades with the East India company. Our morning will be devoted to explorations of the history of the house, its trading connections with India and some of its amazing collection. We will break for lunch in one of cafeteria on th estate and proceed with afternoon explorations of its beautiful gardens, ponds and fountains. We return to the hotel early evening.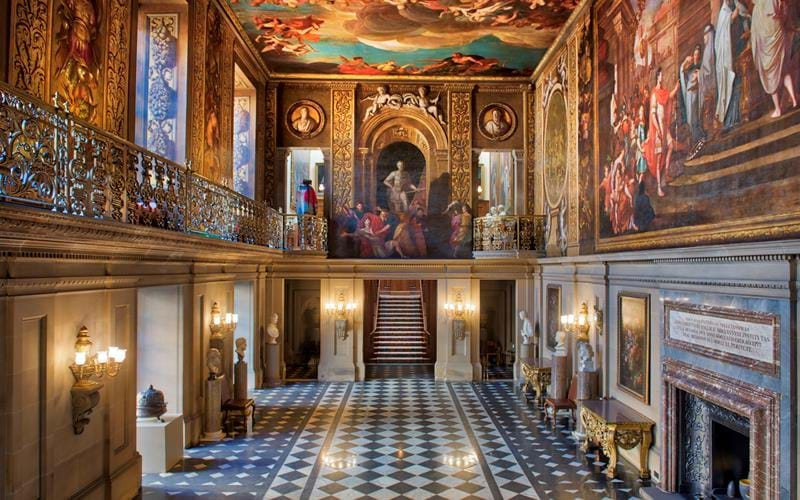 The impeccably maintained Chatsworth House has remained with the Cavendish family for 16 generations  and today is the private residence of Peregrine, Andrew, Cavendish, the 12th duke of Devonshire, but also functions as a working farm and a living landscape.
Set in an enormous park sourrounded by wooded hills the palace is often referred to as 'the palace on the peak'. It is bursting with fine art the highlights of which is a vast collection of old master drawings, one of the most important in the world with original workd by by Rembrandt, Hals, Van Dyke, Tintoretto and the painted ceiling s by by antonio Verrio and Louis Lagurree that take your breath away. No other British house quite compare to it and it is no surprise that it has been voted the publics favourite historic house repeatedly. Architectural historian Clive Asket summed it up perfectly when he said that Chatsworth occupies its position as the country house that all other country houses aspire to be!
Photography of Chathsworth by David Vinitier
Accommodation Options
Day 3
Haddon Hall
Today we visit Haddon Hall, one of the oldest houses in the country, on the banks of the River Wye. Originally a 12th Century Norman Fort and the house later served as the private residence of Lord and Lady Manners. Today it houses a remarkable tapestry collection and is surrounded by a wonderful Grade 1 Elizabethan terraced garden, which we will visit and stroll along the river. We lunch at the Peacock Pub in Rowsley and visit the nearby town of Buxton for leisurely explorations the beautiful town and the famous Buxton Opera House if open.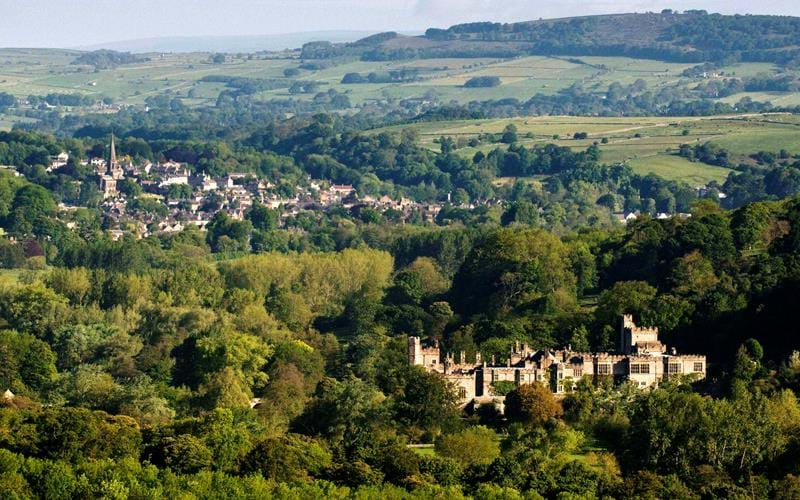 Haddon is 900 years old, has been owned by one family for the duration of its existence and is believed to be one of the most important historic houses in the Western World. It is held in such esteem, as it was left under lock and key by its owners for more than 200 years from the reign of Queen Anne to the late 19th Century, resulting in its interiors, from the 14th Century to early Elizabethan period, being left untouched and for you to see and has come to be referred to as "Sleeping beauty"
As Haddon survived, so did much of its original medieval parkland. Dated to the 14th century and now grade 1 listed, this land is as it was 700 years ago. It has retained all its characteristics and landscape features from its days as a deer park, designed for the pursuit of hunting.
Escorted tours of Haddon's ancient park allow visitors the chance to see Haddon within its original setting and experience something deeply unusual and new, a return to the past accessed through undisturbed nature.
Accommodation Options
Day 4
Hardwick Hall
After breakfast we head to Hardwick Hall where we spend the morning exploring the house, located on the outskirts of Chesterfield. This grand Renaissance style house was designed and built by the architect Robert Smythson between 1590 and 1597, for Bess of Hardwick, a noblewoman who had amassed a great fortune through her four marriages. After lunch we will explore Stainsby Mill house, a part of the Hardwick Estate before returning to our hotel.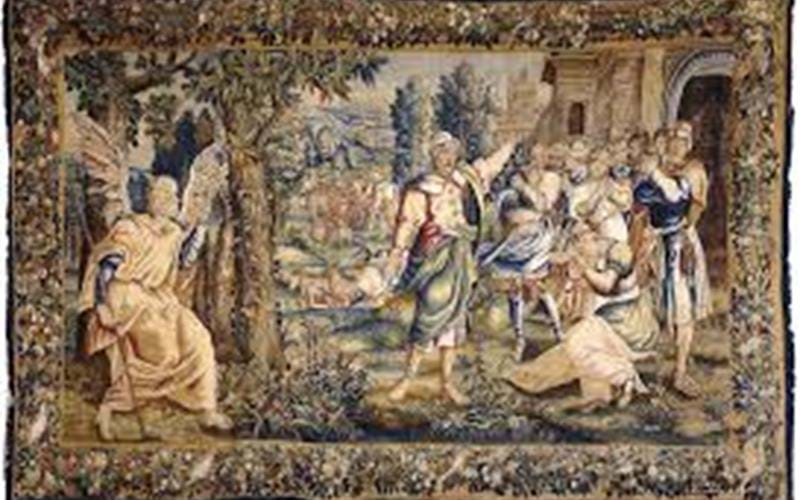 Hardwick Old Hall is one of the most innovative houses of the Tudor period. It was built between 1587 and 1596 by Bess of Hardwick, who was among the richest and best-connected women of the Elizabethan age. A radical modern mansion, it drew on the latest Italian innovations in house design. Although the Old Hall is now a magnificent shell, it remains a glittering reflection of Bess's status and aspirations. It is famously renowned for its collections of textiles and tapastries, largely sourced and collected by Bess of Hardwick in the later years of the sixteenth century. Four years after Bess moved into Hardwick she compiled a list of all the objects in the house, giving a unique insight into the furnishings of an Elizabethan house.
Accommodation Options
Day 5
Eyam Village
Today we do something little different and visit the beautiful and restful little village of Eyam and its Plague museum. The village is made history in 1665, when its residants made a great sacrafice by isolating themselves to prevent the spread of the plauge. The village lost 260 residents but managed to contain the disease and thereby saving many thousands of lives. We Lunch at The Miners Arms and later head a few miles north for an optional visit to the David Mellor foundry and Museum at Hathersage, famous for silver and stainless steel cutlery. Those who wish to return to the hotel for an early start home, will be taken back to hotel.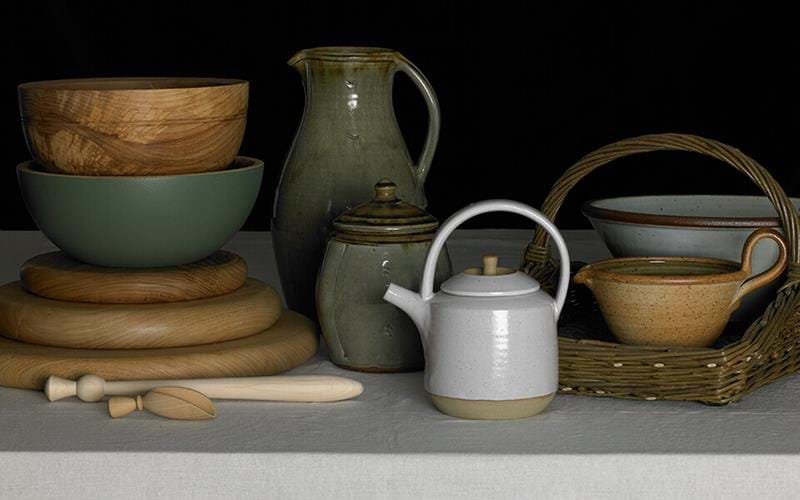 The company was set up by David Mellor, Royal Designer for Industry. Mellor was a key figure in British design with an international reputation as designer, manufacturer and shopkeeper. Born in Sheffield and originally trained as a silversmith, he always specialised in metalwork and is particularly famous for his cutlery which won numerous design awards following the simple principle that well-designed equipment can improve your life. Corin Mellor, an interior and product designer, succeeded his father as Creative Director and is responsible for product development within the company.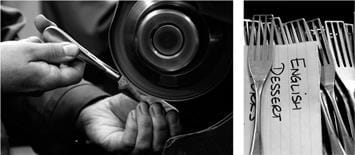 Accommodation Options
Group Tour

5 days from £880 per person
What's included
Accommodation for 4-nights with breakfast

 

Transport and entrance fees for all excursions

 

The services of local guides for the main sites

 

Accompnaying tour leader

Meal plan

: Breakfast & Breakfast 

 

SINGLE SUPPLEMENT: From £145 per person
tour prices for A Tour of Derbyshire's Grand Houses
| | | | | |
| --- | --- | --- | --- | --- |
| DEPARTURE DATE | PRICE PER PERSON | SINGLE ROOM supplement | AVAILABILITY | |
Make an enquiry
Plan your Next Adventure
With the world now largely open again, now is the time to begin planning your next adventures in Asia. Our Travel Specialists are ready to take your call and discuss the adventure you have spent the last 3 years dreaming of.
Or call us on 0208 566 3739
TransIndus Brochures 2023
Join our mailing list