New
Group Tour

4 days from £725 per person
Places Visited:
Donnington Grove, Basildon Park, St Bartholomew's Church, Alderamston, Purley Hall, Engelfield House, Denford, Chilton Foliate, Caversham, Swollowfield
Transindus Staycation Tours
As the UK's undisputed 'India experts' Transindus have devised a series of 'Staycation Tours' that provide stimulating, informative and enjoyable journeys exploring the historical bonds between Great Britain and the Indian Sub-continent.
These expert led, guest-lecturer led tours offer an opportunity to gently re-acquaint with the world of travel following a year in lockdown, rediscover your passion for history and of course travel. They visit some amazing British Estates, many of which are privately owned and not open to the public to explore their historical links with the East India Company as well as appreciate their unique architectural styles and collections of art, furniture & other memorabilia. 
As with all Transindus holidays, these tours come with 100% Financial Protection backed by ABTA and our money back guarantee, should the holiday fail to operate for Covid-19 related reasons.
The Nabobs of Berkshire Tour itinerary: 
This 3-night, 4-day tour led by historian and author Clive Williams OBE, takes us through the 'Royal County of Berkshire' to look at its Grand Houses and explore the lives of the powerful people like Sir Francis Sykes & Warren Hastings, who not only created these Grand properties but also helps shape the course of the British Empire.
We visit the best of Berkshire Houses, many of which belonged to those who made their fortunes with the East India Company and in just two cases, which are on the itinerary – Shottersbrooke and Englefield, the houses are still occupied by the descendants of the original owners. We have privileged access to visit inside several houses, which are not usually open to the public but also to meet and take tea with the present occupants.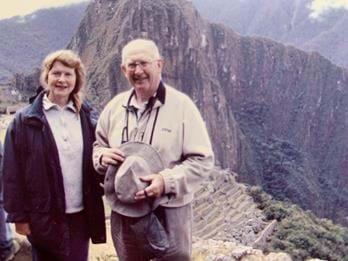 Clive and wife Christina
Travel Arrangements
Group Size

16-20

Internal Travel

Travel to sites by coach

Accompanying Guide

Accompanying tour leader

Accommodation

3 nights

Meal Plan

Bed and Breakfast + dinner on first evening
Itinerary for The Nabobs of Berkshire Tour
Day 1
Donnignton, Berkshire
Today you arrive by road or train in Donnington, a sizable English village noted for its historical buildings including Donnington Castle, Donnington Priory and Donnington-Grove. A rather impressive "Strawberry Hill Gothic mansion", Donnington Grove will be our home for the next three nights. We suggest you arrive between 3 and 5pm, in time for a wash and change ahead of early evening drinks and a private tour of the house. We will enjoy a welcome dinner this evening at Donnington Grove.
Donnington Grove Country Club
Located in the pretty village of Donnington, the grand house has now been converted to a luxury hotel and golf club and with Nabob connections of its own, it is the ideal location as a base for our journey of Berkshires Houses.
Donnington Grove has a fascinating history from a bygone era of English decadence which we will hear about from our guest lecturer as we enjoy its facilities over our 3-nights stay. The home of the famous Regency style icon "Beau" Brummell, the man who revolutionised fashion and is credited with introducing the suit and neck tie to menswear and still refelcts some of its past owner's flamboyant character.
Facilities include a golf course, fishing, clay pigeon shooting, walks through the Estate and its walled Japanese Garden plus opportunities to visit the adjoining Donnington Castle, nearby Donnington Priory. Should you wish to extend your stay to enjoy tea facilities we will be happy to organise a longer stay at leisure.
Day 2
Donnignton Grove, Basildon House & St Bartholomew's Church
After breakfast our tour leader Clive will take us on lecture tour of the estate to consider the history of the house, its architectural features and the beautiful Japanese gardens and temple as well it connections with the East india company Later in the morning we head for Basildon Park, the Grand Palladian style Mansion built for the Nabob Sir Francis Sykes on a 500 acre estate where we will see some of its collections and visit the gardens. After lunch at the estate cafe we visit the C14th St Bartholomew's Church and rectory in Lower Basildon, close to the Thames.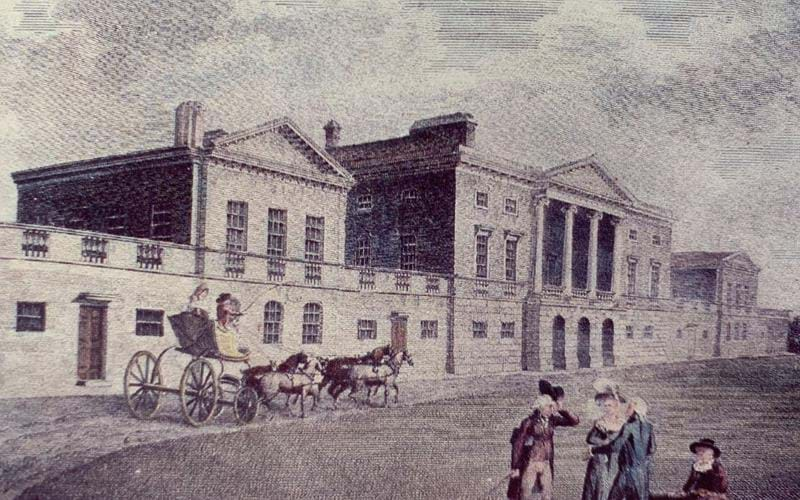 The Sykes original dinner service was found in Sweden a few years ago and is now back at Basildon but apart from a few pictures still in the family's possession, that is all that remains of one of the largest fortunes ever brought back from India.
The visit to St Bartholomew's Church helps us discover the palce where Sir Francis and several other members of the family are buried and there are many Sykes memorials to be seen. One of his descendants married Col Brown, who fought in the Indiam Mutiny and both are buried here. Next to the Church is the former Rectory, which was once the home of the Basildon Rector, Dr George Bellasis – there are 8 Bellasis memorials in St Thomas's Cathedra, Mumbai as the Bellassis were a famous Nabob family – our guide will tell their story.
The Rectory was also the birthplace of the missionary Captain Allen Gardiner, whose mother, Mary Boddam came from another well-known Mumbai Nabob family. Also buried at St Bartholomew's are Jethro Tull, the father of the English agrarian revolution and James Morrison,who started life with nothing but died in 1857, reputedly the richest commoner in the UK.
Day 3
Aldermaston, Purley Hall, & Englefield House
We start the day today with a visit to Jacobean style Aldermaston Court, a country house private park of 2700 acre. before we go onto Purley Hall, Pangbourne a house rented by Warren Hastings, during his long, 7-year impeachment trial. After lunch at the beautiful Swan Pub, we head for Englefield House, where we have been afforded special access to the house courtesy of Lord & Lady Benyon for a private tour by a member of the family, followed by tea in the Long Gallery.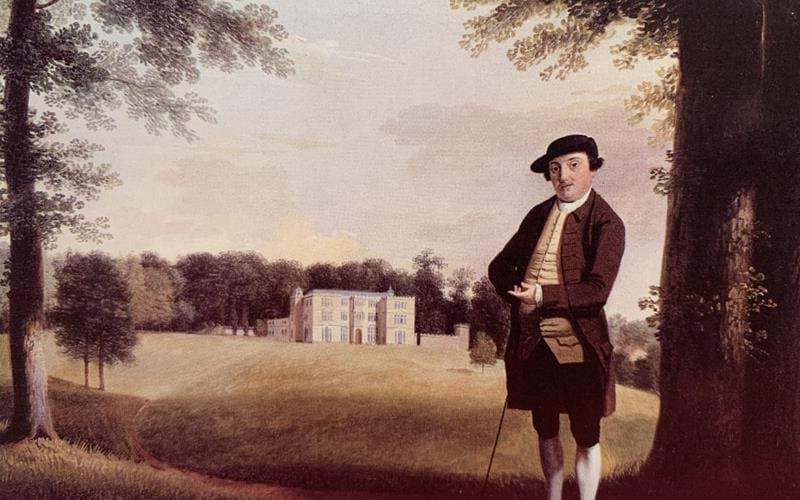 The Englefield Estate.
The house and lands in West Berkshire originally belonged to the Englefield family who were prominent members of court during the 16th century. That came to an end when Sir Francis Englefield was implicated in the plot to assassinate Queen Elizabeth I. Just like many others, the estate was confiscated and gifted to one of the Queen's principal advisors, Sir Francis Walsingham.
It was Richard de Beauvoir's granddaughter, Mary Tyssen, who inherited Engelfield upon the early death of her first husband, Powlett Wright, a direct descendant of Sir Francis Walsingham. She then married Richard Benyon, and the de Beauvoir and Benyon families joined forces. It has remained in the family since is now home to Lord and Lady Benyon, who will be very generously hosting our party today.   
Day 4
Swallofield Park, Caversham Park, Denford and Chilton Foliate
This morning we head out for a visit to Swallowfield Park, the home of Nabob Thomas Pitt, nicknamed Diamond Pitt and go onto tke a peek at grandeur of Caversham House, close to Reading a significant manor which was recorded in the Domesday book of 1086. We head for Hungerford for lunch at the famous Tutti cafe and possibly and time prmitting a foray for antiques! Our afternoon is devoted to the discovery of Denford, the home of the Cherry family and the nearby Chilton Foliate, owned successively by two famous Nabobs, firstly John Zephaniah Holwell and later General Richard smith. We return to Donnington Grove for tea, before our departure home.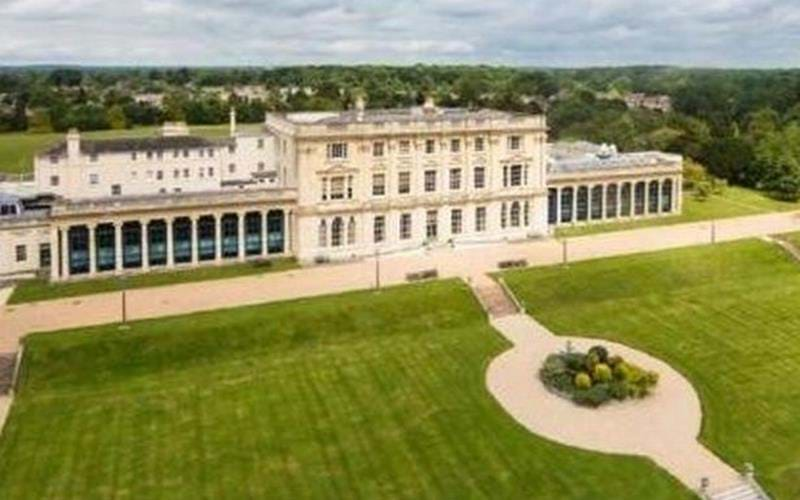 Caversham House
In the 12C it was owned by William Marshal one of the most powerful men and the intermediary between King John and the Barons of Runneymede. It later passed through several powerful and influential hands before being acquired by the Marsac family, which again had long connections with India over successive generations, where they made their money. The house was gutted by fire in 1850 but rebuilt with an iron frame and still stands proud. In 1922 it was brought by the Oratory School, requisitioned in WWII and, at the end of the was sold to the BBC from where it runs the BBC Monitoring Service and BBC Radio Berkshire.
Group Tour

4 days from £725 per person
What's included
Group size max 16-20

Travel to sites by coach

An accompanying tour leader

3 nights' accommodation

Bed and breakfast + dinner on the first evening

Single room supplement: £50 per person
tour prices for The Nabobs of Berkshire Tour
| | | | | |
| --- | --- | --- | --- | --- |
| DEPARTURE DATE | PRICE PER PERSON | SINGLE ROOM supplement | AVAILABILITY | |
Make an enquiry
Plan your 2022 Adventures
With the world now largely open again, now is the time to begin planning your 2022 adventures in Asia. Our Travel Specialists are ready to take your call and discuss the adventure you have spent the last 2-years dreaming of.
Or call us on 0208 566 3739
TransIndus Brochures 2022
Join our mailing list