TransIndus is among the UK's largest and most successful operators of tailor-made tours through Asia. Our expertise in designing tailor-made journeys is based on a wealth of hard-won travel knowledge, extensive travel through the region and a wide network of local contacts. We offer our clients trips of the highest quality, featuring the most desirable destinations and memorable local experiences. This expertise, backed by gold-standard customer service, has ensured our company consistently generates satisfaction ratings of 99%. Over half our clients travel more than once with us, and often refer their family, friends and colleagues.  
Our characterful office in the leafy suburb of Ealing is surrounded by coffee shops, pubs and parks. We are very close to South Ealing and Ealing Broadway tube stations and easily connect with the M4 & M40 motorways.
Our team of hardworking and motivated people is counted among the most respected and is proud of their expertise honed over 30 years.
As a result of growth we have the following openings for the right people, please find below a list of our current vacancies and scroll down for further information on each one. 
Current Vacancies:

Asia Specialist Travel Consultant 
We are currently seeking enthusiastic and motivated Specialist Travel Consultants to design and sell personalised tailor-made holidays to our high-end clientele seeking inspirational holidays to Asia. The ideal candidate will have expert knowledge and several years' experience of selling the Indian Sub-Continent, with specific knowledge of the Himalayas. Experts in other parts of Asia will also be consider depending on their specialty. 
The role entails designing inspirational bespoke luxury holidays for our prospective high-end clientele to suit their individual needs; being able to cost a tour accurately to meet the client's requirements; present the proposal elegantly and be able to convert it in to a booking professionally from start to finish.
As a front line ambassador for the company you will be invited to participate in various consumer travel shows, exhibitions and events to help elevate the TransIndus brand, with opportunities to travel to your destinations annually on research trips.
If you share our passion for travel, have the prerequisite experience, and have either lived, worked or extensively travelled through Asia we would love to hear from you.
You will need to demonstrate:
A minimum two years tailor-made sales experience within the UK travel industry
First-hand knowledge of travel in India, Nepal & Bhutan; with a special interest in the Himalayas
The ability to consistently provide superb customer care
Clear and precise communication skills with perfect written and spoken English
The ability to absorb and retain information about products & services
A meticulous attention to detail and accuracy
Drive to achieve both sales targets and a high-level of customer satisfaction 
In return we offer:
A generous salary package ranging starting between £25,000 to £35,000 based on experience
An attractive and achievable bonus incentive scheme based on individual sales targets
Annual pay review, subject to individual and company's performance
Opportunity for career progression
Annual overseas travel to enhance product knowledge
31 days annual leave including bank holidays
Personal travel benefits
Company Pension Scheme
All positions are located in our London offices located at 75 St Mary's Road, South Ealing, London W5 5RH
When applying please forward your CV together with a travel profile detailing the time spent in each destination visited to: james@transindus.com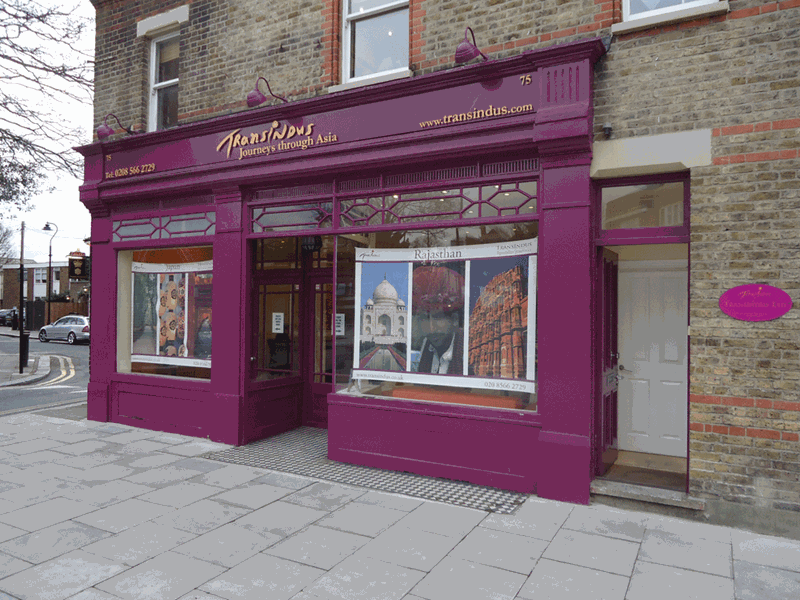 Talk to the Experts
At TransIndus we are committed to quality and determined to ensure every one of our clients enjoys the best holiday possible. Having lived or worked, and travelled extensively in their specialist countries, our consultants are experts whose advice can be depended on. To make an enquiry, call us on 0208 566 3739
020 8566 3739
TransIndus Brochures 2019/20
Join our mailing list