Responsible Tourism


TransIndus makes every effort to ensure our holidays have a positive environmental, social and economic impact on the local communities we visit. We support schools, wildlife conservation initiatives and village development projects across Asia, and favour the use of eco-friendly, responsible local hotels, lodges and guest houses along with sustainable adventure and activities.
In order to give back a little to the societies that host us and our clients, we like to support smaller charities undertaking valuable work at a local level. To this end, we support the following initiatives, which we feel do some remarkable work.






Water Harvest

TransIndus has partnered with "Water Harvest" a charity committed to providing safe, clean and sustainable water to remote villages of Rajasthan and Gujarat where local communities face severe drought for most of the year, forcing women and children to walk miles in a desperate search for water.
Established in 1987 by Dr Nicholas and Professor Mary Grey following their visit to the region during a terrible drought the charity has gone onto help numerous villages by providing 'Rainwater Harvesting Systems' but also in educating local families in the sustainable use of their scare resources.
This year Transindus had pledged to independently fund five 'rainwater harvesting systems' to capture, process, purify and store rainwater and ensure at least five families have a regular supply of safe and clean water for a lifetime.
We would like to invite you to help us provide a further ten systems for make ten more families water-sufficient by donating what you can.  Each system costs approximately £300, inclusive of building materials, installation work, maintenance support and education.
On your next visit to Rajasthan why not visit the villages you have helped and whilst there maybe even get involved with the local community in teaching English to school children for a day, offering help, support and advice on healthcare, farming, hygienic storage food during winter etc.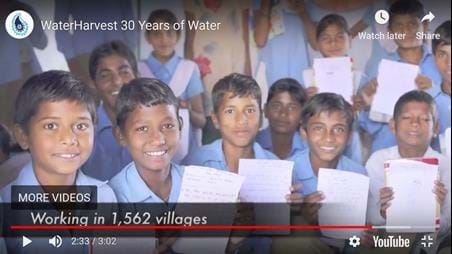 Find our more by clicking on the Water harvest logo >>
Karunya Kindergarten, Colachel: After the devastating Boxing Day tsunami of 2004, with the aid of international donations the Lebenslicht Charitable Trust helped build a village school for orphaned children. TransIndus provided hot lunches for the pupils to make sure they got at least one nutritious meal a day. Our involvement has continued to the present time, and we are proud to report the school remains a happy, healthy community with lively children.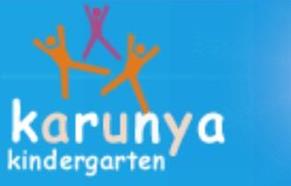 The Jaipur Virasat Foundation (JVF) is a charitable trust, set up in September 2002 to conserve Jaipur's heritage, and brings together traditional creative arts and craft skills with modern market requirements to generate employment. We encourage our clients to visit JVF workshops as part of their tours, and donations from TransIndus travellers help to sustain the Foundation's programme.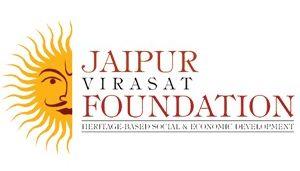 Guy's Trust : TransIndus is proud to support this charity set up by our clients Vicky and Tony Joseph in memory of their son, Guy, who was tragically killed, aged 25, in a paragliding accident in Nepal. As over a million children in the country do not attend school regularly, Guy's Trust has built two Early Childhood Development Centres in the impoverished Kaski region, close to Pokhara, where Guy lived.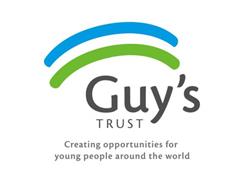 New Hope for Cambodian Children (NHCC), Phnom Penh
This wonderful organization on the outskirts of the Cambodian capital cares for around 200 orphans and abandoned youngsters infected with HIV/AIDS. Supported by Bill and Hilary Clinton, the centre includes school rooms, a special medical centre and vegetable gardens, which we encourage any of our clients who are interested in the project's invaluable work to visit as part of their tour. Workers at the centre are always happy to show visitors around and introduce them to the delightful residents. They also run a well-managed child sponsorship scheme for those considering a longer, lasting commitment to the centre's programme.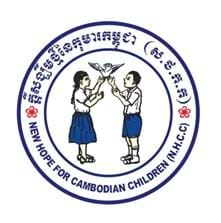 Aid for Japan: On 11th March 2011, a major earthquake–followed soon after by a tsunami–devastated a large area of north eastern Japan. A little-reported legacy of the tragedy are the nearly three-hundred children who lost their parents and families in the disaster. Aid For Japan was set up to support the orphans and their carers, and does a terrific job helping to boost their confidence and rebuild lives by organizing summer schools and residential courses, where the children learn new skills and benefit from a range of positive experiences. Aid for Japan also fundraises to bring them on visits to Britain, where they stay with host families and learn about British culture. As charity founder Akemi Solloway Tanaka explains: 'the orphans will never forget what happened to them but, with the help of our kind volunteers, we are working hard to bring some normality back to their lives.' TransIndus are delighted to support AFJ's wonderful initiatives in Japan and the UK.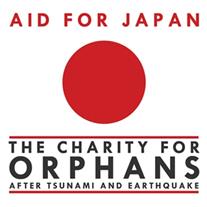 THE AIP Foundation: Vietnam's spiralling economic growth over the past few decades has had numerous unforeseen consequences, among them a rapid increase in the number of deaths and injuries from road traffic accidents: an estimated 60 people die everyday on the country's chaotic roads, often from entirely preventable causes. To reverse this trend, the Asia Injury Prevention (AIP) Foundation provides life-saving traffic safety knowledge and skills, and runs an excellent helmet donation programme in schools, backed by national poster and TV advertising campaigns. AIP hope to reduce child road deaths by a further 80 percent in the coming years.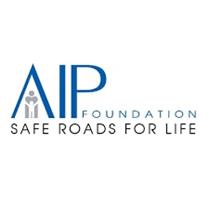 The Orangutan Appeal UK: Founded in 2000, this British charity, based in Surrey, is dedicated to the rehabilitation and preservation of orangutans, and the conservation of their habitat. The Appeal strives to protect remaining wild populations by providing support and funding for projects across Malaysian and Indonesian Borneo, and by raising awareness of the plight of this great ape across the globe. The OA is also authorised to work on behalf of the famous Sepilok Orangutan Rehabilitation Centre. TransIndus are proud to support its ongoing work by being an official Business Partner.

Talk to the Experts
At TransIndus we are committed to quality and determined to ensure every one of our clients enjoys the best holiday possible. Having lived or worked, and travelled extensively in their specialist countries, our consultants are experts whose advice can be depended on. To make an enquiry, call us on 0208 566 3739
020 8566 3739
TransIndus Brochures 2017/18
Join our mailing list