Responsible Tourism
TransIndus makes every effort to ensure our holidays have a positive environmental, social and economic impact on the local communities we visit. We support schools, wildlife conservation initiatives and village development projects across Asia, and favour the use of eco-friendly, responsible local hotels, lodges and guest houses along with sustainable adventure and activities.
In order to give back a little to the societies that host us and our clients, we like to support smaller charities undertaking valuable work at a local level. To this end, we support the following initiatives, which we feel do some remarkable work.
Wildlife & animal welfare
With so many of Asia's wild animals under threat, we support every endeavour that seeks to keep endangered species from the brink of extinction. Most Asian countries have a programme of conservation and have created National Parks and reserves for the protect the country's natural habitats and animals. It is gratifying for instance to be able to report a rise in the numbers of Royal Bengal tigers and Asiatic one-horned rhino in recent years, causes we have supported throughout the years.
Asia also has a longstanding, symbiotic relationship with some animals like the elephant, both as much loved domestic pets, not too dissimilar to dogs and cats, or as working animals like horses and cattle in the west. Some cultures also revere certain animals, like elephants, tigers, rats etc. and worship them within temples in their own unique, age-old traditions.  While we will never condone any form of cruelty to animals and will always boycott and call-out abuse, unlike Victorian missionaries, we do not feel it is our place to 'reform or civilise' ancient cultural traditions. We will however take constructive action to ensure positive change for the animals wherever we perceive abuse.
One of the principal issues we are working on with local partners and stakeholders is the introduction of battery-operated or Hybrid vehicles in national parks and wildlife reserves to both reduce the level of engine noise in the parks as well as carbon fumes which are known to be harmful to both flora and fauna of these delicate eco-systems.


Water Harvest

TransIndus is proud to partner WaterHarvest, a charity committed to providing safe, clean and sustainable water to remote villages of Rajasthan and Gujarat. Here, local communities face severe drought for most of the year, forcing women and children to walk great distances in a desperate search for water.
In 2018, TransIndus pledged £1500 for five water harvest systems to provide safe, clean, sustainable water for five families in the Barmer area of Rajasthan. We chose this pledge because we wanted to make a difference to the destination that has given the company and its guests so much. We also wanted to help protect its delicate rural community. The Water Harvest system provides a long term sustainable solution to the problem of drought in these areas and improves the livelihood of many families.
Sugni Devi and Khema Ram, an elderly couple, were among the first recipients of TransIndus 2018 project. They manage a small piece of agricultural land and some livestock. Sugni told our representative, before the installation of the water harvest system they bought two tankers of water per month at a cost of ₹1500 to ₹2000 each. They also collected rain water for drinking but that lasted only a few months and was not clean. Their new water harvesting system was installed just in time for the first rains in 2018 and has benefitted them in terms of clean water and lower outgoings.
At our annual Summer Garden Party, thanks to the generous donations of our guests (all previous travellers with TransIndus), we raised £287 through a charity raffle prize draw. TransIndus matched this money raised for a total donation of £575 to WaterHarvest. 
Learn more about the work WaterHarvest is doing by clicking on the logo below >>
Karunya Kindergarten, Colachel: After the devastating Boxing Day tsunami of 2004, with the aid of international donations the Lebenslicht Charitable Trust helped build a village school for orphaned children. TransIndus provided hot lunches for the pupils to make sure they got at least one nutritious meal a day. Our involvement has continued to the present time, and we are proud to report the school remains a happy, healthy community with lively children.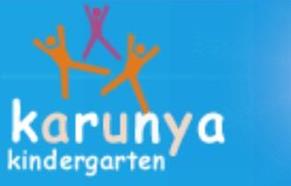 The Jaipur Virasat Foundation (JVF) is a charitable trust, set up in September 2002 to conserve Jaipur's heritage, and brings together traditional creative arts and craft skills with modern market requirements to generate employment. We encourage our clients to visit JVF workshops as part of their tours, and donations from TransIndus travellers help to sustain the Foundation's programme.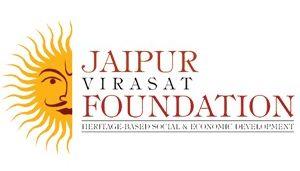 Guy's Trust : TransIndus is proud to support this charity set up by our clients Vicky and Tony Joseph in memory of their son, Guy, who was tragically killed, aged 25, in a paragliding accident in Nepal. As over a million children in the country do not attend school regularly, Guy's Trust has built two Early Childhood Development Centres in the impoverished Kaski region, close to Pokhara, where Guy lived.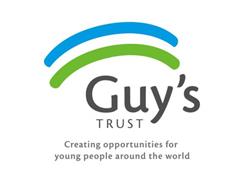 New Hope for Cambodian Children (NHCC), Phnom Penh
This wonderful organization on the outskirts of the Cambodian capital cares for around 200 orphans and abandoned youngsters infected with HIV/AIDS. Supported by Bill and Hilary Clinton, the centre includes school rooms, a special medical centre and vegetable gardens, which we encourage any of our clients who are interested in the project's invaluable work to visit as part of their tour. Workers at the centre are always happy to show visitors around and introduce them to the delightful residents. They also run a well-managed child sponsorship scheme for those considering a longer, lasting commitment to the centre's programme.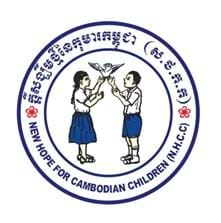 Aid for Japan: On 11th March 2011, a major earthquake–followed soon after by a tsunami–devastated a large area of north eastern Japan. A little-reported legacy of the tragedy are the nearly three-hundred children who lost their parents and families in the disaster. Aid For Japan was set up to support the orphans and their carers, and does a terrific job helping to boost their confidence and rebuild lives by organizing summer schools and residential courses, where the children learn new skills and benefit from a range of positive experiences. Aid for Japan also fundraises to bring them on visits to Britain, where they stay with host families and learn about British culture. As charity founder Akemi Solloway Tanaka explains: 'the orphans will never forget what happened to them but, with the help of our kind volunteers, we are working hard to bring some normality back to their lives.' TransIndus are delighted to support AFJ's wonderful initiatives in Japan and the UK.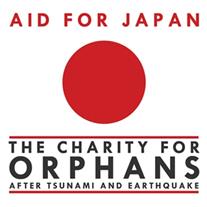 THE AIP Foundation: Vietnam's spiralling economic growth over the past few decades has had numerous unforeseen consequences, among them a rapid increase in the number of deaths and injuries from road traffic accidents: an estimated 60 people die everyday on the country's chaotic roads, often from entirely preventable causes. To reverse this trend, the Asia Injury Prevention (AIP) Foundation provides life-saving traffic safety knowledge and skills, and runs an excellent helmet donation programme in schools, backed by national poster and TV advertising campaigns. AIP hope to reduce child road deaths by a further 80 percent in the coming years.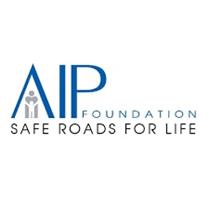 The Orangutan Appeal UK: Founded in 2000, this British charity, based in Surrey, is dedicated to the rehabilitation and preservation of orangutans, and the conservation of their habitat. The Appeal strives to protect remaining wild populations by providing support and funding for projects across Malaysian and Indonesian Borneo, and by raising awareness of the plight of this great ape across the globe. The OA is also authorised to work on behalf of the famous Sepilok Orangutan Rehabilitation Centre. TransIndus are proud to support its ongoing work by being an official Business Partner.

TransIndus Brochures 2022
Join our mailing list