Oman 18.10.2021 Transindus
A 3000km coastline provides an endless trail of beaches with clear blue waters, white crystal sands, and breezy warm weather, making Oman a perfect place to relax and enjoy an ultimate beach vacation.  It is no surprise it has become the destination of choice for a sophisticated beach break.  With a backdrop of soaring mountains and easy access to the dessert, opportunities for a little adventure in the midst of your beach break are boundless.
A veritable treasure trove of marine life, waters of the Gulf of Oman, numerous bays and beaches here offer sightings of dolphins, whales, and turtle watching. Flamingos and other birds flock are seen here, particularly in the lagoons around southern beaches while nearby fishing villages offer a glimpse of local artisanal life. 
Our team will help you discover the perfect beach location for you from an endless choice from romantic nook to exhilarating family locations, there is a beach resort just right for you and your loved ones!

Muscat Beaches
Muscat offers a choice of several beaches each with fantastic properties. Two of our favourites are the bustling Al Qurm beach at the heart of the city, which has a vibrant beach scene with plenty of beach cafes and restaurants nearby,  and the slightly more remote and quieter Al Bustan Beach, close to a village, where fishermen still come out to cast their nets in the shallows.

Places to Stay: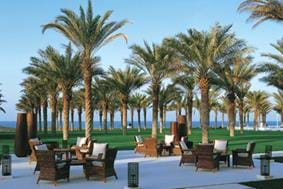 The Chedi, Muscat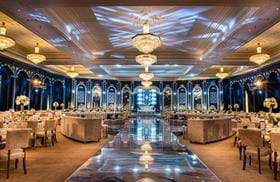 Al Bustan palace, A Ritz-Carlton Hotel


Beaches of Dhofar & Salalah
The beaches of the more temperate south around Dhofar and Salalah are every bit as beautiful as those of the Muscat but with the added attractions of beautiful lagoons full of flamingos and hidden caves and rock formations to explore on long walks. Diving and water skiing is particularly good. If heading for Mughsyal Beach, a favourite with locals, you might enjoy watching the dramatic geyser-like, blow-hole that spray water into the air here.
Where to stay: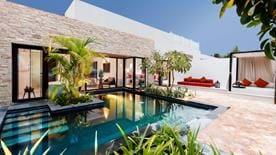 Al Baleed Resort, Salalah

Musandam Beaches
The Musandam fjords and their coastal inlets in the very north of the country provide a series of secluded, sheltered bays and beaches with a backdrop of honey-coloured mountains. Dolphins and whales regularly approach the coastline, which is best explored by dhow, yacht or sea kayak. Due to the absence of industry in the area, the water here is pristine and crystal clear: divers can expect to enjoy multi-coloured reefs frequented by yellow-and-black angelfish and manta rays.
Where to stay: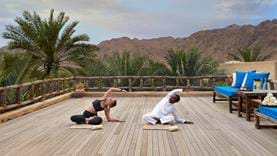 Six Senses, Zighy Bay
Ras Al Jinz Beach
One of the favourites with young families and conservationists, the Ras Al Jinz, at the far easternmost tip of the Arabian Peninsula, is a beautiful, soft sand-lined bay backed by rugged cliffs that provide safety and security for female Green marine turtles as they come ashore to lay their eggs at dusk and overnight. Whilst turtles come can be seen on numerous beaches, this is the only protected turtle reserve and the only place where you can enjoy walks at night and at day-break to spot the giant turtles come ashore to lay their eggs and return to the sea early next morning.
Heavily protected, special permits are needed to visit the reserve, which we will be happy to arrange for you.
Where to stay: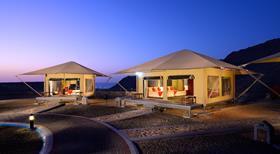 Ras al Jinz Turtle Camp