Thailand 31.10.2017 Annapurna Mellor
Bangkok has always been a place you either love or hate. It's a big and brash Asian city, a merge of traditional temples and street food markets, humungous malls and chaotic traffic. Chaing Mai, on the other hand, is a place that pretty much every visitor falls for. The city has a much smaller and more home-grown feel than the capital. Located in the north of the country, with the mountainous Doi Inthanon National Park just to the north, Chiang Mai is a perfect blend of delicious food, nature, vibrant markets and golden hilltop temples. There's so much to see and do here, you could easily spend a week exploring the city and its surroundings. These are some of the things you really can't miss.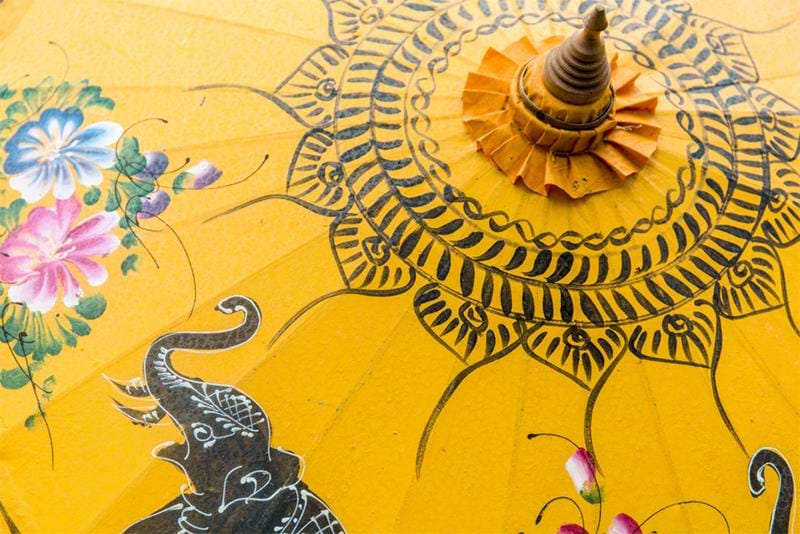 Take a trip to the Wat Phra That Doi Suthep Temple
Chiang Mai is a flat city, yet it's framed elegantly by mountains. Just north of the city, and only a short taxi ride away, is Doi Suthep, a towering mountain filled with wonderful sites. The top attraction here, and perhaps my favourite place in Chiang Mai is the Wat Phra That Doi Suthep Temple. After you are dropped off at the bottom of the staircase, there's a steady 306 steps to the temple, framed by mosaic snakes and market stalls. At the top, you'll find the stunning golden mount which sits in the centre of the temple area, surrounded by burning incense and praying pilgrims. Elsewhere in the complex you'll find stunning painted Buddhist artwork, and sweeping views of Chiang Mai city below.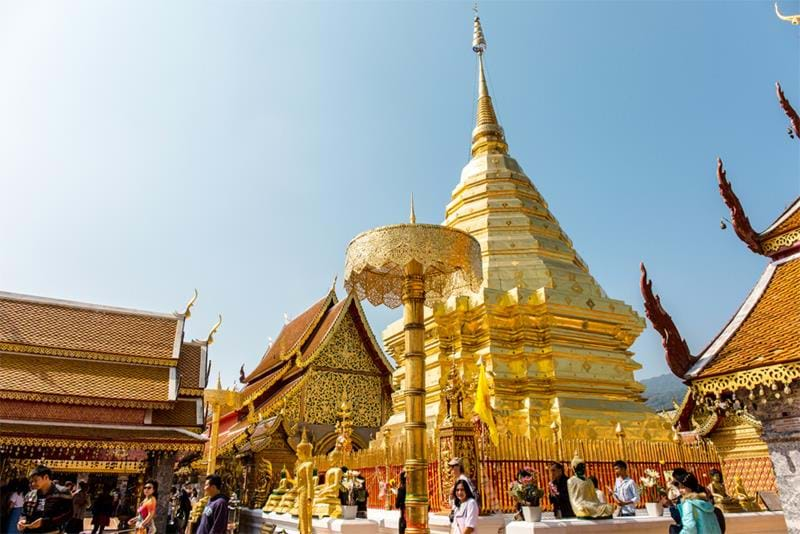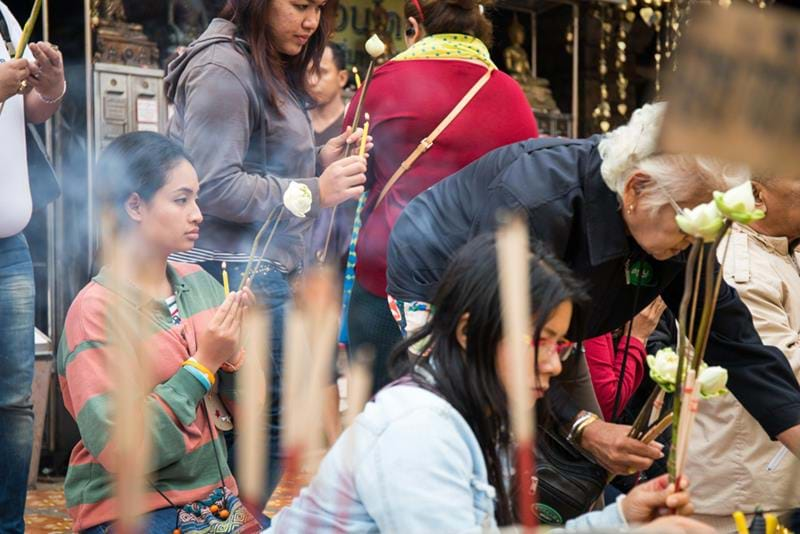 Sunday Night Market
There are numerous night markets in Chiang Mai, but the best and most famous is the Sunday Night Market, which takes place within the walls of the old city down the length of Rachadamnoen Rd. The road is closed to traffic, allowing stallholders to set up along the street and trade in local goods, street food, massages and lots more. Traditionally, this market is a showcase of art and craftsmanship from the north of Thailand, and you'll find some beautiful, good quality products here including silk, woodwork and silver jewellery. There's also an array of street food available, from well-known dishes like Pad Thai and Summer Rolls to fried insects and Thai Iced Tea.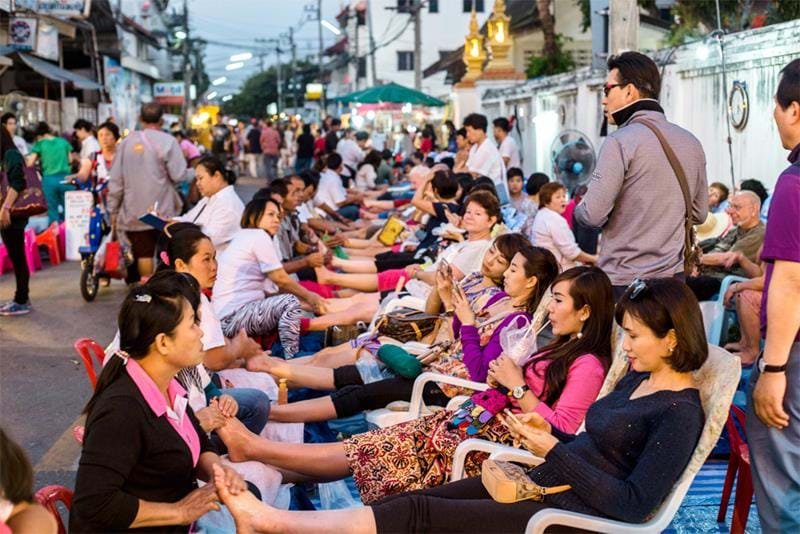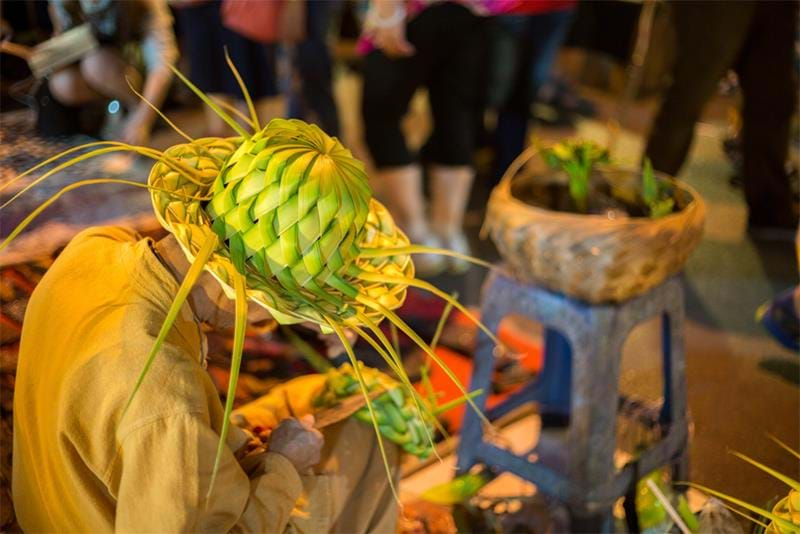 Try local food & perhaps take a cooking course
Thai food is incredible everywhere you go in the country, but it's perhaps at it's very best in Chiang Mai. The most unmissable local dish is Khao Soi, a flavoured soup with yellow curry, coconut milk, boiled and fried noodles. It's traditionally served with chicken, although there are many variations in the city. Noodle dishes are also served everywhere, and you should aim to try the local variation on Pad Thai - Pat Sii-Yew, which is made with thicker glass noodles.
The region is also known for the abundance of fruit and vegetables which grow, and head to any local produce market and you'll find the freshest and most delicious varieties of tropical fruits and vegetables you could imagine. There are many cooking schools in Chiang Mai, taking advantage of the local cuisines and fresh produce available, so if you're interested in learning how to cook Thai food, this is the place to do it.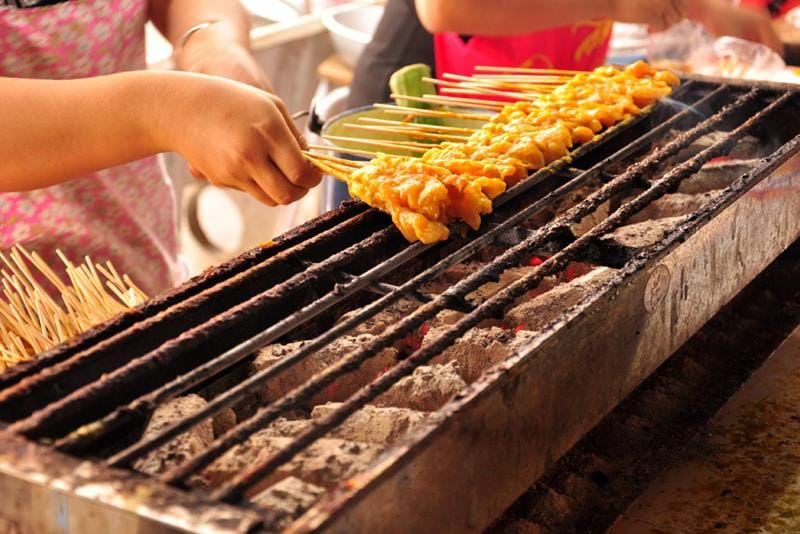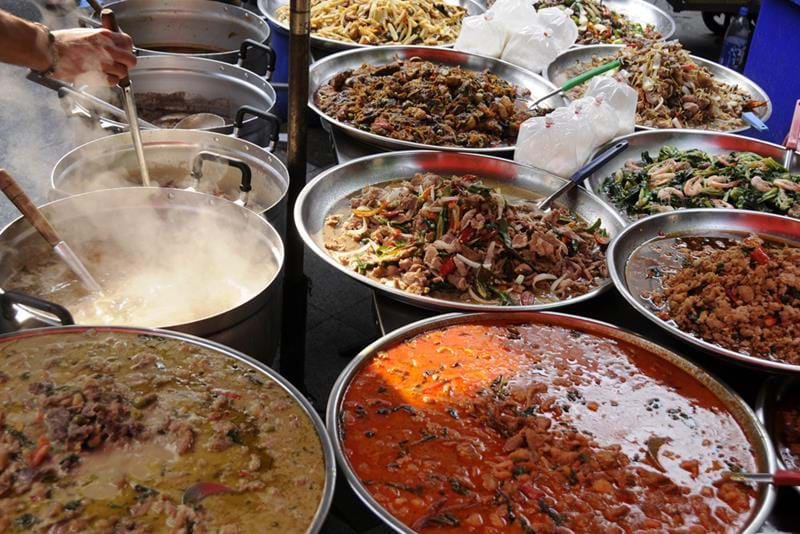 Experience Chiang Mai's nature
The atmosphere of Chiang Mai is laid back and peaceful. I think this is partly because of the closeness of nature to the city, it's easy to escape the city walls and immerse yourself in nature, even only for a day trip. Doi Suthep is one of the best options, as there are many trails up and down the mountain, as well as waterfalls and small tribal villages. The Mae Sa Waterfall and Huay Kaew Waterfall are both very accessible on the road up Doi Suthep, and make perfect stops on the way up to the Temple. Another beautiful spot, only a short drive out of the city is Huay Tung Tao Lake, a huge lake framed by mountains and a popular swimming spot with locals.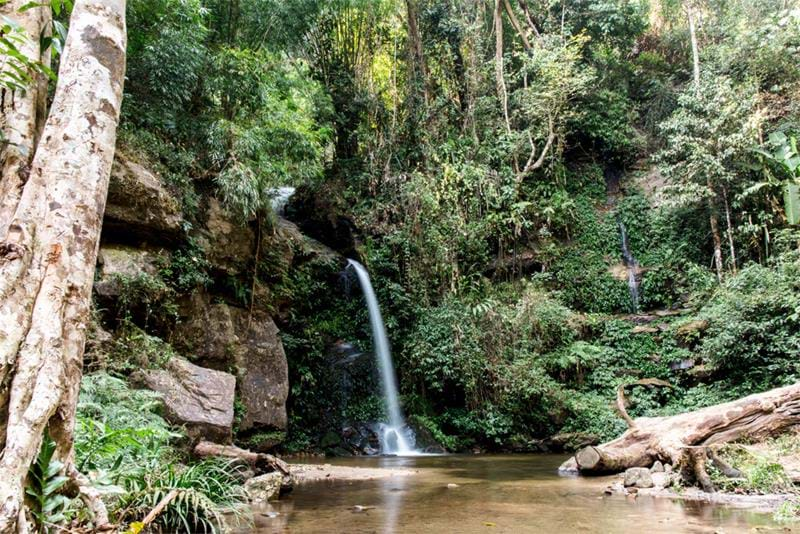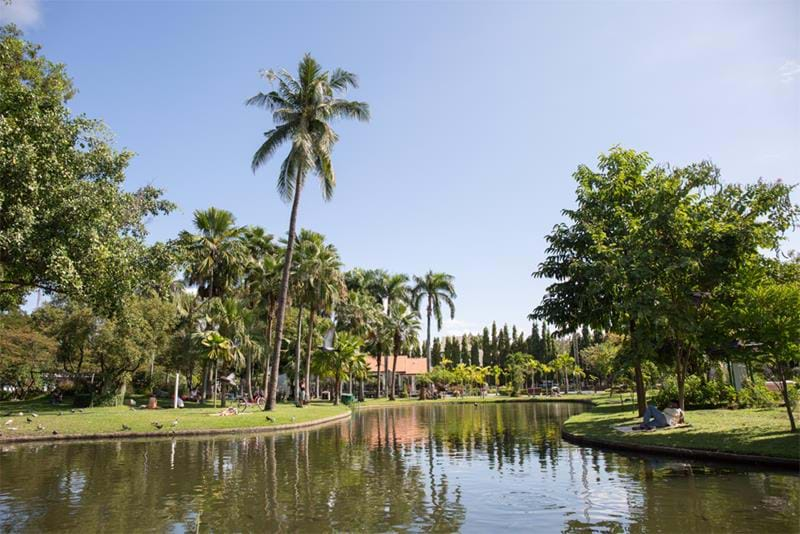 Explore the cafes & temples in the city walls
Chiang Mai is separated between the old and new city. The old city is framed by ancient city walls, and contains many temples, monasteries and beautiful heritage buildings. It's where most of the smaller, boutique hotels are, as well as many local restaurants and a blossoming cafe scene. Walking around this part of town, you will come across many temples, which are mostly open to explore. Wat Chiang Man is one of the oldest in the city, and a beautiful site. Another must-see is Wat Chedi Luang, a crumbling yet grand pagoda built around 600 years ago. While out exploring temples, stop by one of Chiang Mai's many coffee shops and cafes serving traditional lunches.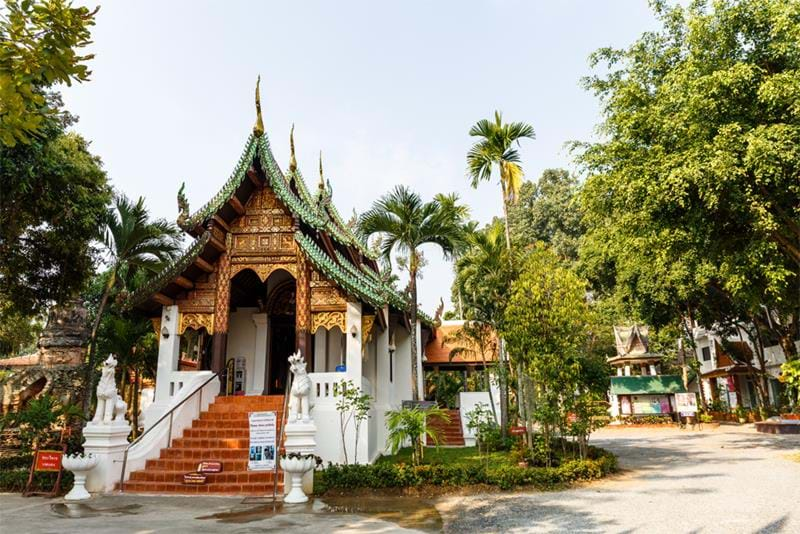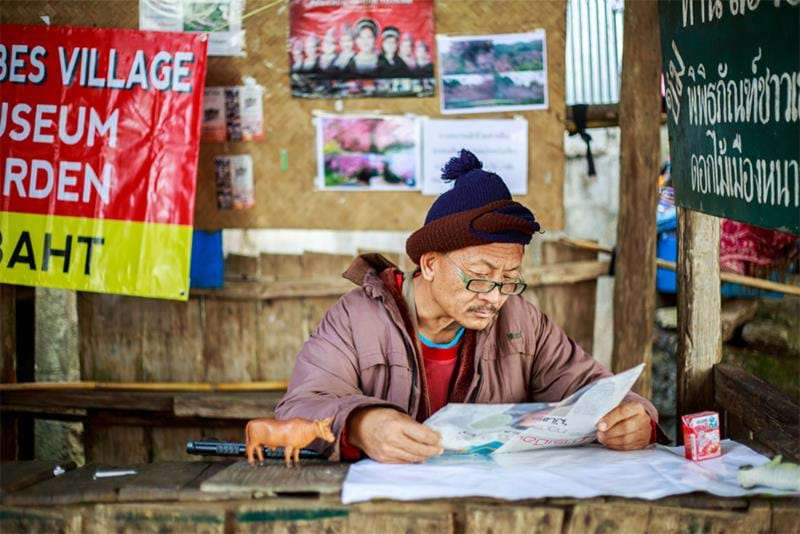 Take a trip up to Pai 
Around a 3 hour drive away from Chiang Mai is the beautiful mountain village of Pai. Popular with backpackers, this place has a distinctly laid-back vibe, and the nature surrounding the village is breathtaking. Pai has a much cooler climate than Chiang Mai and therefore is the perfect place to delve into some hot springs. There are many around this area, although my favourite has to be the peaceful Pai Hot Spring Spa Resort. Next, head to the Wat Mae Yen, a giant White Buddha on a hill, visit the Chinese Village or take short hikes to some waterfalls. At sunset, there's no better place to be than Pai Canyon, with sweeping views across the valleys around.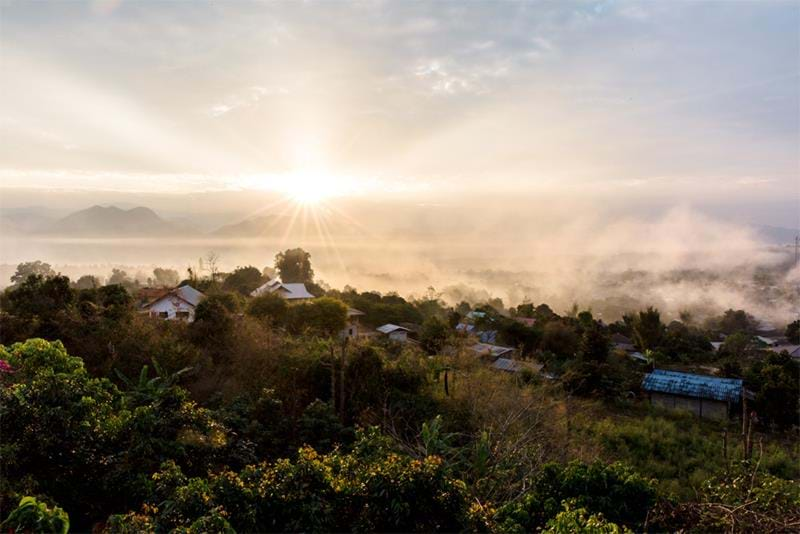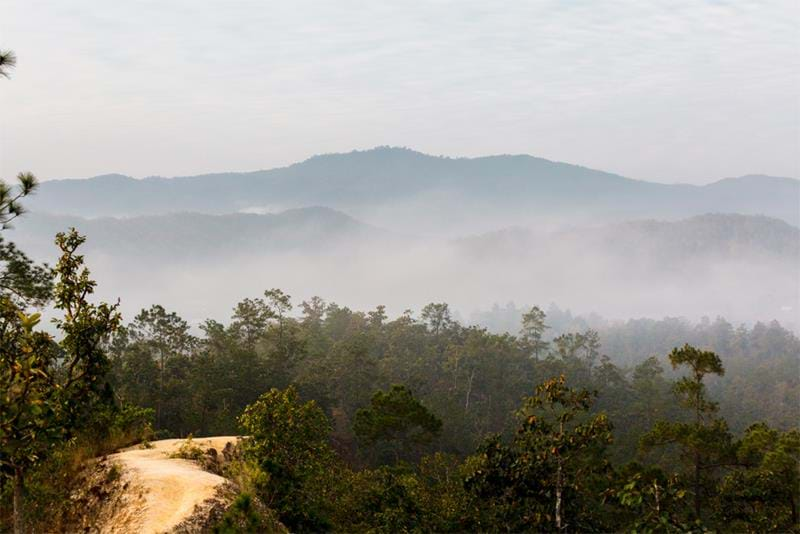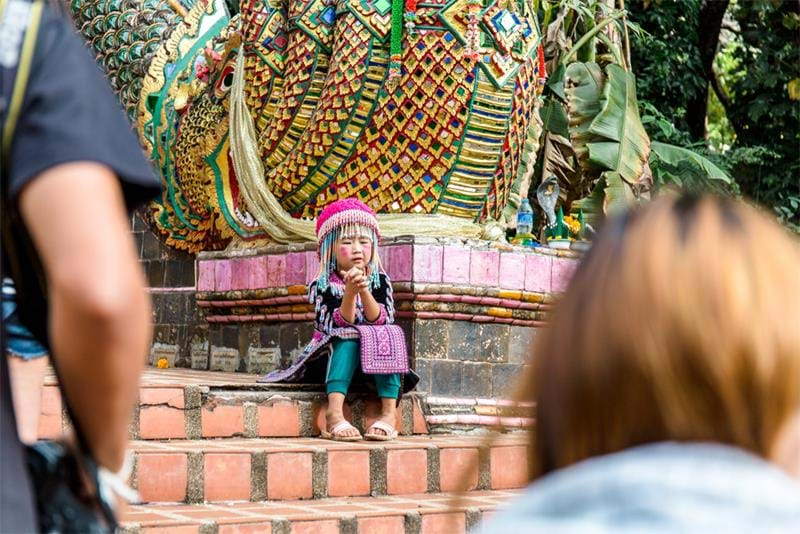 If you'd like to visit Chiang Mai on a tailor-made tour of Thailand, contact our team of experts to start planning your holiday.