Oman 18.10.2021 Transindus
Travelling with kids in Asia generates some of the most positive and memorable moments of family life. These family-friendly countries make children feel welcome and dissipate the challenges children in tow! Little details, likes getting the flight and accommodation right to minimise transfer times, can make all the difference. Ensuring you'll have suitable activities planned is also key. 
A short, direct flight, fantastic hotels and uncrowded beaches offer a great start. The host of experiences available within a few hours reach of any hotels makes sure the kids are kept engaged. In our experience, buildings trips around wildlife is a great strategy and Oman offers many options from genteel dolphin watching, camping under the stars to adrenalin-filled dune basing are great favourites with children of all ages.
Most resorts we recommend offer professional childcare facilities, so you and your loved one can also enjoy some well-earned downtime while you're away. Our consultants will also be able to suggest many places where you and your children can interact with local families, sharing lives very different from your own.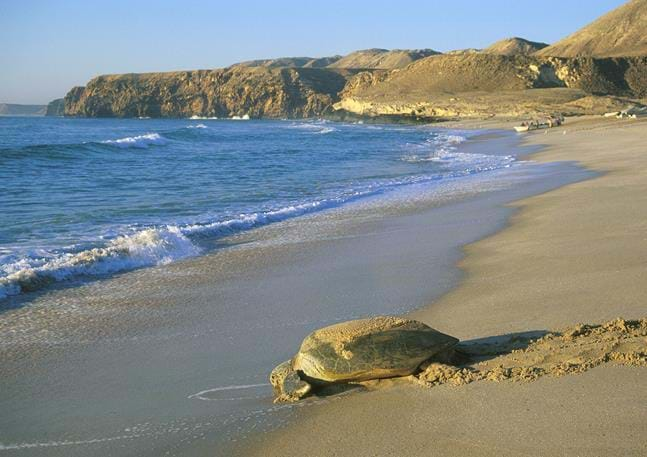 Turtle spotting in Oman:
The calm clear warm waters of the Gulf are a veritable treasure trove of marine life and most resorts here are equipped to help you experience it safely, from gentle cruises in glass bottom to dhow and Speed boat excursions. From late spring to autumn the beaches come alive with scores of turtles coming ashore to lay eggs in the soft sandy beaches of Oman and the best places to spot them on the mainland is at Ras al Jinz, a protected Turtle reserve, and where turtles come ashore at night to lay eggs and head back out at day-break when they head out. Here rangers will take you out a night and gain at daybreak for the best sightings. 
Snorkelling enthusiasts and scuba divers wishing to experience swimming with turtles should head for one of Oman's coastal islands reserves like the Daymaniyat Islands Nature or Masirah island, where organised diving instructors will help you get the best from your time underwater that protects the turtles. 
The ethical way to swim with turtles is that you don't. You let the turtle decide if it wants to swim with you!

Camel trekking in Oman:
Everyone who travels to Oman wants to experience the distinctive atmosphere of the Arabian Desert, and if it's towering, finely sculpted dunes you've come to see, the Wahiba Sands is the place to head. Here you can spend the day experiencing the dessert.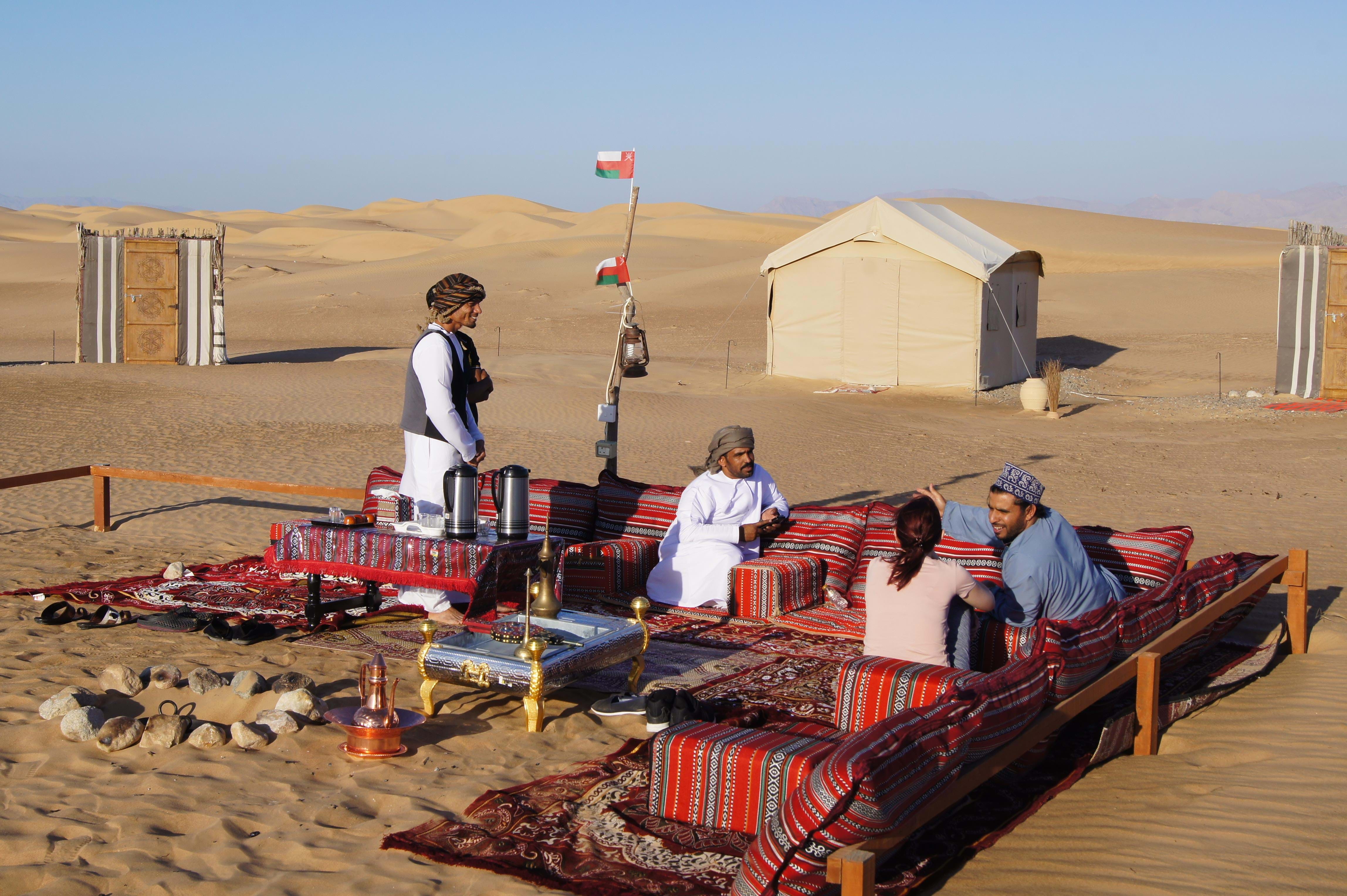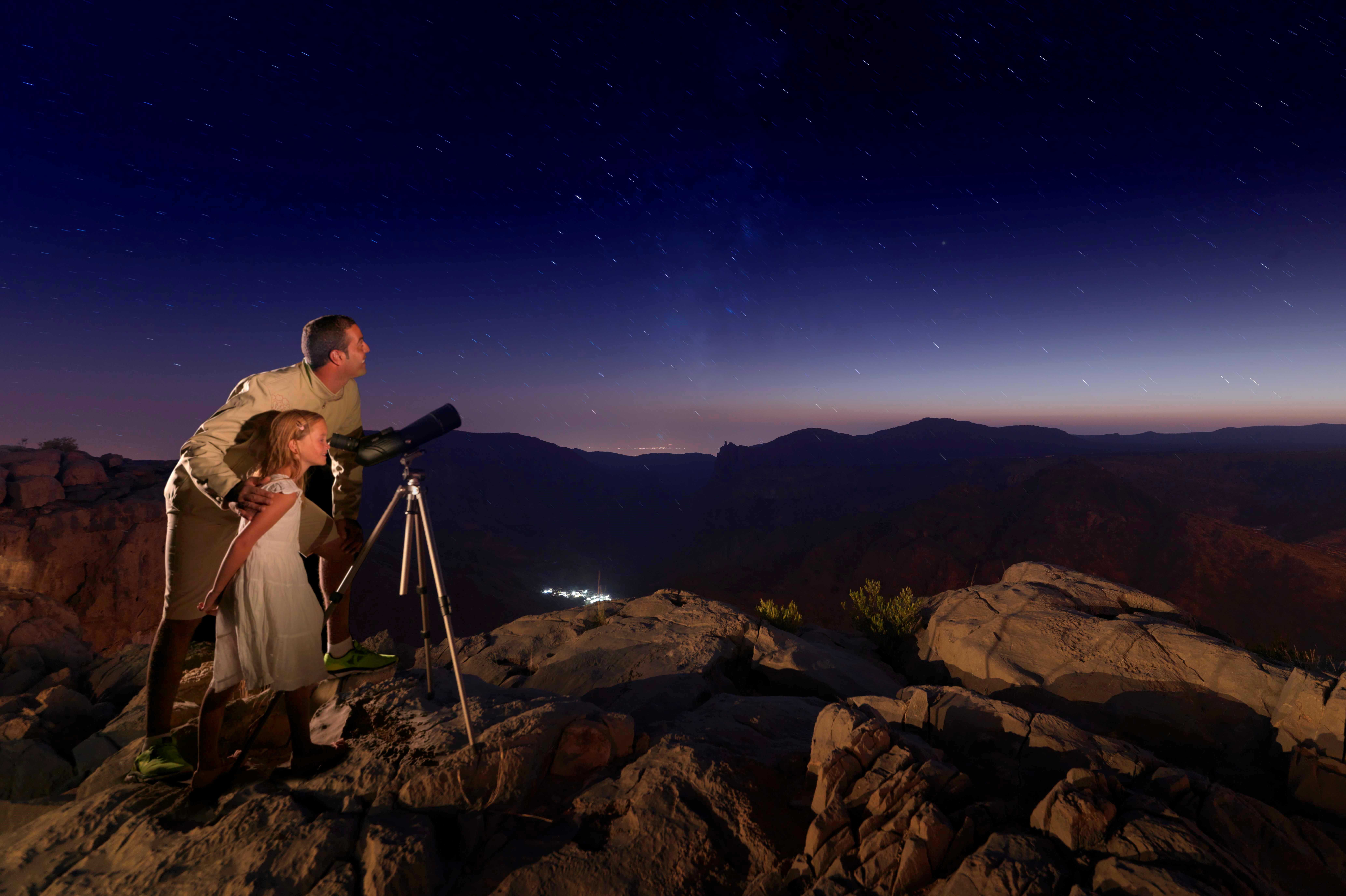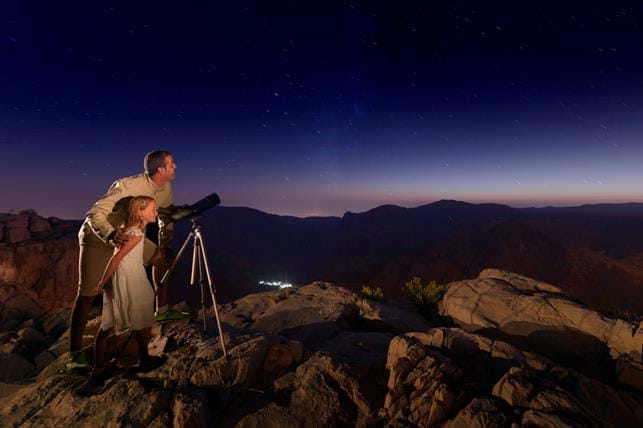 Camping in the Desserts:
Kids will love the special experience of camping in the Wahiba Sands region at our luxury encampment a short drive from Muscat. 4WD take you off the main road into the desert through ranks of towering dunes to reach the comfortable and luxurious campsite. The lack of traffic, noise and light pollution at night, just the profound silence of the Arabian Desert. The camp's telescope is on hand for stargazers after dark.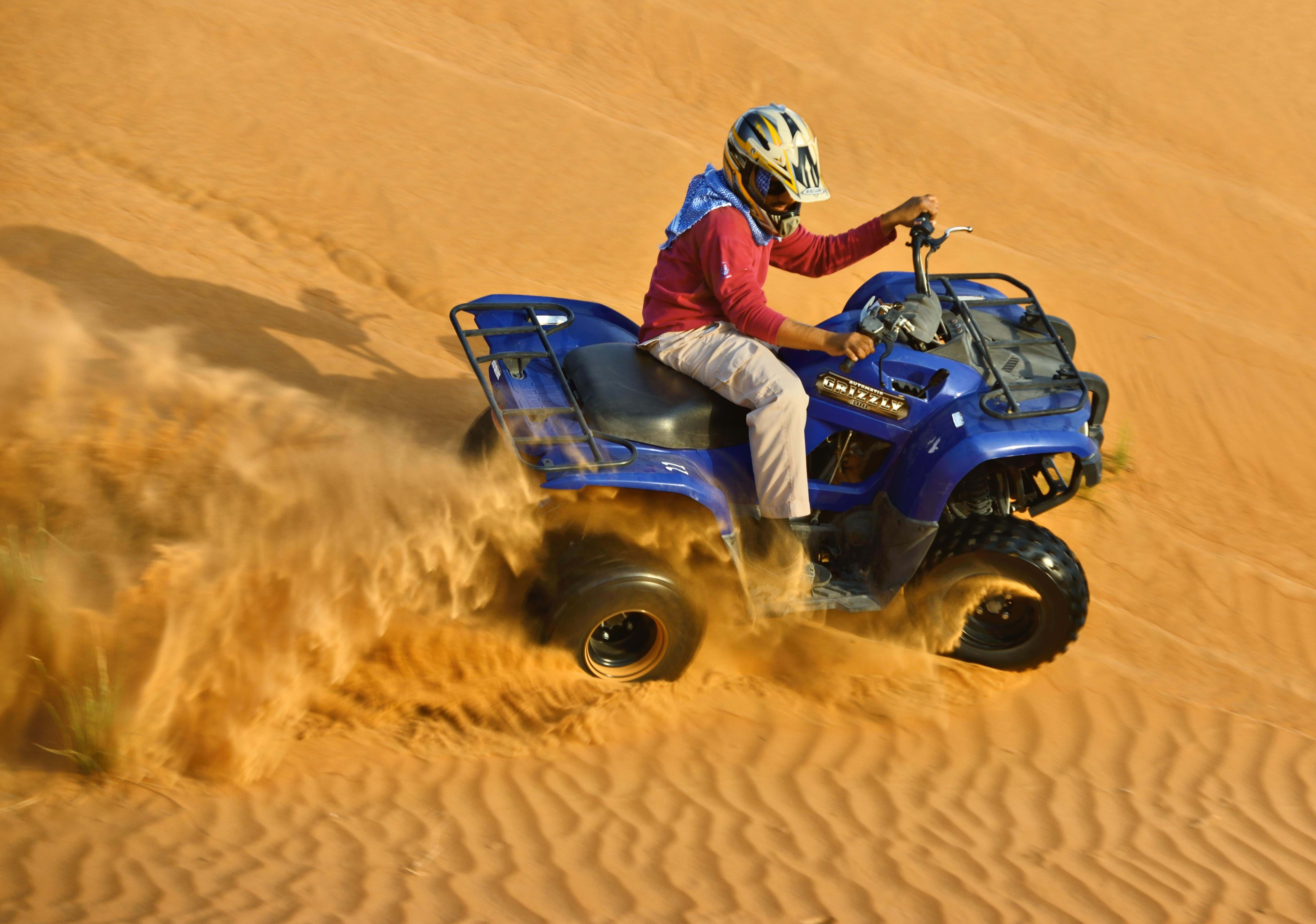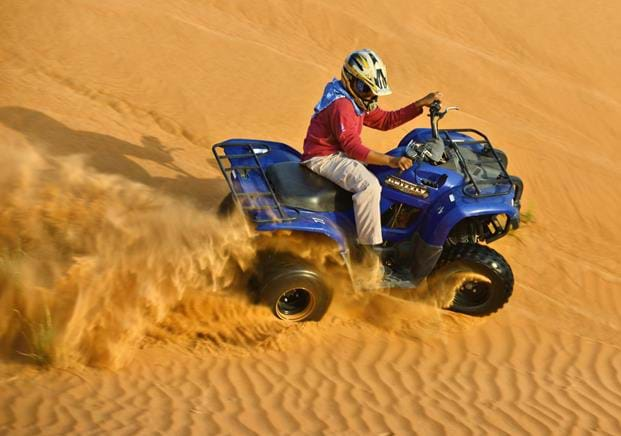 Dune Bashing in Oman
An increasingly popular way to experience the desert landscape of Oman is by driving up and down its enormous dunes in a 4WD vehicle or on a quad bike. "Dune Bashing", as it's known, is a bit of a misnomer: you don't do any harm to the hills themselves, which are in a constants state of flux and will cover any traces left by a Range Rover in a matter of days. The experience can be adrenaline-inducing, and a lot of fun though, especially for the older kis.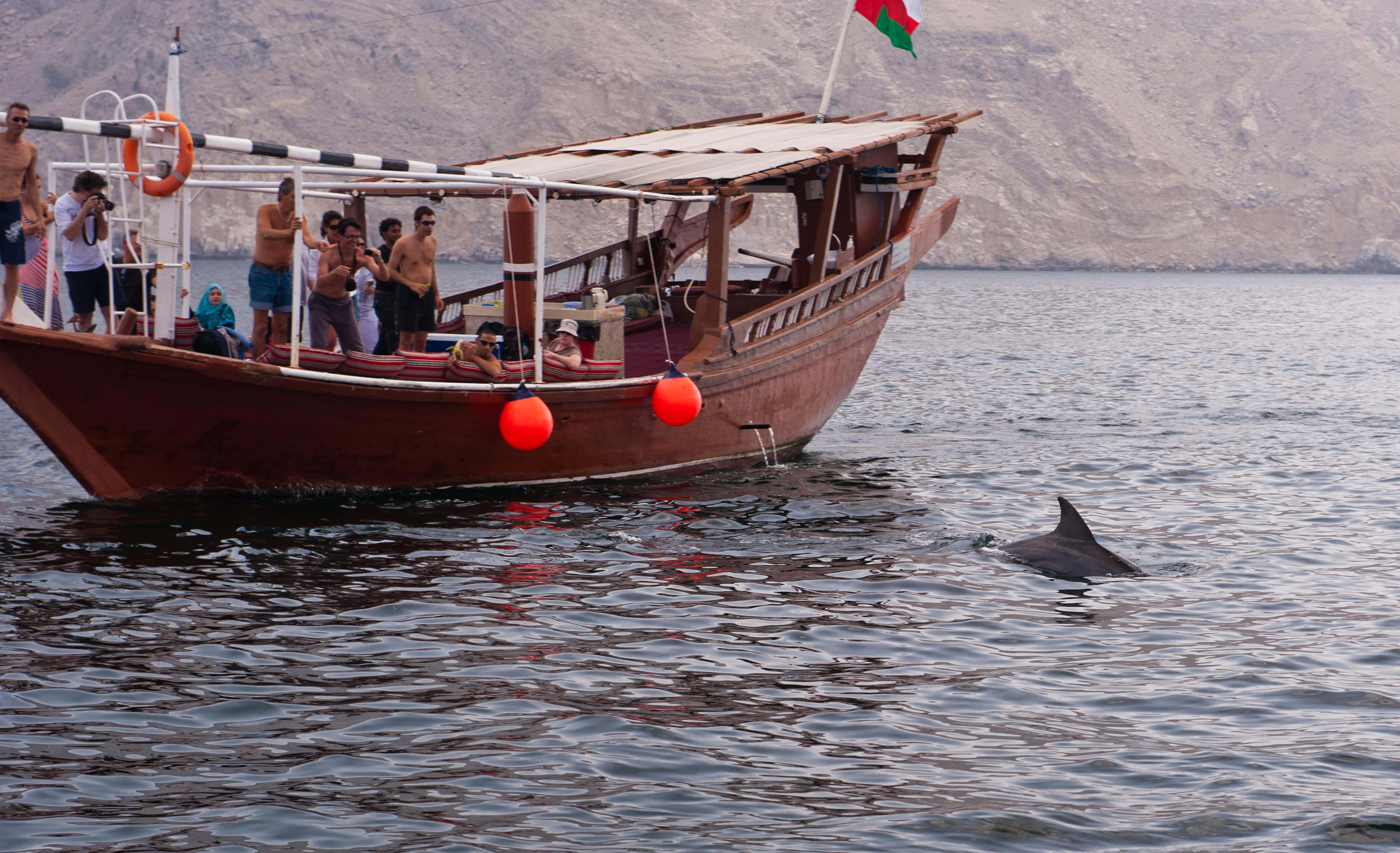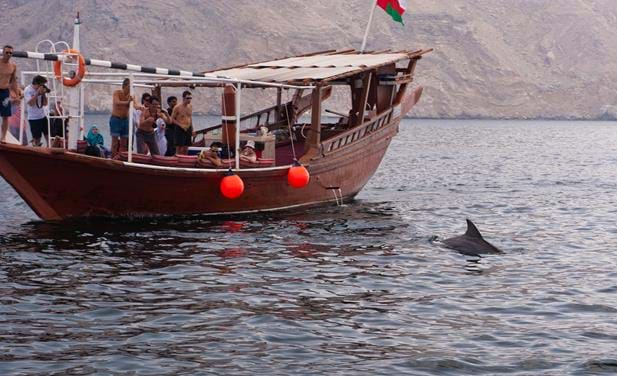 Dhow Cruises in Oman 
'Dhows' are a slender, wood-built sailing boat traditionally used for carrying pilgrims to and from the Arabian Peninsula for the Haj and more recently good between the fjords of the Musandam region. Today they're used principally for leisurely pleasure cruises, taking visitors to some of the nearby islands for picnics and to view less easily accessible stretches of coastline.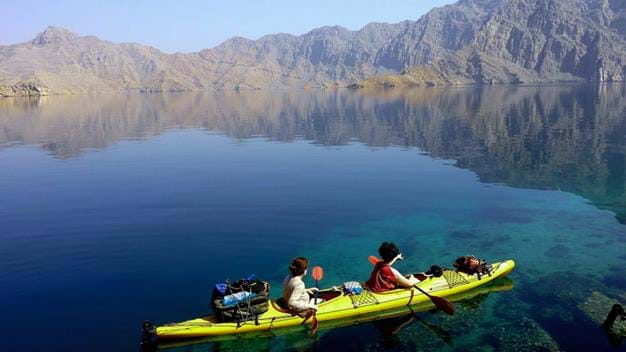 Kayaking in Oman
Most beach hotels will organise regular Kayak trips with trained guides.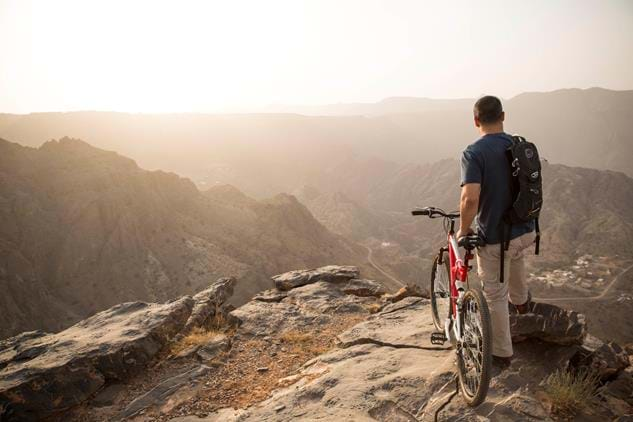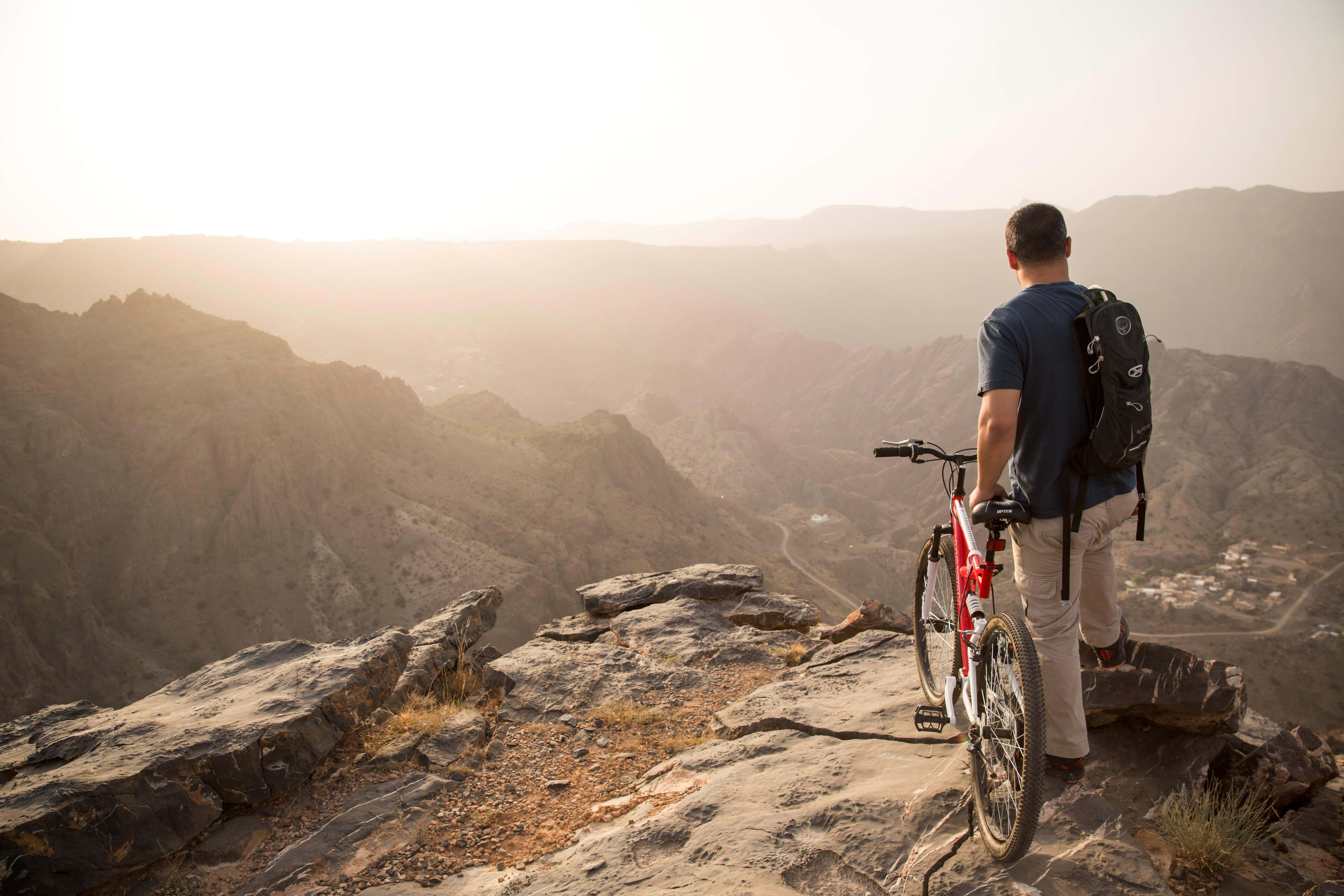 Walking, Hiking Biking in the Mountains of Oman 
The Jebel Akhdar forms part of the Hajar range running inland through the heart of Oman the main reason to venture in the Jebel from Nizwa, though, is to enjoy the superb panoramic views. Accessible only by 4WD, a handful of luxury hotels have been created at vantage points on the rims of deep canyons, where you can marvel at the effect of the changing light on the surrounding cliffs and villages.
The same hotels also provide bases for walks, hikes and bike trails along winding ravines, through mountains paths and Bedouin settlements – the most rewarding way to experience this unique landscape and traditional culture of the tribe you might meet.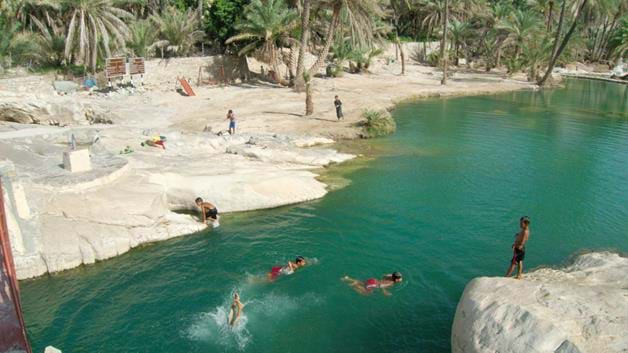 Wadi Hopping in Oman
A thoroughly enjoyable activity the whole family will love. Wadis are the ravines that slice through the Hajar mountains of Oman. They range from narrow gorges to vast canyons with cliffs over a kilometre deep. Most of our itineraries will include a short stop at one for a picnic, swim and a rest between your walk or hike.