India 07.02.2019 David Abram
It's hardly surprising Rajasthan welcomes the lion's share of first-time visitors to India. Boasting some of Asia's most vibrant cities, spectacular buildings and colourful traditional cultures, the region offers the perfect introduction to the country and its people.
There are, however, far more great things to see and do in the 'Land of Kings' than you can hope to pack into a couple of weeks, which is why, after venturing further afield, lots of our clients return for a second look.
Having ticked off the main sights on your first TransIndus journey, it's a good idea to slow the pace and travel more deeply, spending time in some of the lovely rural heritage properties where you can enjoy a wealth of unique experiences.
We'll be showcasing some of the best of these in blogs and newsletters over the coming weeks, starting with four very diverse ways to engage with the landscape and way of life in Rajasthan.
Click through the links below to see videos and photo galleries that are sure to inspire. You can find out lots more about all of these special experiences by contacting our consultants, who will have many ideas for how they may be incorporated into different tailor-made tours.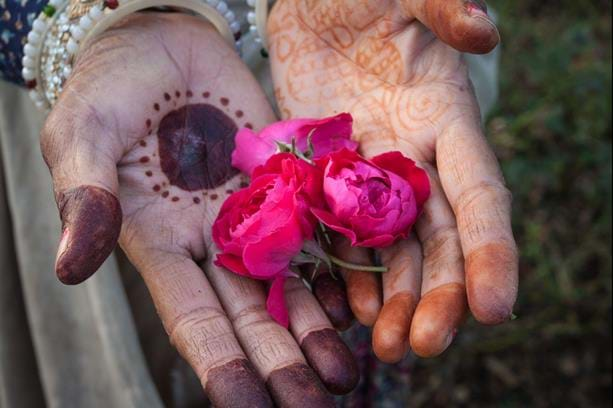 The Rose Trail
Join villagers in the fields around Pushkar's holy lake as they pick rose buds to send to market in nearby Ajmer. You can follow the blooms with your TransIndus guide, visiting the Sufi shrine where they are prized as offerings. Read more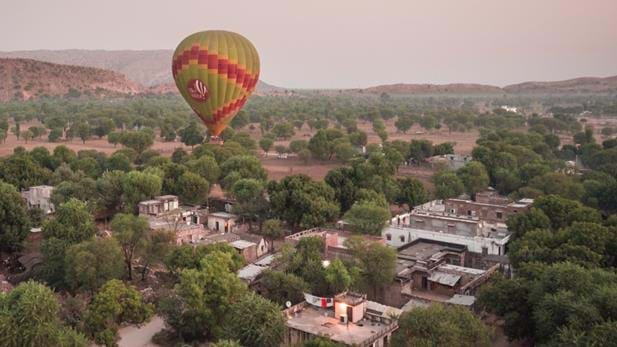 Hot-Air Balloon Flights
Watching the sunrise over the desert hills of Rajasthan is always something special, but from a couple of thousand feet up, floating in the basket of a hot-air balloon, the spectacle is truly sublime. Read more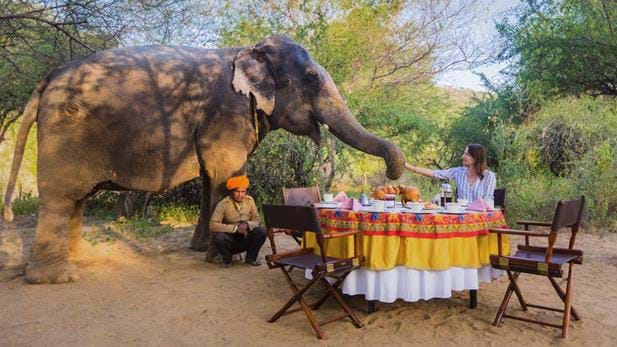 Glamping with Ellies
Join rescue elephants, Laxmi and Rangala, for a walk or glamping trip in the idyllic Rajasthani countryside north of Amber Fort. Read more

Walking India's 'Great Wall'
Undulating for 25km around the edge of a rocky plateau, the ramparts of Kumbalgarh Fort are often likened to the Great Wall of China, and the walk around them is a must for anyone who enjoys a lung-stretching trek. Read more


All of the experiences featured in this blog may be included in a TransIndus tailor-made journey to Rajasthan. For more information, contact our specialist India consultants by phone or via email:


Calling from the UK
020 8566 3739

Calling from the USA
Call us on our toll free number:
1-866-615-1815