China 20.03.2017 David Abram
When I was a student back in the 1980s, there were Indophiles and there were Sinophiles, and ne'er the twain would meet. People were either passionate about India, or China. But never both. It was almost as if the two Asian giants were too different and too culturally sophisticated to be fully grasped in a single lifetime. So you had to choose: Karom or Mah-jong; Confucious or Kalidasa; Lapsang Souchong or Assam?
I plumped for India and really didn't look back. Each time I travelled to Rajasthan, Karnataka or Kerala I would, without fail, find a reason to return. India seemed inexhaustible, in a league of its own. How could anywhere compare?
Well, if you recognize yourself in those remarks, then read on. Because finally, after three decades and more than twenty trips to India I finally travelled to China for the first time. And to my surprise, I thought it was utterly amazing – for precisely same things that have always attracted me to India!
Both are vast countries, large and distinctive enough to feel like separate worlds, with radically contrasting landscapes. Both are chock-full of monuments revealing the refinement and complexity of their ancient roots. And both are endlessly compelling places to just sit and watch the world go by, where every day throws up things you've never seen before.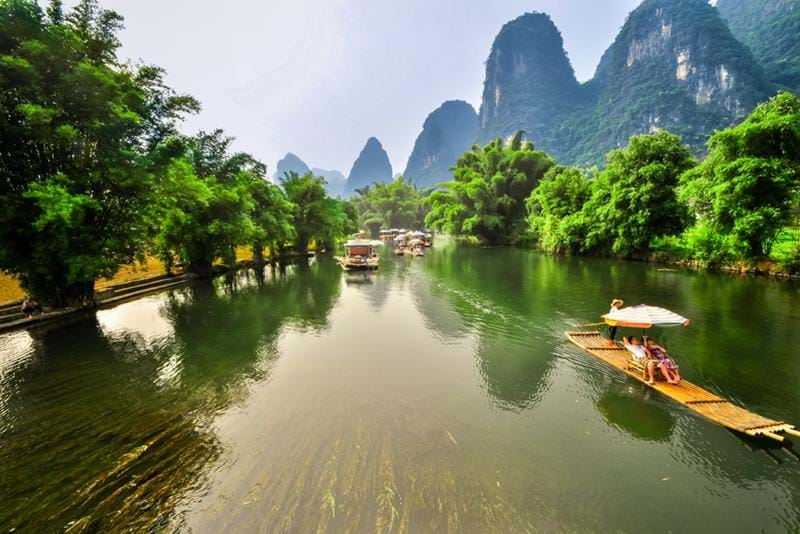 I loved strolling in the parks in the morning, watching the pensioners doing their Tai Chi routines, or ballroom dancing together in the evenings in municipal squares. I took constant delight in Chinese tea shops, sitting at tiny tables with pots of fragrant mountain brew steaming before me, as the rise and fall of Mandarin conversation filled the room. I was transfixed by the temples, where scarlet ribbons festooned gnarled old trees and Taoist monks placed finger-thick sticks of incense in bronze braziers before shrines stacked with chubby, grinning deities and roaring ogres.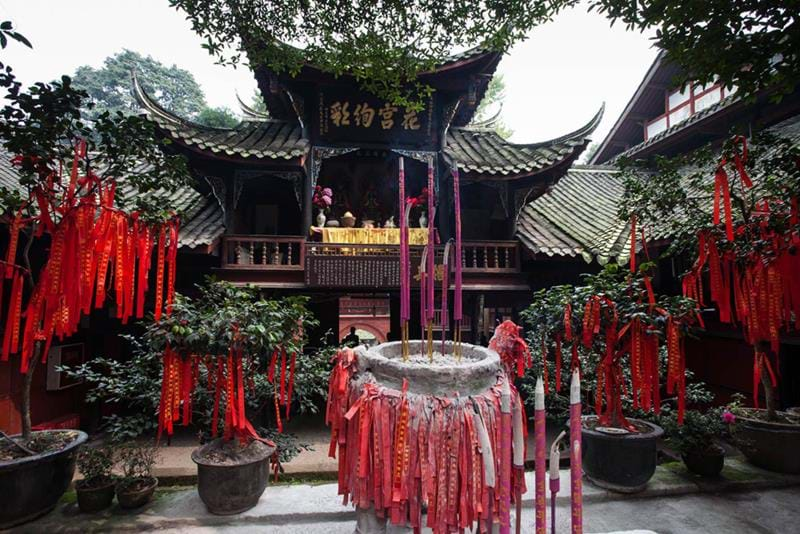 One of the things that most inspired me to visit China was a photo essay by a photographer called Leo Plotkin, who had spent several months visiting the country's sacred peaks. His images – of shamans playing drums on lonely ridges, and wizened old priests tending shrines in the mist - revealed a world one could barely suspect still existed after the recent decades of double-digit growth. From news reports, you'd be forgiven for thinking China was all skyscrapers, 10-lane highways and smog-filled cities. But plenty of vestiges of the old world survive if you know where to look, and the holy mountains are good places to start.
At Qing Cheng Shan, on the outskirts of Chengdu in Sichuan Province, I climbed through a beautiful bamboo forest, pausing to refuel at monasteries where monks in traditional blue overalls and pillbox hats served delicious hot dumplings to pilgrims. I was led by a priest in flowing, quilted robes to a polychrome prayer hall whose soot-lined, lamp-lit interior cannot have changed in two or three centuries. And I was constantly astonished by the drama of Chinese landscapes, familiar from ink drawings and scroll paintings in museums, but so much more awe-inspiring in real life.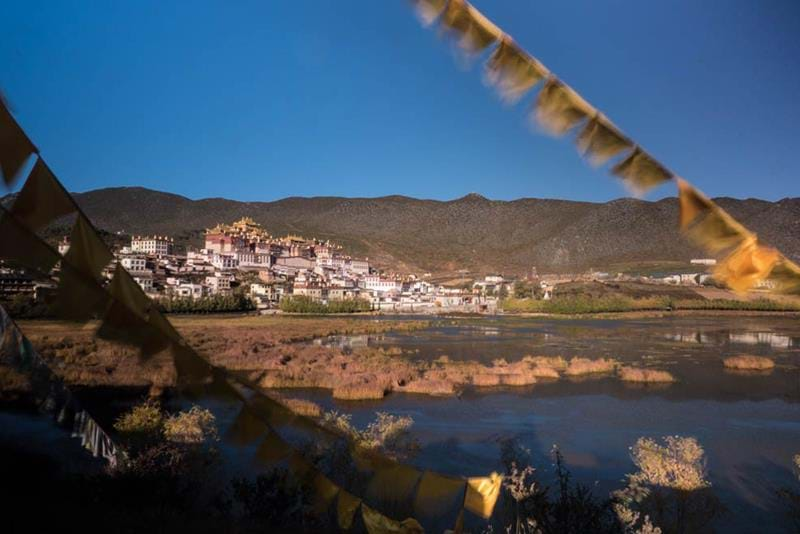 The standard of accommodation was exemplary throughout my three-week trip. As with India, you can stay in special heritage guesthouses these days. In Suzhou, an old city of winding canals and alleyways just inland from Shanghai, I slept in a converted Ming merchant's house. Nearby Xidi and Hongcun, beautiful Ming-era villages resembling scenes from willow-pattern plates, are full of pretty homestays, and in the wild west of Yunnan, we spent the nights in wood-lined Tibetan lodges with breathtaking views of the Himalayas through their shuttered windows.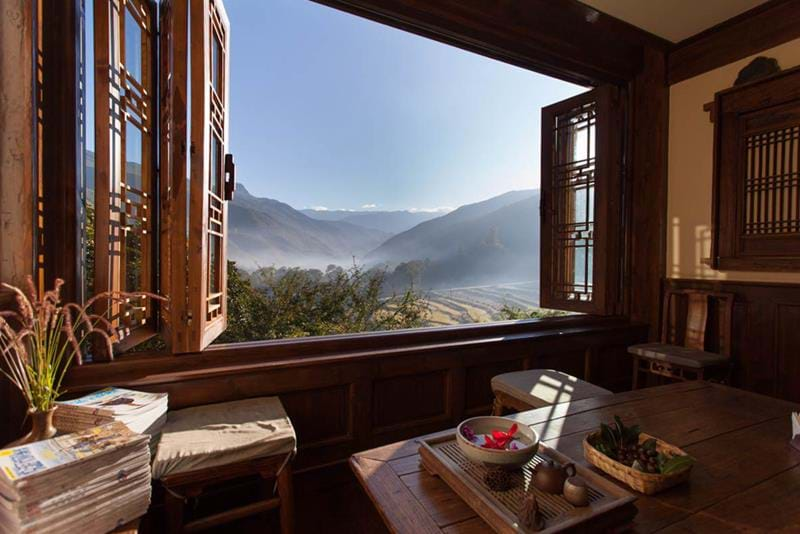 Another thing China has in common with India from a traveller's point of view is that it's impossible to see all of the country's highlights in a single trip. Like most first-timers, I managed to tick off the Great Wall, Forbidden City in Beijing, Terracotta Army, a visit to the Panda Breeding Centre and a cruise on the Li river, with a foray west to Yunnan at the end. But I left with a nagging regret that I hadn't had time to venture to the far northwest, across the Taklamakan to the desert cities of Turpan and Kashgar. This is a feeling familiar from travelling in India. You reach the end of one trip, only to realize another will be necessary to appease your wanderlust.
So, I've postponed my tour of southern Rajasthan -  it's the Silk Route for me this spring, maybe with a drive down the Karakorum Highway, or across the Ti'an Shan range into Kyrgyzstan.
And who knows, with the thaw in Sino-Indian relations we're seeing at the moment, maybe it will one day be possible to cross the high border between Tibet and the Indian region of Ladakh, and visit both countries in a single journey! Now there's a mouthwatering prospect for the modern Indo-Sino-phile.