Vietnam 05.02.2013 Transindus
Vietnam's capital city, Hanoi, is a land of contrasts. Medieval structures vie with modern buildings for your attention, while a distinctly French ambience peeks through the Asian essence of this historical city. Today, we'll be taking a look at the attractions no-one should miss when exploring Hanoi.

The Old Quarter 
Taking a stroll around the Old Quarter is one of the best ways to get to know Hanoi. As its name suggests, this is the medieval part of the city, and as you make your way through the narrow streets you'll come across plenty of traditional craftsman selling all kinds of trinkets from little stalls.
What's particularly interesting about it is that while it is definitely a place to seek out Hanoi's history, it's also still very much a vibrant, bustling part of the city. After all, this is where traditions are played out on a daily basis, where locals relax and where tourists come to explore.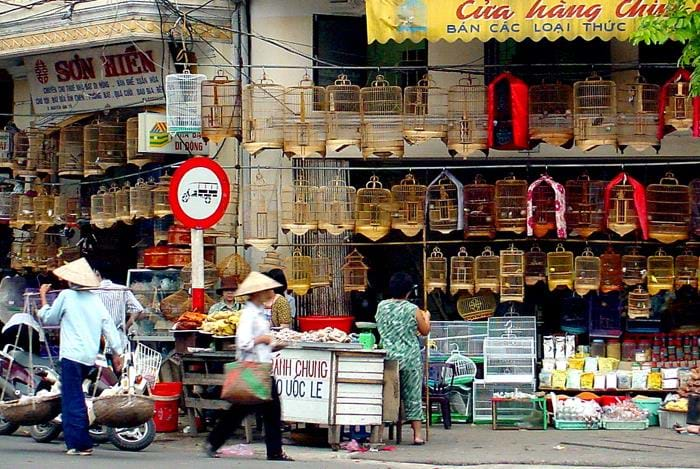 Ho Chi Minh's Mausoleum 

Easily one of Hanoi's most famous attractions, Ho Chi Minh's Mausoleum may not be for the squeamish, but it does represent a significant part of the city's heritage. It was built between 1973 and 1975 to house the body of leader Ho Chi Minh, which remains on display to this day.
Aside from the two months of the year when the embalmed body is sent away for preservation, Ho Chi Minh can be viewed in a glass sarcophagus in the heart of the marble mausoleum. During your visit, you will be asked to leave all bags and belongings outside, and expected to maintain a very respectful demeanor. No photography is allowed inside the mausoleum, but you can snap pictures of the marble exterior as much as you please.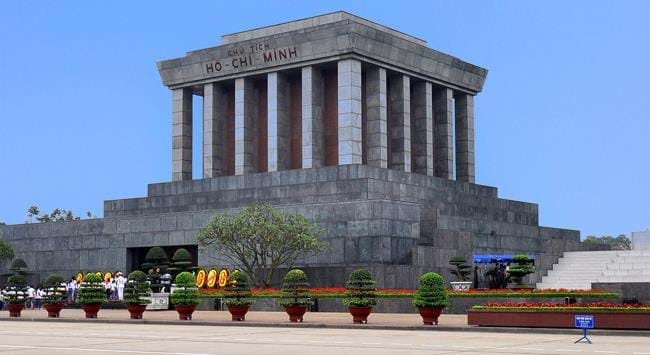 The Temple of Literature 

Another very famous Hanoi attraction, the Temple of Literature is a wonderful - and very well preserved - example of traditional Vietnamese architecture. Built in 1070, this temple was originally dedicated to Confucius, and now also honours the country's scholars.
In 1076, it became the nation's very first university, though it wasn't until 1442 that it would welcome anyone but nobility. Divided into five courtyards, the Temple of Literature offers a lot to see, including an impressive statue of Confucius and a number of his disciples. Each courtyard has its own history (for example, the fourth is dedicated to Confucius and 72 of his best students) so take the time to explore each thoroughly.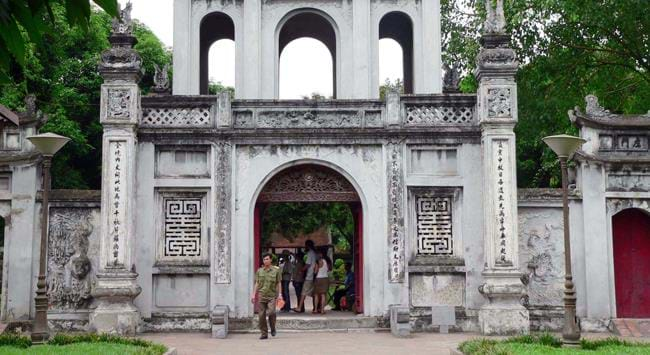 One Pillar Pagoda 

Another attraction that can claim to rank among Hanoi's most celebrated landmarks, the One Pillar Pagoda was originally built in 1049 by the Emperor Ly Thai Tong. Unfortunately, the French destroyed it when leaving Hanoi in the 1950, though it was faithfully rebuilt by the government. While it might not be the original, this wooden pagoda on a stone pillar is still remarkable, especially given the story behind it.
It is believed that the emperor dreamed he met the Goddess of Mercy, who handed him a male child - the heir he desperately craved. He then married a peasant girl and together they had a little boy. Overjoyed to have an heir at last, the emperor built the pagoda in thanks, with the building designed to resemble a lotus blossom - a nod to the fact that, in his dream, Mercy handed him the child while seated on a lotus flower.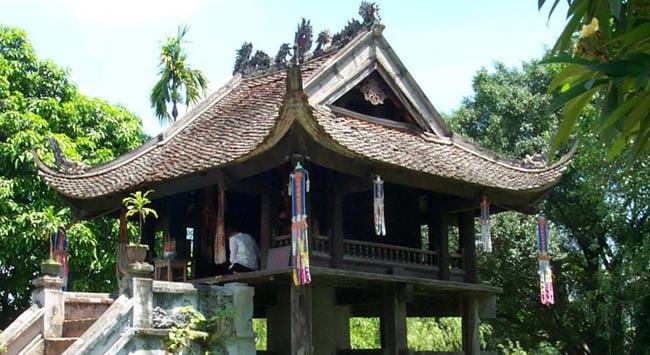 Vietnam Museum of Ethnology 

One of the best museums in the country, the Vietnam Museum of Ethnology is a must-visit. Its impressive collection includes a range of examples of traditional village houses, such as a Tao home and a Tay stilt house, both of which you'll find in the grounds.
Inside the museum, you'll be able to peruse artefacts including everything from tribal art to everyday essentials that provide a window into the rich history and lives of Vietnam's people. The artefacts are well labelled in English as well as Vietnamese, so you really can learn a lot while you're here.

Food 

Hanoi is also home to a great food culture, so it's well worth trying some of the favourite local dishes while you're here. The staples include pho, which is noodle soup, and is actually said to have been invented in Hanoi. Chicken and beef are among the most popular varieties of pho, and are both delicious.
Another must-try is xoi xeo - a sticky rice dish with fried onion and ground mung bean. It can be topped with things like eggs or chicken, and is usually eaten at breakfast or lunch.
Holidays to Vietnam...

If you would like to discover Vietnam and Hanoi for yourself take a look at our group tours or suggested tailor-made itineraries.