Japan 22.02.2019 David Abram
A love of gardens and all things green is deeply embedded in the DNA of both the Japanese and British. But it's rare to find anyone who has a profound knowledge of both cultures. Having studied horticulture in Kew and Kyoto, Hannah Gardner is just such a person – and the perfect leader for our special small group tour to Japan next November, which focusses on the country's great gardens!


TransIndus: When you think of Japanese gardens, it's cherry blossom that, er, 'springs' to mind first. And yet you chose to run this tour in the autumn. Why so?
HG: Cherry blossom time is wonderful in Japan, but so transient and fickle. You could easily end up somewhere at completely the wrong day on a tour with fixed dates. The 'koyo' leaf period is just as stunning, and it lasts longer, so your chances of seeing the colours at their peak are excellent. Moreover, the temperature is conducive to leisurely strolling, and the days still bright.
The native plants of the archipelago include many endemic trees – notably acers, beech and magnolia – that are at their most beautiful at this time of year. Often artfully placed near water to reflect the glorious hues, they create a breathtakingly spectacle – and we'll be visiting some of the country's most sublime collections, chosen and arranged for their autumn displays.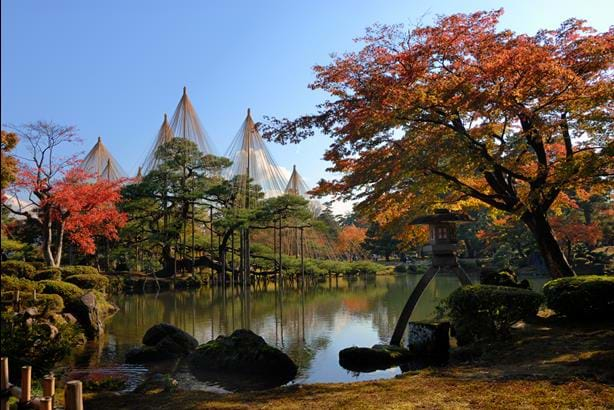 TransIndus: How did you come to spend a year studying in Kyoto and what did it involve?
HG: I first visited Japan on a six-week travel scholarship while I was a student at Kew. I travelled widely, visiting the famous gardens of Kyoto and trekking in the Japan Alps, before heading north into the wilds of Hokkaido.
I totally fell in love with Japanese culture and was determined to find a way to return for longer. That opportunity came when I won a coveted Daiwa scholarship, which involved a year of work and study in Japan – three months of language classes in Tokyo, followed by an internship with one of the country's most famous 'Zen Zoen Sensai', Zen Master Gardeners. Then I joined a firm of 5th-generation landscape designers and horticulturists, among whose clients were several of the finest temple gardens in Kyoto, which was a once-in-a-lifetime opportunity to spend time in these wonderful spaces and learn how they were created and maintained.


TransIndus: In what ways does the Japanese approach to gardening and garden design differ from ours?
HG: Japanese culture generally has what might be described as 'a heightened sensitivity to ritual' and a deep respect for the natural world. You see this in all the arts, but especially landscape gardening, where elements of nature are represented in miniature. Zen Buddhism has also played a significant role in developing this sensibility, and of turning the act of gardening into a sacred practise, helping the individual to grasp the elusive teachings of the masters. Everything, from the placement of a particular rock to the way a monk breathes when raking gravel in a dry garden, contributes towards spiritual nourishment of the gardener, and visitor. It's essentially about getting the balance right between 'Nature' and 'Nuture' – respecting the non-human, or what the Japanese call 'kohan ni shitagau', 'following the request' of a stone or stream in order for it to express its essence, and thereby remind a person of their place within the timeless natural order.
That all sounds very serious and high-minded, but of course these gardens can be experienced on a more superficial level. Regardless of how much you know about Oriental philosophy, they're just exquisite places to be – peaceful, soothing and refined.


TransIndus: Which different styles of garden will we be seeing on the trip?
HG: The programme is very varied, reflecting all the main facets of Japanese garden design and tradition, from the European-influenced palace gardens of Tokyo to the large-scale formality of the Kenroku-en in Kanazawa, and the many and varied temple gardens of Kyoto, including several where I worked and studied.
We've included a representative selection of Zen gardens, with their characteristic use of natural stone and raked gravel, elegant 'strolling gardens' ranged around water and beautiful pagoda-roofed shrines, mysterious moss gardens (something completely counter-intuitive to British gardeners, but extraordinarily beautiful and quintessentially Japanese) and even a couple of private gardens in heritage properties.
TransIndus: What are you most looking forward to on the tour?
HG: Apart from experiencing the amazing autumn colours? Well, I can't wait to catch up with some of my former teachers and colleagues in Kyoto. If we're lucky we may be treated to demonstrations of pruning and topiary – both meticulous to a degree even the most OCD British gardener might find a challenge! And I relish the prospect of a traditional tea ceremony. Conducted in beautiful, low-roofed buildings in traditional style, this ritual is integral to the garden experience, and one our group will remember forever.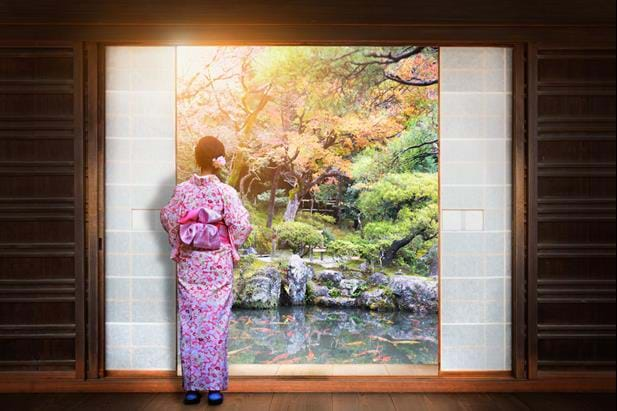 For more information and how to tie a visit to the region into a more wide-ranging itinerary, contact our team of specialist consultants at TransIndus.