Made For Two
India 14.02.2019 David Abram
From roof-top love nests in fairy-tale Rajput castles to luxury suites with views of the Taj, there are some fabulously romantic places to stay on the Golden Triangle. Here we spill the beans on four of our favourite recent discoveries . . .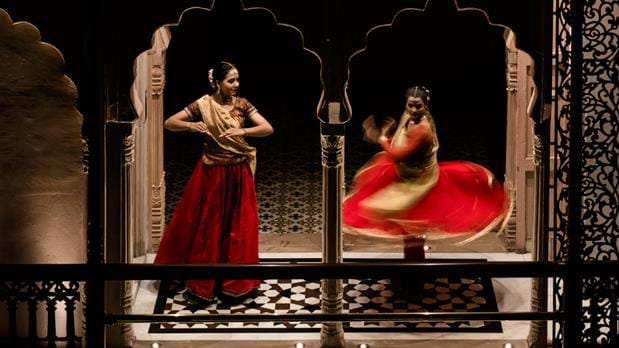 Haveli at the Heart
Dharampura Haveli is unique for being the only bona fide luxury heritage hotel in the former Mughal capital, Old Delhi. Six years of work were required to bring the 200-year-old building back from the brink of dereliction. It now offers a wonderfully romantic hideaway in the heart of the city. Screened from the brouhaha of the surrounding streets by thick stone walls, the mansion is surprisingly quiet once you are inside its cusp-arched gateway. Its rooms are decorated in Indian boutique style. Outside, pillared galleries enfolding a central courtyard lead to an airy roof terrace where you can enjoy a sundowner with a glorious view of the Jama Masjid's domes and minarets.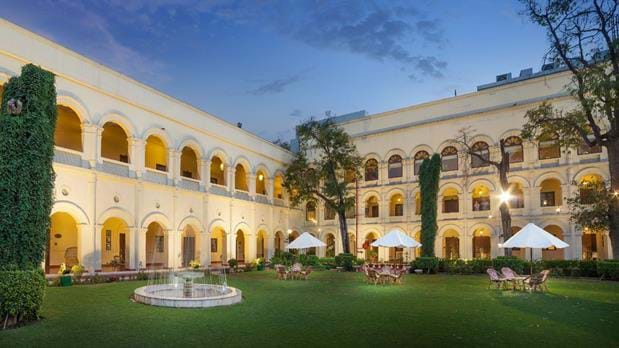 Raj-era Romance
As its name implies, the Grand Imperial served as Agra's top hotel in colonial times, accommodating heads of state and visiting dignitaries. We love it for the old-world atmosphere of its whitewashed arcaded verandahs and lawned garden, where you can relax 'à deux' over a pot of 'masala chai' in the afternoon. Retaining their original Arthangudi tiled floors (a real treat for lovers of heritage interiors), the rooms are large and comfortable, with repro antique furniture to accentuate the intimate period feel. Service is excellent, and there are nightly performances of puppetry and music in the garden.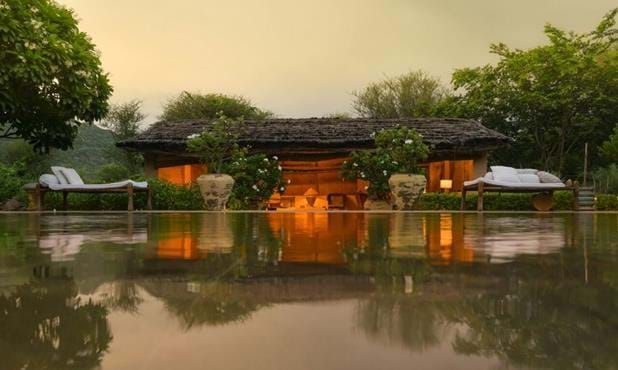 Villa in the Hills
At some stage in your Golden Triangle tour, you may well wish to cut loose for a few days of R&R, relaxing by a pool somewhere tranquil, in the depths of nature. Frankly, we can think of nowhere lovelier for a romantic break than this Mediterranean-style bolthole in the Aravalli hills, to the north of Jaipur. You have an entire villa to yourself, each with its own private balcony and access to the most heavenly, sparkling, slate-lined pool swathed in frangipani trees and drifts of flowers. Beat the heat of the day sprawled on a sofa under your own gazebo, with delightful views of the surrounding countryside. The interiors are rustic and simple, but super-stylish, and hold plenty of nooks to curl up in – with a book, or a loved one!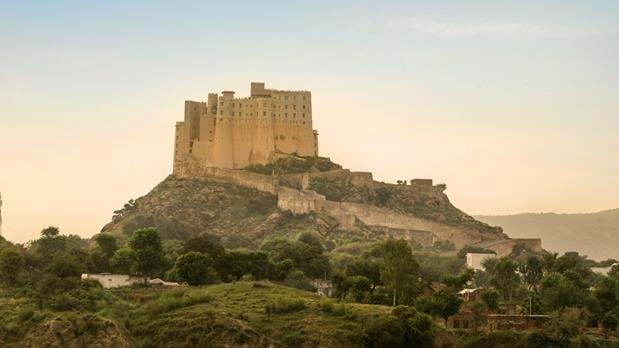 A Rajput Fairy Tale
Rising like a vision from Gormenghast, Bishangarh epitomizes the grandeur and extravagance of princely Rajasthan. The fort presides over a tract of unspoilt farmland and scrub-covered hills north of Jaipur – a world away from the city, though close enough to use as a base for sightseeing. It was recently acquired by the luxury Alila chain and has been sumptuously renovated, complete with huge pool, indulgent ayurvedic spa and über-stylish interiors. The suites are honeymoon-friendly, with vast tubs. Go for one in the corner towers, where you can lounge inside the turrets – perfect for sunset views.


Suggested Tour
You can stay at any of the above properties on one of our tailor-made tours. Click on the image below for a suggested itinerary: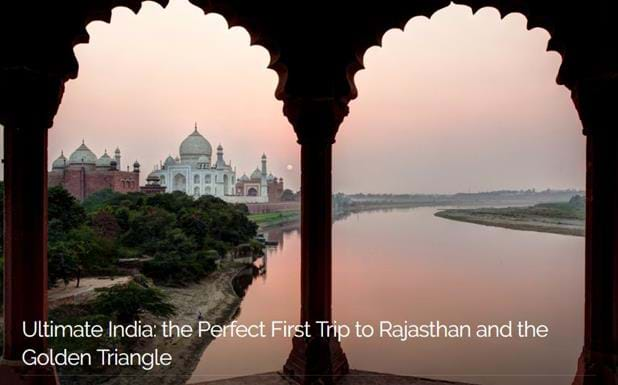 Our India consultants all know the Golden Triangle region inside out and can help you devise the perfect holiday, whether you're looking for an indulgent honeymoon or more restrained tour of the highlights!


Call us now on T: 020 8556 3739 or via email E:

[email protected]