India 10.02.2015 David Abram
Guide book author David Abram gave a talk at this year's Destinations show in Earl's Court on "Off-Track India". We caught up with him afterwards to quiz him about his choice of subject.

TransIndus: Your presentation featured a rundown of interesting "off-the-beaten-track" places to visit in India. So does that mean the "beaten track" has lost its appeal for you?

David Abram: Not at all. On the contrary. If you're visiting India or one of its regions for the first time, you're bound to want to visit the prime sights. Delhi, Agra, Jaipur, Udaipur, Varanasi, the Keralan backwaters, and so on . . . they're all famous destinations for very good reasons. It's just that after enjoying the crowd pullers, I love to get away from the brouhaha. More remote, authentic places frequently end up yielding the most memorable experiences of my trips.

TI: Such as?

DA: Such as waking up to the sound wild peacocks perched outside my window in a Rajasthani palace, or a bullock cart rumbling along a dirt track by the banks of the Narmada River, or gazing across a landscape in Tamil Nadu which has altered little in many centuries. Lots of rural India still retains a wonderfully timeless feel. And it's profoundly pleasurable to discover deserted ruins and pretty, fragrant countryside on foot or on horseback – without having to wade through drifts of litter or be assailed by traffic noise and fumes.

TI: Isn't accommodation out in the sticks a bit of a problem?

DA: It can be. Sometimes I have to make do with an old British Circuit House or pilgrims' dharamsala when I'm off exploring. But it's usually possible in India to find somewhere acceptably clean and comfortable to stay – if not a fabulous five-star palace or jungle lodge – within reach of where you want to travel. Most of the heritage hotels in rural Rajasthan, for example, make perfect bases for forays into countryside that's completely off the tourist map, and full of wildlife. Take Aman Bagh outside Jaipur as an example: it's a breathtakingly beautiful hotel, set in a secluded valley, but just nearby is an exquisitely restored medieval town, complete with temples and walls, where you'll see more wild monkeys than tourists.

TI: I notice your list also included quite a few places in the Western Ghat mountains?

DA: That's right. For a start, I like being in the mountains. And the Ghats – the range running in parallel with the southwest coast – have the dual distinction of being on an impressive scale and virtually visitor free. Imagine discovering a region comparable to the Scottish Highlands or Utah's Monument Valley but which doesn't have a single tourist information centre? And these hills retain their networks of old footpaths, many of them leading to remote hilltop temples or forts with fabulous views.

TI: How do you go about finding them if they're not in any guide books?

DA: I scour Google Earth for promising leads, and spend a lot of time trawling through blogs by adventurous Indian travellers. But there's no replacement for getting out there are pounding the trails for real, which is the really fun part. I've been lucky enough to do short trips in the Western Ghats this year (the fruit of which feature in an article published in the current edition of Wanderlust).

TI: What about travellers who'd like to explore some of these places without sacrificing their creature comforts. Is that possible?

DA: In most cases, yes. You don't have to sleep in rock-cut pilgrims' caves and village huts like I did in the mountains outside Mumbai recently. The hill station of Matheran, which lies within reach of the superbly remote locations covered in my talk, has one of India's loveliest Raj-era heritage hotels, Neemrana Group's Verandah In The Forest, which you can use as a base.

TI: One final question. You didn't include any places in the east of India in your list. Any reason for that?

DA: No – just lack of time and space, and the fact that my most recent assignments happen to have taken me to the west. There are countless locations on the opposite side of the country I'd love to explore in more depth: parts of West Bengal . . . those amazing terracotta temples and vast, mouldering Neoclassical-style palaces dating from early East India Company days. I believe there's a new luxury steamer covering that region now . . . And I'd also like to spend more time in the Kaveri (Cauvery) Delta of Tamil Nadu – one of most fascinating regions, but again, little visited by foreigners. That's the amazing thing about India. It's inexhaustible. The harder you look the more you find.


David's list of Off-Track Treats:

Kalavantin Pinnacle, Prabalgarh, near Mumbai, Maharashtra

A towering basalt pinnacle resembling a witch's hat which can be scaled via a flight of dizzying rock-cut steps. Superb views, great village food and troupes of langur monkeys are other pay-offs for the 2–3-hr hike. Easily accessible from Mumbai.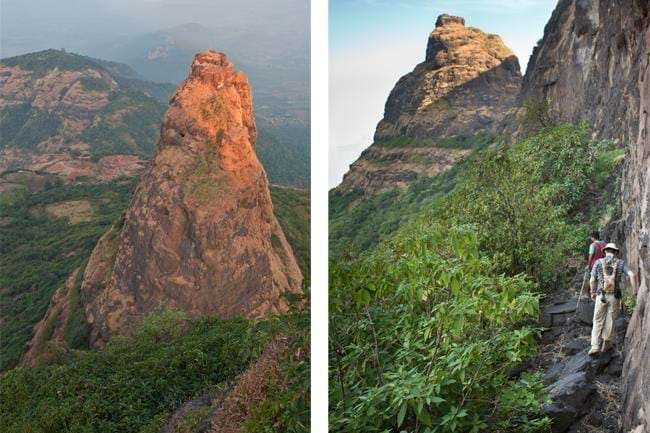 Harishchandragad, near Mumbai, Maharashtra
A 9th-century temple nestles on the high plateau of this mountain east of Mumbai, along with cave shrines and paths to the awesome Konkan Kada cliff – one of Western India's greatest landforms. The nearby MTDC hotel at Malsej Ghat provides a comfortable springboard.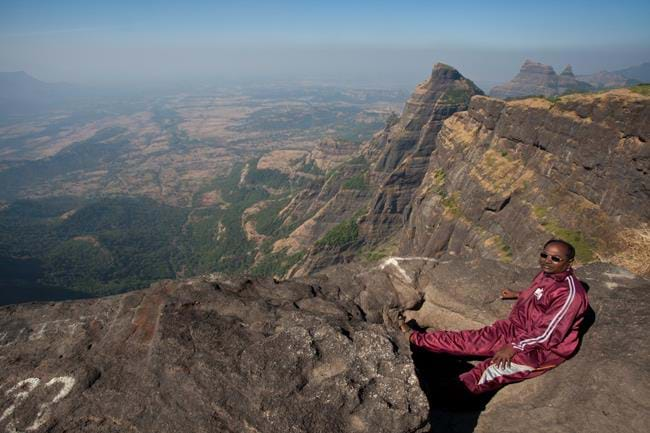 Trimbakeshwar, near Nasik, Maharashtra
You can climb via an ancient pilgrims' path from this atmospheric temple town outside Nasik to the source of the sacred Godavari – a memorable little adventure rewarded with a fine vista.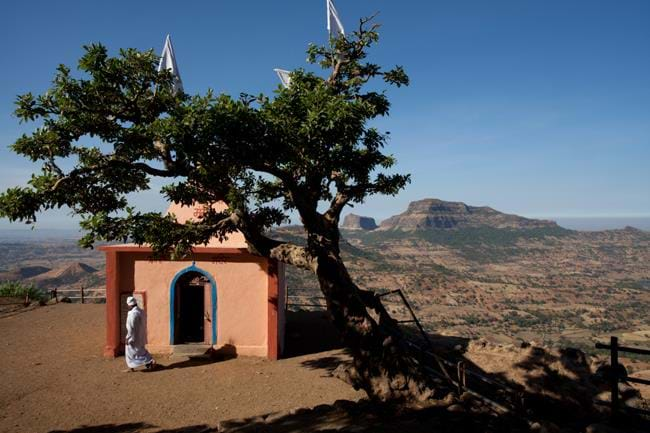 Mangi Tungi, Baglan District, Maharashtra
This twin-peaked massif in the far north of Maharashtra is sacred to Jains, and an amazing spectacle when viewed from the south. Great day walks are on offer, and basic accommodation is available at the nearby Dharamsala (pilgrims' hostel).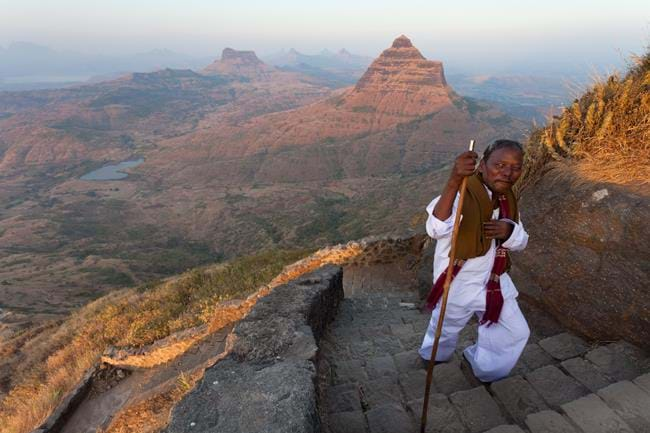 Nagaur, Rajasthan
A former centre of Sufi worship, Nagaur makes an ideal stopover on the long haul to Jaisalmer, with numerous pre-Mughal Islamic monuments to hunt for in the old town, and one of the region's loveliest heritage hotels Ranvas.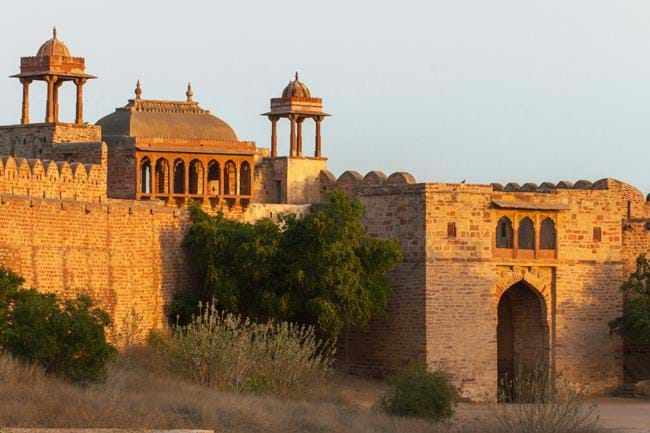 Aman Bagh/Bhangarh, Rajasthan
Tucked away in a hidden valley outside Jaipur, Aman Bagh is a blissful retreat that lies only a stone's throw from the spooky ruined town of Bhangarh.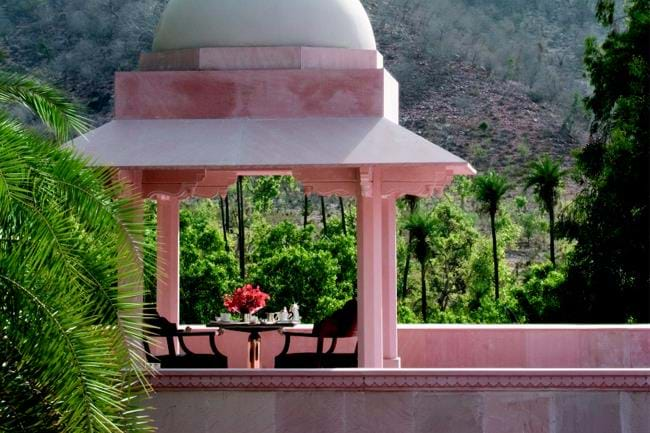 Chhatrasagar Camp, Nimaj, Rajasthan
Glamping Rajasthani style, beside an exquisite lake in the middle of nowhere. Beautiful desert hills frame an expanse of water dotted with pelicans and wild ducks – all literally on your doorstep (the tents are moored on the top of a 19th-century dam).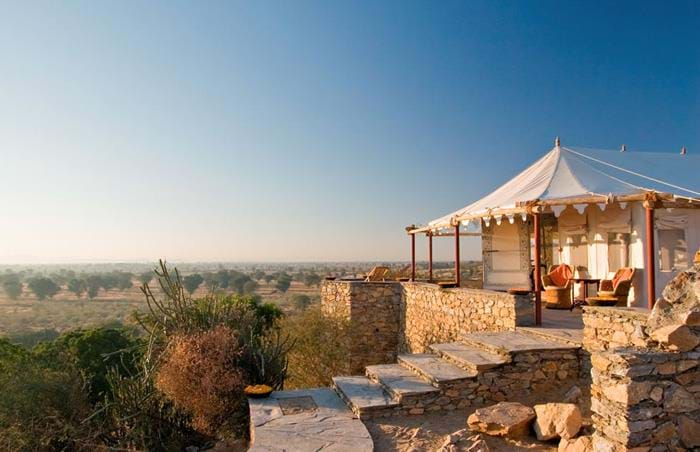 Bhainsorogarh, Rajasthan
This remote palace hotel rests on the rim of a crag rising sheer from the Chambal River in southeast Rajasthan – a dramatic location close to some idyllic countryside. Take a boat on to the water to search for basking crocs.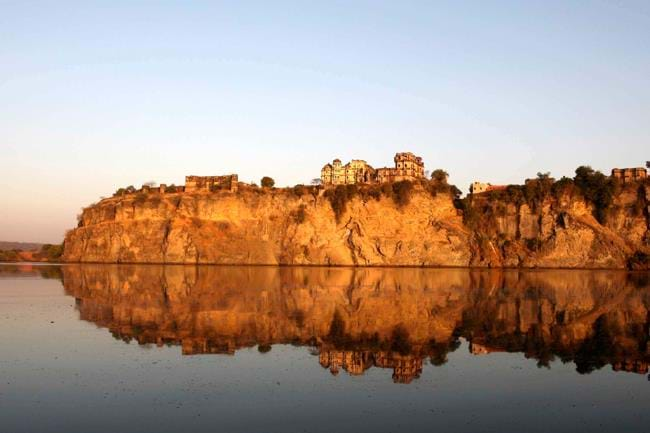 Badami, Karnataka
With its ruined temples and cave shrines ranged around a giant horseshoe of cliffs, the Chalukyas' former capital is the greatest off-track gem in the Deccan region.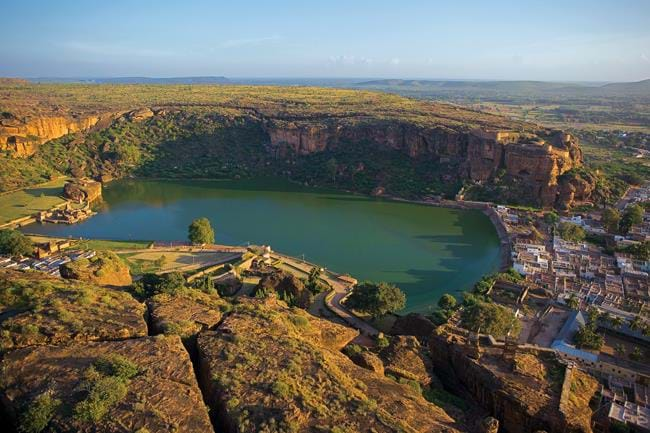 Kolukkumalai, Kerala
Stay in a tiny boutique lodge above the world's highest tea plantation. Ranging from half-day strolls to multi-stage treks, a wide range of walks can be followed from here and they all reveal wonderful views across the rolling tea estates to the Tamil plains. This special bolthole is accessible exclusively to customers of TransIndus and their Keralan off-shoot, Aadi Kerala.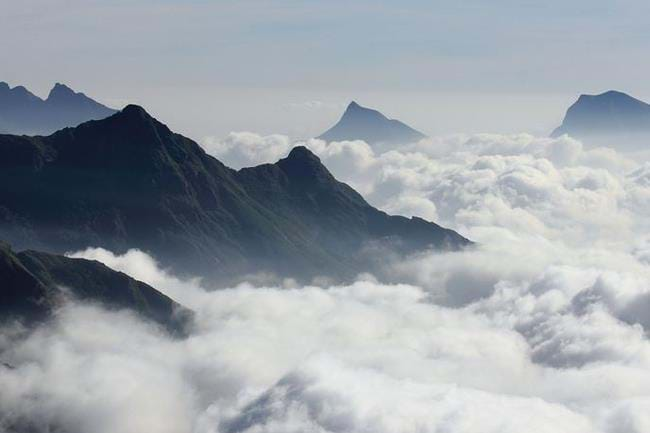 Valparai, Tamil Nadu
Cradled by some of penninsular India's highest peaks is this remote plateau in the heart of Tamil Nadu's tea growing region. Its forests are teeming with wildlife, including elephant and lion-tailed macaques.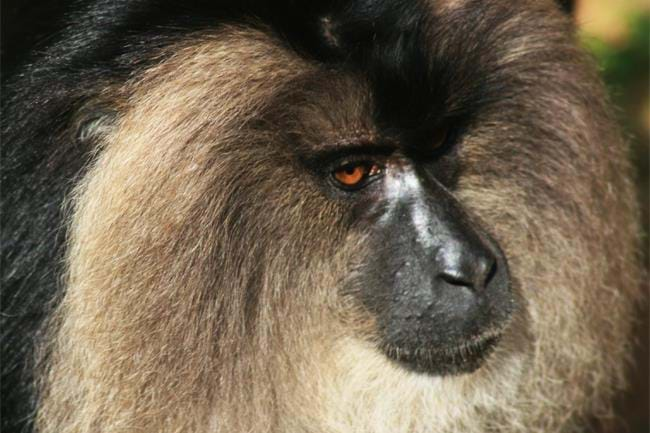 Kankola Beach, Goa
Deserted beaches in this part of the world are like hens' teeth, but Kankola has somehow escaped the attention of local developers: a beautiful, tranquil cove of perfect golden sand wrapped on coconut trees.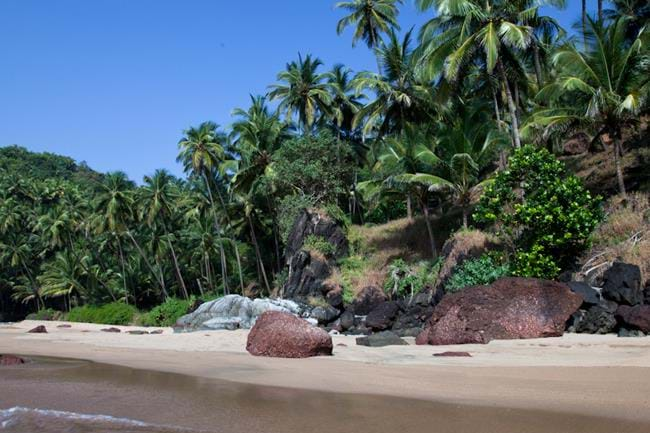 Parkachik La, Kargil District, Kashmir
Step-for-step, it's hard to think of another spot in the world from which you get such a spectacular view for so little effort. Less than an hour's climb from road level and you're face-to-face with the giant of India's northwest Himalaya, Nun Kun (7,135m/23,409ft).