China 16.09.2014 Transindus
Vibrant Hong Kong is a really exciting place to explore, offering everything from the scents of dim sum filling the air and bustling night markets to stunning skyline views and awe-inspiring temples. If you're planning a trip to Hong Kong, be sure to add a few of our top things to do to your list before you go.


Relax on a boat ride 
No visit to Hong Kong is complete without a boat ride along the harbour. Not only is this a great way to enjoy some gorgeous views of the city, but as it owes its rapid development to its status as a key east Asian port, it also a good way to soak up a little local culture and history.
A Star Ferry boat is the best way to cruise around the harbour, with these green-and-white ferries an almost constant part of the harbour scenery. You'll get the most spectacular views if you take the route from Kowloon to Central.
Should you be keen to make your journey even more memorable, take a night cruise instead to see the city lit up in all its glory.


Admire the skyline from Victoria Peak 
Boats are not the only way to enjoy tremendous views of the island; taking the historic funicular up to the 552 m high Victoria Peak, the island's highest point, will reward you with breathtaking panoramas. 
The Peak Tram is more than 100 years old, and is in fact the oldest funicular in Asia, taking you to the Peak Tower in just eight minutes. From here, you can step out onto the Peak Galleria for those wonderful views. 
If you have time, do a little exploring while you are here. For instance, just a short walk away are some beautiful gardens, which stand on the site of the old governor's lodge and are open to the public.


Indulge in the local cuisine 
Hong Kong boasts some truly exquisite cuisine, so be sure to take every opportunity to try different dishes. Traditionally eaten with tea, dim sum is a real highlight and, being a selection of little dishes, allows you to try all kinds of different flavours and treats in a single meal. Among the popular dim sum are char sui bao, which is sweet roasted pork wrapped in a steamed bun, and siu mai, a steamed pork dumpling with a decadent topping of caviar. 
Chinese barbecue is another firm favourite, consisting of roasted chicken, pork or duck with a delicious five spice marinade. You will find the city is fantastic for seafood lovers too; the Lei Yun Mun and Sai Kung areas are home to some particularly good seafood restaurants.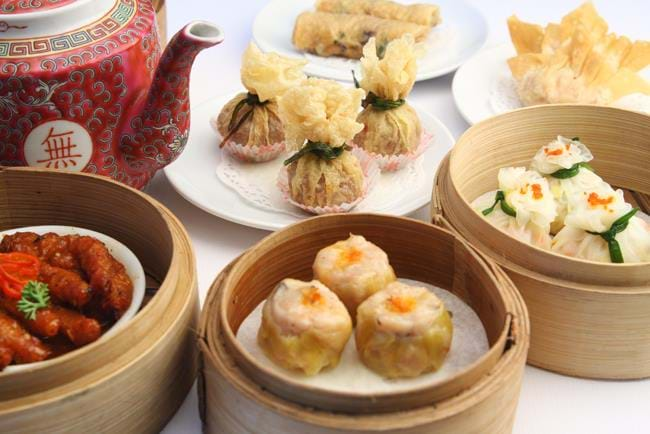 Bargain at a night market 
Hong Kong is also known for its colourful night markets, the best-known of which is Temple Street Night Market, which opens in the late afternoon and continues until approximately 11pm. The stalls here sell everything from clothing to cookware, not to mention tempting street food. Should you spot anything you would like to buy, remember to bargain on price - the stallholders will expect it.


Visit Hong Kong's oldest temple 
Hong Kong's oldest temple dates back to 1847, and is dedicated to the gods of literature and war, for which it is named - the god of literature being known as Man, and the god of war being known as Mo. 
A visit to the Man Mo Temple will give you the chance to discover a little more of Hong Kong's early history, which provides an interesting contrast to its modern streets. Look out in particular for the sedan chairs that feature beautiful carvings, as well as the vast incense coils that hang from the ceiling - these make the temple even more atmospheric.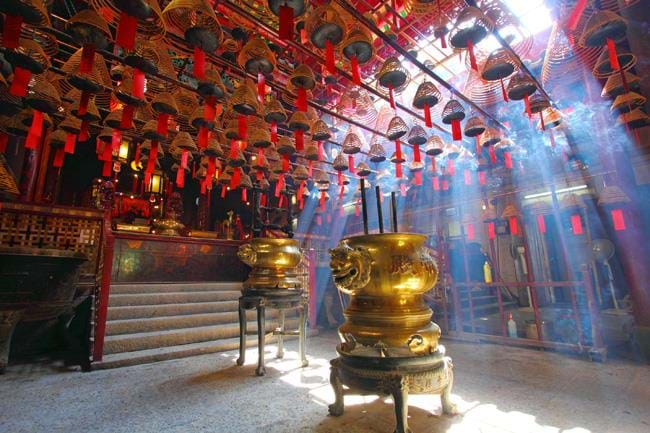 Learn about Hong Kong's history 
And should Hong Kong's history interest you, you must pay a visit to the Hong Kong Museum of History, which offers an excellent overview of the destination's past. Indeed, here you can learn about everything from local archaeology to the island's natural history. The story the museum tells begins approximately 6,000 years ago and ends in the late 1990s, when Hong Kong once again became part of China. This informative museum is a good place to begin or end your time here.