India 23.04.2014 Anthony Ryan
There is no stopping the growing trend of Yoga which as is an activity that seems to become more and more popular with time. There are more and more classes available right here in the UK, but nothing quite compares to heading to India on a wellness holiday and visiting some of the yoga centres and ashrams that can be found there.
But not all places in India are ideal for learning about or practising yoga, and there are some that particularly stand out. Today, we'll take a look at the top four places in India to learn yoga. 

Rishikesh 
Rishikesh is a holy Hindu town in northern India and is, arguably, the country's most famous place to practise yoga - not least because the Beatles came here in the 1960s to spend time at an ashram with Maharishi Yogi. In fact, Rishikesh is often said to be the yoga capital of the world.
The main town is quite modern and crowded, and you'll find that most of the ashrams, yoga centres and, indeed, travellers, stick just to the north of here, in the area around a bridge known as Lakshman Jhula. 
Coming to Lakshman Jhula is a must, because it's from here that you'll get the best view of Rishikesh - the view of spectacular 13-storey temples and beautiful scenery that most people associate with this famous yoga destination. Come here in the evening to take the most scenic pictures.
Plus, at this time of day you can also see the aarthi ceremony taking place on the waterfront - local gurus come to the water at Parmarth Niketan Ashram to sail lamp boats, known as diyas.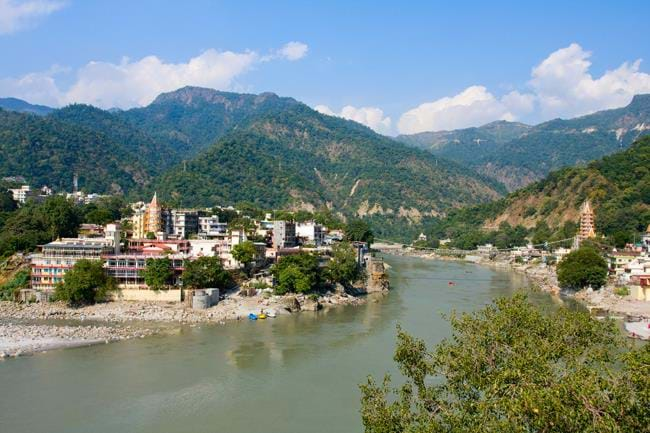 Kerala 
The southern Indian state of Kerala is known for its slower pace of life, not to mention its commitment to ancient traditions and use of Ayurvedic medicine. So, it will perhaps come as no surprise to hear that Kerala is one of the top places to visit for a little yoga - especially as the lush green surroundings are particularly conducive to meditation. 
Interestingly, many wellness and yoga experiences here adopt a real local flavour. For instance, ritual theatre and martial arts are an important part of Kerala's culture, and you'll sometimes find that they are incorporated into yoga classes to form a fusion of yoga and local traditions. 
For instance, the acrobatic Keralan martial arts form Kalarippayattu is sometimes combined with hatha yoga to form a kind of tantric yoga that's unique to this state.
If you do decide to practise yoga while you're here, it's well worth taking advantage of your location and incorporating a few Ayurvedic treatments into your trip as well. Ayurveda is an ancient medicine and form of holistic healing, and plenty of spas, including those in hotels, incorporate its principles into their treatments.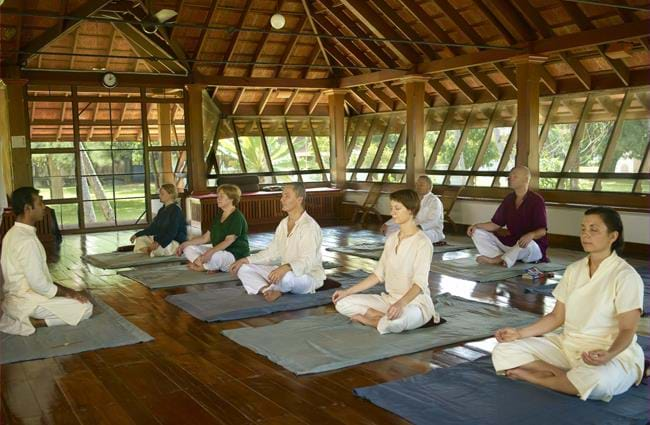 Tamil Nadu 
Located in the far south-east of the country, temple-filled Tamil Nadu is a prime place to go for a spiritual journey. Its landscape is peppered with forested mountains and long stretches of coastline, which form a beautiful backdrop to the many religious buildings that dot the scenery.
What's nice about Tamil Nadu is that it's more popular with pilgrims than it is with tourists, which means you won't feel like you're constantly wading through tourist crowds - and that the atmosphere is better for a spiritual journey and, of course, yoga practice. 
If you're keen to take a class, you can go somewhere like the Isha Yoga Centre in Poondi, which is also a place of pilgrimage. Visitors are always welcome to meditate here, so you can just pop in for an hour or two, though there are also formal courses lasting a week or more for those who really want to focus on yoga during their holiday.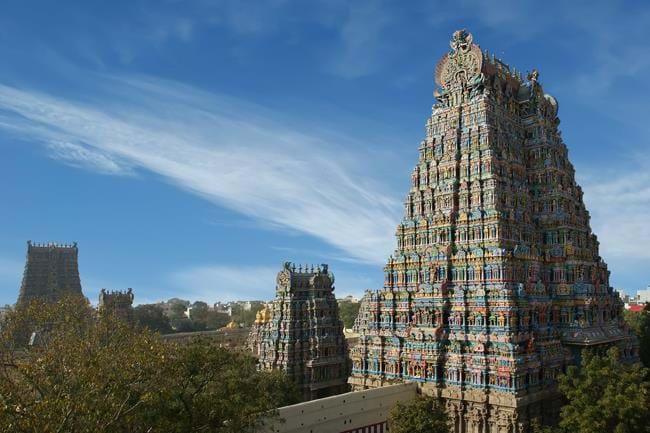 Bangalore 
Bustling, cosmopolitan Bangalore may not be the most obvious choice for yoga practice, but it is actually home to a number of well-regarded yoga centres. So, when you come here you can experience two very different sides of India, with Bangalore's many restaurants, shops and businesses showing off its modern side.
Its central district, meanwhile, is where you can see its greener side, not to mention vestiges of its colonial heritage. And, despite how busy the city is, it has some great spots for meditative walks. 
Lalbagh Botanical Gardens, for example, is a beautiful place for a stroll. Dating back to 1760, these 240-acre gardens are a popular place for quiet walks, jogging and other sports.