Singapore 10.08.2016 Gary
Here we've put together a selection of the best places to appreciate our favourite beverage whilst visiting Southeast Asia. From the grandest of heritage hotels to drinking with local families to savouring a drink in the seat once reserved for Queen Elizabeth II.

The Strand, Myanmar
Opened in 1901, the charming Strand Hotel is still the pinnacle of heritage buildings in Yangon. Set to reopen in November, renovated with its period charm still very much intact. Afternoon tea at the marble-floored Strand Café is a great tradition of this colonial city with homemade pastries made on site each day.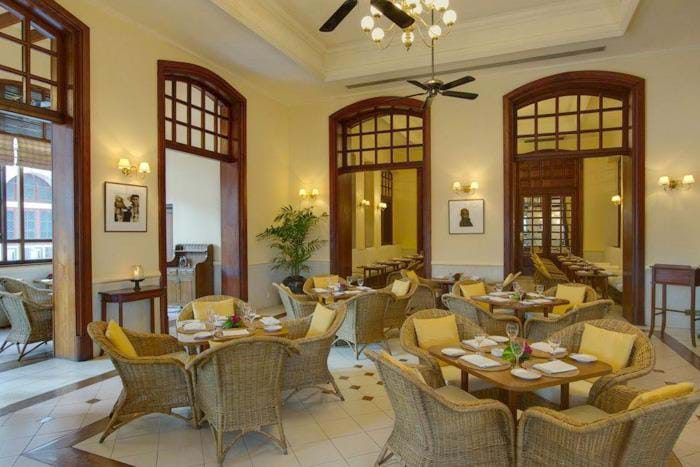 Tea Chapter, Singapore
A short walk from the majestic Buddha Tooth Relic Temple in Chinatown lies a long row of shops, one belonging to this ambient tea house. Whilst its claim to fame is the visit of Queen Elizabeth and Prince Philip in 1989, the Art of Tea demonstrations are worth a visit in themselves. Enjoy a relaxing couple of hours away from the lively city, as an insightful experience teaches you the tea making process, classifications of tea and, the all-important, how to prepare the perfect pot of tea. They say that since the Queen visited here, she has a daily cup of green tea each afternoon!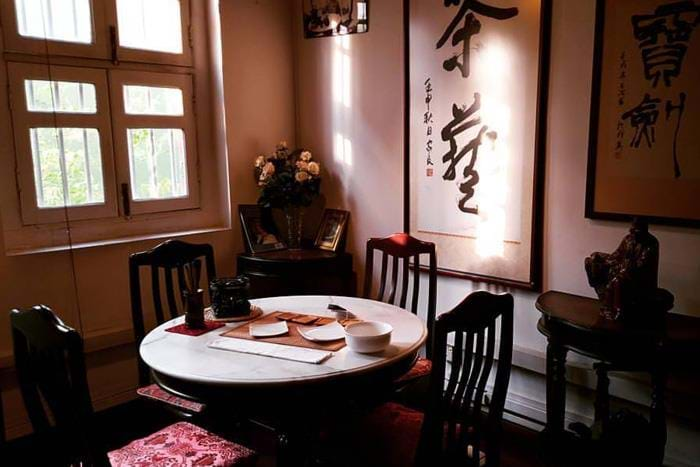 Shwe Hlaing Village, Myanmar
Whilst the main reason for visiting Bagan is to explore some of the breath-taking 3,000 stupas, we highly recommend venturing away from the tourist trail to discover local life in Myanmar. A one hour drive from Bagan, Shwe Hlaing Village is the perfect place to come for delicious tea-leaf salad accompanied by a cup of Burmese tea. Afterwards, join the locals as they demonstrate how they use the sap of trees to create palm sugar and surprisingly strong liquor.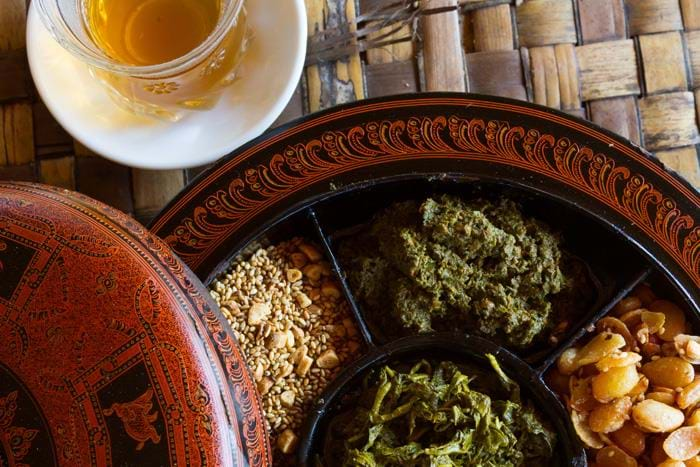 Islamic Arts Museum, Malaysia
Not only one of the best-kept secrets in Kuala Lumpur, but throughout Malaysia. This startlingly beautiful white building with bejewelled domed ceilings in every room is worth a visit just for the interior and comprehensive galleries. Yet, a visit is not complete without a stopover at the museums bright restaurant serving a delicious afternoon tea of traditional delicacies served alongside a light and refreshing mint tea.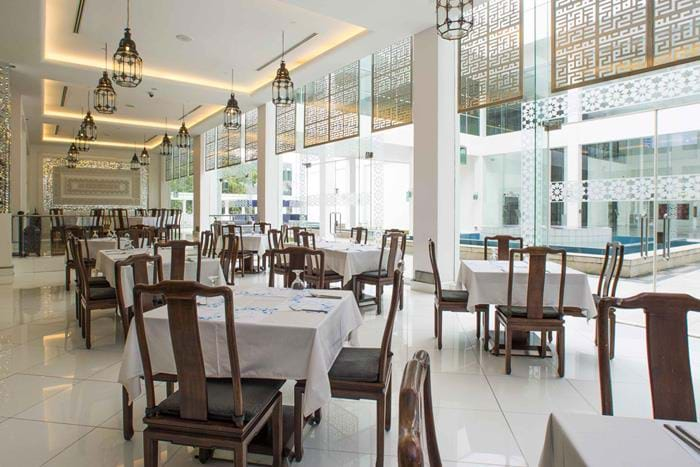 Raffles Hotel Grand d'Angkor, Cambodia
The grandest of colonial buildings in Siem Reap and sister of the famous Raffles Hotel in Singapore. Spend the morning exploring the magnificent Angkorian temples just a short drive away, before heading to the hotel's colonial conservatory for a sumptuous afternoon treat. A tough decision of either Khmer (fish, satay and local desserts) or traditional (sandwiches, scones and pastries) consumed to the sound of vintage piano music.
Please be advised that the Raffles Hotel Grand d'Angkor is closed until October 2019 for renovations. Reservations for stays from October 2019 onwards are now available.