China 15.08.2014 Transindus
The capital of Guizhou Province, Guiyang is a relatively small city that, despite its size, possesses a wide array of attractions that appeal to a range of travellers. Its mix of historical buildings, museums and shops means it is the perfect spot to have a more varied, all-round Chinese break.
In this guide, we will introduce you to the charms of Guiyang and demonstrate exactly how this destination lends itself so well to varied, exciting tours.


Guiyang - an introduction 
The city of Guiyang is a magical place where a high number of different ethnic groups live in harmony - and where the balance of attractions means that it is a destination that has something to offer us all. Located on the eastern side of the Yunnan-Guizhou Plateau, the city is home to approximately 20 ethnic groups, and also features a host of beautiful sights, including Hongfeng Lake - so, it possesses a charming mix of cultural intrigue and natural beauty.
For a city, the pace of life here is very laidback - expect to see plenty of locals enjoying a leisurely drink in the riverside tea houses, going on relaxing strolls and playing chess in the open air. 
Its climate is typically very mild, and you will find that spring, summer and autumn are all excellent times to visit.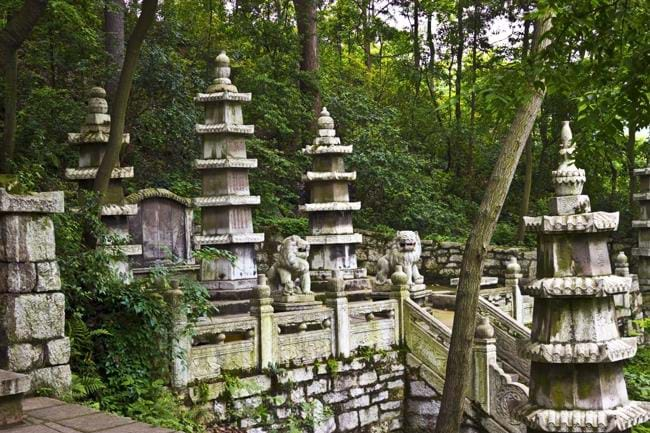 Historical sites in Guiyang 
This old city is home to a number of wonderful historical sites, such as Wenchang Pavilion, which was built in approximately 1596 (though this is actually just to the east of the city). While possessing many Ming features, this building is known for its unusual construction, which is said to be unique. Look out in particularly for its interesting pavilion roofs and triple eaves.
Jiaxiu Tower, meanwhile, can be found on the edge of the Nanming River in Guiyang and dates back to 1597. Constructed during the Ming Dynasty, it is connected to both sides of the riverbank by the Fuyu Bridge, which many people liken to a dragon lying over the water. 
Like the Wenchang Pavilion, it is considered to be unique for the architecture of its time. Some 20 m high, the tower has upturned eaves, which are in turn supported by a series of stone columns. This pretty building has inspired many poems throughout its 400-year history.


Shopping in Guiyang 
With its mix of traditional and modern stores, Guiyang is also an excellent place to do a spot of shopping. It's fun simply to get lost in the narrow streets and see what you come across, but there are plenty of shops that are also worth seeking out. These include the Guiyang Antique Store, which you will find on Gongyuan Road. Here, you can peruse pottery, antique porcelain, calligraphy, embroidery, jewellery and much more. 
Alternatively, pay a visit to the Guiyang Modern Capital Square if you like the sound of a more modern shopping experience. Spanning six floors, this vast shopping centre is home to a huge array of shops, so it's easy to spend hours on end browsing here.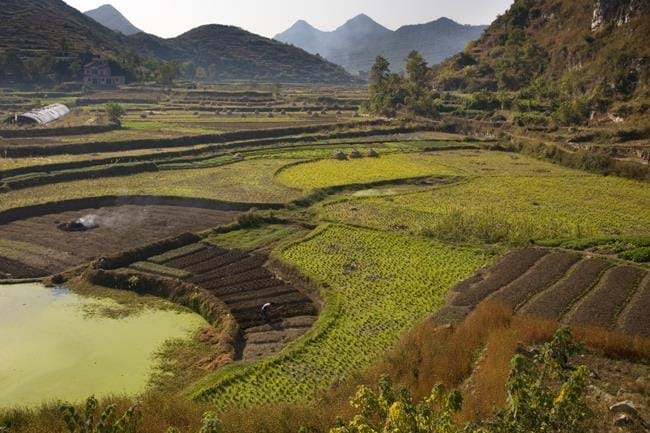 Relaxation in Guiyang 
Should you like the sound of something a little more tranquil, you will find there are a host of great ways to relax in Guiyang. Indeed, as we mentioned above, this city has a really laidback ambience that makes it the ideal place to visit if you want to escape the often frantic pace of modern life.
One of the best ways to relax and soak up a little Chinese culture at the same time is to find a tea room and enjoy a very leisurely drink. Or, you could follow the example of the locals and indulge in a serene stroll through the city's scenic areas.


Where else to visit 
There are also plenty of interesting places to visit close to Guiyang if you'd like to explore a little more of the Guizhou Province. The Nanjiang Grand Canyon, for instance, is just under 40 km from Guiyang. Here, you can discover beautiful karst formations, waterfalls, cliffs, forests and much more - a truly stunning place to explore.