Malaysia 10.11.2015 Transindus
When it comes to street food it doesn't get much better than Malaysia. That is because this nation has a fine tradition of collecting settlers from other nearby countries, each bringing their culture and cuisine with them, meaning all manner of foods can be found on any given street corner.
This mix of Malay, Peranakan, Nonya, Indian, Thai, Taiwanese and just about any other food-loving nationality from Asia you can think of, can be overwhelming. It is a good idea to know a little bit about some of the dishes you might encounter prior to a trip to Malaysia, this way you can pick them out from the incredible variety on offer.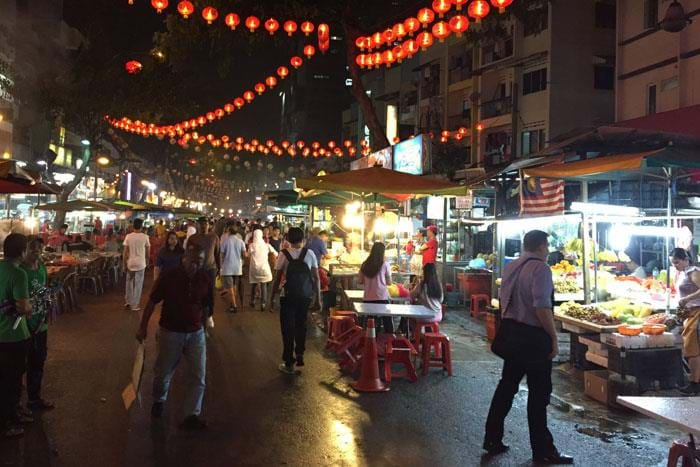 Must-try Malaysian street food
Roti canai - this flatbread of Indian derivation is often eaten for breakfast, but can also be used as an accompaniment to spicy curries. Eaten with your fingers and straight from the griddle, the flaky dough is popular throughout Malaysia.
Beef rendang - originating from Indonesia, this perfect combination of sweet, sour and savoury flavours is slow cooked to allow the flavours to build. While beef is the classic version, chicken, seafood and vegetable alternatives are also sold.
Satay - while Thais may claim to have invented satay, Malaysia will say that it has perfected the skewered meat cooked on the grill. The peanut sauce incorporates local spices to give it a distinctive flavour.
Butter prawns - a relatively new dish, butter prawns are highly aromatic, due to the curry leaf that is used in cooking them. Despite being influenced by southern Indian cuisine, this is one dish that is truly Malaysian.
Sambal - this spicy condiment is a blend of chillies, shrimp paste and lime, which can be found on most tables. Add it to any dish for an extra kick and a taste of Malaysia.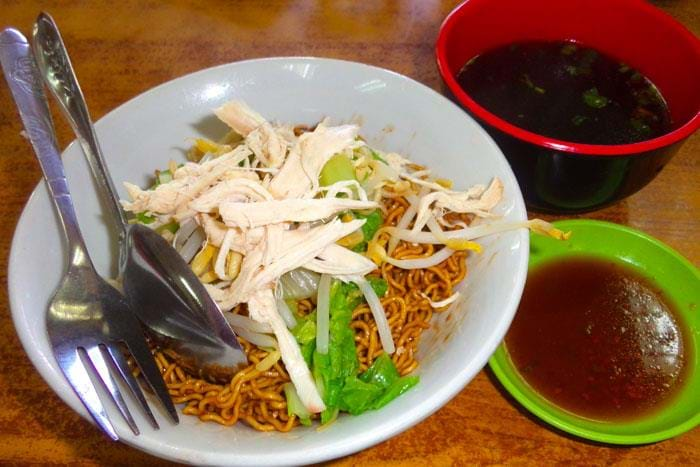 Jalan Alor, Kuala Lumpur
The place to head to for a fantastic array of street food in Malaysia's capital is undoubtedly Jalan Alor. This thoroughfare is jam-packed with food vendors every night, with everything from pad Thai and butter prawns to durian ice cream and freshly brewed tea on sale.
Some of the retailers have electric signs showing their wares, with plastic tables and chairs, while others are less permanent and simply slot into the gaps. One of the great things about this arrangement is that everyone in your party can eat something different, while all being in the same location. Simply wander down the street and let the sights and smells guide you to your meal.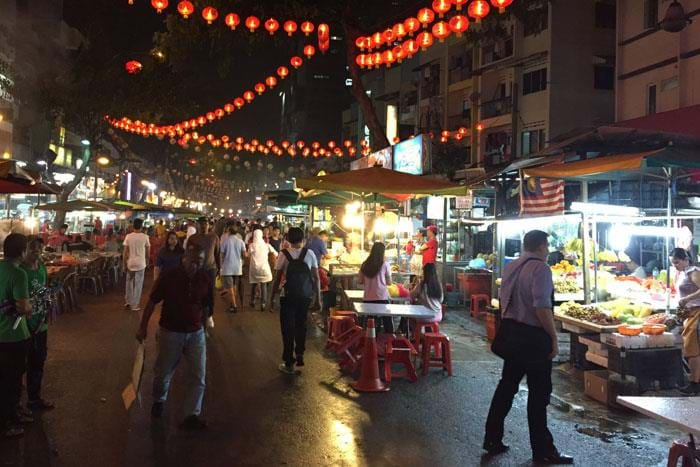 Penang
While there is lots of delicious food to be found in Kuala Lumpur, it is the island of Penang that has really been gaining attention in terms of its street food in recent years. Everyone from The New York Times to Lonely Planet has listed the Pearl of the Orient as the ultimate street food experience.
Penang's capital, Georgetown and the surrounding area has plenty to offer, but there are certain places that simply cannot be beaten. Gurney Drive, for example, must be experienced at least once while visiting the island. This esplanade, which hugs the coastal section of Georgetown, is the perfect place to wander and peruse what the hawkers have on sale.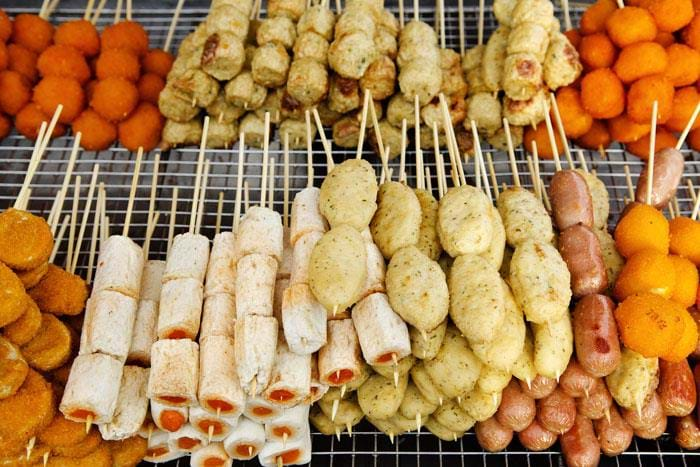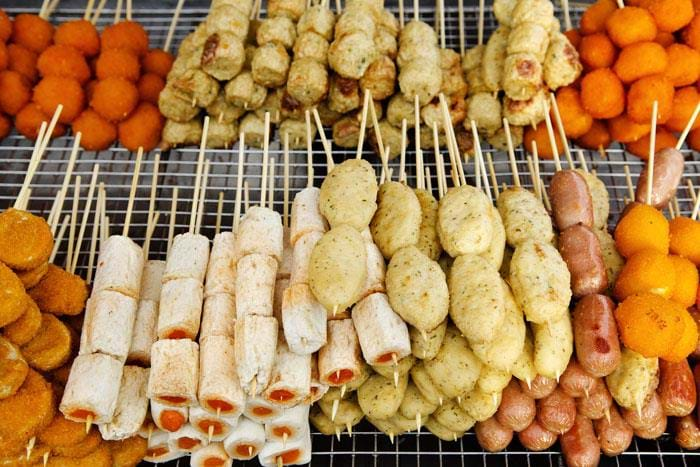 Penang specialities
Any dish you opt to try from a hawker stall in Penang should be fresh and delicious, but there are several specialities that you should try while on the island. These include Penang laksa and nasi kandar, as these two dishes are inextricably linked with the destination.
Penang laksa consists of a fish-based broth, infused with lemongrass, chillies and tamarind, before rice noodles are added and onions, cucumber, lettuce, mint leaves and prawn paste are served on top. While there are other variations of laksa, eating this version in Penang is something everyone should try.
Nasi kandar is the perfect example of settlers bringing their own food traditions from their homeland, but then being refined in Malaysia. This Indian-Muslim dish is a portion of rice, served with an assortment of curries, resulting in a taste sensation. Expect everything from fish, prawn, squid, crab and fish roe to chicken, beef and lamb to feature on the plate.