There's no better way to experience the distinctive atmosphere of the Kyzlkum Desert in Uzbekistan than spending a night or two in a traditional yurt. These circular felt tents first came to the region with the Mongols in the 13th century and have been used ever since by nomadic herders, tending their camels, sheep and goats in the more arid, remote regions of the country.
Assembled using strings of camel leather and trellises made of wood, Uzbek yurts tend to be of the Kazakh type, with traditional Mongolian-style designs adorning their exteriors.
You enter through a little wooden door. Decorated with rugs and wall hangings, the interior is roomy enough to stand with comfort, but most of the time is spent sitting on bolster cushions of the floor. Thick mattresses are made up with cotton sheets and woollen blankets for the nights, which can get surprisingly chilly in the Kyzlkum.
Our preferred camps lies a hour's drive north of Nurtata, close to the shores of Aidarkul Lake. The yurts nestle in a shallow, saucer-shaped depression, out of the wind, surrounded by sand, scrub and wilderness.
After supper, Kazakh musicians from the nearby village perform traditional songs for guests, which provides a wonderfully evocative backdrop to the spellbinding night skies: out here in the Kyzlkum, there's zero light pollution and very little humidity, ensuring spectacular star-scapes!
That said, yurt camps are not for everyone. Although they provide a reasonable level of comfort, they're far from luxurious. Washing and toilet facilities are communal, as you'd expect on a regular campsite in Europe, and the floor cushions and beds are on the floor. But if you can cope with forsaking five-star comforts for a night, the experience is well worth the effort.


To find out how you can tie a night in an Uzbek yurt into a tailor-made tour of Uzbekistan, contact one of our specialist consultants:


Calling from the UK
020 8566 3739

Calling from the USA
Call us on our toll free number:
1-866-615-1815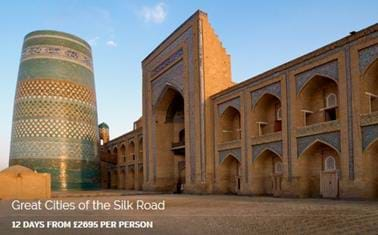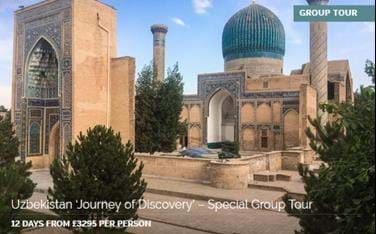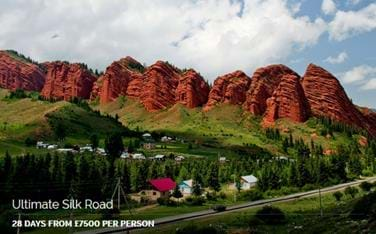 TransIndus Brochures 2022
Join our mailing list