Carpets are produced throughout Uzbekistan. Most are made of silk, and are of an exceptionally high quality – with a price tag to match! It can take a couple of women six months or more to weave one rug. The final cost depends on the 'knot count' (how dense the weave is), and of course the size.
Our favourite carpet factory lies down a quiet street in Samarkand, near the tombs of the Timurid Queens. Set up by Haji Muhammad Ewaz Badghisi, the 'Samarkand-Bukhara Silk Carpet Workshop' is cheerful, welcoming place staffed almost exclusively by women. The staff are all paid well, work a maximum of 40 hours per week, and clearly enjoy the lively, chatty atmosphere!
Tours start with a talk taking you through the silk production process, in which the cocoons are boiled to extract the thread, then spun and dyed. Afterwards, you're shown around the looms where the women work to traditional, Persian-influenced designs traced on paper.
It's highly skilled work, conducted at an impressive pace: the women are paid by the centimetre, and number of knots they create, so the more nimble they are the larger their pay packet at the end of the week – a system everyone is clearly happy with, because it means no-one is forced to work and can take time to drink tea and chat as often as they like.
In the showroom downstairs, hundreds of finished rugs and carpets are on display. It's wonderful to watch the sales woman unfurl a shimmering roll of finely woven silk, then turn it around to show off the "two-tone" quality much admired in top quality weaves.


Visit Samarkand on the following TransIndus tours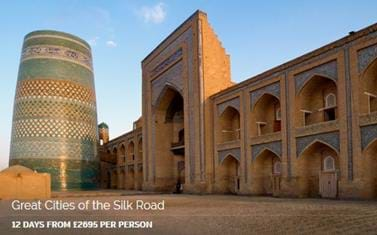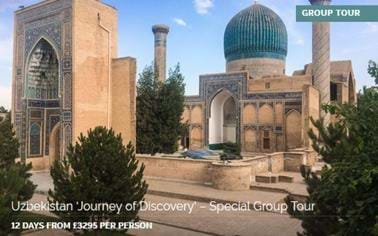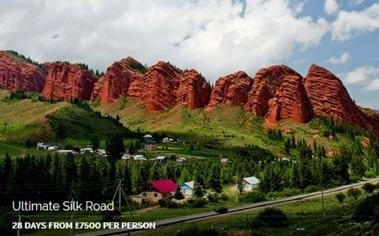 TransIndus Brochures 2022
Join our mailing list