Many forms of traditional Uzbek music were suppressed in the Soviet era, particularly those associated with Sufi worship and other expressions of the Islamic faith, but certain folk forms were encouraged and still thrive in the country today.
In Bukhara and Khiva, state-sponsored folk troupes and choirs regularly perform in the streets for visitors – many of them with a healthy showing of youngsters, and dressed in sumptuous national costume. As well as popular Russian instruments, notably the accordion, you'll also notice Uzbek dutar – a fretted, long-necked lute – and karnay, enormous trumpets. Most Uzbek ensembles also feature one or two players of the dayereh – the round hand drum.
In Samarkand, a great place to witness traditional Uzbek instruments in action is Babur's music shop, housed in one of the old students' cells of the Sher-doh Madrasa at the Registan. If you're lucky, the maestro and his accompanist may play a few tunes for you – the perfect soundtrack to some of the most splendid architecture in Asia.
Visit Babur's instrument shop in the Registan at Samarkand on the following TransIndus tours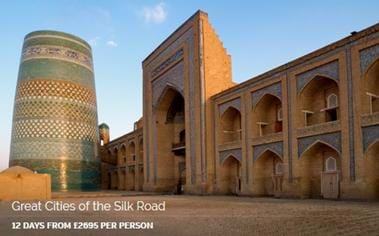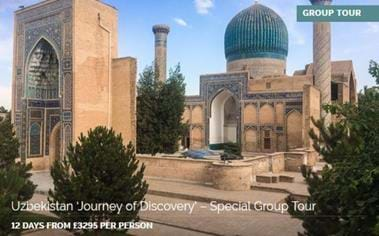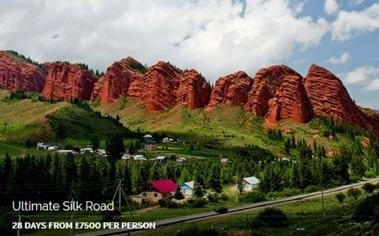 TransIndus Brochures 2022
Join our mailing list