Viewing the Taj Mahal,
with TransIndus
In over 30 years of creating holidays for people, we've never heard of anyone who wasn't enthralled by their first glimpse of the Taj Mahal. The gleaming white-marble mausoleum is without doubt worth the price of a ticket to India alone and continues to astonish all who set eyes on it.
That said, Shah Jehan's architectural masterpiece has definitely become a victim of its own popularity in recent decades. Rivers of visitors pour through its gateways between dawn and dusk, which is why we and our guides always offer advice to clients on how to sidestep the crowds, and generally make the most of their visit.
By popular demand, here is a roundup of frequently asked questions and travel tips for anyone intending to include the Taj on their TransIndus tour of India. We hope you find them useful! If you've any further questions, do not hesitate to contact one of our specialist India consultants.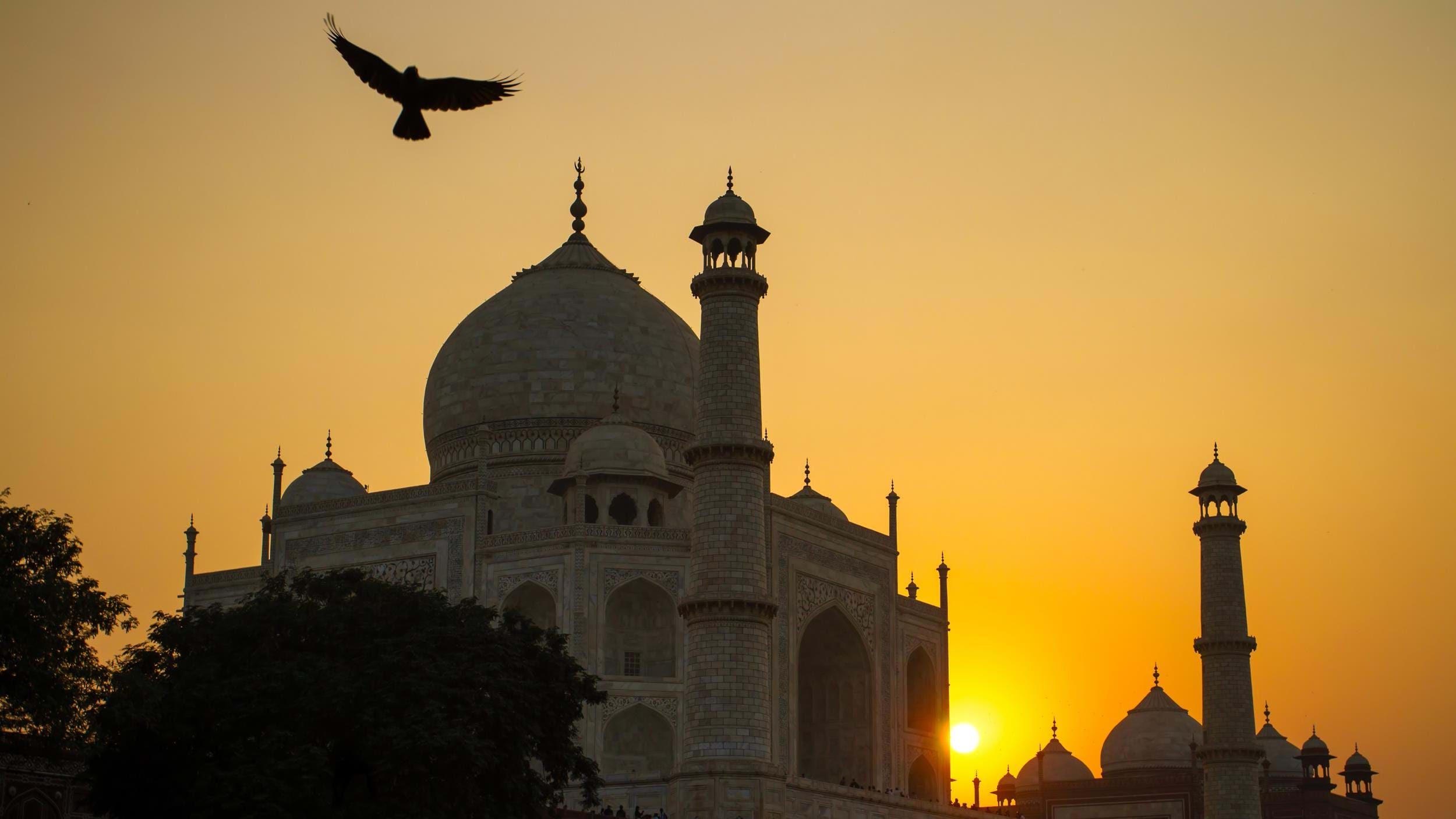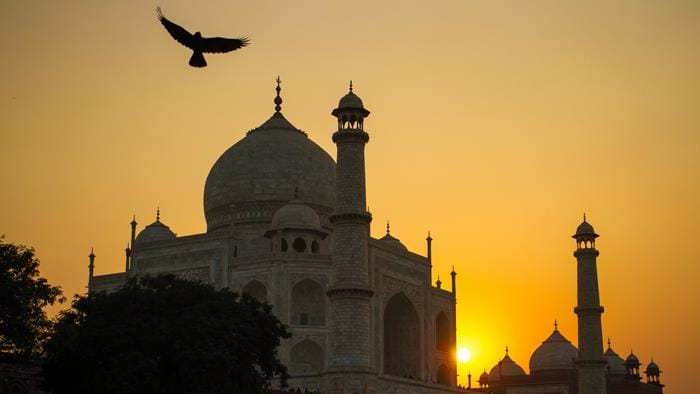 Q: When is the best time to of day visit the tomb? In the morning or the evening?
A: If you're only intending to be in Agra long enough for one visit, then definitely the morning. We generally recommend at 5.30am departure from your hotel, which will give your guide long enough to obtain your tickets and ensure you'll be in position when the gates open at 6am. Although this is generally after sunrise, the light will be soft and atmospheric, bathing the marble in an ethereal saffron colour. The exception is during foggy weather, which can strike between late-November and February. When river mist is forecast, an evening visit is preferable.
Q: Which times should I avoid?
A: The Taj is closed on Fridays, but your consultant will have taken this into consideration when planning your holiday. Also, the Archeological Survey of India, which maintains the complex, schedules periods for cleaning the marble (usually in July and August), when some of the minarets, and even the main dome, may be temporarily obscured by scaffolding. Again, your TransIndus consultant will advise you of when these times are prior to booking so that you can avoid them.
Q: Which gate is best?
A: Your guide will make this call on the day, taking into consideration where your hotel is located and other factors. But as a rule of thumb we tend to prefer the East Gate as its approaches are marginally less cluttered and the crowds thinner.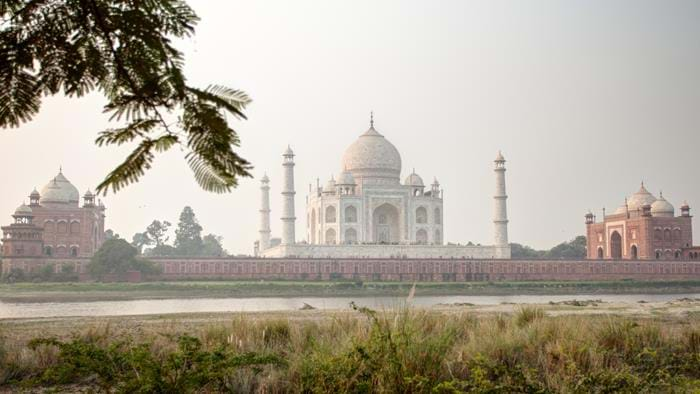 Q: Is there anything I should avoid taking into the complex?
A: The list is long! And it includes such unexpected items as camera tripods and phone charger cables. But feat not. Your guide will do a check on arrival at your hotel and if you need to leave anything in the car for safekeeping during your visit you will be able to do so.
Q: Is any particular time of year recommended?
A: Each season has its advantages, even the monsoons, when the Taj may glisten magically after rain. But we generally advise clients to come in the dry season, from October to mid-April, and avoid the excessive heat and humidity of May and June.
Q: I've read that the audio guide included in the ticket cost is very good, so do I really need to be accompanied by a guide?
If you've got this far, you'll probably have figured out the answer for yourself. In short: 'yes'! An expert local guide will not only help you interpret the building, providing historical and cultural contest, but also assist with the sometimes complex logistics, which will leave you free to enjoy the Taj Mahal unencumbered by worries about tickets, safe lockers and choices of entry points.
Q: I've heard you can visit the Taj Mahal on full moon nights. Is that true?
A: Absolutely! And a wonderful experience it is to see the marble glowing in the moonlight. The complex is open for two days before and two days after the full moon. Special tickets have to be procured (we'll take care of that for you) and you're only permitted to stay inside for half an hour!
Q: Which are the best places to view the Taj from outside the complex?
A: We have two we like to include in our itineraries. The first are the Mehtab Bagh Gardens, on the opposite side of the Yamuna River from the Taj Mahal, where Shah Jehan originally intended to erect a mirror image of his wife's mausoleum, but in black rather than white marble. Photographers particularly love this vantage point, as it yields a view of the tomb facing the rising sun, through low-hanging tamarind trees.
The second viewpoint, a domed pavilion on the riverside to the south, requires the assistance of an expert local guide to access. The platform forms part of a ruined mansion built by Shah Jehan's chief minister, or 'wazir', and is the perfect spot for sunset, when the sun sinks behind the Taj, framed by delicate Mughal cusp arches.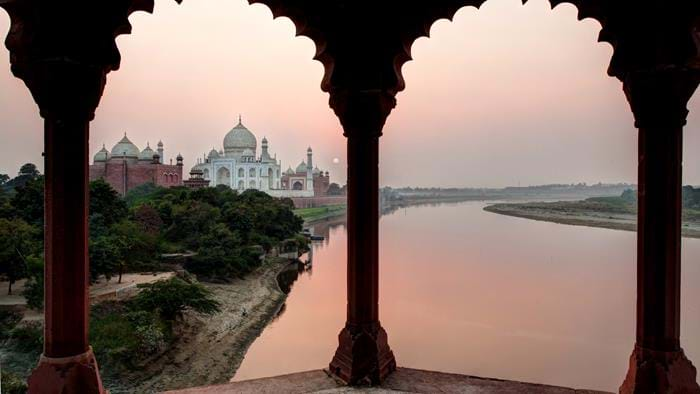 TransIndus Brochures 2023
Join our mailing list