One of the great sights of Khiva are the intricately carved pillars of the Jama Masjid, in the heart of the old walled city. What few of the travellers who admire them work realize, however, is that only a stone's throw away a family of woodcarvers are hard at work creating similar columns, using designs and techniques that have changed little in centuries.
The Jumanijozovs' pieces may these days be destined for modern hotels and mansions rather than mosques, but master carver Shavkat and his apprentices remain faithful to the methods of his forefathers.
Each piece of wood is stripped, scraped and sanded painstakingly into shape, before the patterns are traced on to them. Shavkat does all this freehand, while referring to a book of patterns handed down to him from his father.
Visit the great palaces and madrasas of Isfahan or Shiraz, and you'll see identical motifs – evidence that the primary influence has always been from Persia.
Chests, jewellery boxes and picture frames are also made in Jumanijozov workshop, which your TransIndus guide will be happy to show you around.


Khiva features on all of the following TransIndus tours: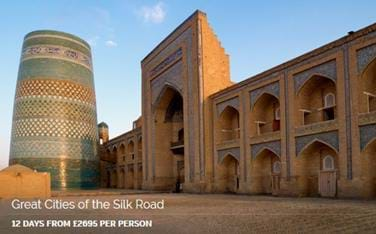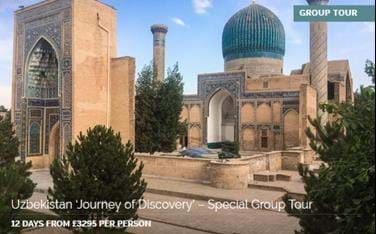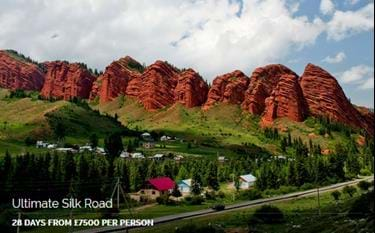 TransIndus Brochures 2023
Join our mailing list