Cochin, Kerala Holidays, India
Chittoor Kottaram, in the backwaters to the northwest of Kochi, offers a window on the unique style and atmosphere of princely Kerala. The mansion was built in the 18th century by the Raja of Cochin to accommodate the royal family while they worshipped at a nearby temple, abode of their tutelary deity. Our old friends at CGH have done a marvellous job of restoring the property, retaining its original features and old-world ambience.  Earthy local textiles are displayed on lime-washed walls in the rooms, with four-poster beds and traditional Athangudi floor tiles underlining the period feel. The whole place is crammed with wonderful antiques and Keralan art, and if you wish, traditional musicians from the local village made be invited to play in the evenings, performing the same devotional songs with which their forebears would have regailed the Raja and his entourage three centuries ago. Trips in small boats to explore the surrounding backwaters and archeological site of ancient Muziris are also on the menu of signature experiences.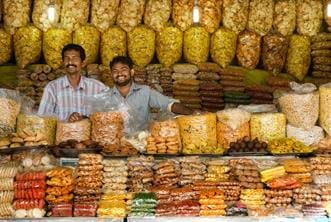 Start thinking about your next holiday
Whilst we stay at home, there is no better time to start thinking about your next holiday. Our Travel Specialists are ready to start planning your dream trip whether that is for some winter sun or a 2021 holiday. We don't need to confirm dates or lock-in deposits, let's just get the conversation going.
020 8566 3739
TransIndus Brochures 2020
Join our mailing list