Bhopal, North & Central India, India
The Jehan Numa occupies one of the Begum of Bhopal's former residences – a grand palazzo-style residence in high colonial style, with whitewashed Neoclassical façade and walkways swathed in bougainvillea. It sits astride Shamla Hill overlooking Upper Lake, and is well placed for sightseeing excursions around the nearby city centre. The rooms are five-star standard; some have verandahs facing the pool; others look on to the riding track where you can watch the syces put the hotel's thoroughbreds through their paces each morning. Evocative Raj-era photos hang in the corridor, and there's a choice of restaurants.
Suggested tour including the Jehan Numa Palace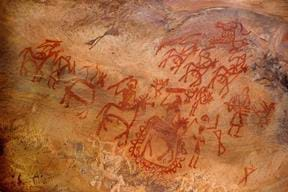 Visit this Hotel
Stay at Jehan Numa Palace, Bhopal during any one of these delightful holidays.
Start thinking about your next holiday
Whilst we stay at home, there is no better time to start thinking about your next holiday. Our Travel Specialists are ready to start planning your dream trip whether that is for some winter sun or a 2021 holiday. We don't need to confirm dates or lock-in deposits, let's just get the conversation going.
020 8566 3739
TransIndus Brochures 2020
Join our mailing list