Tailor-made Tour

12 days from £3325 per person
Places Visited:
Delhi, Srinagar, Pahalgam, Gulmarg
When asked on his deathbed if there was anything in the world he desired, the Mughal Emperor Jehangir allegedly replied 'only Kashmir'. After completing our 12-day tour of India's paradise valley, you'll understand why. Surrounded by snow-capped mountains, the region enjoys a gentle climate and breathtaking scenery. In spring, its saffron fields form startling stripes of purple, framed by drifts of apple blossom and soaring hillsides.
Political unrest has blighted this heaven-on-earth for decades, but in recent years peace has returned to the valley, along with the tourists, who are once again gliding across Dal Lake in canopied shikaras and shopping for fine pashmina shawls in the bazaars of Srinagar. As well as the highlights of the capital, this tour takes you into the nearby mountains where you can try your hand at trout fishing on the Liddar River, trek on horseback to Gujjar shepherds' villages and ascend to 4,000m in a ski lift for sublime Himalayan vistas.
Holiday Types
Cultural Holidays Wildlife Holidays River Cruising Holidays Luxury Train Holidays Family Holidays Honeymoons Beach Holidays Adventure Holidays
Suggested itinerary
Day 1
Delhi
Fly overnight to Delhi.
Day 2
Delhi
On arrival, you'll be met by your driver and TransIndus guide and escorted to your hotel. Spend the rest of the day recovering from your flight, perhaps venturing out towards early evening to visit the Gurudwara Bangla Sahib, near Connaught Circus.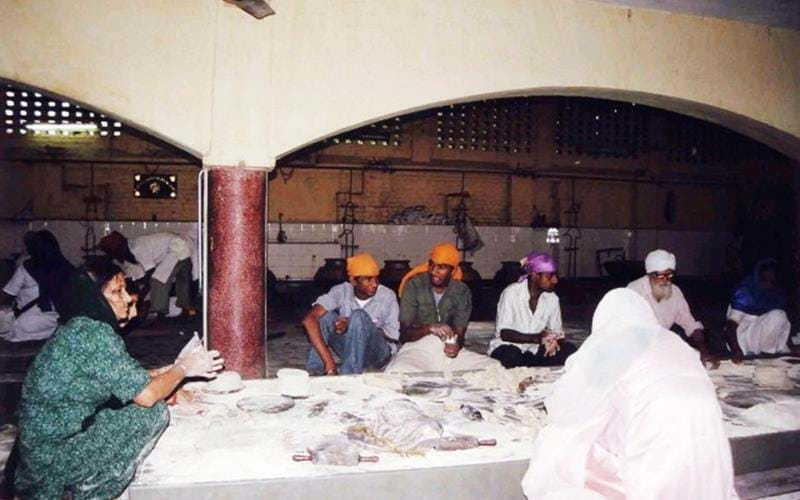 Made of white marble and crowned by a gilded onion dome, the Gurudwara Bangla Sahib and shimmering pool inside it are places of great sanctity for Indian Sikhs, and offer the most atmospheric introduction possible to capital. The complex in its present form dates from the late 18th century and was constructed on a spot associated with the eighth Sikh Guru, Guru Har Krishnan, who resided in a bungalow on the spot. At a langar canteen in the temple, pilgrims are fed nourishing, free meals of chapatis and black dal by volunteers. If you're lucky, you may see groups of Akalis, members of a Sikh warrior sect, dressed in traditional ceremonial garb.
Accommodation Options
Day 3
Srinagar
Transfer to the airport in the morning for the early flight to Srinagar, where you'll stay for three nights.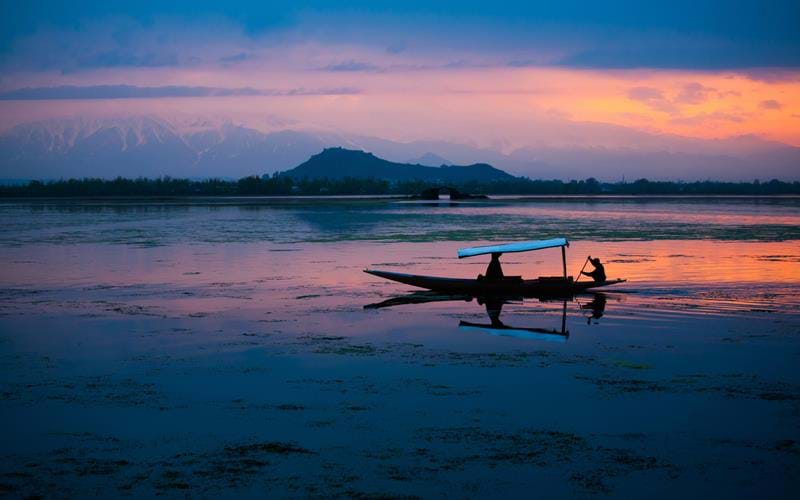 Kashmir's capital, Srinagar, is spread across the heart of the beautiful Kashmir Valley, crossed by a web of canals and the Jhelum river. Its numerous wooden mosques, Sufi shrines, Mughal gardens and, above all, houseboats moored on Dal and Nagin Lakes offer a memorable interlude in any Himalayan journey.
Spend your first afternoon enjoying the views of the lake and mountains from the deck of your houseboat.
Accommodation Options
Day 4
Srinagar
Visit the city's delightful Mughal gardens lining the eastern shore of Dal Lake, beginning with Shalimar Bagh, built by Emperor Jehangir for his wife Nur Jahan in the early 17th century. After lunch, enjoy a shikara ride on one of the lakes.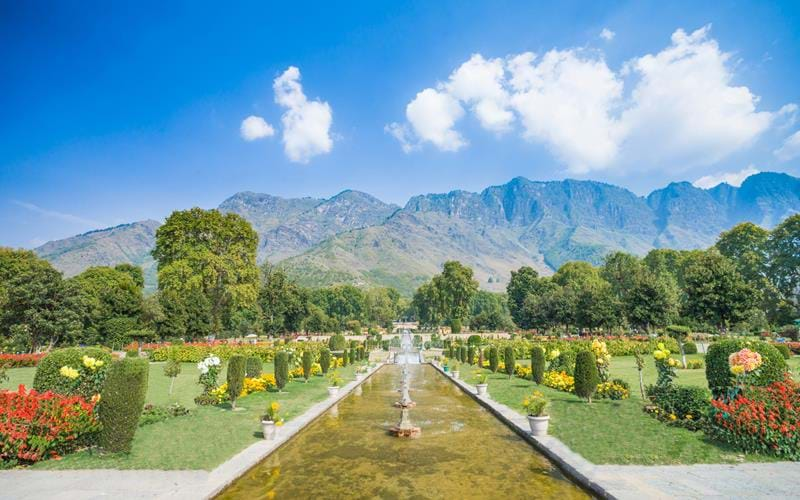 Both the Shalimar Bagh and smaller Nishat Bagh nearby follow a classic Persian design, with elegantly symmetrical lawns, flower beds and fountains framing beautiful views over the water. Jehangir and his wife, Nur Jahan, loved them so much they spent thirteen summers relaxing here, attended by a vast entourage! Their favourite spots were the ornamental stone pavilions, or 'baradaris', where recitals of poetry and music were staged on moonlit nights.
Canopied Kashmiri canoes, or shikharas, are the ideal way to see the lake. As you cruise around, you'll see men in long brown-wool pheran and knitted hats puffing on hookahs between strokes of their paddles; and low-slung canoes loaded with colourful cargoes of fruit, vegetables and flowers for sale at the city markets.
Accommodation Options
Day 5
Srinagar
Explore the old city in the morning with your guide, visiting traditional Kashmiri wooden mosques and bazaars. In the afternoon, jump in a cable car up to the Dargah of Makhdoom Sahib for superb views over the valley.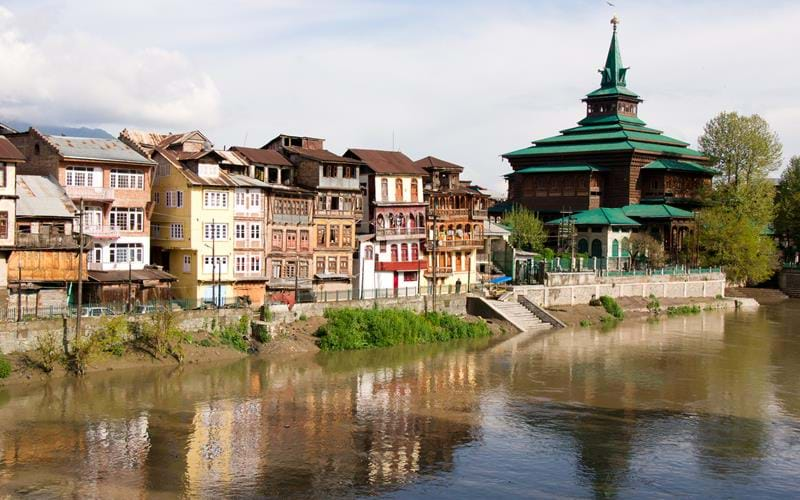 Stacked along the banks of the Jhelum River, Srinagar's old quarter, Shehr e-Khas, is the most densely populated part of the city and the one retaining the highest concentration of ancient wooden buildings. Among them are several important mosques, including the 14th century Jama Masjid, whose central prayer hall is supported by 378 carved cedar pillars. A wealth of traditional Kashmiri art adorns the walls and ceiling of the Shah Hamdan Masjid, overlooking the river.
The old city is also the best place to shop for local handicrafts, including finely woven woollen shawls, carpets and papier maché items – though be prepared to haggle hard!
Accommodation Options
Day 6
Pahalgam
Today you'll leave Srinagar for Pahalgam, a resort in the Liddar Valley, 54 miles east of Srinagar, where you'll spend a couple of nights.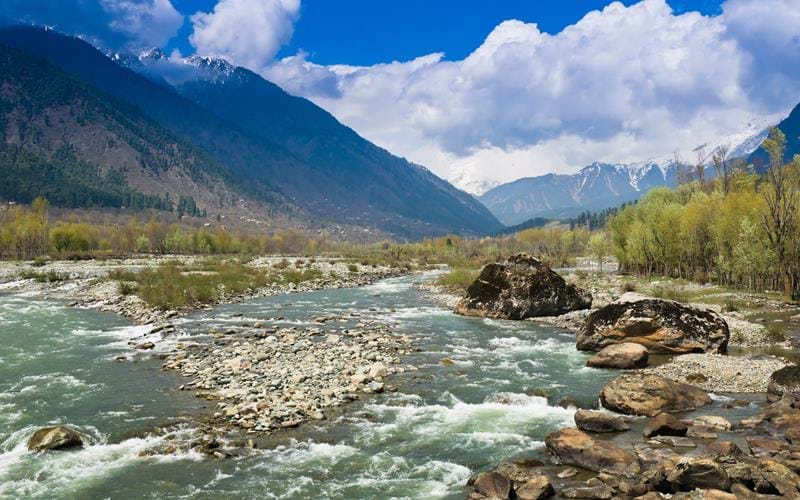 Thanks to the countless Bollywood song and dance sequences that have been filmed in the area over the years, hundreds of millions of Indians are familiar with the spectacular alpine scenery of Pahalgam. Distinguished by its lush green meadows, the village is flanked by dense pine forests and giant, snow-flecked crags. "A mini Switzerland" is how the scene is often described, though in truth, Pahalgam's environs have a much wilder edge than the Alps.
Accommodation Options
Day 7
Pahalgam
Trek on horseback to Gujjar shepherds' villages around Pahalgam, or try your hand at mountain trout fishing in the river.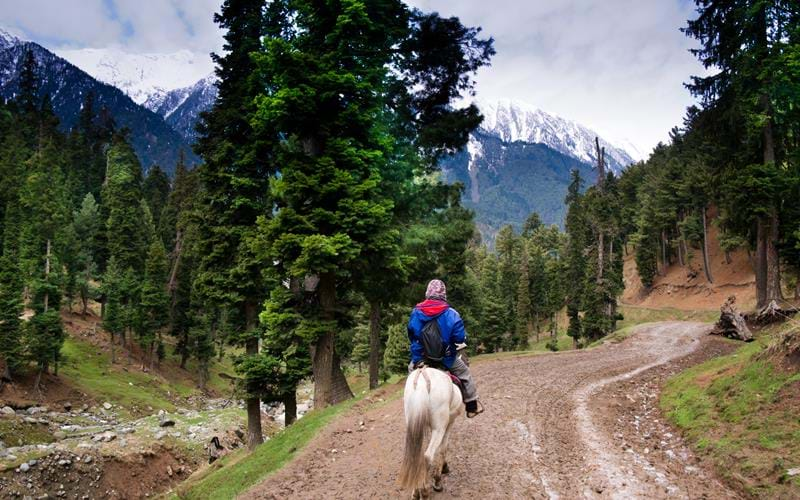 Local ponies offer a leisurely way to explore the forested river valleys around Pahalgam. The area is inhabited mainly by semi-nomadic Gujjar shepherds, who live in low-roofed, stone villages nestled at the foot of giant deodar cedar trees. Expect to be beckoned in for a pot of refreshing kahwa tea.
The Liddar River, which flows through Pahalgam, is renowned for its brown and rainbow trout. The fishing season runs from April through October. With advance warning, we can arrange the requisite gear and permissions. Ask your TransIndus consultant for more information.
Accommodation Options
Day 8
Gulmarg
On the eighth day of your tour you'll drive to the hill resort of Gulmarg, scattered over the lower slopes of the Pir Panjal just west of Srinagar.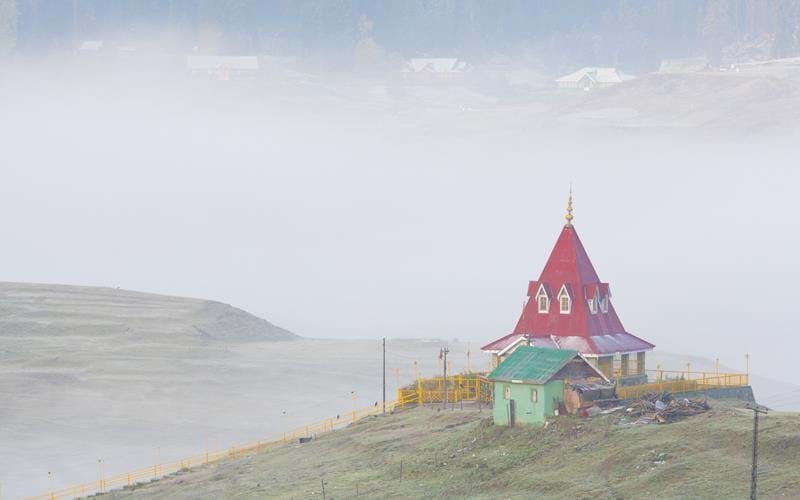 Gulmarg was first developed by the British as a hill station at the end of the 19th century. Apart from a recently added, French-built ski lift (the highest in the world), its attractions have changed little since the Raj era. The principal focal point is a large alpine meadow on which tourists picnic and take pony rides. Various trails also lead up the mountainside through forests of huge pines to glacial lakes and viewpoints from where, weather permitting, you can admire the snow-covered pyramid of mighty Naga Parbat (8,126m), nosing above the northern horizon in neighbouring Pakistan.
Accommodation Options
Day 9
Gulmarg
Hop on the Gulmarg Gondola for the ride up Mt Apharwat and an unforgettable view of the Pir Panjal range.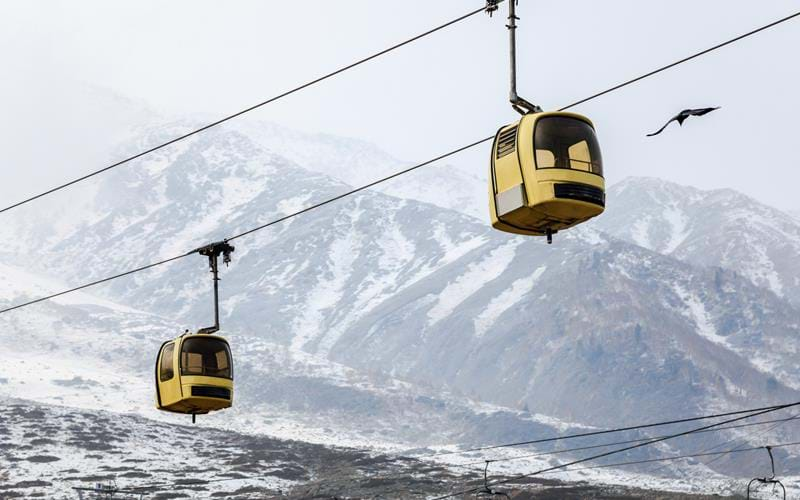 Gulmarg's cable car is the second longest in the world, and also one of the highest, culminating at an altitude of 4,200m (13,780ft). The ride is divided into two sections, and we strongly recommend you do both: in clear weather the views from the top station are magnificent.
Accommodation Options
Day 10
Srinagar
Drive back to Srinagar today from Gulmarg, arriving in time for an ascent of Shankaracharya Hill.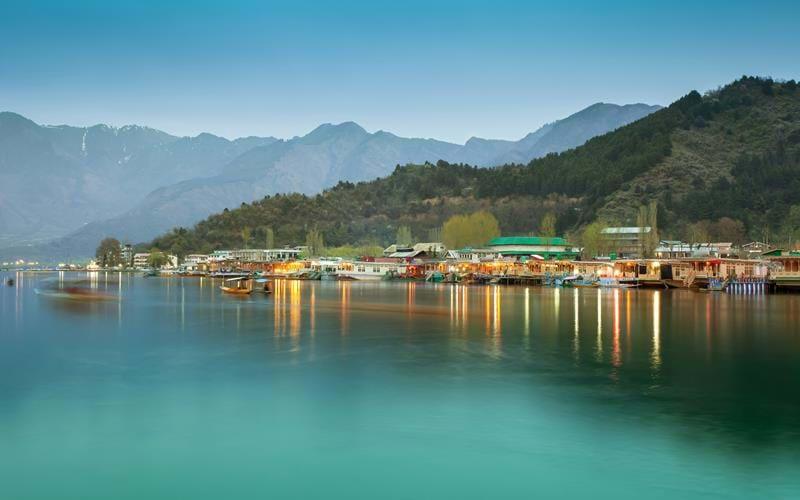 The hilltop overlooking Srinagar has been a holy site for many centuries. Archaeological digs have revealed traces of a Buddhist monastery dating back two millennia, while numerous traces of medieval Hindu temples remain, most notably a 9th century Shiva shrine on the summit crest, from where the panoramic views over the city and valley are splendid. You can either drive or walk up the hill.
Accommodation Options
Day 11
Delhi
Transfer to Srinagar airport for your return flight to Delhi, where you could spend your final evening in India souvenir shopping in Hauz Khas or enjoying a traditional Kashmiri pulao at one the city's top Mughlai restaurants.
Day 12
Delhi, UK
Drive to the international airport for your flight back to the UK.
Tailor-made Tour

12 days from £3325 per person
What's included

✓   International flights from UK in economy
✓   10 nights accommodation
✓   Domestic flights in economy
✓   All road travel and transfers by private chauffeur-driven vehicles
✓   English-speaking guides
✓   Breakfast daily
✓   Entrance fees to sites and monuments listed in tour itinerary
Places and Experiences in this tour
Plan your Next Adventure
With the world now largely open again, now is the time to begin planning your next adventures in Asia. Our Travel Specialists are ready to take your call and discuss the adventure you have spent the last 3 years dreaming of.
Or call us on 0208 566 3739
TransIndus Brochures 2023
Join our mailing list