Tailor-made Tour

20 days from £4200 per person
Places Visited:
Singapore, Yogyakarta, Tajung Putting National Park, Surakarta, Lombok, Bali
With its fabulously exotic monuments, teeming jungles and exquisite beaches, Indonesia has to be one of the world's ultimate honeymoon destinations. Thanks to the abundance of luxury hideaways in the country, on a honeymoon to Indonesia, you can also enjoy its wonders in exceptional privacy and comfort. Our honeymoon trip strings together our favourite and most romantic destinations into a necklace of unforgettable experiences, spread over 20 days of travel. Cultural and wildlife highlights are sandwiched between a relaxing stay in Singapore and a week of lazing on the sublime tropical, romantic beaches of Bali and Lombok.
Holiday Types
Honeymoons in Asia
Suggested itinerary
Day 1
UK
Fly overnight from the UK to Singapore.
Day 2
Singapore
On arrival, you'll be met by your TransIndus guide and driver, and escorted to your hotel for a two-night stay in Singapore. Spend the rest of the day recovering from your journey, perhaps venturing out at sunset time to the Observation Deck at SkyPark, the city's ultimate panoramic viewpoint.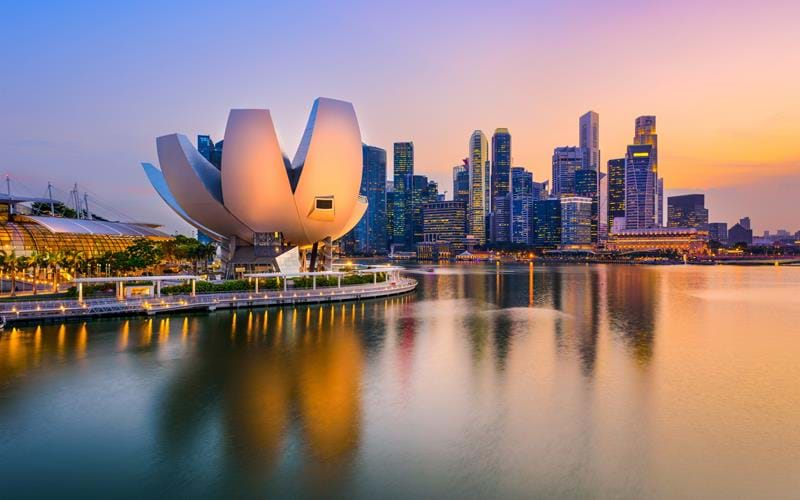 Encompassing Singapore's beautiful harbour and wondrous skyline, the view from SkyPark is the perfect way to get your bearings, and a particularly romantic one as the tropical colours fade and the myriad lights appear in the vast, futuristic cityscape below you. Entry also includes a dip at what is officially the world's largest infinity pool, an architectural tour de force joining the three towers of the Marina Bay Sands complex.
Day 3
Singapore
Tour the city's highlights today, starting with a stroll in the beautiful Botanic Gardens, a sprawling green space of winding paths, pretty lakes and a bewildering array of tropical plants and trees.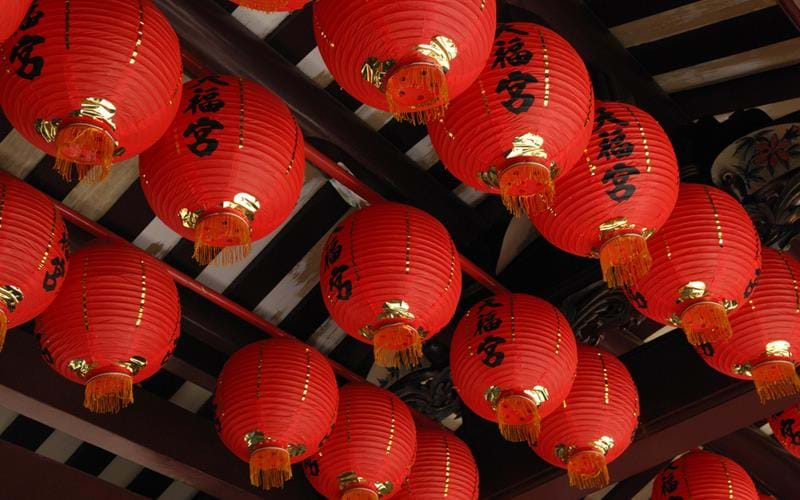 Next, rent a vintage cycle for a spin around Clark Quay and the Colonial Center, before heading over to China Town for lunch. Take in the neighbourhood's sights, including the Hokkien clan temple in Telok Ayer St, then call at Raffles for a gin sling – the perfect primer for a gourmet meal for two at Salt Grill on the 55th and 56th floor of the Ion Orchard Mall, where the jaw-dropping views are almost as impressive as the cuisine.
Day 4
Yogyakarta
Fly to Yogyakarta on the Indonesian island of Java, for a three-night stay.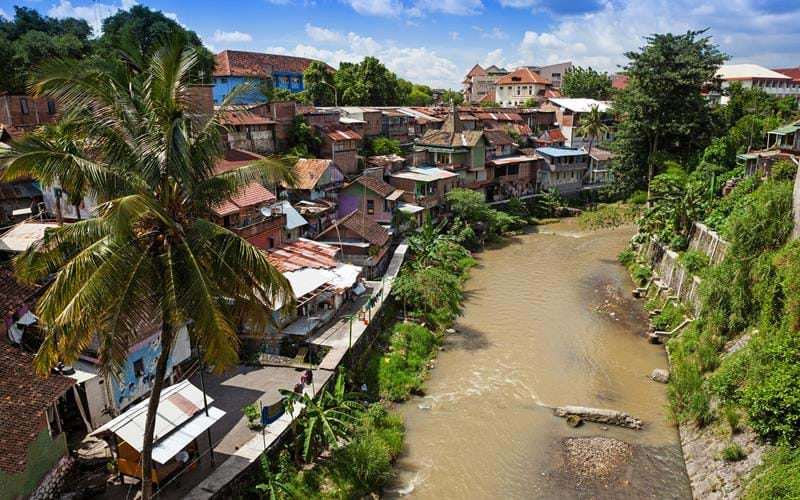 Yogyakarta is Java's culture capital, and the place to experience traditional gamelan, shadow puppetry, classical and contemporary Javanese dance and ritual theatre – all of which you will have the chance to see between trips to the ancient wonders in the countryside around the city.
Day 5
Yogyakarta
Spend today touring Yogya's main sights, including the Royal Palace (in the Kraton, or 'walled city'), proceeding later to Borobudur to experience the magnificent Buddhist ruin at sunset time.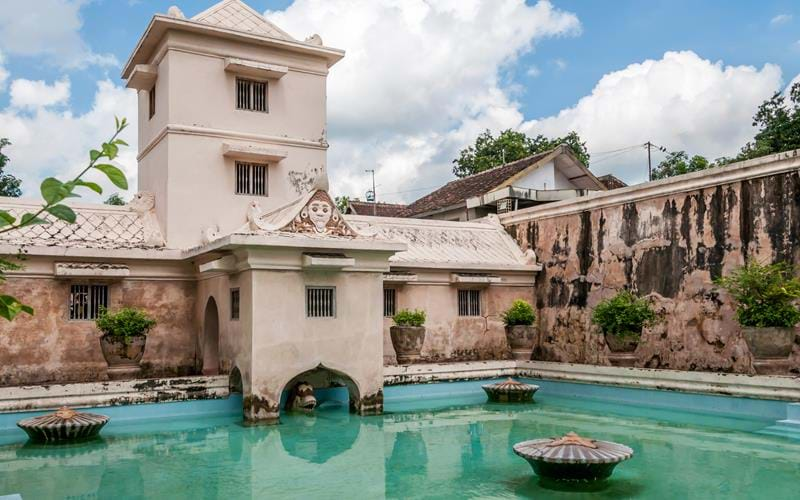 Borobudur encapsulates everything that's most exotic about Java. At sunset you can watch the warm evening light illuminating the faces of 1200-year old stone Buddhas, which gaze over a plateau of lush rice fields and palm groves to the plume of smoke rising from the summit of Gunung Merapi. Ash from the volcanoes on the western horizon buried the mighty stupa until the early 19th century, when British and Dutch officials re-discovered the site.
Day 6
Yogyakarta
Visit the ancient Hindu temple of Prambanan in the morning. Spend the afternoon exploring the heritage sights of Yogyakarta in an old-style becak (rickshaw).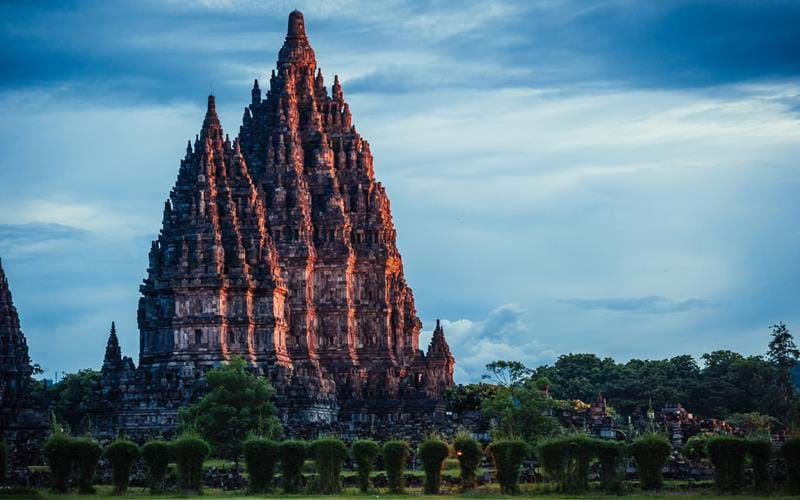 Dedicated to the Hindu god Shiva, the UNESCO-listed Prambanan complex centres on an elaborately carved, 47-metre-tall sanctuary tower, surrounded by over 200 subsidiary shrines, all of them richly decorated. The spectacle of this extraordinary behemoth soaring above the palm canopy, swathed in smoke from village fires, ranks among the most memorable Southeast Asia has to offer.
Back in Yogya, don't miss the beautiful Water Palace and Sonobudoyo Museum, where the highlight is a collection of 1,200 wavey-bladed kris daggers.
Day 7
Tajung Putting National Park
Drive across the island to Semarang, and fly to Pangkala Bun in Kalimantan (Indonesian Borneo). Spend the afternoon travelling up the Sekonyer River on a private klotok boat and into the jungles of the Tanjung Putting National Park for a two-night stay in a forest lodge.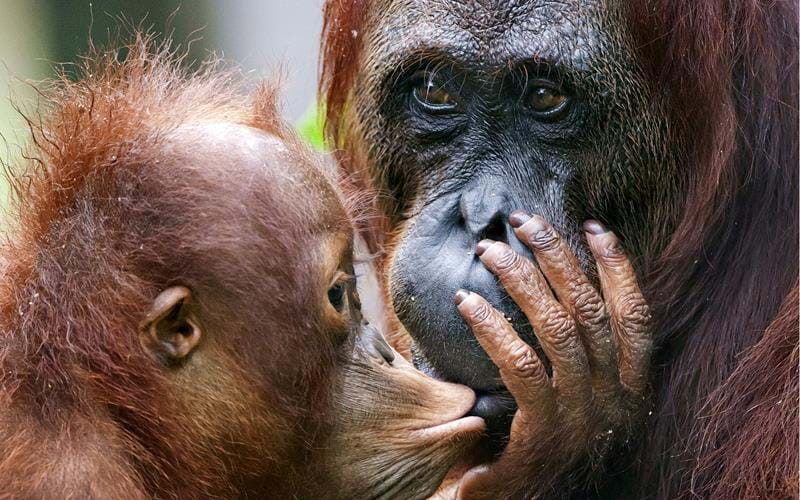 Covering tropical swamp forest on a peninsula jutting into the Java Sea, Tanjung Puting is Kalimantan's premier nature reserve. The reason for its great popularity is its 1,000-strong population of orangutans, who live semi-wild around three feeding stations deep inside the park – part of the famous Camp Leakey rehabilitation programme, which helps the animals adapt to life in the wild if they have been orphaned or captured. As well as the orangutans, you stand a good chance of sighting gharial crocodiles, red-leaf monkeys and possibly even a clouded leopard – a creature so elusive it was only identified as a separate species in 2006.
Day 8
Tajung Putting National Park
Spend the day cruising the Sekonyer and visiting orangutan sanctuaries.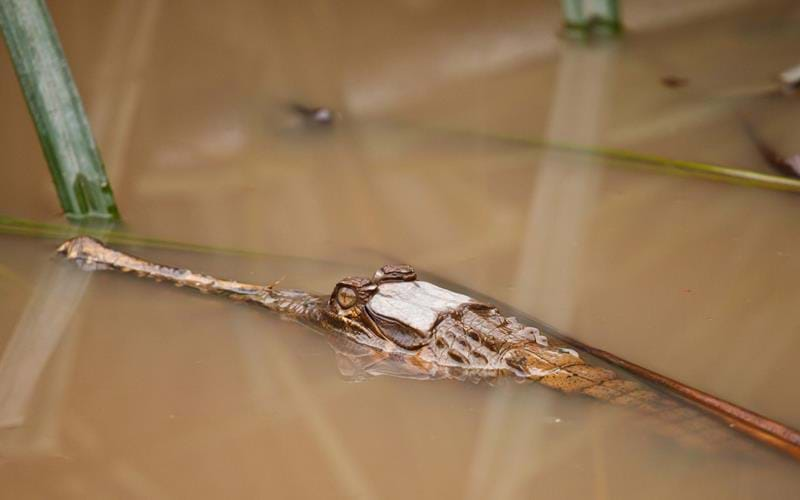 Safaris on the Sekonyer River are generally conducted on klotok cruisers – a wonderful way to experience the jungles of Borneo. Spiky pandanus bushes, vivid yellow gardenia and ranks of stately dipterocarp trees line the banks. As you glide deeper into the forest, keep your eyes peeled for orangutans nesting in the trees, gibbons swinging through the branches, crocs drifting through the still, green water or hornbills flitting through the tropical canopy.
Day 9
Tajung Putting National Park
Explore the Pesalat rainforest area on a short jungle trek.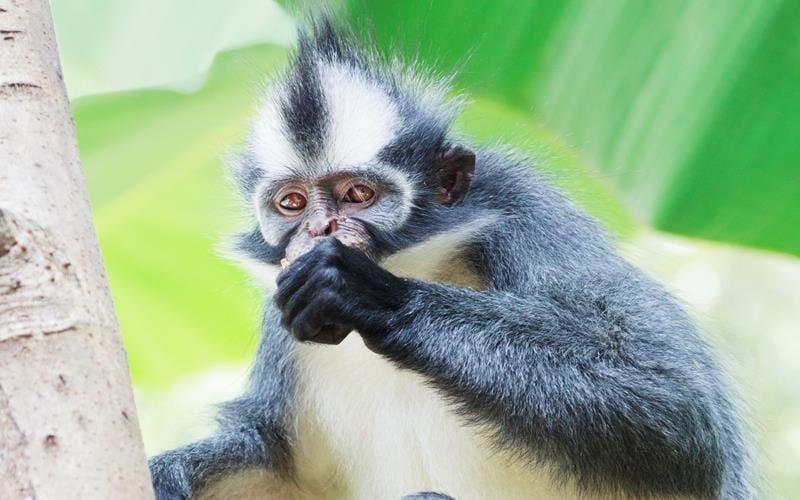 Pesalat is the focus of an inspirational re-afforestation project masterminded by the Indonesian government. Wardens plant saplings in the reserve, protecting them from weeds and fire, and collect seeds for propagation. An award-winning visitor programme allows you to learn about the work carried out here, and enjoy a forest walk guided by one of Pesalat's staff members.
Day 10
Surakarta
Return to Pankalan Bun to catch an onward flight back to Semarang. Visit the town, and neighbouring Ambarawa, before driving to Surakarta (Solo) for the night.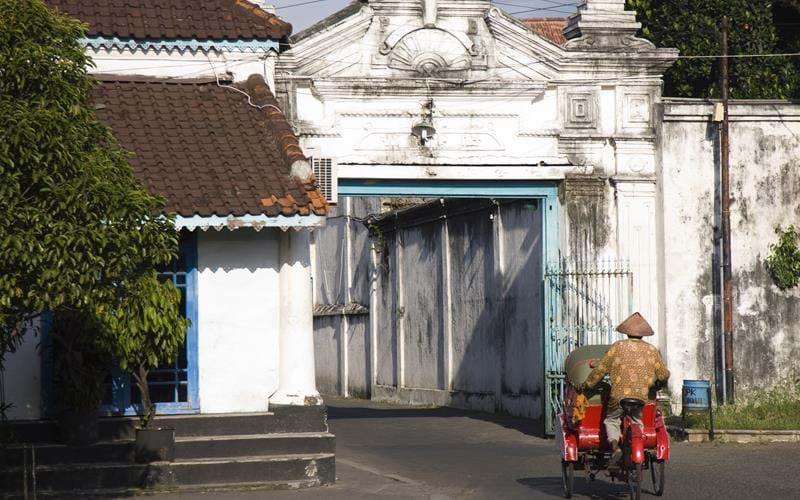 The north-coast city of Semarang is divided between its antique, Dutch-built colonial quarter, and the 8-lane highways, skyscrapers and malls of the modern Simpang Lima district. Java's second royal capital, Surakarta – aka 'Solo' – is an altogether more traditional place – an important hub of Javanese culture, music (particularly gamelan) and courtly dance is still widely studied and performed here. The great local speciality, however, is batik. Some of the finest textiles in all Indonesia originate in the city, and you can admire superb antique pieces in the famous Danar Hadi museum.
Day 11
Lombok
Mop up Solo's remaining sights in the morning, then transfer to the airport to catch your flight to Lombok, where you'll stay for five nights.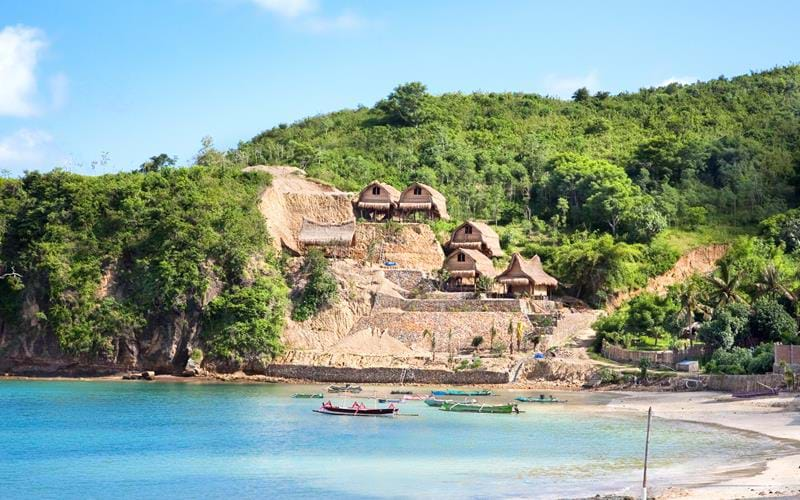 Often dubbed "a rough diamond" because of its undiscovered feel, breezy Lombok is the perfect location for a romantic beach holiday. Some of the most striking stretches of powder soft sand and turquoise water in the region fringe a cluster of three tiny islands off its northwest coast, collectively known as 'the Gilis'. Because it boasts the broadest choice of quality hotels, restaurants and dive shops, we tend to recommend Gili Trawangan, the member of the trio furthest from the mainland, but for greater tranquillity, you could opt for quieter Gili Air.
Day 12
Lombok
Spend the day relaxing on one of Lombok's heavenly beaches, or just gazing at the view from the verandah of your own private, Indonesian-style chalet. The seas around Lombok are blissfully warm and sunsets famously spectacular.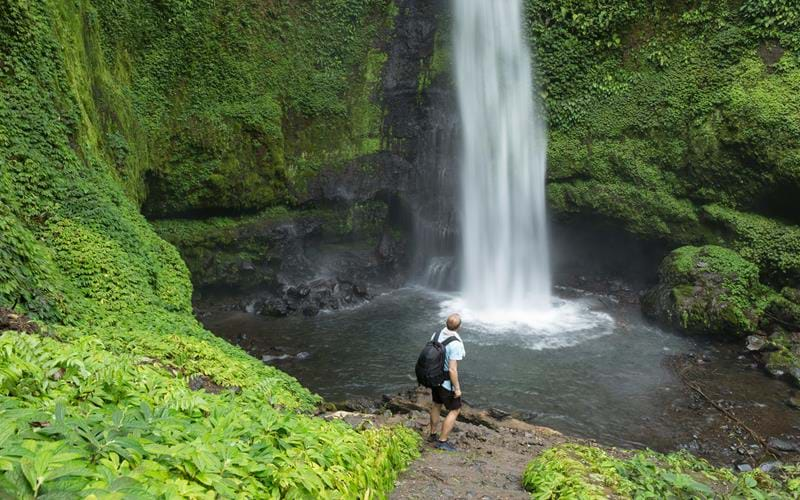 There's a wide choice of activities away from the beach too, ranging from waterfall treks to visits to remote coves and traditional Sasak villages and markets.
Day 13
Lombok
Another day enjoying the pleasures of Lombok's turquoise sea and white sand.
Day 14
Lombok
Your penultimate day on the island. Consider venturing away from your resort to visit other beaches and stunning viewpoints around the island.
Day 15
Lombok
Final day at leisure in Lombok.
Day 16
Bali
Fly to Bali for a three-night stay.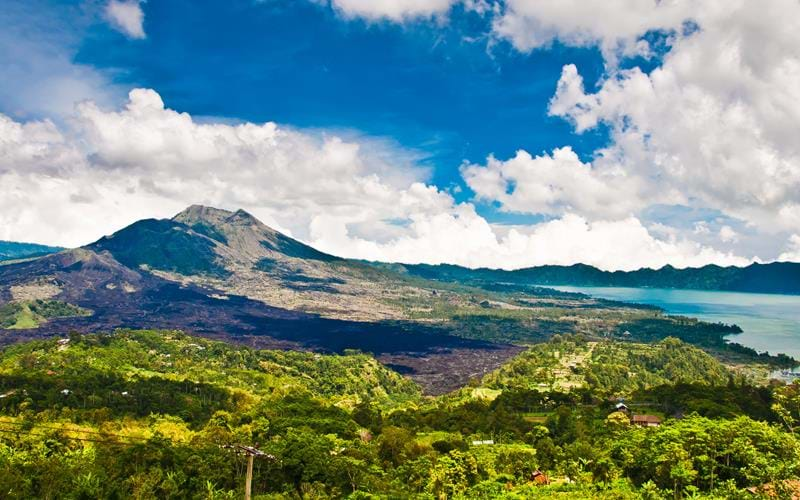 Its mix of spellbinding volcanic scenery, glorious beaches, pounding surf, lush tropical hinterland and a vibrant local culture rooted in an archaic form of Hinduism have long made Bali the most popular destination in the Sunda Islands. Although the resorts of the south coast, in particular, can get very busy, further north and east, a handful of relatively peaceful fishing villages offer greater tranquillity, serving as ideal bases for explorations of the island's scenic and cultural riches.
Day 17
Bali
Lazing and sightseeing in Bali.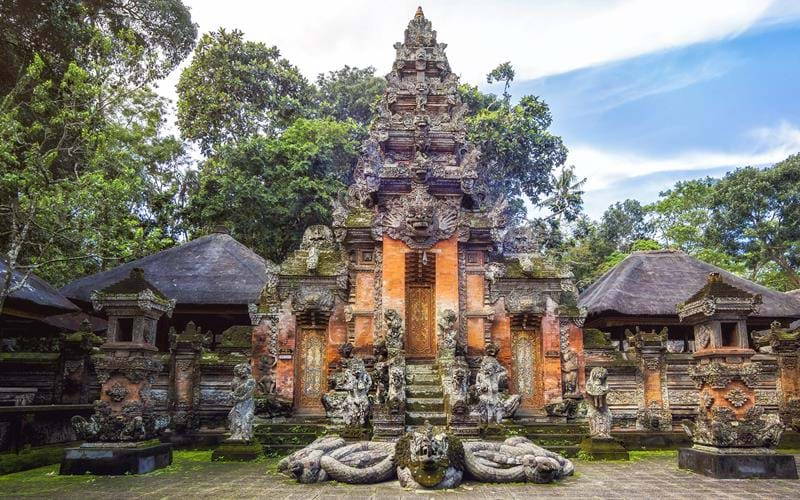 Sightseeing options depend on your choice of resort, but might include the sea pagoda of Tana Lot or Besakih Temple, at the foot of Gunung Agung. Do the trip in clear weather, when the mountain's dramatic form is revealed in all its unearthly splendour, and the experience is guaranteed to be a magical one. Crowds of worshippers laden with floral offerings file around the site's 20 different temples and innumerable subsidiary shrines, spread over a 3-km area and interconnected by ascending terraces, colonnaded walkways, long, steep flights of steps and ceremonial gateways.
Day 18
Bali
The final day of your honeymoon. Spend it somewhere really special.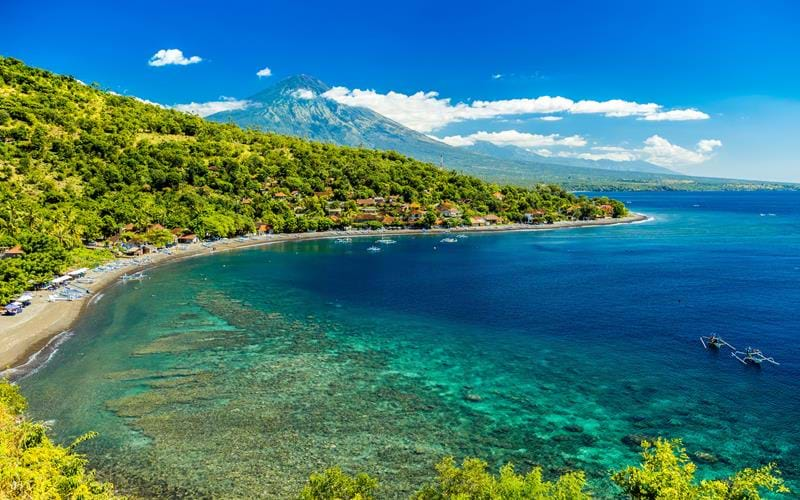 Bali abounds in peaceful beaches. No matter which corner of the island you're staying in, you'll be able to escape to a secluded cove where you can expect only to have each other and the waves for company. Ask your TransIndus consultant for their hot tips.
Day 19
Bali, Singapore
Time to say goodbye to beautiful Bali as you head to the airport to catch your flight back to the UK, via Singapore.
Day 20
Singapore, UK
Arrive back in the UK.
Tailor-made Tour

20 days from £4200 per person
What's included
✓   International flights from London
✓   17 nights accommodation
✓   All internal transportation and transfers
✓   English-speaking guides
✓   Breakfast daily
✓   Entrance fees to sites and monuments listed in tour itinerary
Places and Experiences in this tour
What Our Clients Say About Us
Plan your 2021 Adventure
With the world beginning to open up again, now is the time to begin planning your 2021 holiday to Asia. Our Travel Specialists are ready to take your call and discuss the adventure you have spent 2020 dreaming of.
Or call us on 020 8566 3739
TransIndus Brochures 2020
Join our mailing list