Tailor-made Tour

17 days from £3980 per person
Places Visited:
Medan, Tangkahan, Gunung Leuser National Park, Bukit Lawang, Pulau Samosir, Lake Toba, Yogyakarta, Surabaya, Wonotoro, Ijen Plateau, Bali
Experience the highlights of Indonesia's three most popular islands, from ancient Buddhist Borobudur to the Sumatran rainforest and Bali's heavenly coastline, on this 17-day trip. It starts in the largest area of surviving jungle wilderness in Southeast Asia – Gunung Leuser National Park – where you can hope to site the Sumatran Tiger, Sumatran Rhino, Tangakan elephant and of course Orangutan in their native habitat before heading for the volcanic Lake Toba and its fascinating ethnic minority, the Toba Batak. From there, the route delves into the cultural heartland of Java at Borobudur and Prambanan – two of Asia's most evocative historic monuments – before heading into volcano country on the eastern side of the island. A spell on the beach in Bali rounds the trip off on a suitably dreamy note.
Holiday Types
Cultural Holidays Wildlife Holidays River Cruising Holidays Family Holidays Honeymoons Beach Holidays Adventure Holidays
Suggested itinerary
Day 1
UK
Fly overnight to Medan's Kuala Namu airport in Sumatra, via Kuala Lumpur or Singapore.
Day 2
Medan
On arrival in Medan, Indonesia's fourth largest city, you'll be met by your TransIndus guide and escorted to your hotel for a one-night stay. Spend the rest of the day at rest to recove from your journey or, maybe ventur out after supper to sample the town and enjoy dessert at the famous Tip Top restaurant.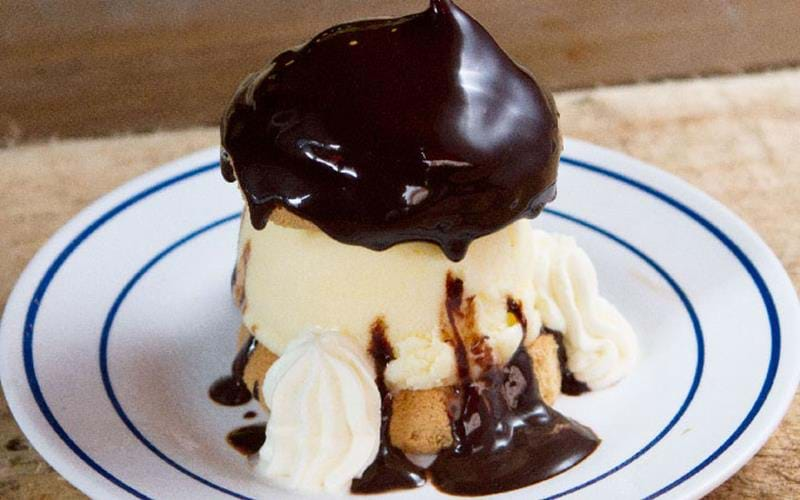 A Medan institution since the 1920s, Tip Top recalls the heyday of the Dutch colonial period! Today no visit to the city is complete without sampling its legendary 'Moorkop ice cream', served with 'bitter ballen' and chocolate sauce!
Accommodation Options
Day 3
Gunung Leuser National Park
Drive to Tangkahan in the Gunung Leuser National Park for a one-night stay, spending the afternoon and early evening on a safari in the reserve.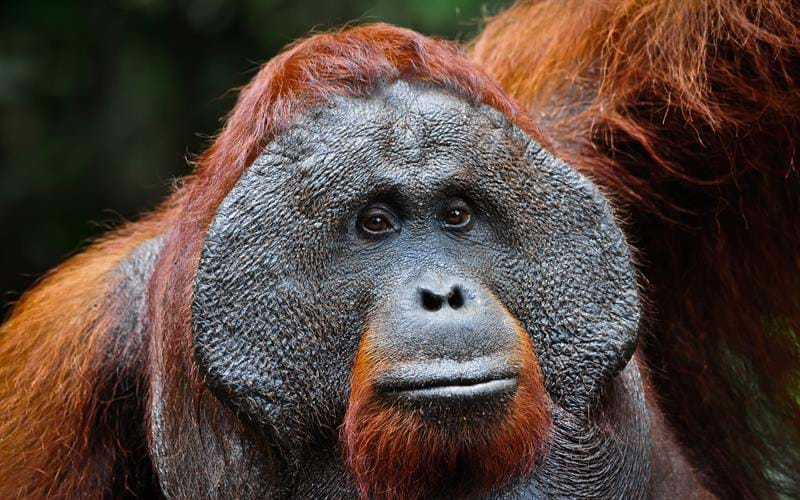 Stronghold of the critically endangered Sumatran tiger, Sumatran rhinoceros, Asian elephant and orangutan, Gunung Leuser National Park protects an area of prime wilderness in the north of the island. Our preferred base for visits is the remote settlement of Tangkahan, where the ground-breaking Conservation Response Unit (CRU) has set up a camp to promote sustainable tourism and protect the region, using domesticated Sumatran elephants on patrols. You'll arrive in time for an ellie trek and tubing cruise on the river.
Accommodation Options
Day 4
Bukit Lawang
Drive to the village of Bukit Lawang to see orangutans.
Today you'll be taken on a guided walk to see wild and semi-wild orangutans in the forest around your camp. Although the Swiss-run rescue and rehab centre that began the excellent conservation work here is now closed the great work they established ensures sightings are virtually guaranteed thanks to the presence of a feeding platform where fruit is left every day to help released apes. You may also see white and black gibbons, Thomas leaf monkeys and macaques as well as numerous reptiles and birds, including hornbills. Tigers and rhinos have also been spotted in this area, although encounters are extremely rare. Accommodation is in a basic, but clean and atmospheric forest lodge.
Accommodation Options
Day 5
Pulau Samosir, Lake Toba
Drive to Pulau Samosir for a two-night stay on the shores of beautiful Lake Toba – one of Southeast Asia's most chimeric destinations. En route, you'll pause at Brastagi village see a colourful flower and fruit market and traditional longhouses.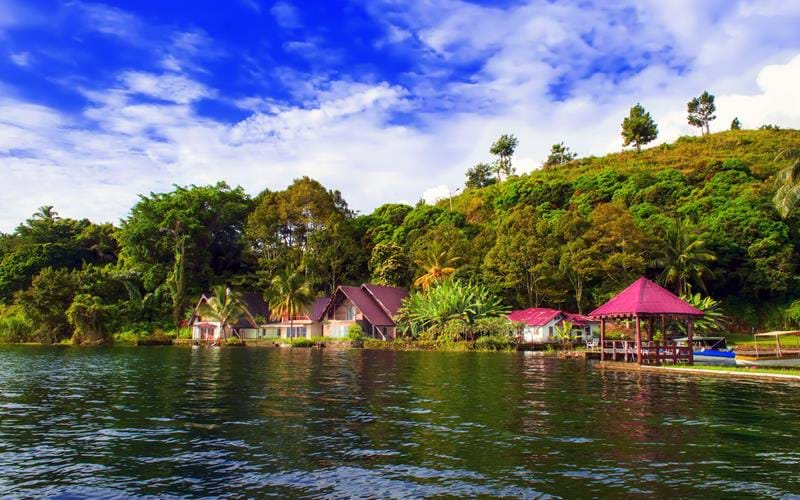 Connected to the shore via a narrow isthmus of land, the presque-île in the centre of volcanic Lake Toba, Samosir, is the homeland of the Toba Batak – a community of Christian-ized indigenous people. Dotted along the island's tropical shoreline are a string of delightful little resorts, most of them approached by ferry, that make ideal bases for leisurely loops by cycle or on foot through the forested hinterland.
Accommodation Options
Day 6
Pulau Samosir, Lake Toba
Spend today hiking to hidden white-sand beaches and wonderful wild-swimming spots, or simply relax and enjoy the sublime scenery and exotic local architecture.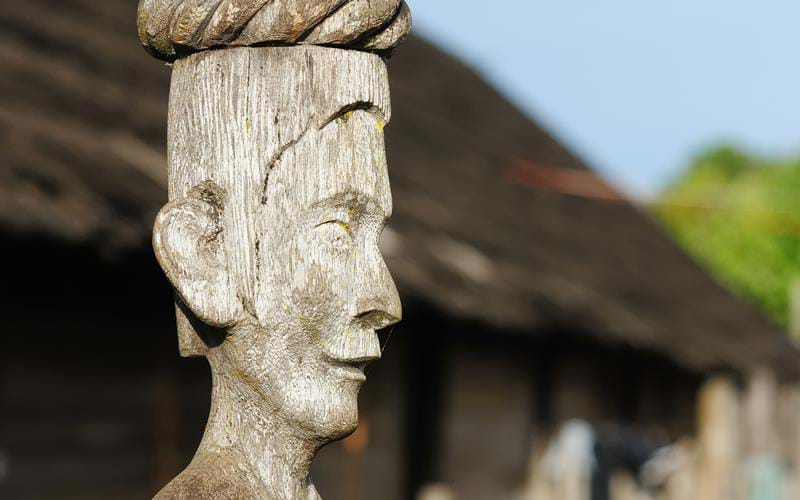 While the Christian missionaries who converted the Toba Batak a century ago erased many local traditions (including head hunting!), lots of houses retain antique-style upswept eaves and handsomely sculpted gables. Wood carving remains a local speciality – staffs depicting the faces of ancestral spirits are a staple of village handicraft shops – as does stone sculpture, music, dance and weaving.
Accommodation Options
Day 7
Yogyakarta
Drive back to Medan to connect with an onward flight to Yogyakarta on the island of Java, for a three-night stay.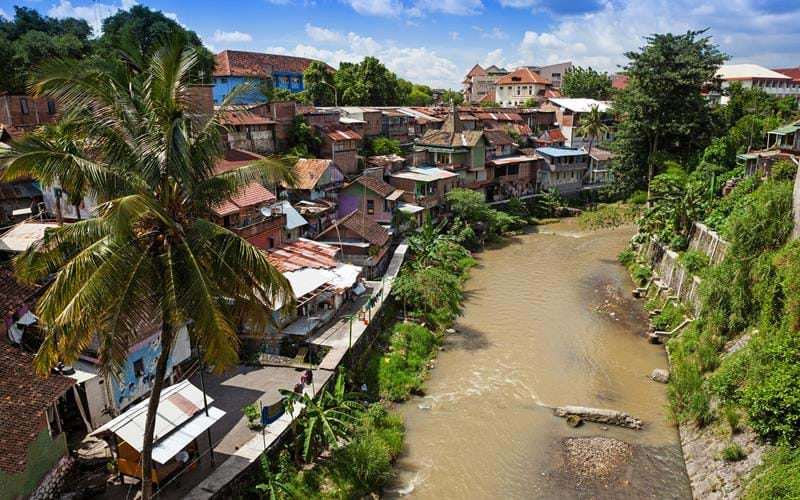 Yogyakarta is Java's culture capital, and the place to experience traditional gamelan, shadow puppetry, classical and contemporary Javanese dance and ritual theatre – all of which you will have the chance to see between trips to the ancient wonders in the countryside around the city.
Accommodation Options
Day 8
Yogyakarta
Spend today touring Yogya's main sights, including the Royal Palace (in the Kraton, or 'walled city'), proceeding later to Borobudur to experience the magnificent Buddhist ruin at sunset time.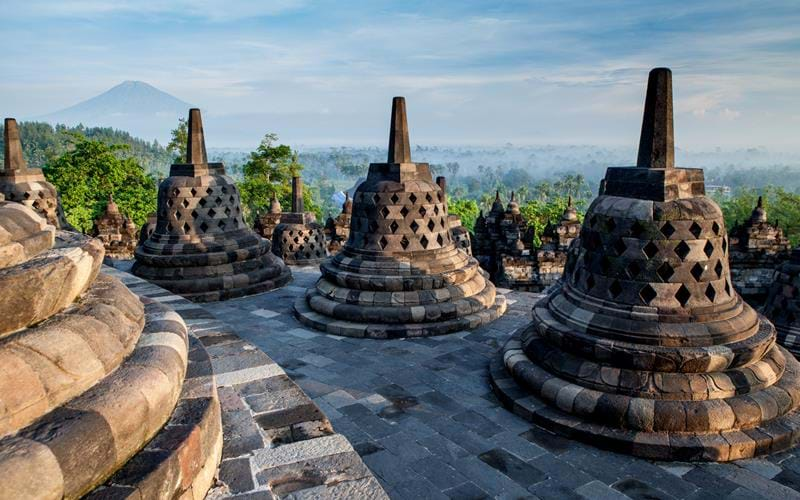 Borobudur encapsulates everything that's most exotic about Java. At sunset you can watch the warm evening light illuminating the faces of 1200-year old stone Buddhas, which gaze over a plateau of lush rice fields and palm groves to the plume of smoke rising from the summit of Gunung Merapi. Ash from the volcanoes on the western horizon buried the mighty stupa until the early 19th century, when British and Dutch officials re-discovered the site.
Accommodation Options
Day 9
Yogyakarta
Visit the ancient Hindu temple of Prambanan in the morning. Spend the afternoon exploring the heritage sights of Yogyakarta in an old-style becak (rickshaw).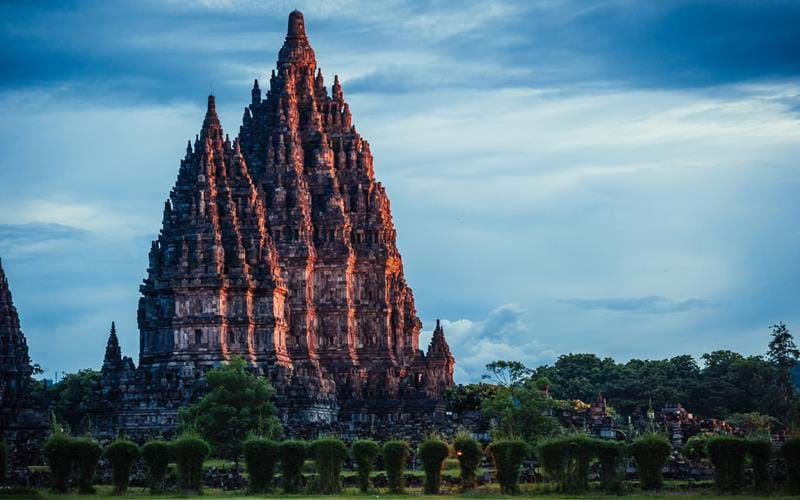 Dedicated to the Hindu god Shiva, the UNESCO-listed Prambanan complex centres on an elaborately carved, 47-metre-tall sanctuary tower, surrounded by over 200 subsidiary shrines, all of them richly decorated. The spectacle of this extraordinary behemoth soaring above the palm canopy, swathed in smoke from village fires, ranks among the most memorable Southeast Asia has to offer.
Back in Yogya, don't miss the beautiful Water Palace and Sonobudoyo Museum, where the highlight is a collection of 1,200 wavey-bladed kris daggers.
Accommodation Options
Day 10
Surabaya
Travel by train today to Surabaya for an overnight stay.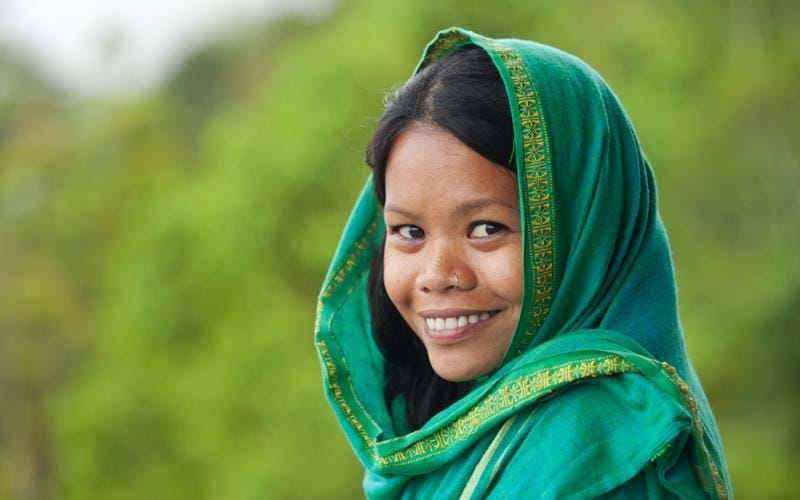 In the company of your guide, visit the warrenous Arab Quarter, or kampong Arab, around the city's oldest and most revered mosque, the Mesjid Ampel, stopping for a spiced coffee and samosa in a local café before heading into the Pabean Market district – a photographer's dream. Time permitting, you could then venture uptown to the atmospheric Kalimas Harbour, a port filled with old-style, blue-and-white, wood-built schooners, or pinisi, loading and un-loading cargoes of produce.
Accommodation Options
Day 11
Wonotoro
Drive to Gunung Bromo today to climb the great crater, spending the night at Wonotoro.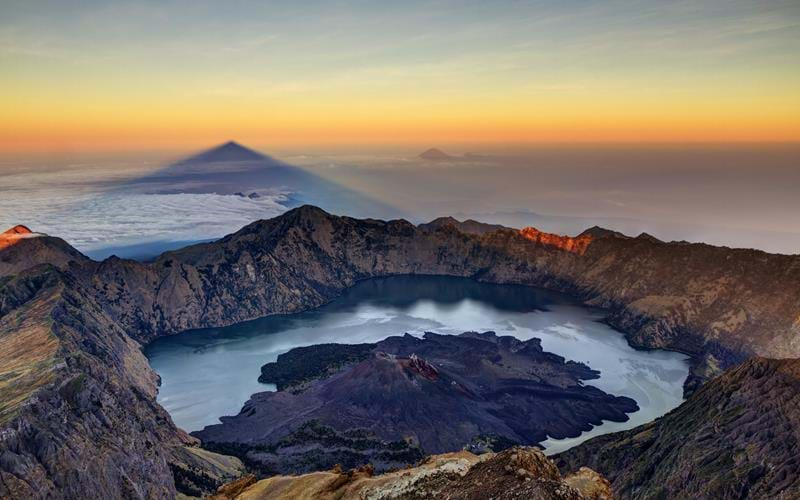 Peaking at 2,392m (7,848ft), Gunung Bromo in eastern Java may not be Indonesia's highest volcano, but it's one of the most conveniently accessible, with a road running all the way up to the lip of the caldera's encircling cliff, from where the views are magnificent. Bromo is actually one of three volcanoes cradled in a massive 10-kilometre crater that's carpeted in a covering of grey-brown sand and ash. Rising in the background, a plume of smoke and steam billows from the perfectly symmetrical snout of Gunung Semeru, Java's loftiest peak (3,676m / 12,000ft).
Accommodation Options
Day 12
Ijen Plateau
Drive to Probolinggo to start a scenic train journey to Banyuwangi, from where you'll proceed to the Ijen Plateau for a one-night stay.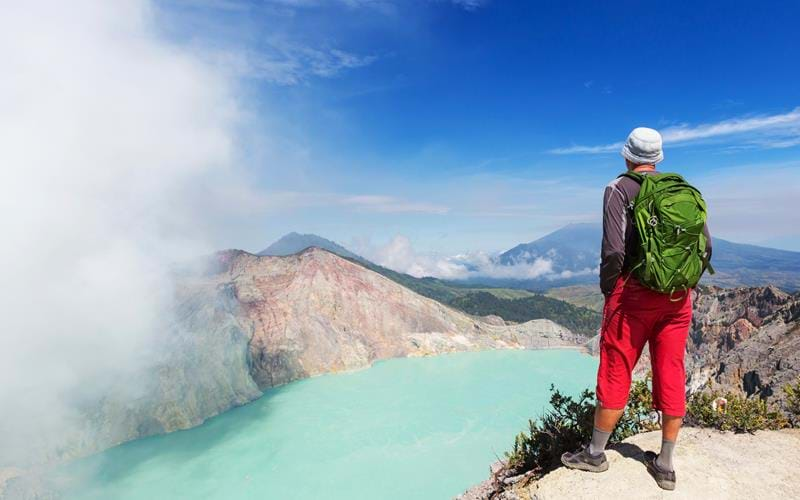 The beautiful Ijen Plateau is studded with dramatic volcanoes. The one that's most interesting to ascend on foot is Gunung Ijen (1,994m), whose summit crater cradles a steaming blue-green lake, surrounded by slopes of yellow-ochre. The path up to it, which takes an hour-and-a-half to ascend, is trodden at dawn each day by teams of sulphur miners from the local villages. Having hacked lumps of mineral-rich rock from the crater floor, the men return carrying 50–70kg loads on their backs – an extraordinary feat of courage and endurance which you can observe from the safety of the crater rim.
Accommodation Options
Day 13
Bali
Rise early for the 90-minute ascent of Gunung Ijen to see the sulphur miners at work, then drive on to Ketapang to catch the ferry to Bali, where you'll spend three nights in a luxury beach resort.
Day 14
Bali
Spend the day relaxing on one of south Bali's heavenly beaches. Your TransIndus consultant will help you choose the one that best meets your needs.
Day 15
Bali
Another day enjoying the pleasures of Bali's warm sea, sand and surf.
Day 16
Kuala Lumpur
Fly from Bali to Kuala Lumpur, then on to the UK.
Day 17
Kuala Lumpur, UK
Arrive back in the UK.
Tailor-made Tour

17 days from £3980 per person
What's included

✓   International flights from London
✓   14 nights accommodation
✓   All internal transportation and transfers
✓   English-speaking guides
✓   Breakfast daily
✓   Entrance fees to sites and monuments listed in tour itinerary
Places and Experiences in this tour
Plan your Next Adventure
With the world now largely open again, now is the time to begin planning your next adventures in Asia. Our Travel Specialists are ready to take your call and discuss the adventure you have spent the last 3 years dreaming of.
Or call us on 0208 566 3739
TransIndus Brochures 2023
Join our mailing list