India 13.02.2017 TransIndus
Imagine waking to the sound of birdsong, a shaft of angled sunlight scything through a gap in your curtains, without a single car horn and diesel engine to disturb the stillness outside. On the veranda of your colonial-era bungalow, your breakfast includes a pot of the most fragrant tea imaginable, which you'll savour over a view of verdant terraces falling away to a valley draped in shreds of mist. The air is cool but the sunshine warm and sky deep blue.
This not a scene you'd expect to wake up on many trips to India – unless, that is, you're high up in the tea belt, staying on a plantation in the Nilgiris or foothills of the Himalayas. As the Indian cities have grown more hectic, increasing numbers of tea and coffee estates have converted old planters' bungalows into guest accommodation, allowing visitors to experience the unique ambience of the hills, where the overall atmosphere could not be more different from life on the plains.
Offering oodles of peace and quiet, and access to some of the most beautiful, unspoilt upland scenery in Asia, a plantation stay is the perfect antidote to the frenzy of modern Asian cities, and makes an ideal way to break a tour mid-way through, or round off your holiday with a blissfully relaxing interlude before embarking on the journey home. Roughly speaking, they're to be found in the Himalayan foothills of the northwest, around Shimla, in Darjeeling and Assam in the northeast, and the Nilgiri mountains of the far south on the Kerala–Tamil Nadu border, and the Coorg region of Karnataka.
Here's a roundup of our favourite plantation stays in India.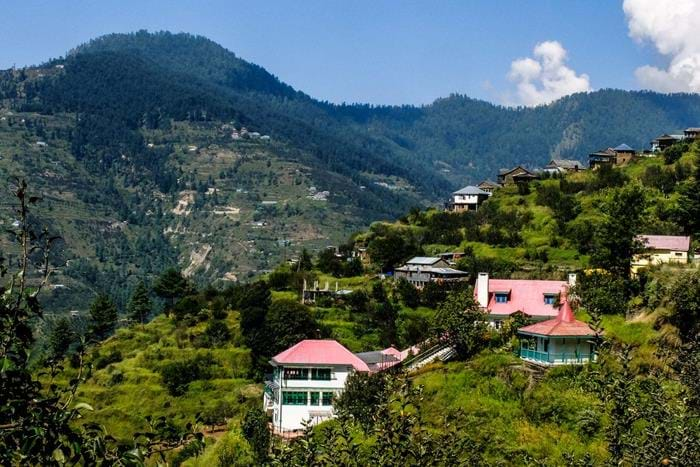 Himalayan Orchard, Shimla
Strictly speaking, this isn't actually a plantation stay, as the principal crop grown on the property is fruit (apples, peaches, pears, plums and cherries). It is, however, one of the most idyllic retreats imaginable. Buried deep in the Himalayan foothills two-and-a-half hours' drive out of Shimla, the farm rests at 2,000m on the flank of a terraced valley, with orchards below and deodar cedar forests stretching above to rocky summits.
Views in the area extend to the snow peaks of the Tibetan border. Rich in flora and fauna, it's one of the few corners of India that would have been recognisable to the American missionaries who first introduced apples to the region in the early 20th century.
Perfect for: keen walkers, birders and anyone who would like to experience life in a traditional hill community.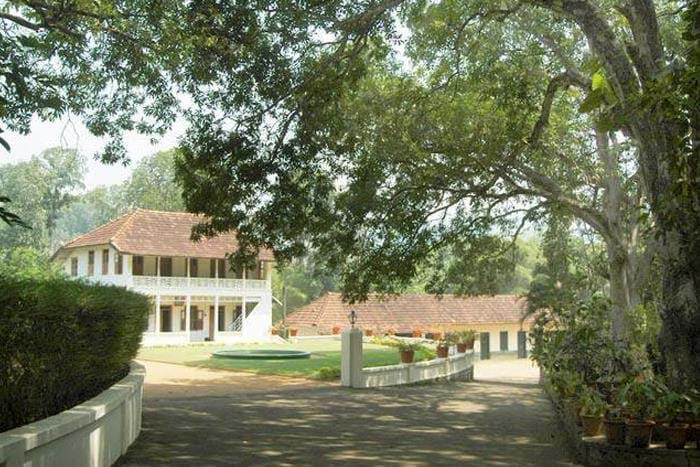 Kalaketty Homestay, Kerala
Shaded by mahogany and teak trees, Kalaketty is a Syrian-Christian home on a large estate in the Keralan hills where rubber is grown alongside cocoa, bananas and pineapples, as well as spices such as pepper and nutmeg. Accommodation is offered in a spacious guest wing featuring traditional polished oxide floors, white, lime-plastered walls and lovely veranda from which you can enjoy views of the surrounding forest and rice paddy.
Ancestral portraits hang on the walls – this is somewhere with a strong family feel where visitors are treated with great warmth by hosts Kurian and Anjua. The traditional cuisine is a particular highlight of a stay here.
Perfect for: a taste of old-world hospitality, Keralan cuisine and Syrian-Christian culture on an old-style estate.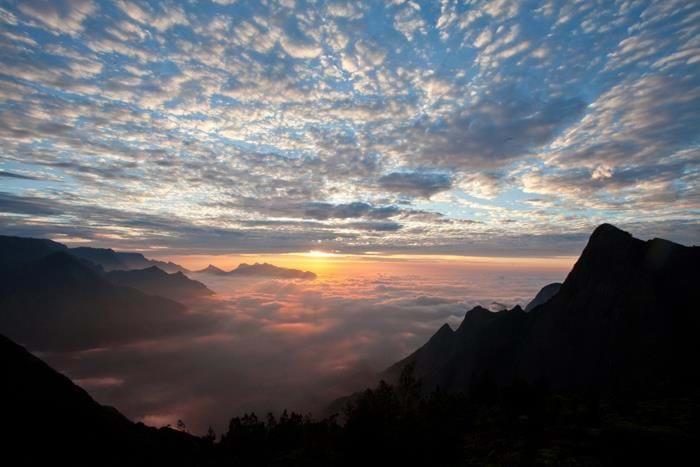 Kolukkumalai Estate, Kerala
Kolukkumalai, on Tamil Nadu–Kerala border, is the highest working tea plantation in the world, and the last one to have been established by the British in India. It retains an old, corrugated-iron roofed factory that still uses its original (Scottish-made) machinery – a wonderfully Heath Robinson-esque array of whirring belts and wheels.
The estate's set amid truly breath-taking scenery, at the head of a deep valley ringed by grey, rocky peaks. A block of former 'pluckers' lines' ('tea pickers quarters') has been converted into comfortable guest accommodation here, providing a perfect base for walks – you're most of the way up the mountain already and within only an hour's hike of the tops – though it's an equally delightful place to lounge about, soaking up the sublime views and deliciously cool air.
TransIndus clients rave about the sunrise over cloud inversions in the valley, and copious Keralan meals that greet you at the end of your day's adventures.
Perfect for: mountain lovers, and anyone who relishes spectacular scenery and wilderness. Magnificent landscape on a scale not usually accessible to non-trekkers.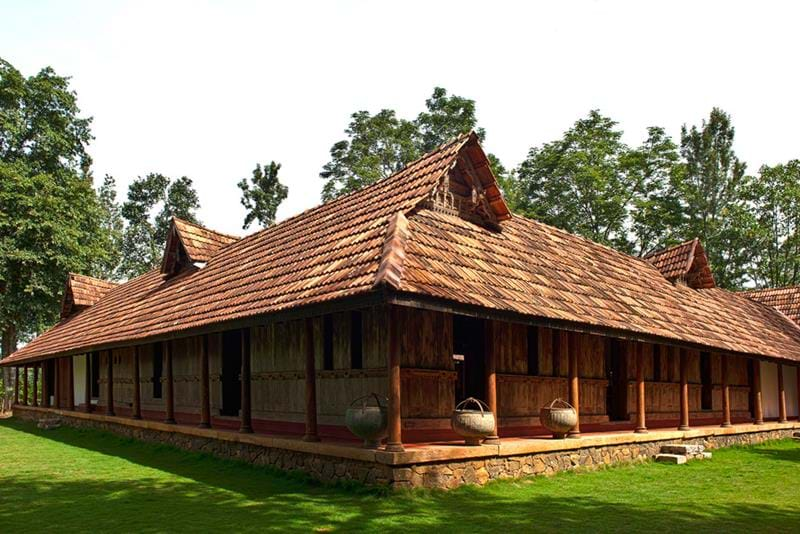 Rajakkad Estate, Tamil Nadu
High in the Palani Hills, a couple of hours' drive out of Madurai in India's far south, this 18th-century building once belonged to the Maharaja of Travancore but is now the treasured possession of a retired English chocolatier named Jeremy Fry, who bought it, broke it into 20,000 pieces and moved it to a farm in the uplands of Tamil Nadu.
Vintage and contemporary art adorn the interiors of its seven stylish guest rooms, designed by a French textile artist based in Pondicherry. The result is nothing short of exquisite – an ideal place to relax in a climate that's a relief after the sweltering heat of the Tamil plains. Hikes around the estate fill the days, culminating with a picnic at a local waterfall. Cookery classes are an optional extra should you wish and excuse to linger.
Perfect for: travellers in search of a special hideaway; enthusiasts of stylish tropical interiors and traditional architecture.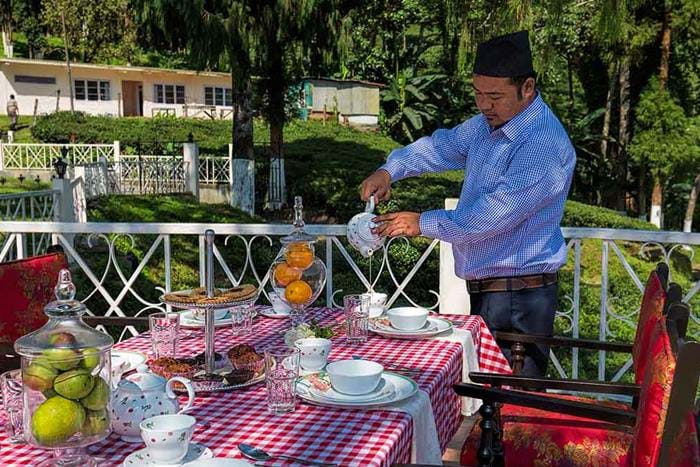 Ging Tea House, Darjeeling
Describing itself as a 'heritage plantation retreat', Ging nestles at 3,000m above sea level, half an hour's drive out of Darjeeling town amid a landscape of bucolic splendour. Relax on the lawn, enjoying the estate's own brew, as the shadows lengthen on the surrounding foothills.
Set in a handsomely restored manager's bungalow, the rooms have old-style English canopy beds, open fires and huge bathrooms. You won't want to leave, and shouldn't before you have a chance to savour sunrise from the top of Tiger Hill, from where the majesty of Kanchenjunga (the world's second highest mountain) is revealed in all its glory. Staying here feels like travelling back in time to a bygone era when life was regimented by the ding of the dinner bell, and the British Raj reigned supreme.
Perfect for: anyone seeking a taste of what the Indian hills might have felt like a century ago.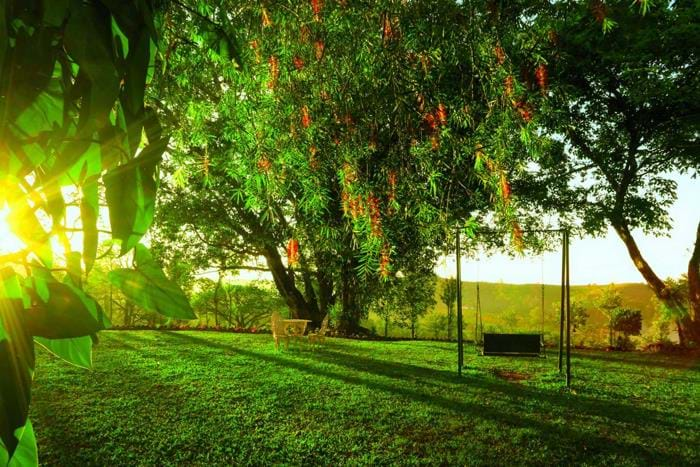 Parisons Estate, Kerala
Originally built in 1911, the bungalows on this estate in the Wayanad region of northern Kerala have acquired a sumptuous five-star makeover. This is somewhere you most definitely dress for dinner, where every blade of grass is in its place and not a speck of dust mars the paintwork. Every effort has been made to keep the interiors 'in period', with oak floors, rose-wood four-posters and retro furniture recreating the pre-war feel to great effect. Plantation walks and tea factory tours are included, and there's a good sized pool to make use of too.
Perfect for: travellers who appreciate classic luxury in idyllic settings; Raj-ophiles; and fans of the Channel 4 series, Indian Summers.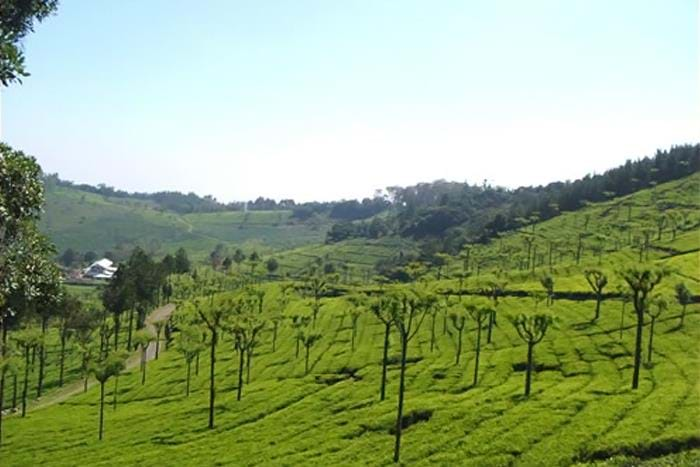 Aakriti Homestay, Tamil Nadu
This is a less formal option than most – more of a homestay in the hills than a plantation hotel, run by a welcoming couple, Ravi and Rajat, who love to share their knowledge of the local area with nature walks and cookery courses.
A great cultural experience here is the chance to watch local tribal people 'honey hunting' in the forest – a dying tradition in the Nilgiri Hills. Accommodation is provided in spacious cottages with views through the trees to the valley. Stimulating conversation, superb food and inspirational views are guaranteed.
Perfect for: sociable bird watchers; anyone interested in traditional forest communities.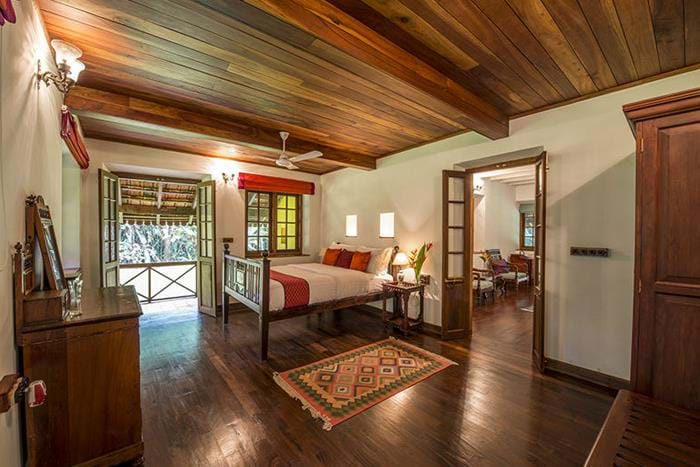 Pepper Trail, Kerala
On the Mangalam Carp Estate near Sulthan Battery in the Wayanad region of Kerala, Pepper Trail is the hub of a 200-acre coffee and spice plantation, swathed in mist and tropical foliage. You can stay in an elegant, 140-year-old bungalow, furnished with antiques and family heirlooms, or bed down 40ft off the ground inside a tree house accessed via a high jungle walkway. Whichever you opt for, five-star luxury and impeccable service come as standard – along with some of the finest Keralan cuisine you'll ever eat.
Perfect for: clients who appreciate high standards of service and design, and wish to experience life on a proper Keralan coffee plantation.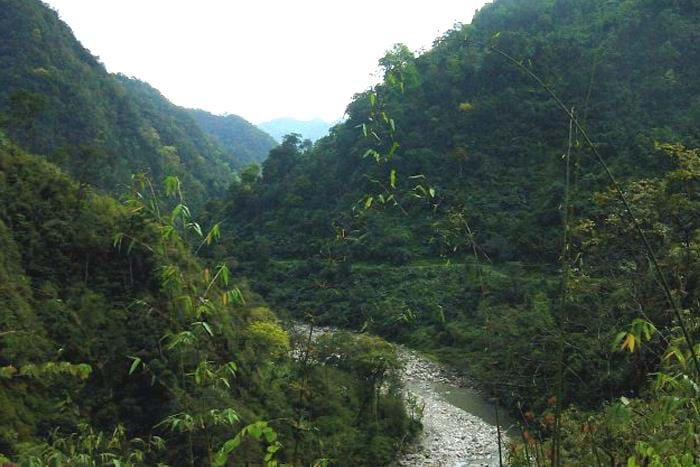 Wild Mahseer, Assam
Despite being the source of some of the world's finest tea, Assam remains a relative backwater, and a trip to Wild Mahseer definitely feels like an off-track adventure. Not that you'll have to sacrifice your creature comforts. Fronted by neatly trimmed lawns and mature trees, the four bungalows have all been sensitively renovated and offer superlative levels of comfort.
After a tour of the estate and tea tasting session, settle into one of the cane chairs on the veranda for a G&T before supper. Meals are served in high style, by white-gloved bearers to a backdrop of framed memorabilia. Trips to nearby Kaziranga National Park to spot tigers and one-horned rhinos on elephant back are an optional extra.
Perfect for: wildlife enthusiasts; adventurous travellers looking for comfort and old-world style in an off-track location.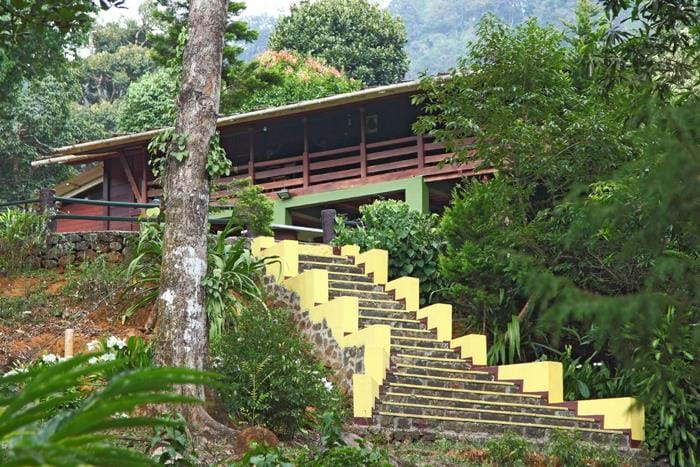 Periyar Forest Bungalow, Kerala
One for wildlife lovers, this: the Periyar National Park in the mountains of Kerala ranks among India's most easily accessible nature reserves, and as a consequence suffers heavy crowds, especially over holiday periods and on weekends – unless, that is, you're lucky enough to stay in this wonderful bungalow.
Deep inside the reserve on a working cardamom estate, well beyond the range of the day-trippers, the 1930s, British-built building is surrounded by pristine jungle and located next to a stream where elephants come routinely to drink and bathe. Safaris on foot and by Jeep will yield sightings of giant Malabar squirrels, sambar deer and primeval looking Indian bison.
For bird watching you won't have to venture further than the veranda. The ambience here is exclusive and unique. If you've come to the region to spot wildlife there's no better base from which to experience Periyar.
Perfect for: jungle lovers, wildlife aficionados; anyone looking for a special experience of pristine tropical forest and its fauna.
If you would like to include a stay at one of India's delightful plantation estates, contact our specialists to start planning your holiday.