India 16.11.2015 Transindus
India is colourful and full of life at any time of the year, but things go to another level when a festival is in full swing. The country's events calendar is one that is characterised by a huge variety of religions, traditions and themes, making travelling to India to coincide with a festival a great idea. The only question is, which one to choose?

Holi
Holi is among the most colourful and exciting of the Indian festivals and will be held on March 23rd 2016. The date for the event changes each year based on the lunar calendar, but always occurs during the full moon in February or March. Its origins are based in welcoming the coming of spring in the Hindu tradition and while it maintains a religious significance for many, the emphasis is also on fun.
It is thought that the practice of throwing coloured powder and water over passersby comes from Krishna, who was said to be mischievous as a child and launched coloured water at the milkmaids. Other traditions surrounding Holi include lighting bonfires to signify the story of Holika and Prahlad. The former was said to be immune to fire and invited her nephew Prahlad to sit on her lap in the flames. Because she was using her powers for evil, legend has it that Holika was destroyed and Prahlad survived.
The most fervent Holi celebrations are held in northern India, with the likes of Mathura and Vrindavan being great places to celebrate, as they are the birthplace and childhood home of Krishna respectively.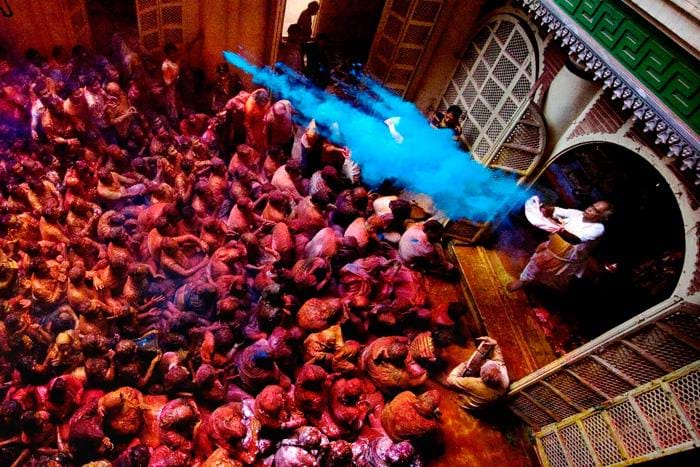 Kerala temple festivals 
The Indian state of Kerala is famous for its thousands of temples and each year between February and May they are celebrated with their own festivals. In the Hindu religion, elephants play an important role and devotees often donate these majestic beasts to their temples as a form of worship. During festivals, these elephants are highly decorated and paraded through the streets, forming the central part of the festivities.
Each one of Kerala's temple festivals is different, as each establishment has its own legends and myths. At the centre is the temple god, who is thought to emerge from inside just once a year. It is then that the annual rites and ceremonies are held, with many of the individual celebrations lasting up to ten days. It can therefore feel like something of a party for the entire season from February to May as a different temple holds its festival every week.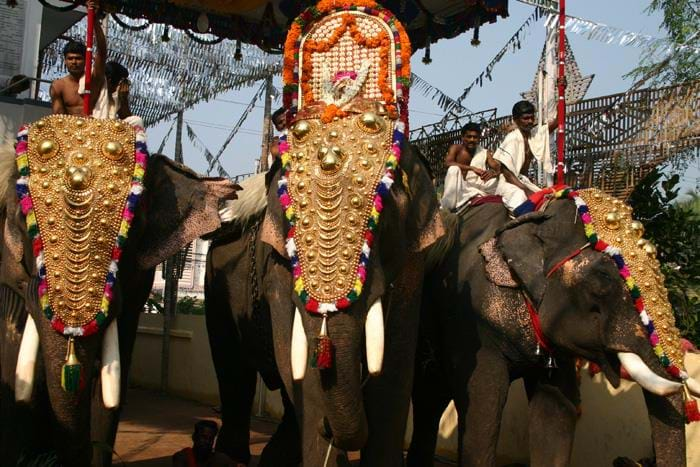 Ganesh Chaturthi
Due to the cycle of the moon, this elaborate festival to celebrate the elephant-headed god Ganesh will be held on September 5th 2016. This is quite late for Ganesh Chaturthi, which often occurs during August. Preparations for the 10-day event start well in advance, as images of Ganesh are made by local communities across five states throughout the year. When the festival finally arrives, these are paraded through the streets with the faithful singing and dancing alongside.
The final destination for the Ganesh images is the sea, where they are submerged to eliminate obstacles. Before this happens, make sure you have been to see them on display, as they are incredibly detailed, having been lovingly created. As Ganesh is responsible for safe travels it is a festival that should be close to the hearts of those with wanderlust.
When deciding where to be during Ganesh Chaturthi, consider Mumbai, as some of the largest processions can be found here and there are thousands of images created within the city's boundaries each year.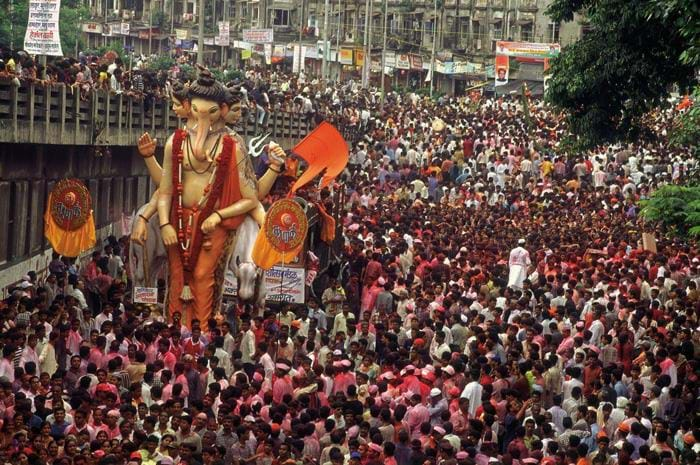 Diwali
Otherwise known as the Festival of Light, Diwali is the largest event of its kind in India and has the simple but wonderful premise of celebrating light over dark and good over evil. In 2016, it will start on October 30th and last for five days, with different rituals and prayers associated with each one. The word Diwali actually translates as row of lighted lamps, which is a sight you can expect to behold as lanterns are lit and fireworks set off to help welcome Lord Rama home from exile.
Diwali centres around the family, so booking accommodation in small family-run guesthouses or homestays can make a visit to India at this time particularly special. While the marking of Diwali is widespread throughout India, some of the liveliest celebrations can be experienced in Delhi, Varanasi and Jaipur.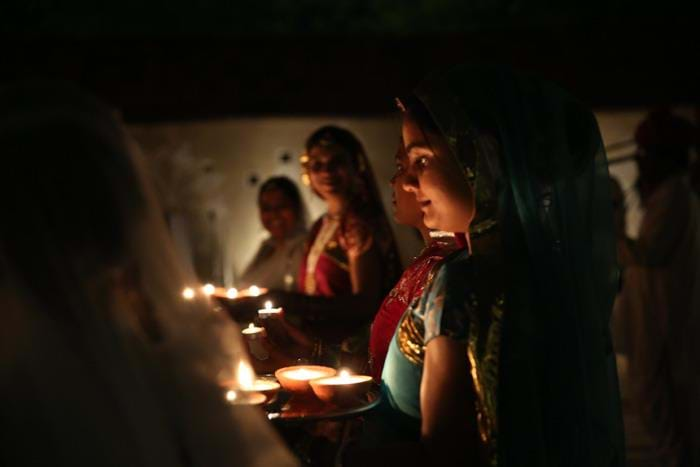 Pushkar Camel Fair
Part livestock fair, part religious festival, the Pushkar Camel Fair is like nothing you have ever experienced before in your life. The population of this sleepy town in Rajasthan swells to something in the region of a quarter of a million people and in 2016 it will be no exception. Head to Pushkar between November 8th and 15th next year to be part of the action. Despite its name, there are large numbers of horses, as well as camels at the event, with traders hoping to make lucrative deals.
These are accompanied by feasting, camel racing, markets and various cultural shows, which turn the fair into a huge extravaganza. Getting to the event before it officially starts can provide an interesting insight into the lives of the traders and it is fun to feel the buzz building. Staying for the entirety of the Pushkar Camel Fair may be a little full on, but including a few days in your itinerary could be fascinating.