India 08.02.2017 David Abram
This month marks the start of India's 'shoulder season' – the period after the Christmas–New Year rush has subsided, when visitor numbers fall and the weather starts to warm up slightly.
There's another good reason to visit India at this time of year. Early spring is when a clutch of compelling cultural festivals take place across the north, ranging from the famous World Sacred Spirit event in Jodhpur to the less well-known celebration of Rajasthani life in Shekhawati.
Sadly, it's too late to catch all of the following for this year, but one or two can still be experienced if you're inspired to arrange a last-minute trip. And, of course, it's not too early to planning next year's India adventure!


Shekhawati Festival, Nawalgarh | 9th–12th February 2017
Four days of vibrant Rajasthani art and culture are about to get underway in Shekhawati, the desert region a day's drive southwest of Delhi. Famous for its elaborately painted courtyard mansions, or havelis, the area ranks among our favourite detours thanks to its wonderful architecture and un-commercialized feel. The market town of Nawalgarh hosts the event, which includes a Rajasthani equivalent of Scotland's highland games, featuring a rowdy version of rounders in lieu of caber tossing! Expect some fabulous traditional dress, dancing and cuisine, and numerous opportunities to purchase beautiful hand-made crafts. Accommodation in the area is plentiful and of great character.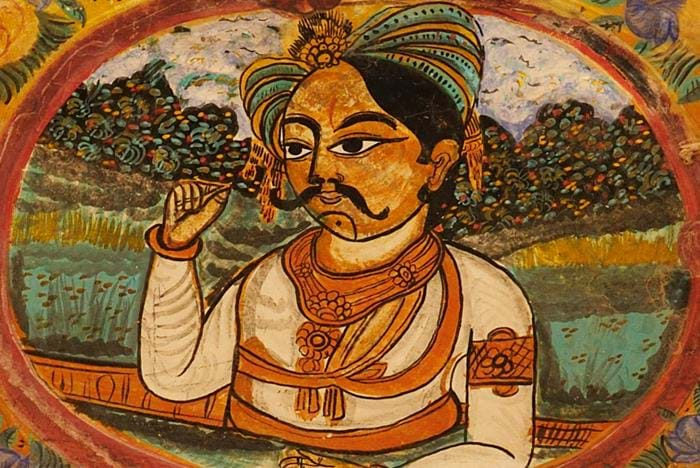 World Sacred Spirit Festival, Nagaur & Jodhpur | 13th–15th & 17th–19th February 2017
Some of the finest musicians and dancers from across the Sufi world descend on Rajasthan in mid-February for this now legendary festival, in which recitals are staged inside the state's two most beautiful sandstone citadels. Imagine listening to a Qawwali troupe on the ramparts of Mehrangarh Fort in Jodhpur, or a Persian santoor player by flickering candle light inside the former walled zenana (women's enclave) of Ahhichatragarh Fort in Nagaur. Heavenly! Both towns offer wonderful places to stay.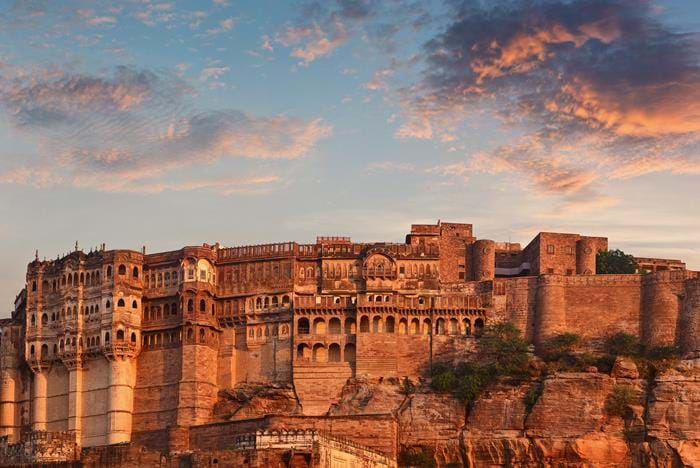 Khajuraho Dance Festival, Khajuraho | 20–26th February 2017
Set against a backdrop of beautifully floodlit medieval temples in Khajuraho, this week-long dance festival is India's most prestigious. It showcases performers from across the country and includes examples of many dance different styles, from classical Bharatiya Natyam, Odissi and Kathak to less well-known folk idioms originating in remote regions of central India. As well as the 10th- and 11th-century architecture and top-drawer musical accompaniment, audiences can expect sumptuous costumes resembling those depicted on the stone friezes in the background. Tickets are free.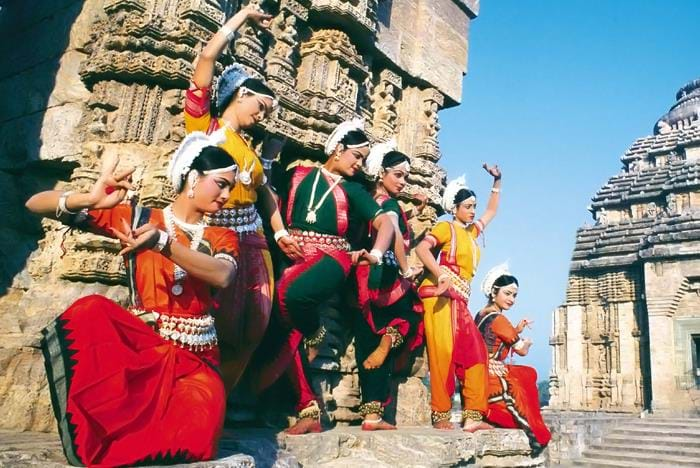 Mahashivratri, Varanasi | 25th February 2017
Varanasi is considered to be one of the principal abodes of Lord Shiva, so it should come as no surprise that the God's main festival is celebrated with particular gusto in the city. Tens of thousands of pilgrims pour in from across India to pray in the temples and ghats lining the Ganges at this time, forming a colourful spectacle, especially at dawn, when the first rays of daylight illuminate the river banks to magical effect. In the evening, rows of young priests swathed in silk swing burning incense braziers in elaborately choreographed routines watched by fervent crowds. Mahashivratri also offers a great opportunity for encountering sadhus: a veritable army of naked, trident-wielding holy men bathe in the Ganges at this time.



Nagaur Fair, Rajashtan | 1–4th February 2017
Pushkar's camel fair may be better known, but the annual livestock market in the desert town of Nagaur, held in February each year, has a much more authentic feel. Thousands of traders from across the Thar region of western Rajasthan come to buy and sell camels, horses and bullocks. To coincide with the event, the local tourist office organises a variety of amusing side-shows, such as moustache competitions for local men, displays of 'horse dancing'  and music recitals. Other attractions include the Mirchi Bazaar (India's largest red chilli market) and stalls selling traditional items made from camel leather and carved wood. Nagaur also boasts an exceptional array of pre-Mughal mosques and tombs, unique in India, as well as the wonderful Ahhichatragarh Fort, home to one of our all-time favourite heritage hotels in India, Ranvas.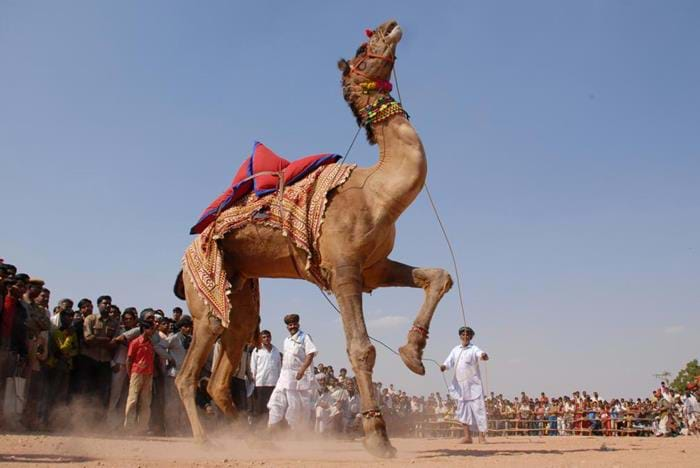 Baneshwar Fair, Rajasthan | Full moon in February
Another of our recommended stopovers in the far south of Rajasthan, near the border with Gujarat, is the town of Dungarpur, where the Udai Bilas Palace offers an elegant, atmospheric place to stay on the banks of a shimmering lake surrounded by pretty temples, shrines and crumbling old havelis. Over the full-moon period of February, the town plays host to the Baneshwar Fair, when Bhil tribal people from across the region don their finest traditional garb and travel to the town to bathe in the confluence of the Mahi and Som Rivers. As well as the religious event there's a lively market that's a great source of authentic souvenirs, while in the evenings, performances of religious music and folk dances are staged.
​​