Japan 07.01.2013 Transindus
One of the highlights of Hokkaido's cultural calendar, the Sapporo Snow Festival is set to make the city of Sapporo sparkle once more in February. An annual event, the festival has grown over the decades to become an attraction of international acclaim.

What is Sapporo Snow Festival? 
Attracting approximately 2 million visitors a year, the Sapporo Snow Festival is a spectacular event that sees select locations in the city adorned with stunning snow and ice sculptures on a truly grand scale. Coming here, you can see everything from vast ships to colossal animals carved from frozen water.
Typically, the festival spans seven days in February. For the duration of the festival, the city is turned into a glittering wonderland - but while being a grand affair today, the event wasn't always so huge.
Indeed, it started as nothing more than a few snow statues built by local students in Odori Park back in 1950. Five years later, the Self-Defence Force pitched in by adding a much larger sculpture - and the event has snowballed (excuse the pun!) since then.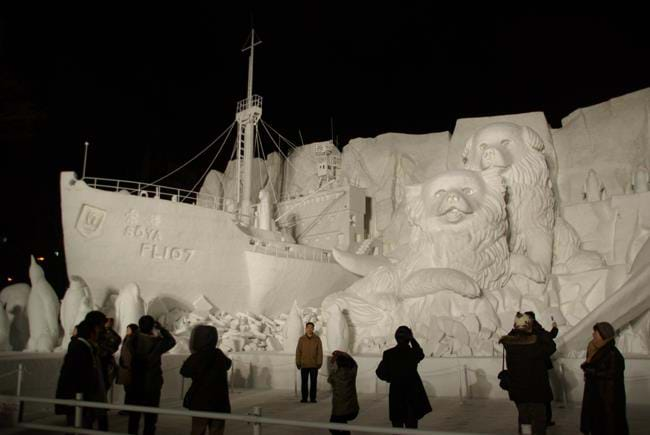 When is it, and what should I expect? 
The festival takes place in February and is staged at three key sites. The largest of these is where it all began, the 1.5 km long Odori Park. A beautiful setting, this site hosts the bulk of the snow and ice statues, as well as a number of smaller events.
Likewise, the Tsudome (the local community dome) houses a selection of attractions. In fact, the fun starts before you even get inside, with things like snowrafting and slides in place outside the dome. If you are travelling as a family, this is a particularly good place to spend time, because inside is a great selection of child-friendly attractions.
It's also worth making a trip to Station Avenue (Ekimae-dori), because here you can see things like ice sculpture contests.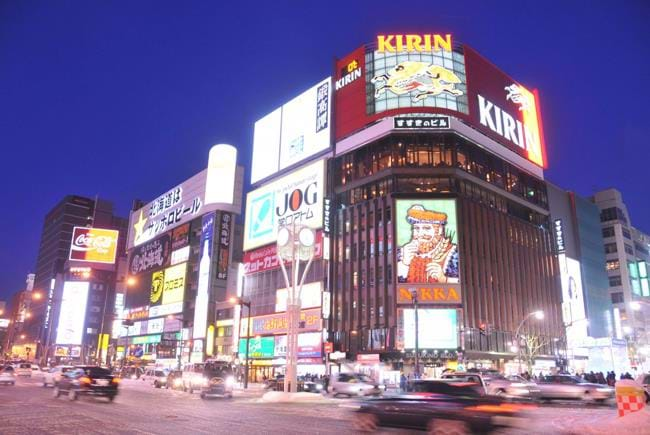 What else to do in Sapporo 
While the snow festival offers plenty to keep you entertained throughout your trip (provided you time your break correctly, of course!), there's plenty else to discover in Sapporo. Indeed, it's one of the largest cities in Japan, and is known for its vibrant atmosphere, impressive green spaces, fantastic food and gorgeous beer.
So, if you're eagerly awaiting a longer break or perhaps visiting at another time of year, read our selection of its most unmissable attractions.




Sapporo Winter Sports Museum 
If you're visiting during the snow festival, it seems only fitting to continue the wintry theme with a trip to the Sapporo Winter Sports Museum. You'll find it in the one of the old stadiums built for the Sapporo Olympics (just outside the city centre), where it, as you have probably guessed, tells you all about winter sports.
More than that, though, it has a fun ski jump simulator, so you can have the experience of an Olympic-style ski jump without having to brave the dangers of the reality.

Sapporo Clock Tower 
Like any city, Sapporo has its icons - and the Sapporo Clock Tower is probably the best-loved. Located close to Odori station, the tower now looks almost small in comparison to the sprawling modern buildings around it, but its importance is not diminished. In fact, for more than 100 years it has tolled every hour, and tourists still flock here to see it.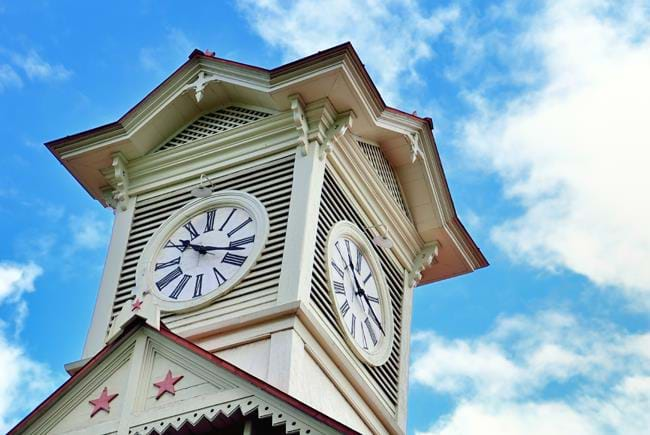 Hokkaido University Botanical Garden 
Another perennially popular attraction is the Hokkaido University Botanical Garden, which is home to more than 4,000 plant species. Among the most interesting sections is one displaying all kinds of medicinal plants, though you should bear in mind that the signs here aren't in English.

Hokkaido Museum of Literature 
A must for literature lovers, this museum is dedicated to famous Japanese writers. It focuses mainly on those who have lived in Hokkaido, including Takeo Arishima and Takuboku Ishikawa. This museum, which is home to a selection of the writers' personal artefacts, presents its collection in chronological order - a nice touch that helps you get a feel for the region's literary history.


If you would like to experience the Sapporo Snow Festival on your Japan holiday, contact our team of experts they are on hand to help you put together the perfect trip.