India 11.11.2013 Transindus
While India is a fascinating place to visit at any time of year, there's perhaps no period more perfect than the Hindu festival of Diwali. Coming to life with fireworks, oil lamps and a riot of colour, the country unites in thrilling celebrations - and travellers like you can immerse yourselves in one of the most exciting examples of the local culture.
Here you will find a brief overview of what the festival is and what you can expect during your holiday, as well as pick up a few tips on the best places to get involved in the celebrations.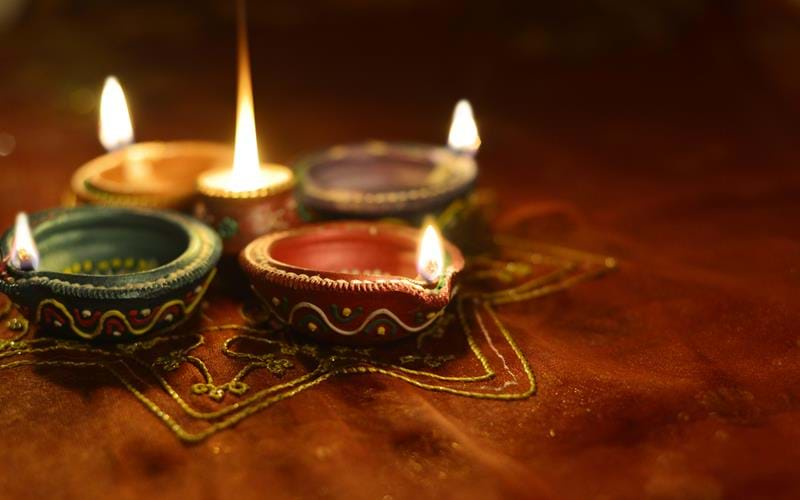 What is Diwali? 
First of all, let's go back to basics and talk about what Diwali actually is. Also known as the Festival of Lights, this religious holiday lasts for five days - usually in October or November - and is characterised by the lighting of thousands of oil lamps. Indeed, the term 'Diwali' is a contraction of 'Deepavali', which translates into 'row of lamps'.
So, what is the link between the lamps and the festival? Well, there are actually several elements to this. First of all, Diwali is said to mark Lord Rama's victory over Ravana (a demon) - a triumph which meant he could return to his kingdom. To guide his path, his subjects lit oil lamps to help him home, and the lighting of lamps today stands as a reminder of this.
The lights are also used to welcome Lakshmi, the Goddess of Wealth - in fact, this part of the celebrations is so important that many businesses are founded at this time of year, as it's believed the goddess will help them make their fortune.
But this is not all there is to it. Indeed, Diwali also marks the bringing in of the harvest, as well as the start of a new year. In addition to decorating their homes with oil lamps, people also spring clean their houses and give one another presents.


What to expect 
Diwali is a festival that's celebrated across India, and it's awash with tradition. Interestingly, many destinations celebrate in slightly different ways and, if you visit a few different places for Diwali over the years, you'll notice each has its own way of marking the time. There are, however, plenty of elements you can expect to come across no matter where you go.
We've already talked about the oil lamps, which decorate homes every Diwali. However, they're actually much more prevalent than that, being used to light up the exterior of people's houses as well as the interior, not to mention along walls, landmarks and other public places. Known as diyas, these lights are the key characteristic of the festival.
In modern times fireworks have also become a staple of Diwali celebrations, and you'll see some particularly spectacular displays in the major cities, which we'll look at in more detail in a moment. Feasting is another key feature, and you'll notice plenty of amazing sweet treats being enjoyed by locals and visitors alike.
Indeed, Diwali food is often a real highlight for visitors and includes gulab jamun, which is made with fried dough and milk. The dough is formed into balls and left to chill, as well as covered in a delicious sugar syrup. Laddu is also ball-shaped, and is made from sugar and flour, and comes in a wide variety of colours. Another favourite is karanji (also known as ghughra), which looks a little like a small pasty and is a dough stuffed with a delicious sweet mix of nuts, butter and sugar.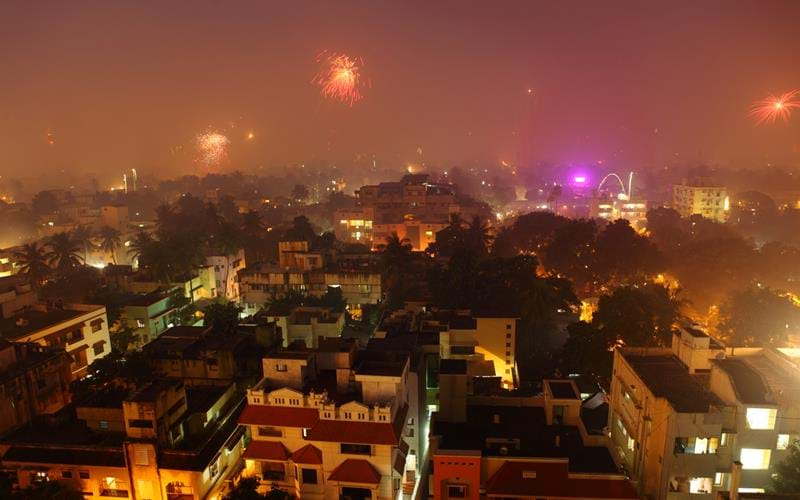 Top places to experience Diwali 
If you want to get involved in next year's Diwali celebrations in India, there are some particularly good places for doing so. Arguably one of the best is Jaipur, which is often referred to as the Pink City owing to the colour of its buildings. What's especially appealing about coming here is that diyas fill the local markets as well as homes, creating spectacular displays throughout the city.
Another great option is Mumbai, the place to go if you're keen to see an absolutely stunning Diwali fireworks display. Here, you can watch explosion after explosion of colour and light flood the night sky. The place to get the best view is Marine Drive.