India 16.02.2018 David Abram
Thanks to a serious crackdown on poaching by the Indian government, big cat population densities in parks across the country have risen steadily in recent years. Your chances of seeing a tiger are greater now than they ave been for over a decade, while sightings of leopard and lion are all but guaranteed – if you know where to look.
In this blog piece, we profile India's 'Big Three' cat species and what we regard as the best places to see them. For advice on how these special parks may be strung together to create a well rounded, feline-focused itinerary, contact one of our India specialist consultants on [email protected].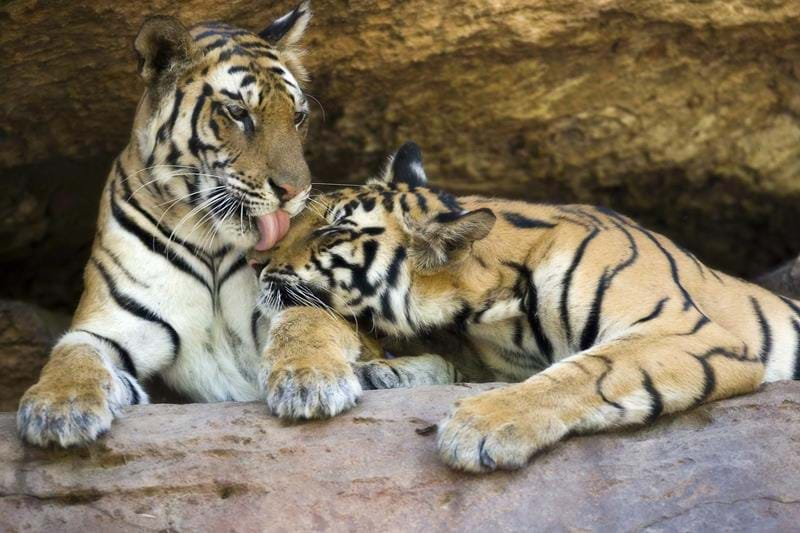 Royal Bengal Tiger
Tigers top many wildlife enthusiasts' tick lists, and with good reason. Despite an encouraging revival in numbers over the past few years, these majestic felines remain extremely rare. Not even at the most famous parks can a sighting be guaranteed, but if you pick the right reserve at the right time of year, and are guided by an expert, you shouldn't be disappointed.
Our acclaimed wildlife tours focus principally on a trio of national parks in the central Indian state of Madhya Pradesh: Bandhavgarh, Kanha and Pench boast the highest population densities and the most developed viewing infrastructures. Prowling through sun-dappled jungle and stands of bamboo interspersed by open, grassy maidans, tigers still roam free across large tracts of protected sal forest. These parks also boast some of the most stylish and luxurious safari lodges in the country, where you can savour the sounds and sights of the central Indian forest in great comfort.
To the west of Kanha, Pench has been among our favourite parks for some years. Tiger numbers and sightings have been steadily on the rise here, in no small part thanks to a tigress called Collarwali, who has raised an impressive 20 cubs in only 4 years! Five of these gangly teenagers are still with her – a challenge for poor old Collarwali, but a wonderful spectacle for anyone lucky enough to encounter the family on safari.
One other park merits a mention. In the north of Maharashtra, Tadoba is the destination of choice for India's big cat cognoscenti these days. It has tiger density figures to rival its more famous cousins further north, with a population of around 75 dispersed acros around 1,700 square kilometres, but sees only a fraction of the number of visitors. This ensures the restrictive zoning systems in place at Kahna and Bandhavgarh don't apply here: your drivers and guides are free to choose the best route on any given day – a real boon.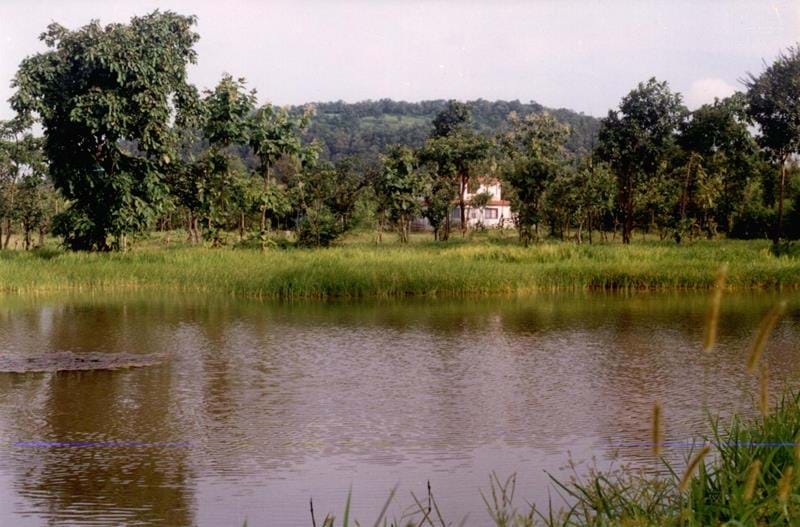 TransIndus Pick: Tiger Trails, Tadoba
We love this unassuming lodge, sensationally located on the edge of the park's core zone. Simple air-conditioned en suite rooms provide a comfortable base for visits into the park. The property itself encompasses three waterholes, fitted with camera traps that add considerably to levels of excitement. From the verandas of the upper-floor rooms, you get uninterrupted views over the adjacent grasslands, where honey badger, gaur (Indian bison), porcupine and sloth bears are regularly spotted. Wholesome food is cooked fresh for each meal at this lodge whose guests are very well looked after by a father and son team who are passionate about wildlife.
Leopard
Although far less endangered than tigers, leopards are extremely difficult to spot. You could literally pass within a stone's throw of one dozing in the shadow of an acacia tree and not know it was there – which is why top-notch guides are essential for a successful leopard safari.
You stand a reasonable chance of sighting one of these beautiful cats at many parks in India and Sri Lanka. But the only place you're virtually guaranteed a glimpse of one is an area of giant granite boulder hills and sand flats in southern Rajasthan called Jawai. Here, around the shores of a lake speckled with flamingos and saras cranes, the local Rabari herders actually protect the leopards living in the rocks around their millet fields – the consequence of an old hunting ban imposed by the local Maharaja. If any of their livestock are confirmed as having been killed by a leopard, the villagers are compensated by the government. The result is a profusion of these sleek, gorgeous animals, and the opportunity to see them in a landscape of sublime beauty.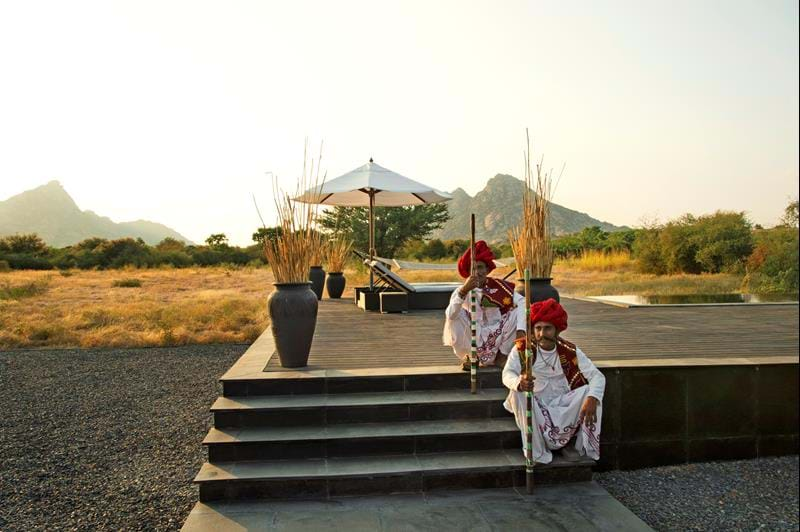 TransIndus Pick: Jawai Leopard Camp
The Jawai Leopard Camp offers one of our favourite wildlife viewing experiences in India. The romantic, retro-style luxury tents are dreamy, the pool is heavenly, the gourmet food a delight and, best of all, the resident naturalists the absolute pick of the crop. You're driven around the sandy trails in state-of-the-art 4WD vehicles to kopjes where the guides know the leopards congregate or have their dens. In some instances you can get astonishingly close to the animals.
Jawai may be slotted into any of our tailor-made Rajasthan tours. Speak to one of consultants for more details.
Asiatic Lions at Gir
The Gir Sasan National Park in western Gujarat is internationally renowned as the last stronghold of an animal that only survives on India's Saurashtra peninsula: the Asiatic lion. The local maharaja was responsible for setting the sanctuary up a century ago, after it was realized the local population of lions had been reduced to a mere 15. Today, over 400 inhabit the jungle, grasslands and acacia scrub of the park, and good sightings are almost guaranteed. In addition to its lions, the park also supports large populations of leopard, as well as deer, antelope, sloth bear and around 300 species of birds.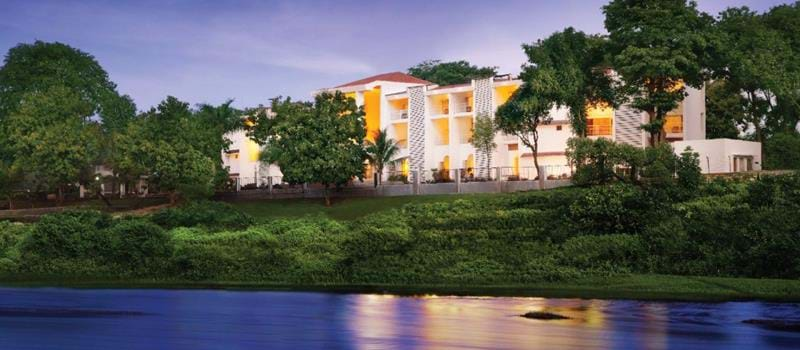 TransIndus Pick: Taj Gateway, Gir Sasan
Our preferred accommodation at Gir Sasan is the delightful Taj Gateway, a luxurious five-star set in landscaped grounds on the banks of the River Hiran. Its water-facing rooms have huge picture windows with fine views over the leafy gardens and idyllic landscape beyond. Sasan Gir village is only a ten-minute stroll away if you feel like taking in some local atmosphere, and there's a generous sized outdoor pool at the hotel that's perfect for whiling away downtime between game drives.