Uzbekistan 24.01.2019 David Abram
There's a lot more to the Silk Road's most compelling country than green-tiled domes. Read on to discover the six top highlights, picked by members of the TransIndus team.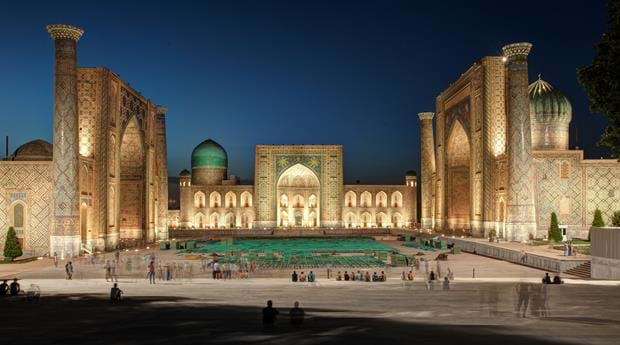 Blue Hour at the Registan
The hour after sunset, when the Central Asian sky glows an unearthly lapis colour and the exquisite Timurid facades are illuminated to dramatic effect, is a great time to be at the Registan, poster piece of the Silk Road.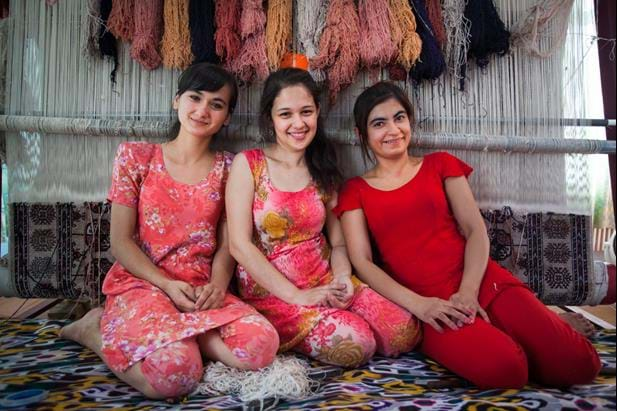 The Weaver Girls
Our favourite carpet factory in Uzbekistan lies down a quiet street in Samarkand, near the tombs of the Timurid Queens. It's a cheerful, welcoming place staffed almost exclusively by women. And the silk carpets they weave by hand are among the finest in the world.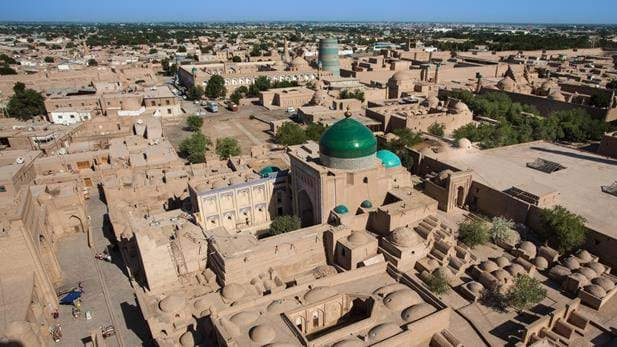 The Spiral Climb
There's no better view over Khiva's mud-walled core than the one from the top of the tapering Islam Khoja minaret, which you can scale via a narrow, corkscrew staircase or browse the beautiful 'suzani' embroidery at a nearby workshop.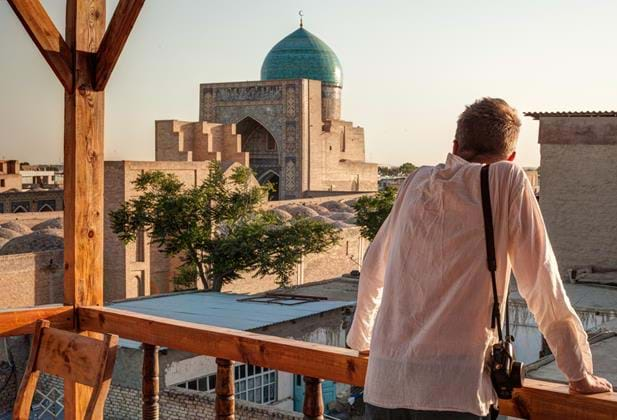 Sun Downer at the Poi-i-Kalyan
In recent years, a huge amount of work has been carried out by the Uzbek government to restore Bukhara's greatest landmarks to their former glory. Foremost among them is the Poi-i-Kalyan complex, whose mighty minaret and dazzling tilework you can admire over a chilled beer at sunset from the balcony of our favourite café, the Chasmai-Mirob, whose rooftop overlooks the main square.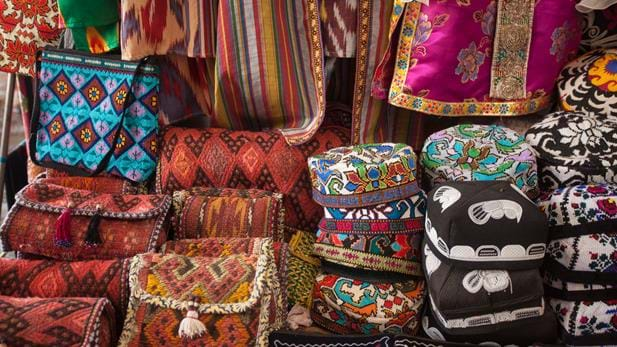 Bukhara Bazaar
The great bazaar of this ancient desert oasis town was once connected by winding arcades, which joined together in spacious domed halls. The passageways have sadly disappeared, but the intersections survive and today hold the country's finest array of arts and crafts stalls – perfect for souvenir shopping.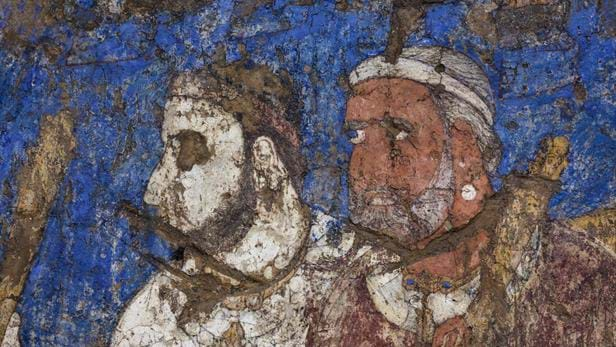 The Afrosiab Paintings
A small museum north of Timur's medieval capital marks the site of ancient Samarkand, inhabited from around 1200BC until the Mongol invasions of the 13th century. Pride of place in its main gallery is occupied by an extraordinary set of murals dating from the Sogdian era of the mid-7th century, which depict in vivid blues, whites and reds a procession of foreign dignitaries and exotic creatures.