Cambodia 22.03.2018 David Abram
Siem Reap, the principal tourist hub for visits to Angkor Wat and its surrounding temple complexes, has blossomed into a bustling town over the past decade. It now boasts a bumper crop of world-class hotels where you can recover from your sightseeing in great style and comfort.
The following three, unearthed on a recce to the country last year, have all proved big hits with TransIndus clients, as much for their character and ambiance as the superlative levels of service and attention to detail.
We're delighted to be able to share our discoveries with you. If you'd like to find out how to tie any of these properties into a tour of Cambodia, contact one of our specialist consultants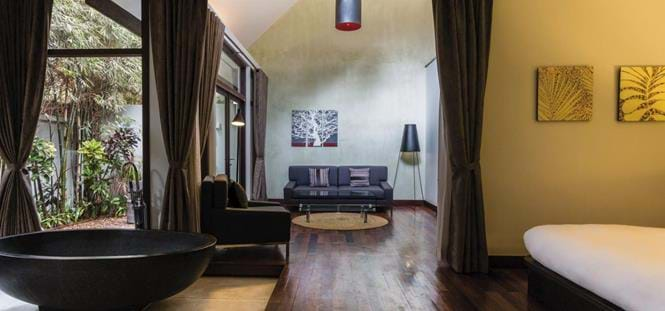 Heritage Suites, Siem Reap
In a beautiful French-colonial-style building in Siem Reap, Heritage Suites is a superbly chic boutique property which our has garnered enthusiastic reviews from recent clients. It offers four grades of rooms – all furnished to the highest standard, but varying in size and décor. The interior design is sleek and contemporary, with a nod to Gallic Art Deco, using a palette of cool mint and ochre that offsets the hardwood floors to great effect. We love the salt-water garden pool, which is lit in the evenings. If you're lucky, your stay will coincide with the weekly performance of apsara dance – a real highlight. There's also a lovely little spa to freshen up in after temple tours, and award-winning gourmet restaurant.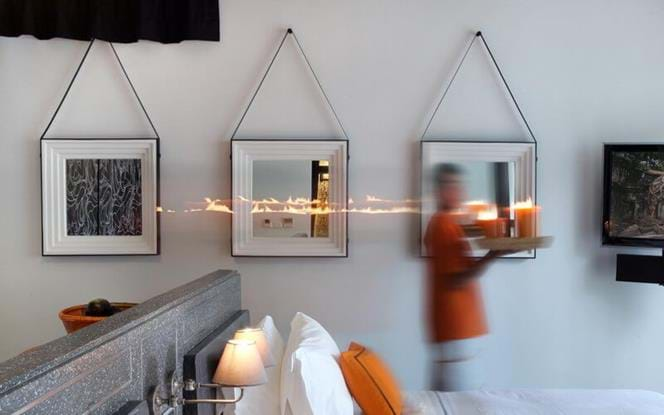 Shinta Mani, Siem Reap
Often, really smart hotels can seem a bit po-faced, but no this fresh, new boutique place, which offers a refreshingly cool haven after forays to nearby Angkor. The uber-stylish décor, by US designer Bill Bensley, incorporates lots of contemporary Cambodian art objects and colours to create relaxed, tropical feel. Views through flow through sliding doors to cosy, private pebble gardens, or over the gorgeous black-tiled lap pool in the main courtyard, where you can bliss out to the sound of the water feature and tropical birds flitting through the surrounding palms. Again, a few different classes of room are offered: the showers get more decadent as you move up the grades!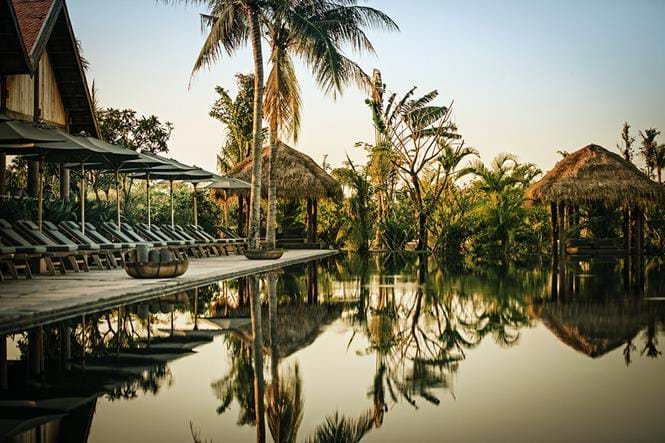 Phum Baitang Zannier, Siem Reap
Like the asthetic of weathered wood and paddy thatch of a traditional Khmer village, but don't think you could cope with the bugs and bad plumbing? Then this heavenly hotel in the rice fields outside Siem Reap could be for you. It combines the earthy, rustic feel of local architecture with all the comforts you'd expect of a modern boutique property. The accommodation is in stilted villas, complete with free-standing oval tubs and filled with lush antiques and Asian textiles. Some have their own plunge pools outside. The main infinity pool, meanwhile, is a real poster piece – plenty large enough for a serious swim in the morning to get you in the mood for the temples. Afterwards, indulge in traditional Khmer massage at the spa. The restaurant specializes in cooling, healthy, delicious cuisine.


A wider selection of our preferred hotels in Cambodia appears here
Calling from the UK
020 8566 3739

Calling from the USA
Call us on our toll free number:
1-866-615-1815