Vietnam 31.10.2015 Transindus
Surrounded by breathtaking vistas, rolling peaks and stunning greenery, Sapa truly is a flourishing destination for trekking breaks.
Little was known about this northwestern region of Vietnam, which is located close to the Chinese border, or its inhabitants until the late 19th and early 20th century when it became occupied by first French military and then French civilians. It is from 1993, when a ban on international tourism was lifted, that Sapa began to forge its name as a premier holiday destination.
Since then its beautiful landscapes have become a firm favourite for holidaymakers, particularly with Europeans looking for trekking breaks.
The Hoang Lien Son mountain range is a major part of the destination's appeal to visitors. The range, which is the largest in Vietnam, looms large over Sapa, thanks mainly to Fan Si Pan, which stands more than 3,000 m above sea level.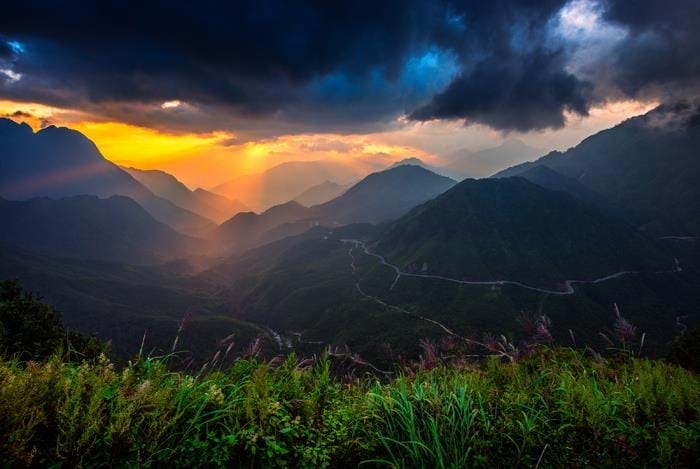 It is not just the monstrously huge mountains that make Sapa such a superb choice for trekking holidays; the eye-catching rice terraces and fields that sit proudly below are also a joy to see. When viewed from afar the weaving nature of the terraces make for a particularly jaw-dropping sight and are a good enough reason for a trek through the Sapa mountains in their own right.
These rolling terraces are the perfect setting for locals to grow rice thanks to their steep standing which, in turn with granite erosion, has yielded fertile soil and the perfect conditions for produce growth. The terraces also offer something different as the year goes on, with a glowing gold colour emanating from the ripe rice crops in the autumn, a rich green flowing out in the summer months and a deep red filling the fields through the winter.
The views of Sapa can occasionally be obscured by fog and mist which descends into the area and clouds the mountainous peaks, but the natural beauty continues to shine through.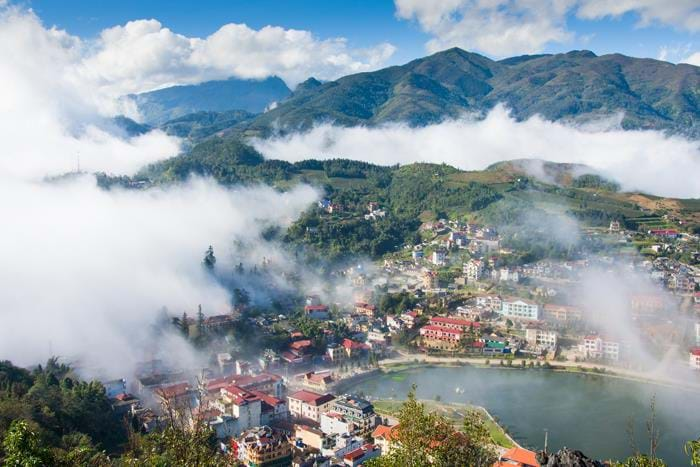 There are all kinds of stop offs and attractions for trekkers to enjoy in Sapa. Perhaps at the top of this list is the Hoang Lien National Park. This park, which was founded as recently as 2006, is full to the brim with beautiful scenery. Trekkers can head through the Muong Hoa valley dirt trails, up past the hills of the Red Zoa and even into the midst of Den Thang Village H'mong's thick bamboo rain forests. They can then trek through Ban Ho, taking in the many waterfalls that line the region. This scenic trail presents not only a challenge for trekkers but also photo opportunities and gasp-inducing views at pretty much every turn.
Hoang Lien National Park's dense forested areas are packed with low-level dry evergreen forest, as well as sub-alpine forest and tropical montane deciduous forest.
As well as all manner of vegetation, trekkers will also be able to spot plenty of wildlife during their trip to Sapa. There are many forms of wildlife and bird found within the Sapa mountains that are native purely to this part of Vietnam, so these will not be seen elsewhere, with birds, frogs and monkeys among the Sapa inhabitants.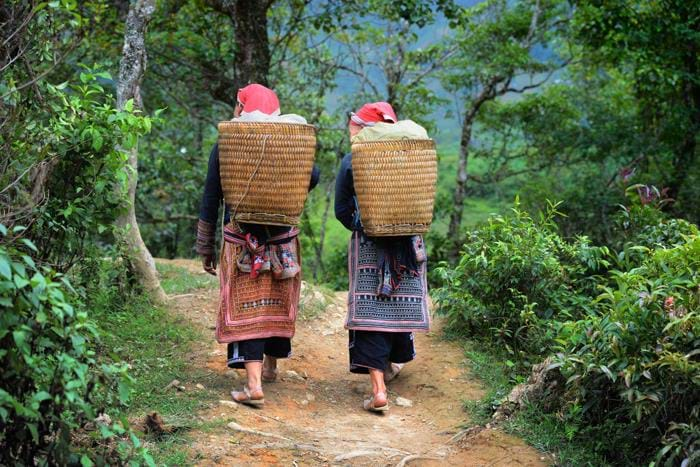 Treks can also take holidaymakers through Sapa's villages, affording the opportunity to visit one of the many markets in existence within the region. There, trekkers will find eye-opening insights into day-to-day Vietnamese life.
Anyone planning on a trekking trip in Sapa will want to know what to expect in terms of the city's climate. Sapa has a changeable, sub topical climate, with heavy rainfall likely during May, June, July, August and September. Rainfall is at its lowest in December, January and February, with high temperatures throughout the year. These peak during the rain season, with the mercury topping 80 degrees F in September. Average highs during the dry season are more likely to level out at around 50 degrees F.