India 08.12.2015 David Abram
The southern half of peninsula India has a completely different feel from the north. Stepping off a plane in Chennai (formerly 'Madras', capital of Tamil Nadu), you're struck by the intensity of the light, the greenery and prevalence of traditional dress. Equally emblematic of the South's distinctiveness are the huge temple gateways, or gopura, which tower above the entrances to Hindu shrines in the region.
The mightiest of these were the Vijayanagar kings, the ruins of whose resplendent capital are strewn among a boulder landscape of surreal beauty at Hampi in central Karnataka. Further north, among the volcanic outcrops of the great Deccan plateau, are to be found a string of other superb monuments dating from eras when this region's sultanates and kingdoms ranked among the most culturally sophisticated in the world.

Highlights
Mamallapuram (Mahabalipuram)
This coastal village just south of Chennai (Madras) is littered with a superb collection of ancient, stone-carved monuments, as well as sculpture workshops where Hindu deities are made.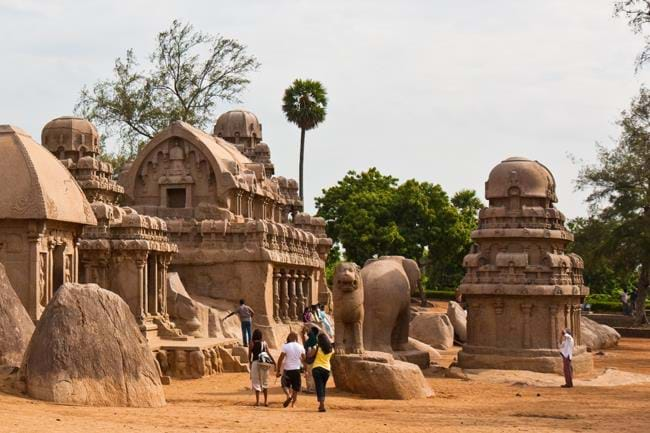 Puducherry (Pondicherry)
A faintly Gallic ambience persists in the old quarter of this French colony, famed for its colour-washed houses and heritage buildings.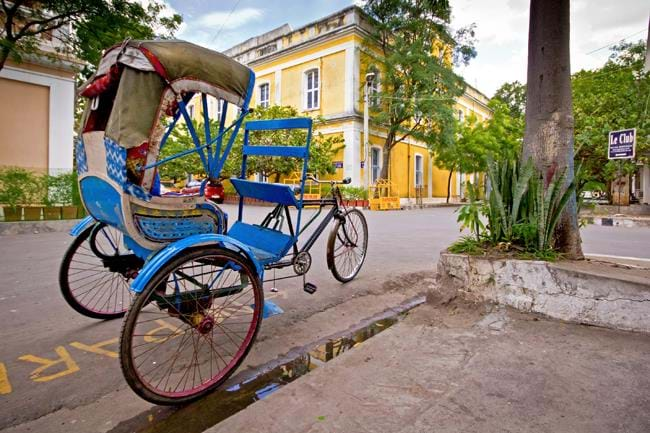 Sri Ranganaswamy (Srirangam)
The largest functioning Hindu temple in the world, on the banks of the Kaveri River near Trichy, is an awe-inspiring sight.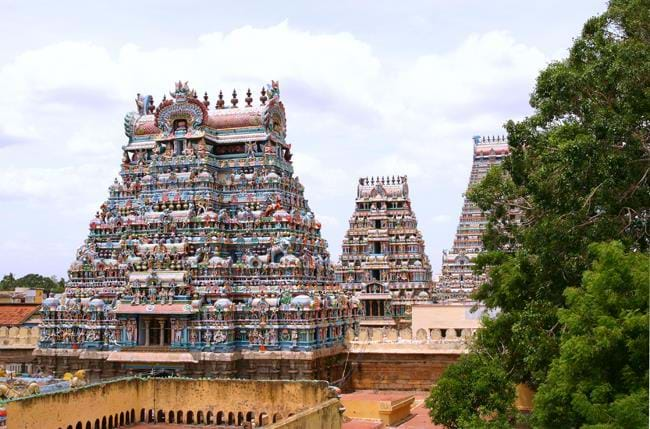 Thanjavur
This busy town in central Tamil Nadu is home to the greatest surviving monument of all those erected by the mighty Chola dynasty: the Bihadeswara temple.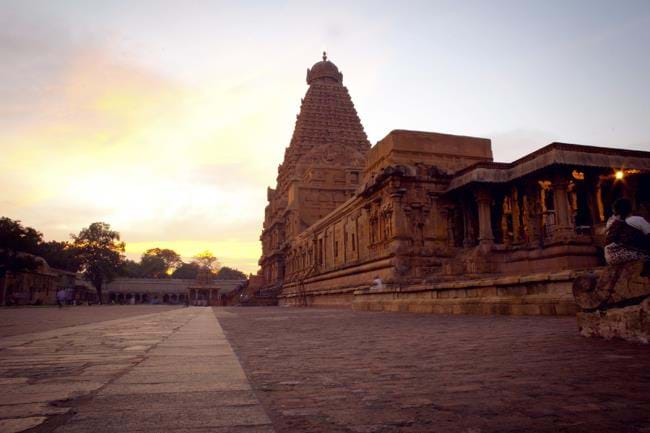 Madurai
The soaring, multi-coloured gateway towers of Madurai's Meenakshi temple utterly dominate the skyline of a fascinating city that has attracted pilgrims since the days of ancient Rome.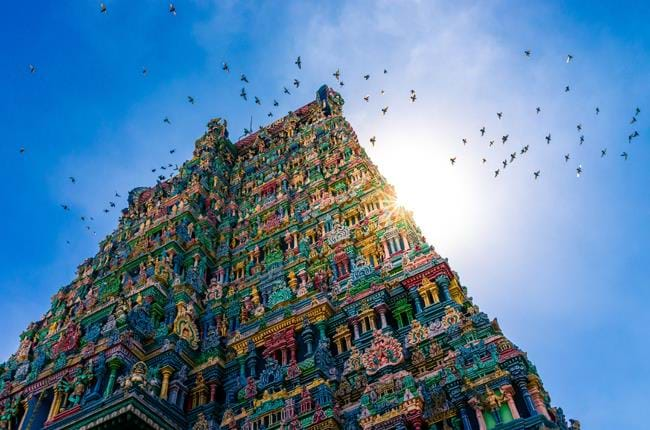 Mysore
Famed for its Maharaja's palace and local markets, Mysore forms a traditional counterpoint to more modern Bengaluru (Bangalore).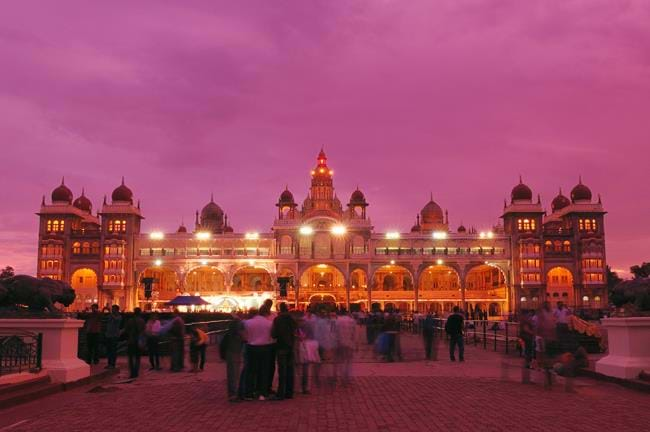 Hampi
Evocative remnants of the Vijayanagar's 14th and 15th century capital are scattered among boulder hills and banana groves – one of Asia's most atmospheric archaeological sites.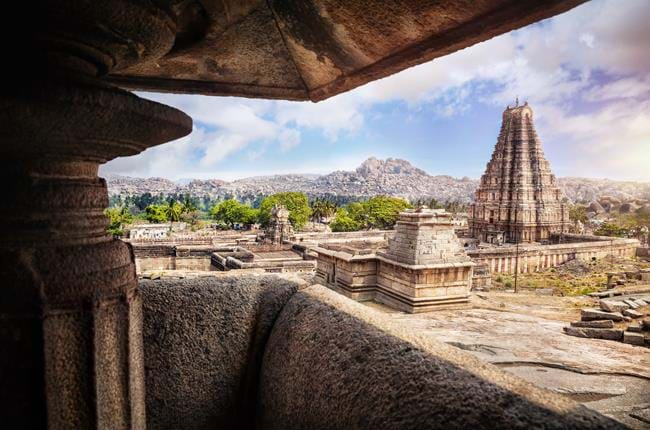 Badami
Hewn from the sandstone cliffs surrounding Badami's green lake in northern Karnataka are a bumper crop of ancient cave shrines and Hindu temples dating from the 6th–8th century.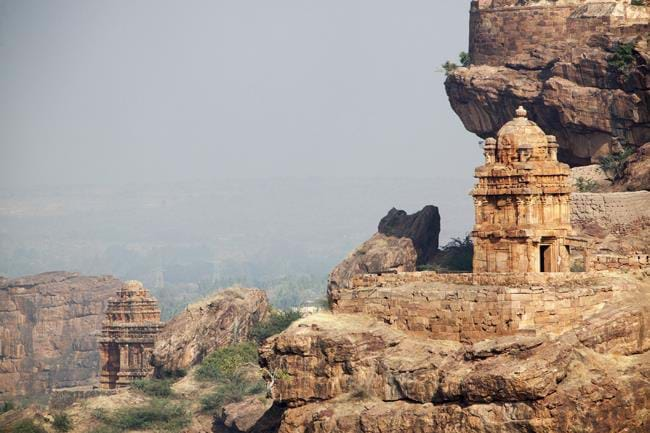 Bijapur
Former capital of the Deccan's mightiest sultans, Bijapur retains wonderful tombs, mosques and palaces.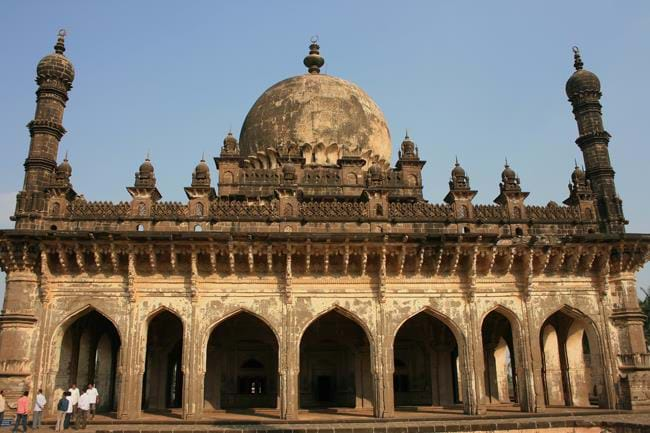 Hyderabad
The sprawling modern capital of Andhra Pradesh once served as the seat of the fabulously wealthy Nizams, whose tombs and palaces are today its principal visitor attractions.