India 10.12.2013 Transindus
New Year's Eve doesn't always have to be about crowded parties or serious club nights. Some of us prefer to swap the throngs of revellers, crammed bars and dance floors for a little peace and tranquility, and if this sounds like you then you'll find there are plenty of places to celebrate in sophisticated and serene style overseas.
Below are our top ten suggestions for a tranquil spot to celebrate the coming new year.


Udaipur 
First on our list is Udaipur, which is one of the most beautiful and romantic cities in India. It's famous for its tranquil lakes, which are all the more remarkable because the city is in the desert. Its beauty is complemented by the presence of spectacular palaces, making this destination feel like something taken straight from the pages of a fairytale - the perfect memorable place to spend a quiet new year.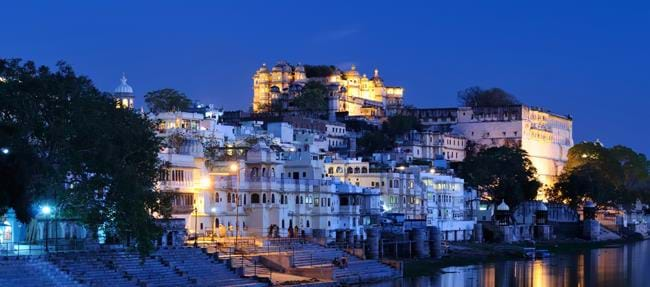 Osian
Staying in India for our next suggestion, Osian in Jodhpur is another unforgettable setting for a quiet new year's celebration. An ancient town, it can be found in the Thar desert, where it acts as a sort of oasis amid the sand dunes. What's more, the place is ripe for amazing experiences - you can go on a camel camp, for example, to enjoy an incredible level of luxury while also sleeping beneath the stars.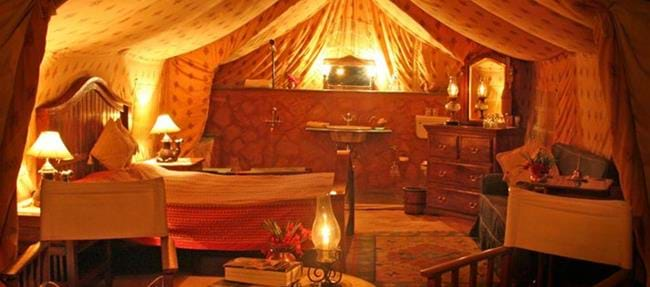 Samode
Next up is Samode in Jaipur, India - an ultra-luxurious hotel that's perfect if you fancy spending New Year's Eve in total indulgence. Staying in the Samode Palace, you'll be made to feel like the royalty that once stayed here. There are two swimming pools - including a rooftop infinity pool - and beautifully decorated rooms.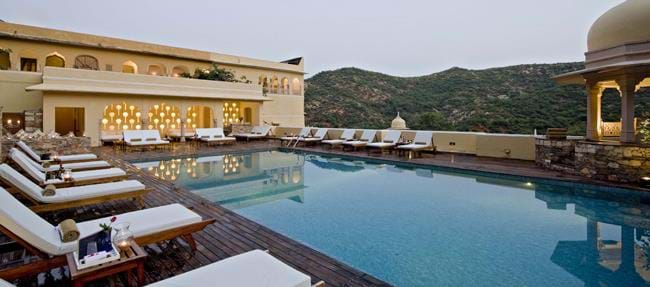 Wayanad 
Should you like the sound of escaping into the mountains this new year, then Wayanad in north-east Kerala is the place for you. This destination is ringed by seven mountains and has absolutely stunning upland scenery, not to mention tranquil resorts where you can look out over the tea and coffee plantations the area is famous for.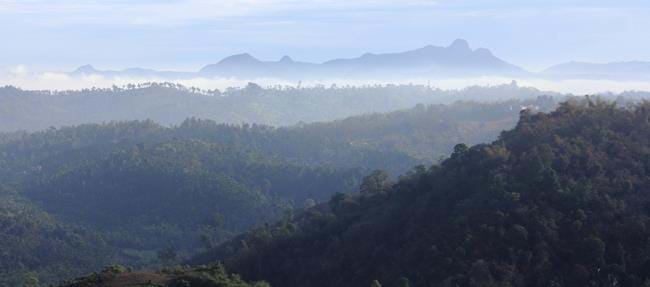 Kumarakom 
Also in Kerala, Kumarakom is near the city of Kottayam, and is full of serene, luxurious resorts, making it a brilliant option if you're keen to get away from it all and spend your new year immersing yourself in luxury. Among the places you could stay is Kumarakom Lake Resort, which sits on the shores of Vembanad Lake, and Coconut Lagoon.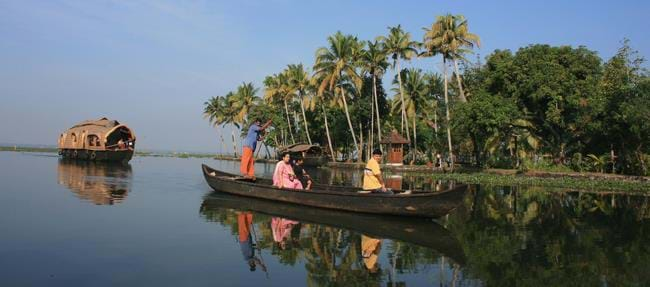 Inle Lake 
Moving away from India now, our next suggestion is Inle Lake in Burma. This beautiful region is the epitome of tranquility, being populated with floating villages and gardens, not to mention surrounded by pretty mountain scenery. Come here to relax on the lake, walk in the hills and see the unique one-legged rowing style of the local Intha people.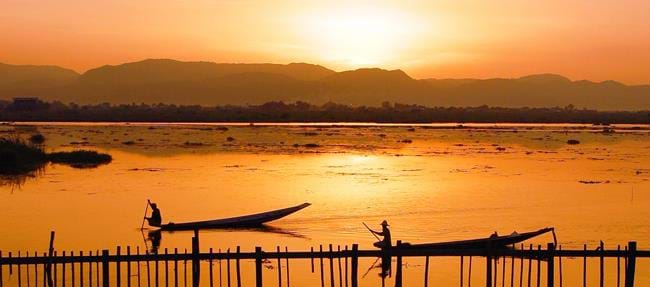 Luang Prabang 
A UNESCO World Heritage Site, Luang Prabang in Laos is an ancient riverside capital. Considered to be one of the country's premier attractions, it is a spectacular new year setting, thanks to its amazing array of beautiful temples, as well as historical monuments.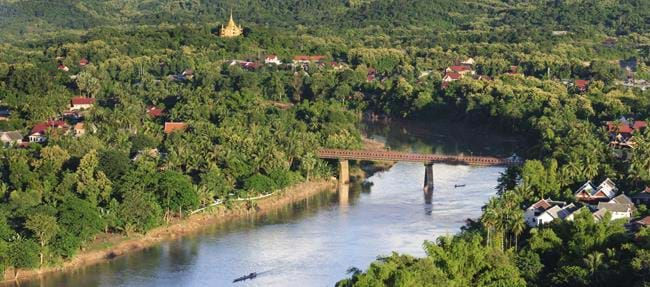 Siem Reap 
Moving on to Cambodia next, Siem Reap is another prime destination for a tranquil New Year's Eve. This pretty city is a great place to explore in itself, but it's perhaps most famous for being the gateway to the Angkor region, where you'll find the renowned Angkor Wat temple complex - the best-loved site in Cambodia. Exploring this is an unforgettable way to mark the beginning of 2014.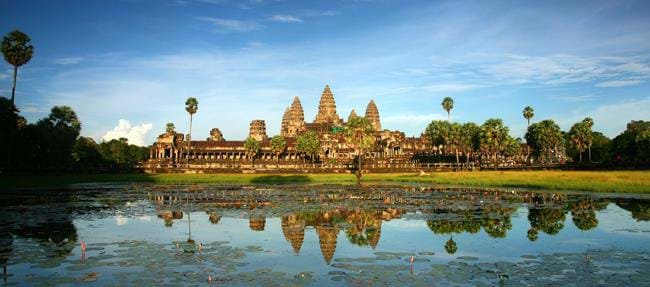 Golden Triangle, Thailand 
Thailand's Golden Triangle can be found where the borders of Thailand, Burma and Laos meet, as well as the confluence of the Nam Ruak and Mekong Rivers. While in the past it was an area primarily used for growing opium, it has since transformed into a destination home to historical cities like Chiang Saen, charming restaurants and small, rural villages. This is a great new year destination for anyone keen to combine a little luxury with seeing authentic Thailand.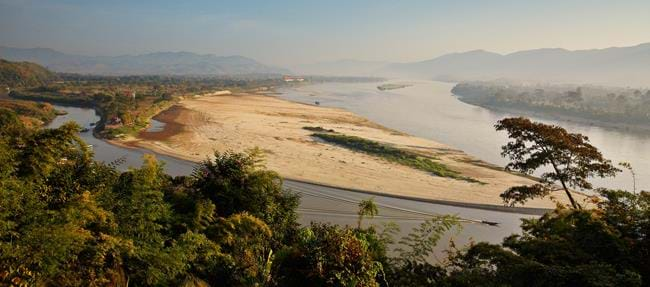 The Maldives 
If you want to welcome in 2014 with complete and utter luxury, you'll find it hard to beat the Maldives. This archipelago in the Indian Ocean is famous for its beautiful weather - especially in the December to March peak season - as well as stunning, unspoilt scenery and incredibly lavish hotels. This is the place to go for relaxing on the beach, cocktails and pampering spa treatments.