Japan 22.02.2019 TransIndus
A rarely visited island off the southern coast of Japan is an absolute paradise for plant lovers. David Abram takes a peek . . .
Pristine wilderness is not something one necessarily associates with Japan. But from the deep blue, sub-tropical seas 37 miles (60km) off the coast of Kyushu rises a small, mountainous and astonishingly lush island all but forgotten by the wider world, yet whose interior harbours a landscape both ancient and unique – one of the Japan's true natural wonders.
Not a single tree has been felled on Yakushima for over half a century. As a consequence, its rain-soaked, mist-shrouded core is cloaked with mystical forests of moss-covered Japanese cedar, some specimens over a thousand years old.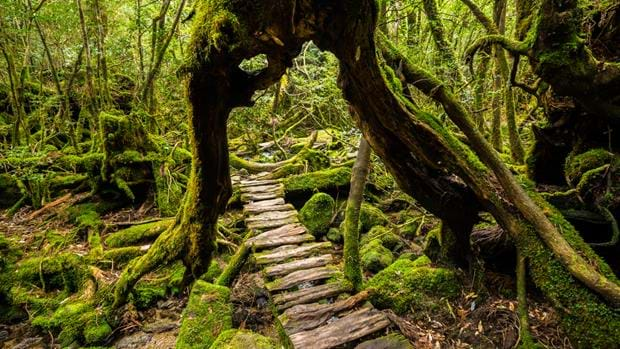 Of special interest to botanists is the broadleaf evergreen forest that carpets the island at lower altitudes. Comprising a rich mix of ilex, laurels, castinopsis and quercus, to name but four of the numerous species present here, this woodland is of a type that used to cover vast tracts of Asia, but which largely disappeared in the 20th century, to be replaced by faster growing, more profit-oriented trees.
You also find splendid displays of wild rhododendrons in the spring, many of them endemics. They are considered sacred by local Shinto Buddhists: branches used to be taken back by pilgrims as prized souvenirs capable of healing and bringing good luck. Yakushima's rhododenrons have even won first prizes at the British Royal Horticultural Society!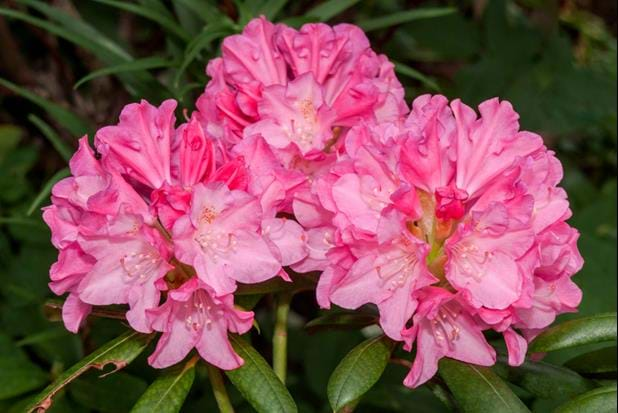 The ancient cryptomeria cedars, though, are the real show stealers on the island. Specimens known to be more than a millennium old are known as 'Yakushugi'. One – the venerable 'Jomon Sugi' – is believed to have been a sapling while Plato was still alive, 2,300 years ago!
Yakushima's cedars have been highly prized across the archipelago for centuries. They were used in shipbuilding and for the construction of palaces and temples, but the bulk were turned into roof tiles, or 'hiragi'. Until the Meiji government prohibited the felling of the trees in the 19th century, they formed the backbone of the local economy. Now heavily protected, the island's stately cedars are thriving again.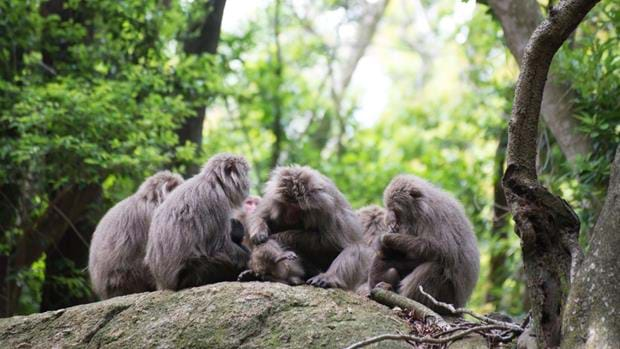 The forest provides the perfect habitat for monkeys, and while exploring Yakushima you'll come across numerous troupes among the branches and mossy boulders
Hikes into the forests and granite crags of Yakushima's centre are the main incentive to make the boat trip from the mainland. A network of paved trails and huts makes trekking a joy, though walkers need to come well equipped for inclement weather. This is officially the wettest place in Japan, with some parts receiving 8 and 10 metres of rainfall annually.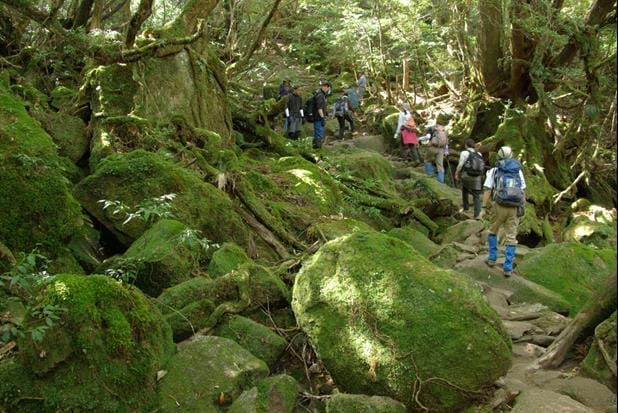 Lovers of remote, unspoilt beaches will find plenty of inspiration here too. As a rule, visitors come on daytrips from Kyushu, but there are a small selection of appealing places to stay tucked away on coast, within easy reach of gorgeous coves of sparkling blue water and golden sand – perfect if you like to combine light trekking and lazing by the sea. Several are visited seasonally by rare marine turtles and if you're lucky your visit will coincide with the annual mass hatching, an event carefully overseen by local wildlife wardens.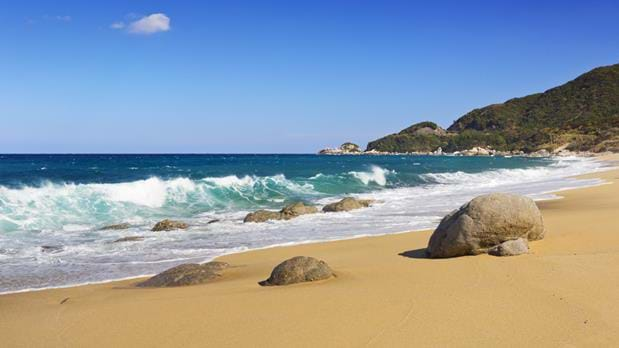 Suggested Tour
Here's an example of how Yakushima could be combined with a route around the southern islands of Japan. David will have plenty more suggestions for detours, whatever your interests!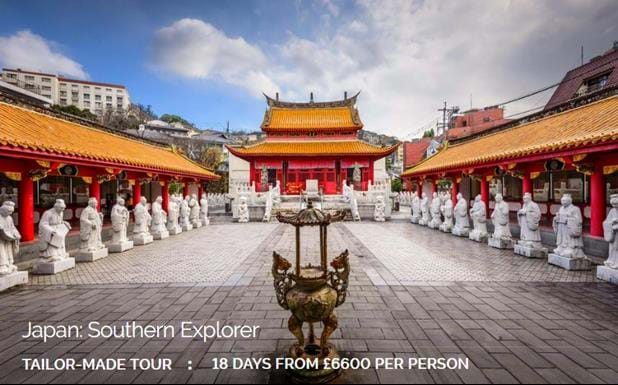 If you would like to add Yakushima into a tour of Japan, contact our team of specialist consultants, they have great tips for walks and lovely coastal hideaways.