Tailor-made Tour

15 days from £4200 per person
Places Visited:
Kota Kinabalu, Kudat, Sepilok, Selingan Island, Abai, Kota Kinabalu
Share unforgettable wildlife encounters, sleepovers in a tribal longhouse and a blissful stay on a tropical beach in the course of this 15-day family-oriented tour. The optimum time for visiting Sabah is between April and September – perfect for the school holidays. Forget worrying about how to keep your youngsters busy for days on end. They'll be mesmerized by the proboscis monkeys, orangutans and dazzling underwater life, not to mention the freedom of powder soft beaches and wonder of those starry night skies. Fall asleep together in a hut deep in the jungle or within earshot of the tropical ocean – the ultimate tropical break for children of all ages.
Holiday Types
Cultural Holidays Wildlife Holidays Luxury Train Holidays Beach Holidays Adventure Holidays
Suggested itinerary
Day 1
UK
Fly overnight from the UK to Kota Kinabalu, Sabah.
Day 2
Kota Kinabalu
On arrival in Kota Kinabalu, you'll be met by your driver and guide and escorted to your hotel for a two-night stay. Spend the remainder of the day recovering from your journey.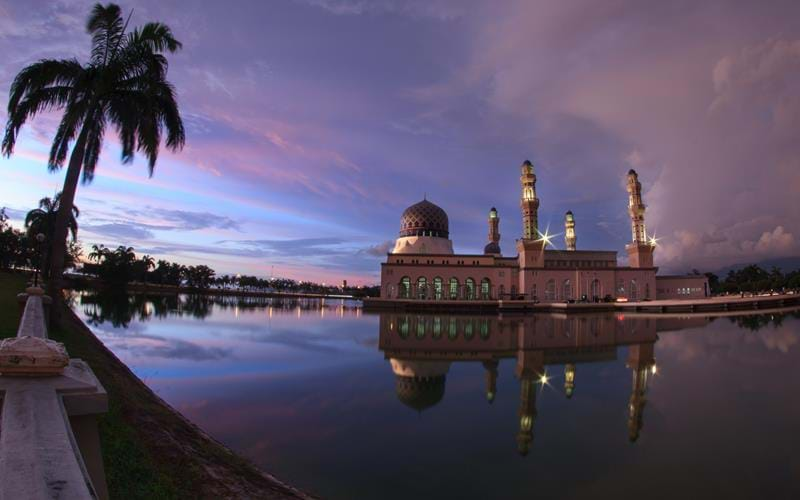 Sabah's capital – normally referred to as 'KK' – is a lively and friendly place. Although its high-rise tower blocks are the antithesis of what most visitors come to Borneo to see, the city's beautiful bay and seafront market provide a soft landing for families.
Accommodation Options
Day 3
Kota Kinabalu
Drive to the Mari Mari Cultural Village to learn about the tribes of Borneo.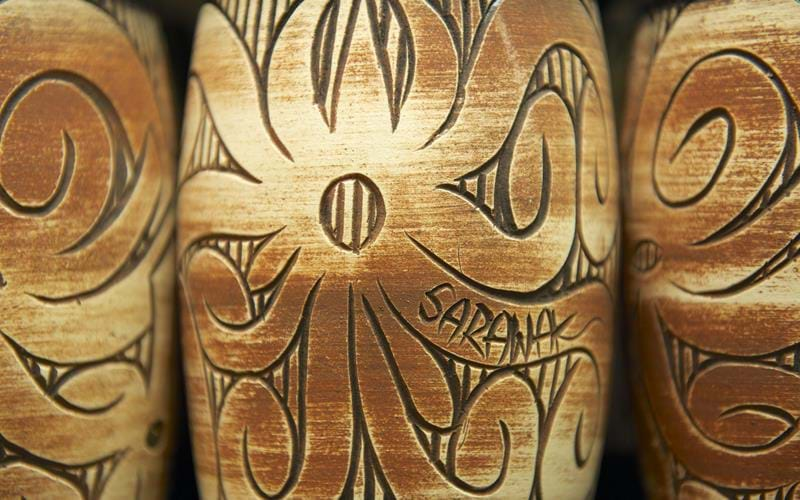 Start the day with an early stroll through the morning market on Kota Kinabalu's seafront wharf, where vendors set up displays of live fish and piles of purple mangosteens and dragonfruit under parasols. Afterwards, head east, just beyond the city limits, to the Mari Mari Cultural Village, which is actually a lot less cheesy than it sounds! Your kids will love learning to use blow-pipes, fashion clothes from tree bark and make fire with bamboo. The guides at the centre look great in their traditional costumes and are good with little ones, making this a lively and engaging introduction to the culture of Sabah's five main indigenous minorities.
Accommodation Options
Day 4
Kudat
Drive to the Kudat area, on Sabah's northwestern trip, visiting a tea plantation along the way. You'll pass the night in a traditional Rungus longhouse on the Kudat Peninsula – for most families one of the highlights of this trip.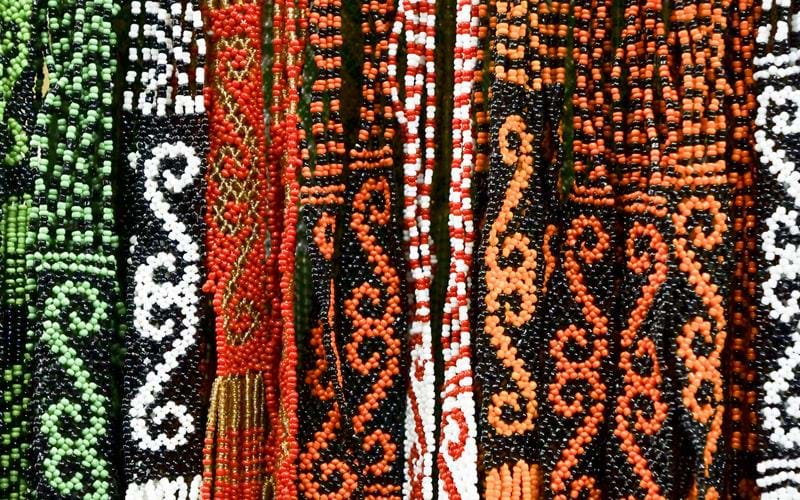 The Rungus minority reside in the far northwestern corner of Sabah. Their traditional dwelling is the bamboo longhouse – essentially an indoor village in which an entire community resides under a single roof. Spending a night one is an absolute must if you're travelling with kids. Don't expect luxury, though: you'll sleep on a mattress with a mosquito net on the floor, and sanitation is basic, though clean. You and your children will have numerous opportunities to interact with the host family, who demonstrate traditional weaving and beadwork. The youngsters, dressed in traditional costume, also stage an enchanting music and dance performance. The food is child-friendly rice and fresh fruit.
Accommodation Options
Day 5
Sepilok
Spend the morning experiencing village life with your Rungus host family, then drive back to KK to catch an afternoon flight to Sandakan, from where you'll transfer to Sepilok for a two-night stay.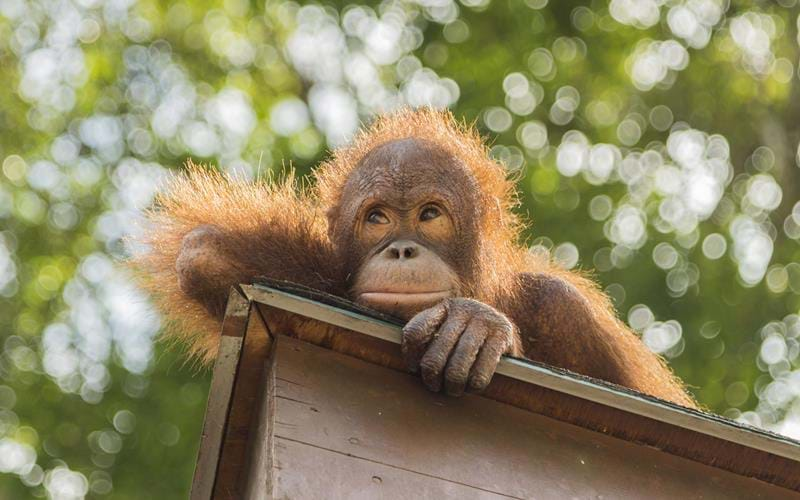 Since it opened in 1964, the world-famous Orangutan Rehabilitation Centre at Sepilok in northern Sabah has cared for apes orphaned or injured by forest clearance. In 43 square-kilometres of tropical forest they are able to roam wild, re-learning essential survival skills such as climbing and foraging which may have been lost through the trauma of displacement. The hope is that in time the animals will be ready to be sufficiently skilled to be released back into the wild. At any given time, between 60 and 80 adults are present here, along with 25 or more babies and youngsters in the site's nurseries. A smaller centre for rescued sun bears is an added attraction.
Accommodation Options
Day 6
Sepilok
Visit the Rainforest Discovery Centre and Sun Bear Conservation Centre today.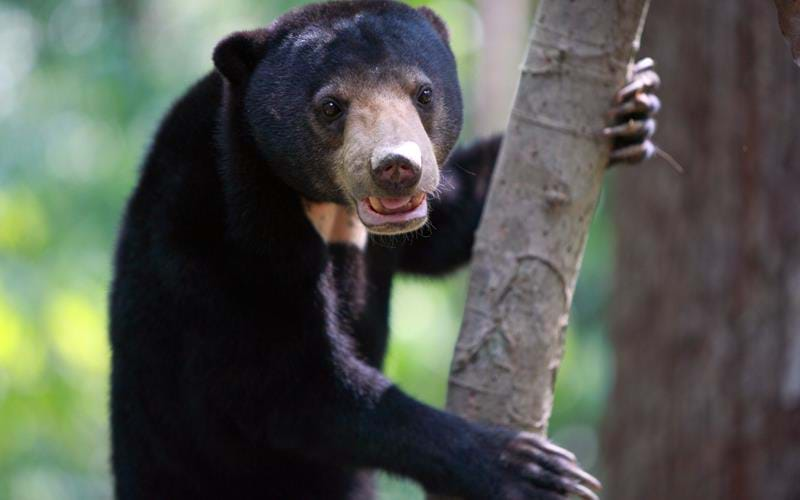 Start the day's adventures with an early visit to the Sepilok Rainforest Discovery centre, making the most of the cooler temperatures to tackle its wonderful canopy walk, leading between a series of watchtowers. The introductory hall is refreshingly child-friendly, with lots of interactive exhibits. Afterwards, head to the nearby Borneo Sun Bear Conservation Centre to meet the world's smallest bear, another sure-fire winner as the animals are just adorable and constantly on the move.
Accommodation Options
Day 7
Selingan Island
Transfer by boat to Selingan Island, where you'll spend the night in order to be able to watch turtles laying eggs on a remote beach.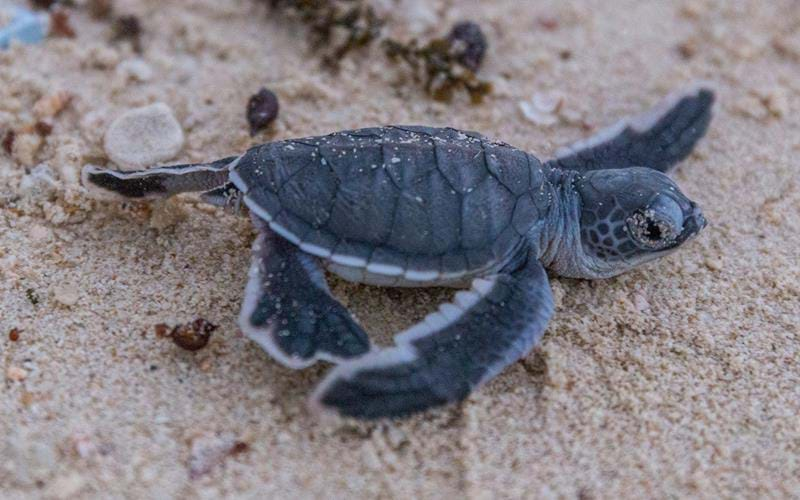 Selingan is unusual in that its green and hawksbill turtles come ashore nightly to lay eggs (rather than seasonally) which means you're guaranteed to see this extraordinary natural phenomenon. In the company of a park ranger, visitors are permitted to watch one female laying on a sandy beach before being escorted to the hatchery to watch newly laid eggs transferred to an incubation chamber. The icing on the cake is the chance to witness baby turtles being released into the sea.
Accommodation Options
Day 8
Abai
Travel by boat back to the mainland, where you'll visit the Sepilok Orangutan Rescue Centre (SORC) en route to the wonderful Abai Jungle Lodge.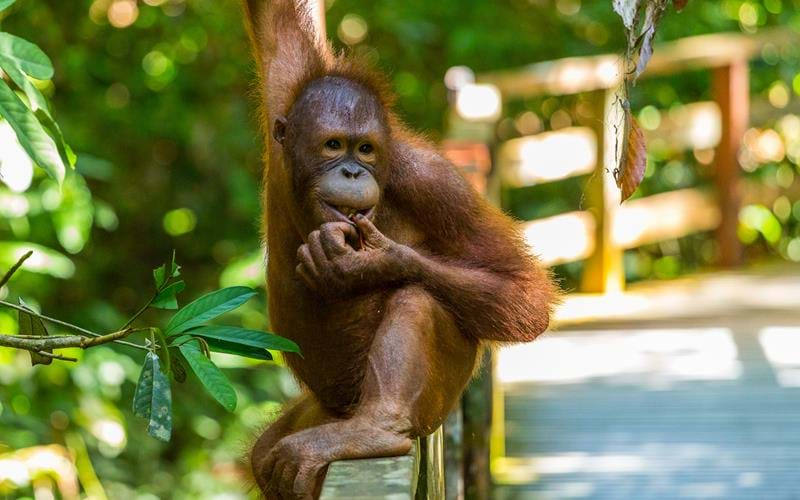 For most families, the SORC provides the real standout moments of this trip: seeing your kids' faces light up at the first rustle of a branch and glimpse of an orange ape appearing amidst the trees is priceless! Children will also love the 'nursery', as the younger orangutans (in common with their human counterparts) tend to me more active.
It takes an hour to cruise up the Kinabatangan River from Sepilok to Abai – just long enough to gain a sense of the immensity of the forest, without tiring the patience of younger children, who will be transfixed by the (three species of) langur monkeys and orangutans appearing at regular intervals in the trees along the river banks.
Accommodation Options
Day 9
Abai
A full day of safaris on and around the Kinabatangan River, where proboscis monkeys, pygmy elephant and gibbons, as well as orangutans, are all present in healthy numbers.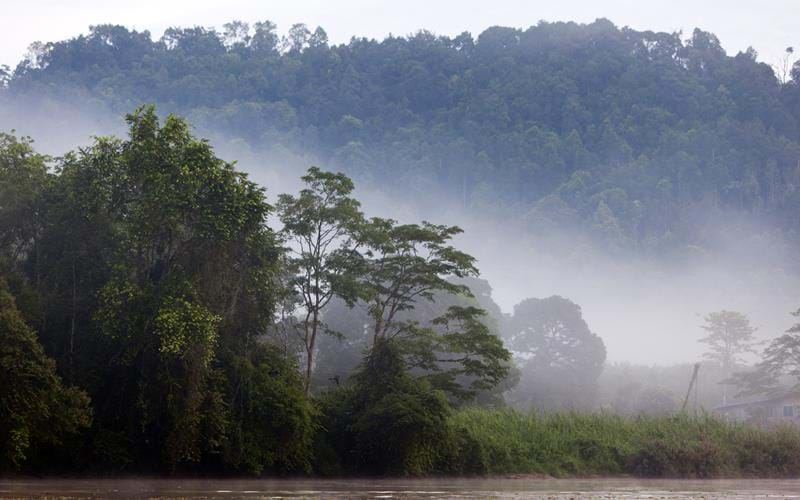 Olive green or chocolatey brown depending on the season, the Kinabatangan is Sabah's longest river, rising in the mountains of the interior and flowing into the Sulawesi Sea on Borneo's northeast coast. The mangroves, grassy swamplands, lakes, dipterocarp and ficus forests carpeting its floodplain host a prodigious quantity of wildlife. Safaris are generally conducted in electric-powered longboats. The guides we use in the area are highly skilled and able to identify lesser visited zones along tributaries of the Lower Kinabatangan where you can expect to encounter fewer visitors and more wildlife.
Accommodation Options
Day 10, 11, 12 & 13
Around Kota Kinabalu
After a round of early morning wildlife safaris from the lodge, catch a flight to Kota Kinabalu and travel on to a luxury beach resort on the nearby coast, where you'll stay for four nights.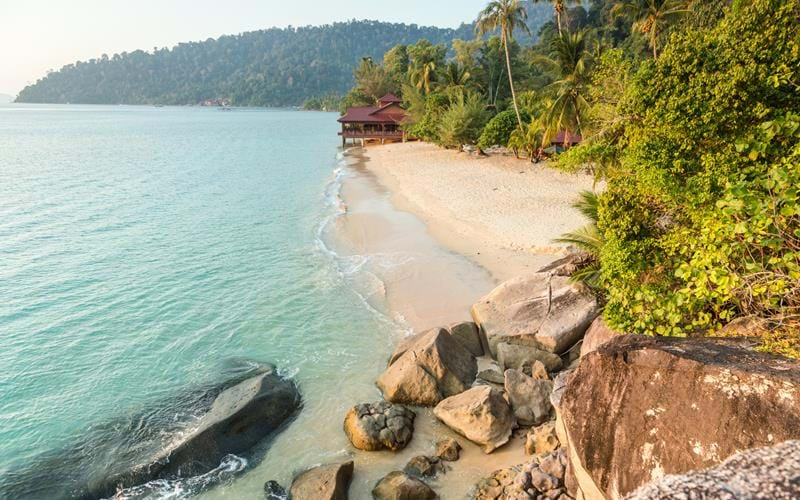 Time for that much anticipated bucket-and-spade interlude you've all been looking forward to! The coast around Kota Kinabalu is scattered with beautiful, secluded resorts and our consultants at TransIndus will be able to help you identify the one that's best for you and your children. No matter where you stay, you'll be blown away by the kaleidoscopic shoals of fish, powder-soft sand and gorgeous sunsets. We know how precious, and rare, quality family time can be and can think of few more heavenly places to spend it than on this pristine, tropical shoreline.
Accommodation Options
Day 14
Kota Kinabalu, UK
Sadly, all good things must come to an end, and today you'll begin your journey home with a transfer to the airport at Kota Kinbalau, where you'll pick up your return flight to the UK via Kuala Lumpur.
Day 15
UK
Arrive in the UK early the following morning.
Tailor-made Tour

15 days from £4200 per person
What's included

✓   International flights from London
✓   12 nights of accommodation in a mix of comfortable Eco-lodges and jungle retreats and dormitory-style rooms. 
✓   All internal transportation and transfers
✓   English-speaking guides
✓   Breakfast daily
✓   Entrance fees to sites and monuments listed in tour itinerary
Places and Experiences in this tour
Plan your Next Adventure
With the world now largely open again, now is the time to begin planning your next adventures in Asia. Our Travel Specialists are ready to take your call and discuss the adventure you have spent the last 3 years dreaming of.
Or call us on 0208 566 3739
TransIndus Brochures 2023
Join our mailing list