Tailor-made Tour

17 days from £4170 per person
Places Visited:
Permai Rainforest Resort, Kuching, Sandakan, Kinabatangan Riverside Lodge, Tabin Wildlife Reserve, Danum Valley, Kota Kinabalu
Explore Sarawak and Sabah's world-renowned wildlife parks, staying at luxurious eco-lodges in the heart of the rainforest. Spot Borneo's varied species of tropical animals – including proboscis monkeys and orangutans – deep in the region's finest reserves. As a wind down at the end of the tour, you'll get to spend three days on one of the exquisite, white-sand beaches outside Kota Kinabalu.
Holiday Types
Wildlife Holidays Cultural Tours
Suggested itinerary
Day 1
UK
Fly overnight from the UK to Kuala Lumpur, then on to Kuching in Sarawak.
Day 2
Permai Rainforest Resort
On arrival in Kuching you'll be met by your driver and guide and transferred to the Permai Rainforest Lodge for a two-night stay.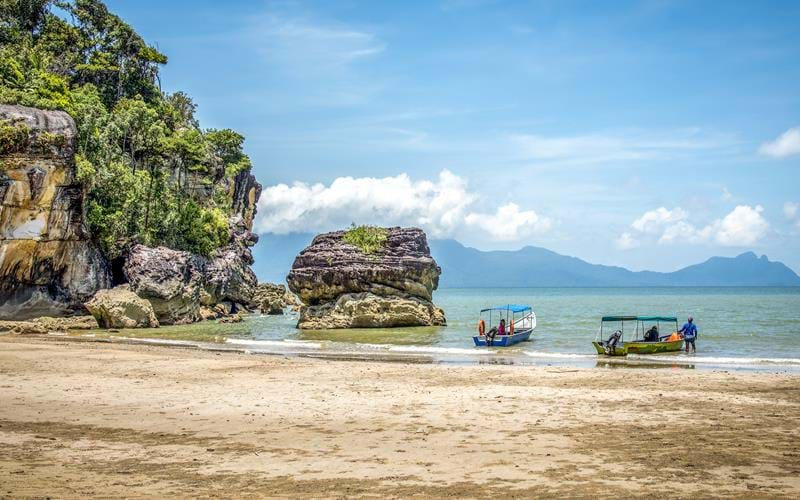 Optimally placed for trips into the fabulous Bako National Park, Permai rests amid dense jungle at the foot of Mt Santubong, on Borneo's rugged north coast. You're only half an hour's drive away from Kuching, but the location has a vivid, middle-of-nowhere edge, particularly at night, when the sounds of the forest are intense. Accommodation is provided in beautiful luxury stilted villas, 20ft off the ground with their balconies literally in the tropical tree canopy. We particularly love the terrace of the breezy, open-sided café-restaurant ('The Feeding Tree') which has breathtaking sea views. Numerous activities are also offered, from sea kayaking to mangrove cruises.
Day 3
Permai Rainforest Resort
Enjoy a full day's safari in the Bako National Park today.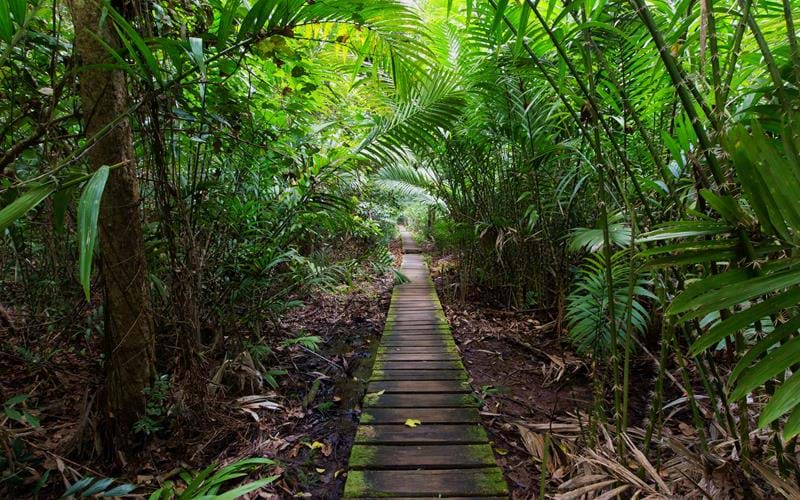 Approached by launch, Bako packs a wide variety of different habitats into a comparatively small area, from mangrove-lined rivers to beautiful sandy beaches backed by cliffs, dense rainforest and shadowy hills. A network of different trails offers plenty of scope for guides walks in the forest. Look out for reserve's two signature species: the proboscis monkey and bearded boar. Huge monitor lizards are also commonly sighted.
Day 4
Kuching
Take a morning cruise from the lodge to look for dolphins, followed by a visit to Satang 'Turtle Island' for a spot of snorkelling.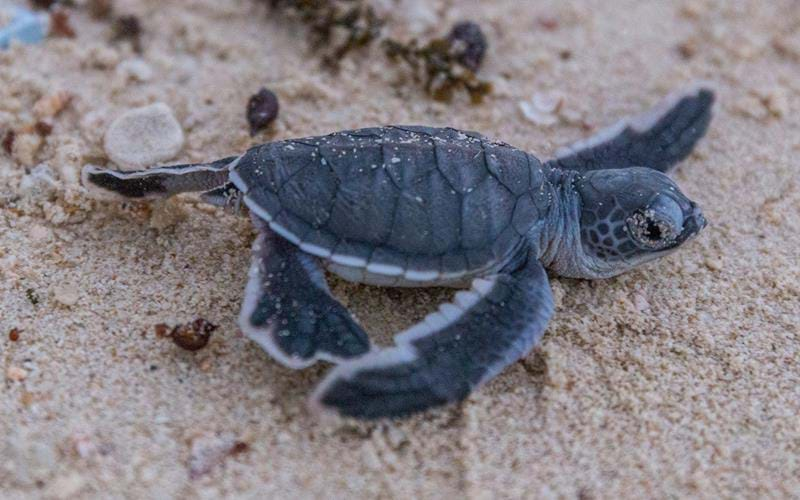 The largest and best-looking city in Malaysian Borneo is Kuching, on the banks of the Sarawak River, at the southwestern edge of the territory. Relaxed and atmospheric, it has managed to preserve much of its historic core of narrow streets and colonial-era municipal buildings, all within a stone's throw of a waterfront promenade. The mix of Malay, Chinese and Indian, as well as indigenous Dayak, makes for a fascinating cultural jigsaw, while a particularly strong crop of museums provides an inspirational introduction to the island and its traditional societies.
Day 5
Sandakan
Fly to Sandakan for a two-night stay. Visit the world-famous Sepilok Orangutan Rescue Centre in the afternoon.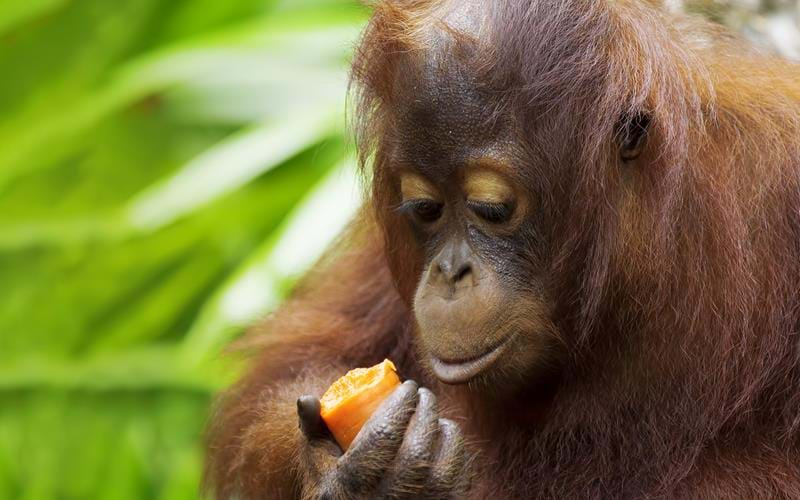 Since it opened in 1964, the world-famous Orangutan Rehabilitation Centre at Sepilok in northern Sabah has cared for apes orphaned or injured by forest clearance. In 43 square-kilometres of tropical forest they are able to roam wild, re-learning essential survival skills such as climbing and foraging which may have been lost through the trauma of displacement. The hope is that in time the animals will be ready to be sufficiently skilled to be released back into the wild. At any given time, between 60 and 80 adults are present here, along with 25 or more babies and youngsters in the site's nurseries. A smaller centre for rescued sun bears is an added attraction.
Day 6
Sandakan
Visit the Rainforest Discovery Centre and Sun Bear Conservation Centre at Sepilok.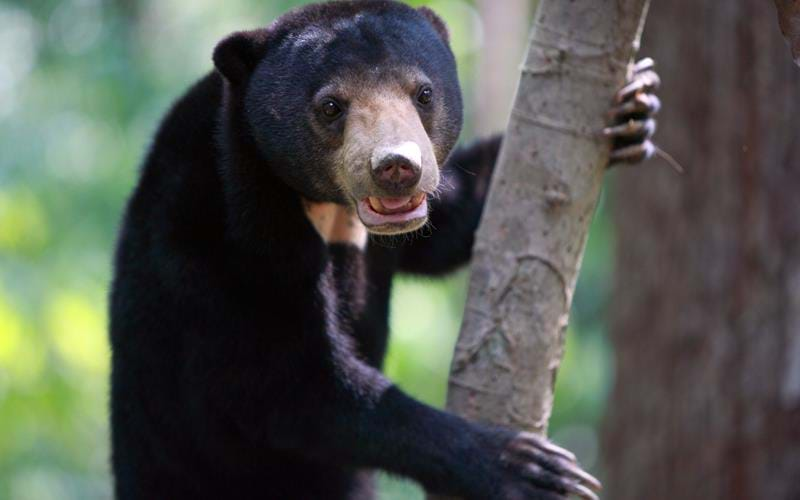 Start the day's adventures with an early visit to the Sepilok Rainforest Discovery centre, making the most of the cooler temperatures to tackle its wonderful canopy walk, leading between a series of watchtowers. The introductory hall provides plenty of information on the area, with lots of interactive exhibits. Afterwards, head to the nearby Borneo Sun Bear Conservation Centre to meet the world's smallest bear. Your visit will coincide with afternoon feeding time at the centre.
Day 7
Sukau
Travel by boat today from Sandakan to the Kinabatangan Riverside Lodge for a two-night stay.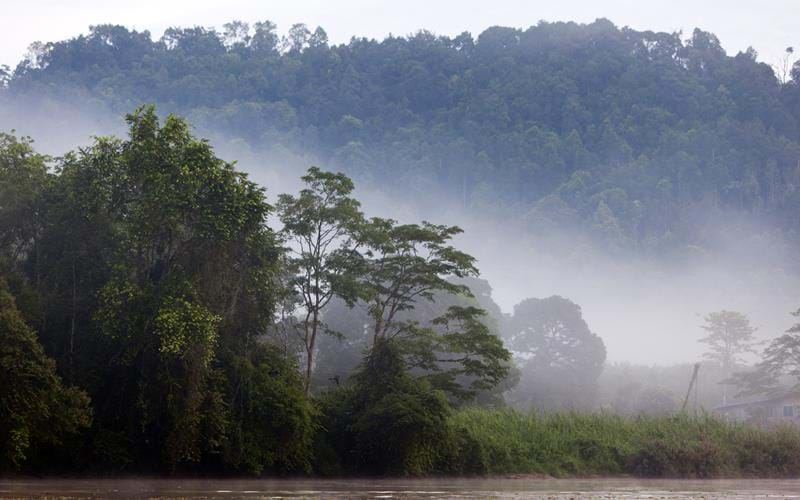 Olive green or chocolatey brown depending on the season, the Kinabatangan is Sabah's longest river, rising in the mountains of the interior and flowing into the Sulawesi Sea on Borneo's northeast coast. The mangroves, grassy swamplands, lakes, dipterocarp and ficus forests carpeting its floodplain host a prodigious quantity of wildlife. This is the only place on the planet where ten species of primate are present, and you'll see a few of them on your approach to the lodge at Sukau, including proboscis monkeys, orangutans, gibbons and several species of langurs and macaques. Safaris are generally conducted in electric-powered longboats.
Day 8
Sukau
Take a boat safari on the river and oxbow lakes around Sukau today.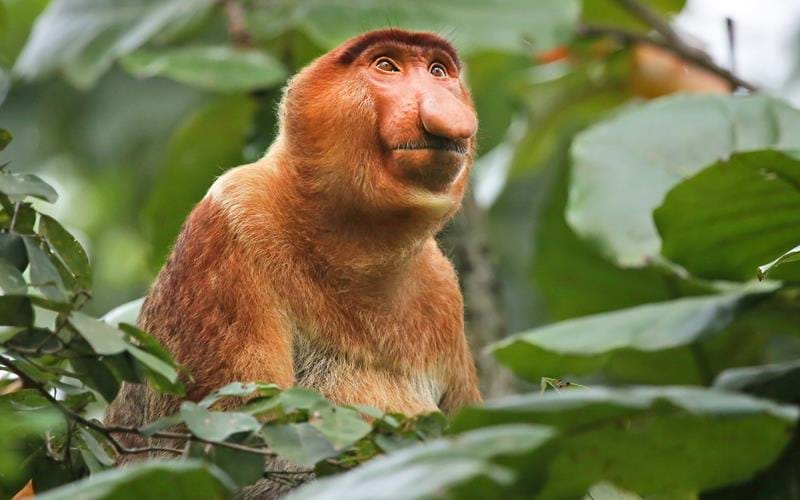 The guides we use in the area are highly skilled and able to identify lesser visited zones along tributaries of the Lower Kinabatangan where you can expect to encounter fewer visitors and more wildlife. Look out for crocs, pygmy elephants and bears, as well as the region's signature species: proboscis monkeys and orangutans, which survive here in good numbers.
Day 9
Tabin Wildlife Reserve
Transfer to the remote and wonderful Tabin sanctuary for a two-night stay, heading out on your first safari in the afternoon.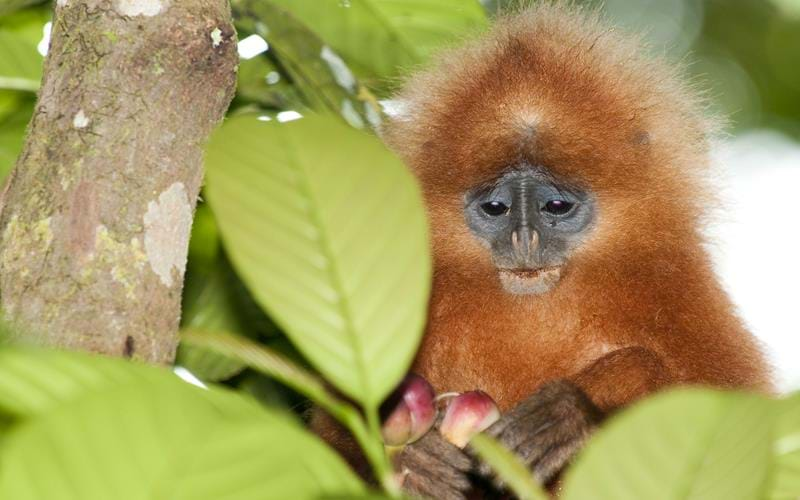 As with Kinabatangan, the rapid spread of palm oil production around Tabin has seen this patch of mostly secondary forest fill up with refugee wildlife, including Sumatran rhinos, pygmy elephant, gibbons and proboscis monkeys, as well as orangutans. The unique experience here, however, is the trek to the Lipad mud volcano, a mineral-rich water hole used by animals as a salt lick. Nocturnal walks also yield frequent sightings of western tarsier, flying squirrels and civet cats. Although not as luxurious as the lodge at Danum, the Tabin Wildlife Resort provides a comfortable base in the heart of the forest, and is run by exceptionally knowledgeable and genuinely enthusiastic staff.
Day 10
Tabin Wildlife Reserve
Trek through the rainforest to the Lipad mud volcano and waterfall; later join a guided birding walk at dusk.
Day 11
Danum Valley
Transfer to the depths of the Danum Valley, one of the most remote and unspoilt corners of Borneo, for a two-night stay.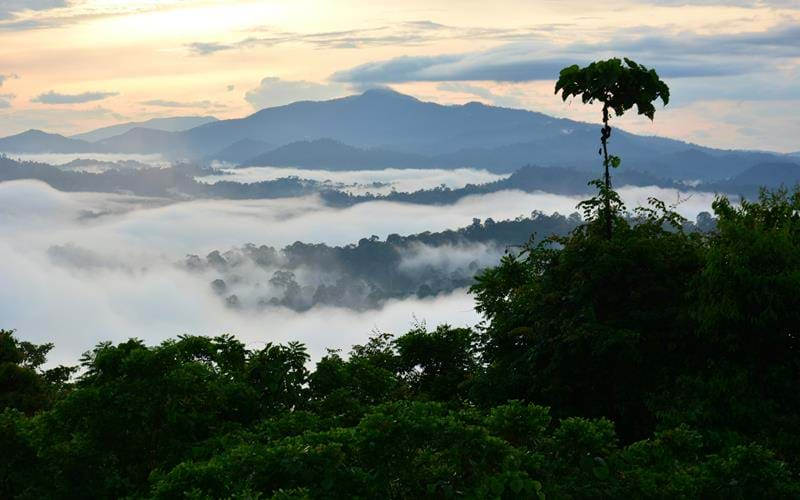 The largest area of protected lowland rainforest in Borneo extends over 272 square miles (438 square-km) of the Danum Valley in eastern Sabah. Comprising mostly dipterocarp jungle, the area provides sanctuary for an exceptionally rich array of species, from the rarely sighted clouded leopard and Sumatran rhinoceros to more common pygmy elephants, gibbons and proboscis monkeys. Orangutans are also present. Among the best places to see them is the forest in the immediate vicinity of the lodge where you'll be staying.
Day 12
Danum Valley
Enjoy a full day of jungle activities in this pristine wildlife haven deep in the rainforest of Sabah.
You first foray into the conservation area will probably be a 107-metre-long canopy walk, from which vantage point you'll be able to begin ticking off many of the 320 species of bird resident in the valley. Around 30 miles (50km) of marked trails thread through the reserve to observation posts and other places of interest, such as a Kadazan–Dunsum cliff-coffin burial site and Sungai Purut waterfalls. Tubing, night hikes to spot nocturnal animals, and pre-dawn treks to panoramic viewpoints where you can watch the sun rise over the mist-drench
Day 13, 14 & 15
Kota Kinabalu
After a morning wildlife walk, transfer to the airport for a flight back to Kota Kinabalu, where you'll be met and driven to a beach resort.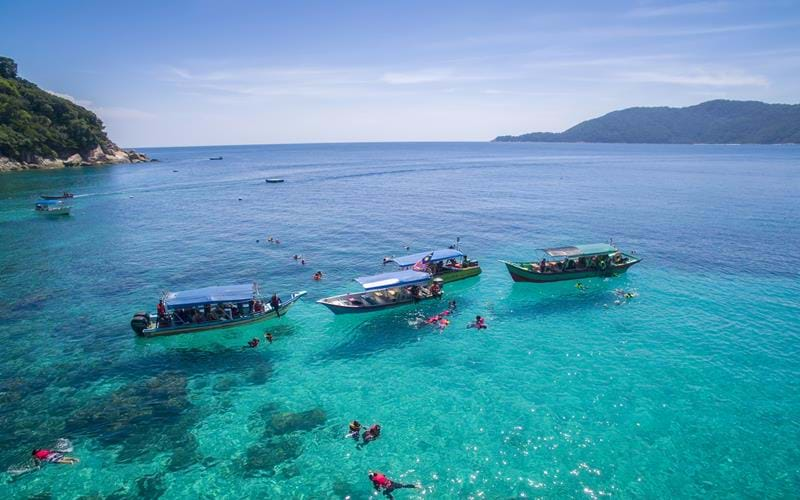 The coast around Kota Kinabalu hosts a handful of beautiful luxury beach resorts, set amid exquisite surroundings. Our consultants will be able to advise you on which to opt for. Wherever you choose, you'll be assured of spellbinding turquoise seawater, pristine rainforest teeming with wildlife and world-class standards of accommodation and service.
Day 16
Kuala Lumpur
Enjoy your last morning on the beach, ahead of your return to UK via Kuala Lumpur.
Day 17
Kuala Lumpur, UK
Arrive UK in the morning.
Tailor-made Tour

17 days from £4170 per person
What's included
✓   International flights from London
✓   14 nights accommodation
✓   All internal transportation and transfers
✓   English-speaking guides
✓   Breakfast daily
✓   Entrance fees to sites and monuments listed in the tour itinerary
*All prices quoted here use standard grade rooms and are for low season. 
**Prices for Mid-season and Peak-period will be higher, as will higher grade rooms.
Places and Experiences in this tour
Plan your 2022 Adventures
With the world now largely open again, now is the time to begin planning your 2022 adventures in Asia. Our Travel Specialists are ready to take your call and discuss the adventure you have spent the last 2-years dreaming of.
Or call us on 0208 566 3739
TransIndus Brochures 2022
Join our mailing list