Tailor-made Tour

12 days from £3125 per person
Places Visited:
Kathmandu, Chitwan National Park, Pokhara, Bandipur
Explore the finest monuments and historic sites of the Kathmandu Valley on this introductory tour of Nepal. You'll visit the great stupas of Swayambhynath and Boudhanath, with their all-seeing eyes and long lines of prayer flags, and experience evening aarthi at Pashupatinath, where the flickering butter lamps, dreadlocked sadhus and orange-robed priests provide great photo opportunities. Wildlife forms the focus of the next few days as you visit Chitwan National Park in southern Nepal, domain of the one-horned rhino, before cutting back north to Pokhara for dreamy views of the Annapurna range. More wonderful panoramas punctuate your journey back east, which is broken by a stay at the pretty Newari town of Bandipur.
Holiday Types
Cultural Tours Wildlife Holidays Walks, Hikes and Rides
Suggested itinerary
Day 1
UK
Fly overnight from the UK to Kathmandu, via the Middle East or India.
Day 2
Kathmandu
On arrival in Kathmandu, you'll be met by your TransIndus guide and driver and accompanied to your hotel. Spend the remainder of the day recovering from your journey, venturing out to Durbar Square in the evening.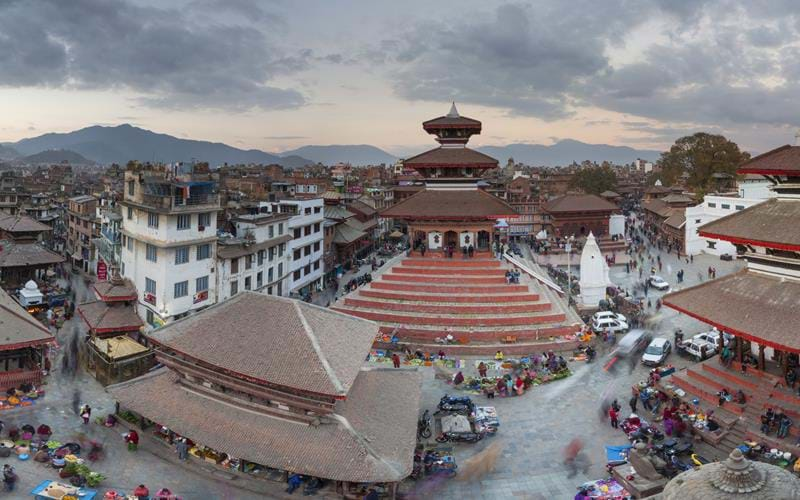 A sprawling modern city of nearly a million inhabitants, the Nepali capital can feel overwhelmingly crowded and chaotic on first impressions. But head for its ancient core, where the Shah and Malla kings erected their resplendently gilded stupas, palaces and carved wood pagodas, and things improve dramatically. Durbar Square forms the epicentre of this superbly atmospheric quarter. More than fifty temples, 106 monastery courtyards (bahals) and countless shrines line its narrow, cobbled backstreets. Settle on to one of the terraced platforms of the Manju Devul tower to watch the exotic bustle of marigold sellers, saffron-clad sadhus, stray cows and pigeons.
Day 3
Kathmandu
A full day's sightseeing today around the capital's historic monuments, including Swayambhynath, Boudhanath and Pashupatinath.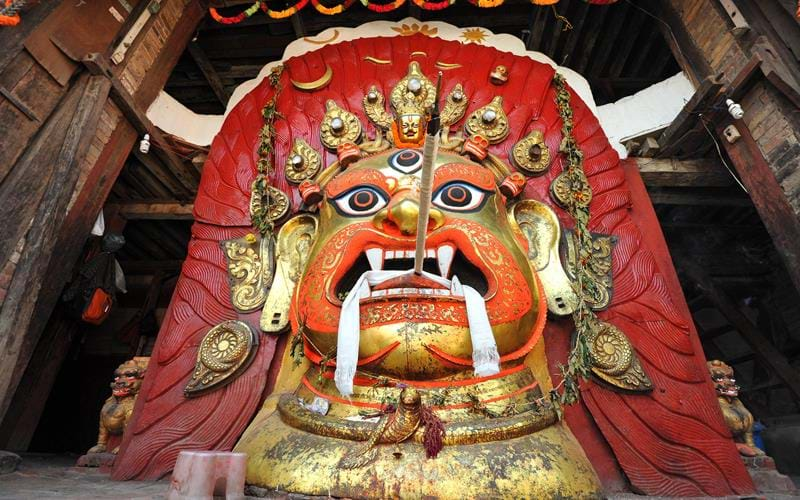 After breakfast, head to the hilltop temple of Swayambhunath (colloquially known as 'the Monkey Temple' for its resident population of macaques) – a magnificent stupa, whose gilded tower and pair of huge, all-seeing eyes have become emblematic of Kathmandu. No less awe-inspiring is Boudhanath, the largest stupa in the country, also embellished with piercing eyes and strings of prayer flags dangling from a spectacularly gilded tower. Not far from Boudhanath on the banks of the Bagmati River to the east of Kathmandu stands Pashupatinath, Nepal's holiest Shiva temple. Worshippers converge here in large numbers in the evenings, when the ghats are illuminated by hundreds of flickering lamps.
Day 4
Chitwan National Park
Take a short flight to Bharatpur airport, in southern Nepal, and drive on to Chitwan National Park for a two-night stay.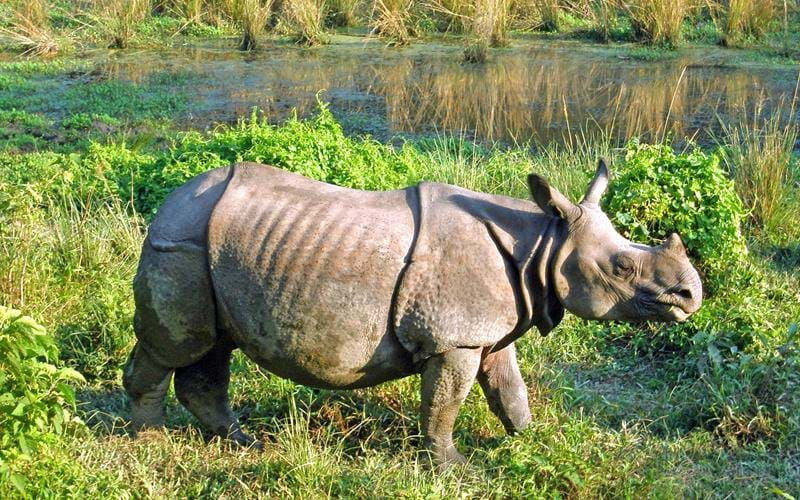 Jurassic-looking rhinos are the reserve's big stars, as well as the more elusive tigers inhabiting its core zone. Sightings of Gangetic dolphins and gharial crocs are almost guaranteed, and be sure to visit the critically important breeding centre for vultures, which have declined to the point of extinction over the past fifteen years or so but survive here in healthy numbers.
Day 5
Chitwan National Park
A full day of jungle activities include a jeep safari, canoe ride and nature walk.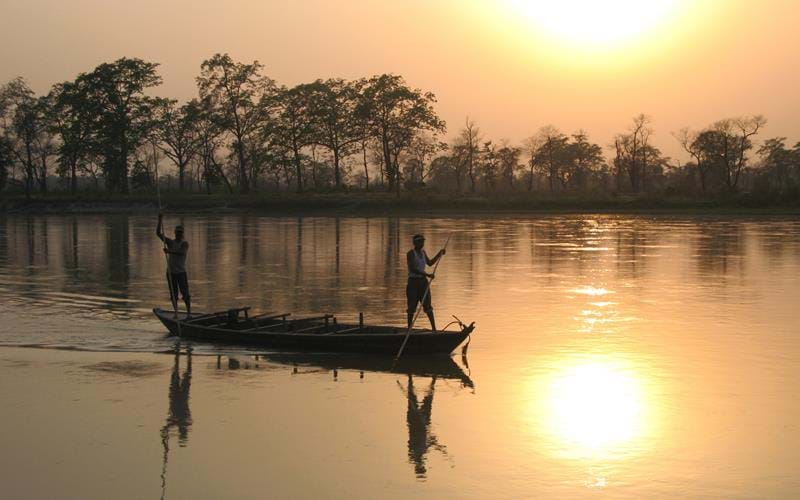 The one-horned rhinoceros is emblematic of this area, which it shares with a handful of wild (as opposed to domestic) elephants, crocodile, buffalo and bison. Deer such as the spotted and swamp varieties along with sambar are ubiquitous but there are also antelopes, elusive tigers and leopards, hyenas, sloth bears and jackals. A handful of gangetic dolphins survive in the Karnali River and these can be sighted on boat trips.
Day 6
Chitwan National Park
Another full day of jungle activities.
Day 7
Pokhara
Drive to Pokhara, in the foothills of the Annapurna range, for a two-night stay.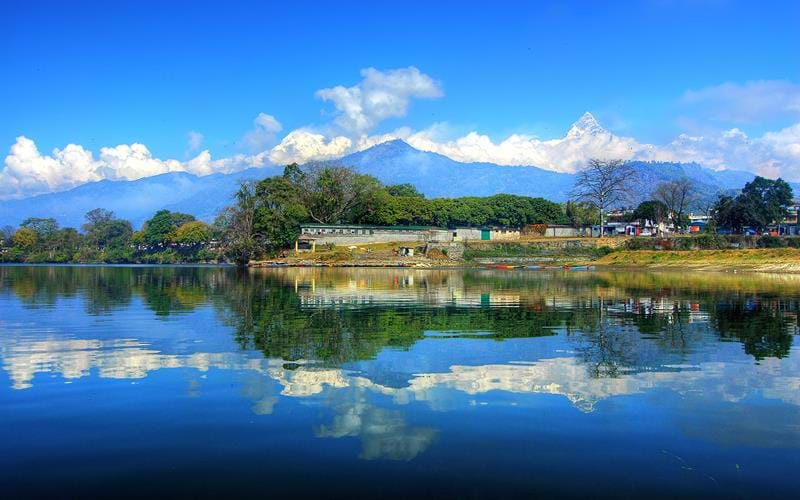 Pokhara is the only town in Nepal that could be described as a 'resort'. Lying 198km west of the capital along the Prithvi Highway, it owes its popularity to the magical view of Machapuchare ('Fish Tail') reflected in the glassy waters of the adjacent Phewa Tal lake.
Day 8
Pokhara
Views of Machapuchare are what everyone comes to Pokhara for, and there are plenty of places dotted around the lakeside and town that make the most of the panoramas.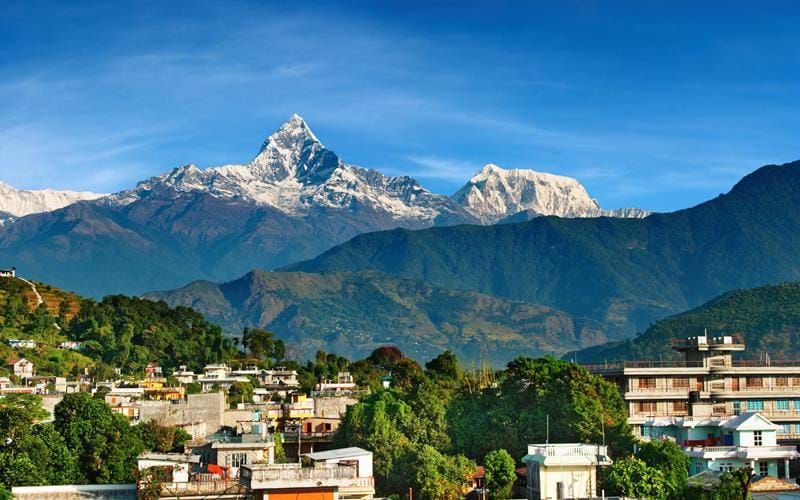 You can soak up the famous icy profile in a café on the lakeshore, or from the water on an evening boat cruise. Better still, climb to the Peace Pagoda overlooking the town for a truly jaw-dropping view of the Himalayan giants to the north, which soar from 1000m to 7,500m in less than 30km.
Day 9
Bandipur
Drive to Bandipur for a two-night stay. On arrival, enjoy a stroll around the town, perhaps venturing further afield for a sunset walk.
Newari traders from the Kathmandu Valley established Bandipur as a hub on the Indo-Tibet road in the late-18th century, bringing with them the rich architectural heritage which endures in the town to this day. Bypassed by the main Pokhara–Kathmadu highway, its core of brick and wood shop-houses and temple, beautifully embellished with traditional metal work and wood carving, has remained miraculously unsullied by concrete. Before supper, walk up to the old parade ground, or tudikhel, to enjoy the astounding sunset views of the Annapuras, Mansulu range and Marsyangdi Valley from the avenue of fig trees along its western edge.
Day 10
Bandipur
Explore the town and environs in more depth with your guide today.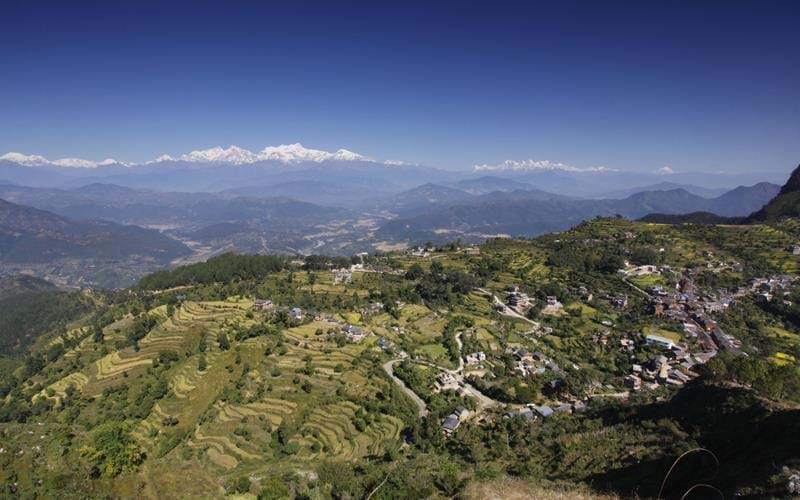 Rise as early as you can bear for the lung-stretching, 30-minute walk to the top of Gurungche Daada, the sheerest of the limestone hills flanking Bandipur town. At its summit, the flag-covered shrine of Thani Mai affords a spectacular sunrise panorama of the mountains and surrounding valleys carpeted in mist.
Afterwards, visit Bandipur's Khadga and Mahalaxmi temples, and the stone-paved bazaar area, with its ranks of 19th century Newari mansions.
Day 11
Kathmandu
Return to Kathmandu by car for an overnight stay.
Day 12
Kathmandu, UK
It's time to say goodbye to Nepal and the Himalayas as you transfer to the airport for your return flight to the UK. You'll arrive in London the same day.
Tailor-made Tour

12 days from £3125 per person
What's included

✓   International flights from London
✓   10 nights accommodation
✓   All internal transportation and transfers
✓   English-speaking guides
✓   Breakfast daily
✓   Entrance fees to sites and monuments listed in tour itinerary
Places and Experiences in this tour
Plan your 2022 Adventures
With the world now largely open again, now is the time to begin planning your 2022 adventures in Asia. Our Travel Specialists are ready to take your call and discuss the adventure you have spent the last 2-years dreaming of.
Or call us on 0208 566 3739
TransIndus Brochures 2022
Join our mailing list