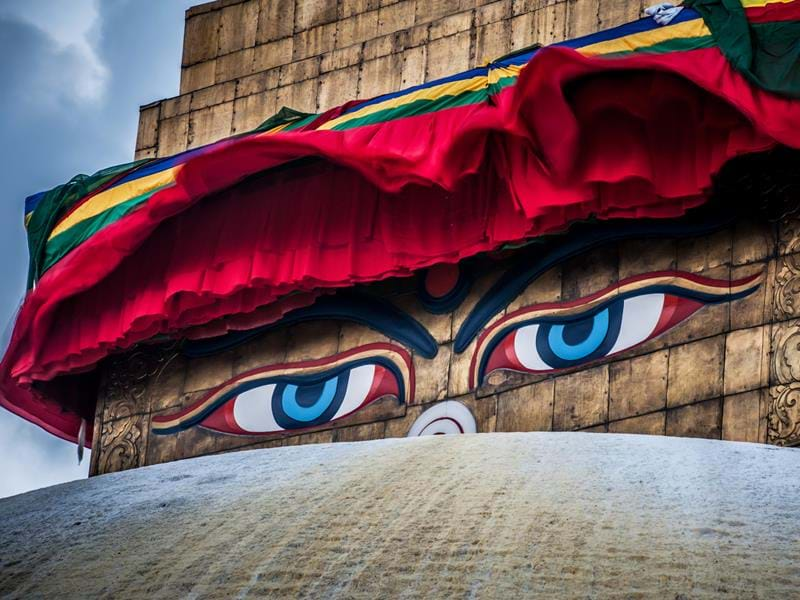 The Magical Kingdom of Nepal
A year ago this month Nepal resumed its visa-on-arrival service and has not looked back since.
Thousands of visitors have enjoyed its stunning mountain vistas, shimmering lakes, lush forests with incredible wildlife, remote mountain villages hidden, dizzying rice terraces and the extraordinary art, culture and architecture of its ancient UNESCO-listed, near-mythical ancient cities and incredible wildlife.
Whether you seek to relax beneath the soaring mountains in the Roof of the World, enjoy an exhilarating trek of the snow-covered mountains or explore its natural beauty and wildlife, we have the ideal tour for you.
Speak to our consultants on 020 5663739 now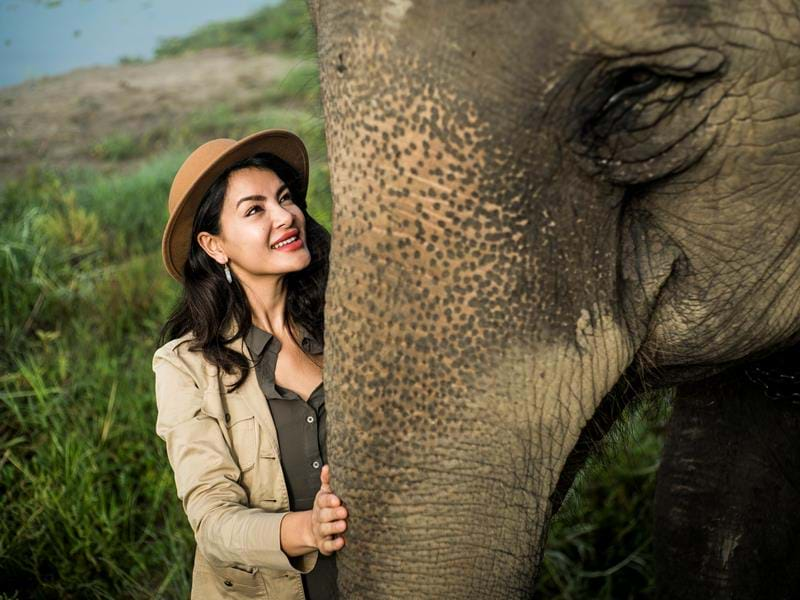 Help Save Nepal wildlife
Nepal's longstanding conservation programme has helped improve the life chances of several endangered species of mammals and other animals.  If you have considered visiting Nepal and including a wildlife element, speak with us at Transindus and help the country's conservation effort. We will donate £10 per person for each night you spend in one of Nepal's wildlife parks.
Our Favourite Tours of Nepal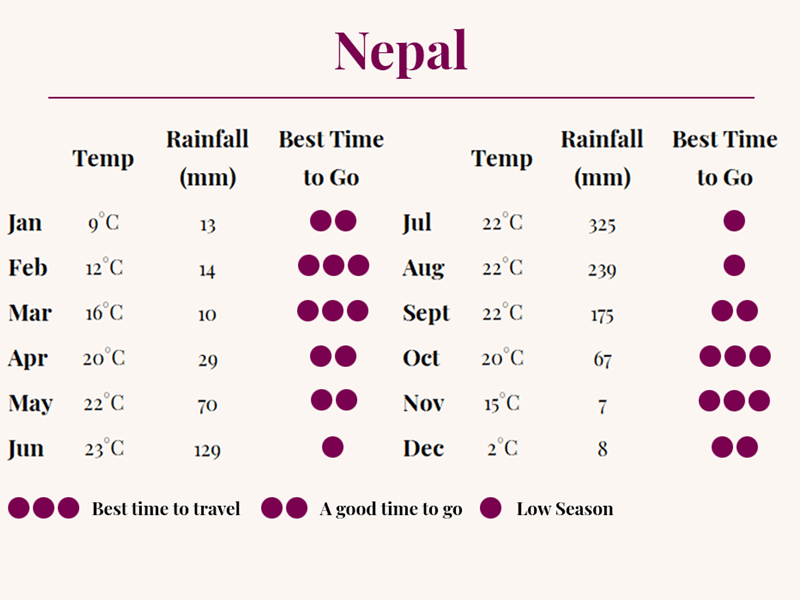 The best time to Visit Nepal
October and November are the best months to visit Nepal when the air is crisp and clear, and the country is lush and green following the monsoon. February to April is also a good time when the weather is warming up and many flowers are in bloom. Some haze does set in by April obscuring the mountain views. The weather is clear but chilly in December and January. May and early June are the warmest months, and the monsoon is prevalent from the middle of June to September. At 4000 meters, the Kathmandu Valley is relatively temperate. Chitwan in the Terai region is warm and can get quite hot by April.
Nepal's climate follows a monsoonal two-season pattern. The dry months last from October to May with the monsoons from June to September. The latter months also tend to be very hot and humid with temperatures in some parts of the country often rising above 35ºC.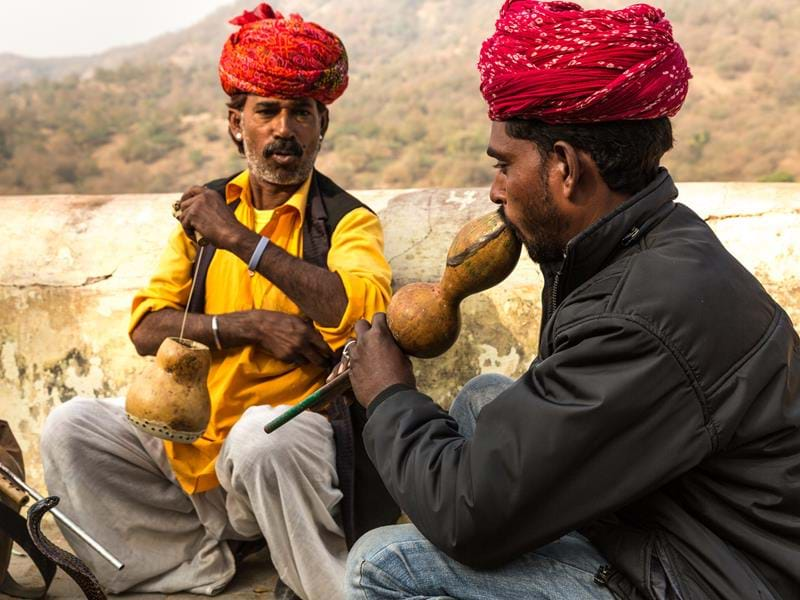 Why not combine India with Nepal
Exploiting a clever combination of short-haul flights and overnight trains, this tour manages to pack most of North India and Nepal's big-hitting sights into a tour lasting a little over a fortnight. You'll see the Taj Mahal and the Pink City of Jaipur in Rajasthan, watch the sunrise over the Ganges at Varanasi and explore the Mughal monuments and bazaars of Old Delhi.
A quick hop by plane to Kathmandu puts you into position for a round of Nepal's principal attractions, ranging from the UNESCO World Heritage sites of the capital itself to Chitwan National Park on the southern grasslands and spectacular views of the Himalayas from Pokhara Lake.
Which Experiences will you Pick
Sandwiched between the Gangetic plains and Tibetan plateau, encompassing an extraordinary spectrum of landscapes, ranging from the terai grasslands and sal forests of its southern border with India to the vast wall of ice peaks marching along the Chinese frontier to the north – the legendary Himalaya, or 'Abode of Snows'. Between these two extremes is cradled a lush, fertile valley that has been a centre of sophisticated urban civilization for more than 2,500 years, and where an unparalleled wealth of medieval palaces, Buddhist monasteries and Hindu temples survive intact, along with the traditional religious cultures that gave rise to them.
To walk through the Durbar Squares of the Kathmandu Valley, flanked by their distinctive skyline of tiered pagodas and golden-spired, whitewashed stupas, is to experience a world as unique as it is exotic to foreign eyes. Until the 1950s, Nepal lay resolutely off-limits to outsiders. Only a handful of honoured dignitaries and mountaineers could set eyes on its ancient treasures, ensuring these most refined mountain societies thrived in glorious isolation.
Much of the country's heritage endures making any journey an enticing prospect. The architecture is irresistibly exotic, the many varied cultures of its people compelling, and the Himalayas, whether glimpsed from the comfort of a palace hotel window or through the flap of a tent on a trek, are quite simply breathtaking.
All Small Group Tours in Nepal All Tailor-made Tours in Nepal Make an enquiry
Plan your Next Adventure
With the world now largely open again, now is the time to begin planning your next adventures in Asia. Our Travel Specialists are ready to take your call and discuss the adventure you have spent the last 3 years dreaming of.
Or call us on 0208 566 3739