New
Tailor-made Tour

8 days from £195 per person
Special Offer
PHUKET open now - 7-night packages from £195pp -Book your Amazing value holiday now
Places Visited:
Phuket
Thailand relies heavily on Tourism and to kickstart its economy, they have focused all attention on double vaccinating their Islands so tourism can begin safely from other double vaccinated places like the UK.
Phuket opened for British travellers on 01 July under The Phuket Sandbox programme, with other islands like Koh Samui expected to follow shortly. 
You spend 14-nights on an island and can then opt to travel freely to the mainland.
With an ever-expanding choice of small boutique hotels and uber indulgent resorts, Phuket offers a wide variety of hotels to choose from and we're certain of finding just the one that suits your taste, style and budget.  Some of our favourites are showcased here but do talk to our destination specialist who will be able to help you pick your ideal resort, especially from those that have some very attractive offers right now to entice us back, as if we needed any more encouragement!
Ground only prices for a 7-night stay are given below for departures from July'21. Included in the price are arrival & departure transfers, accommodation, breakfast and in some cases additional perks. We will be happy to quote for extra nights, rooms up-grade rooms, full board meals plans and local excursions.
Holiday Types
Cultural Holidays Luxury Train Holidays Family Holidays Honeymoons Beach Holidays Adventure Holidays Culinary Holidays Wellness and Spa Holidays Wildlife Holidays
Suggested itinerary
Day 1
Phuket
Arrive at Phuket and you will be invited to take a RT-PCR test download the 'ThailandPlus' mobile app for your health and safety. You will then be transferred to your resort by your hotel's airport approved Health and Safety certified vehicle for a 7-nights and 8-days of rest and relaxation. Check-in at your chosen Resort for 7-nights.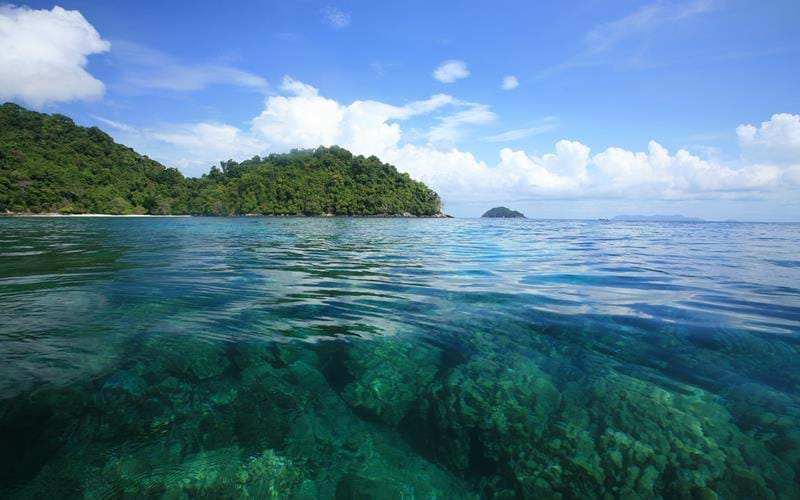 Phuket is the largest, wealthiest and most sophisticated of Thailand's island province with some of the country's signature seascapes indenting its spectacular west coast and surreal limestone pillars tower above tropical bays of translucent water while . Jade-hued waves hide a plethora of rainbow coloured fish as they wash on the white-sand beaches making it an ideal location for a restful vacation
Accommodation Options
Day 2 - 5
Phuket
The result of your negative PCR results will arrive at the hotel this morning, when you will be free to move around the island and take part in hotel and island wide activities at your leisure. It's recommended that you observe standard protocols social distancing, mask-wearing and regular hand washing. Days 2 to Day 5 - Remain at leisure to explore your island retreat.
Day 6 - 7
Phuket
In the morning you will be invited to take a further RT-PCR in line on-going safety protocols plus a test that will satisfy the UK authorities for re-entry to the UK. The remainder of your day will be leisure. Remainder of your time will be at lesiure again to enjoy resort or explore your island retreat.
Day 8
Phuket
Today you will be transferred to Phuket international airport for your onward connection to the UK. Please have your PCR test results ready for examination on arrival in the UK together with your passport and other immigation documents you are required to carry.
Tailor-made Tour

8 days from £195 per person
What's included
Accommodation for 7-nights
Arrival & Departure Transfers
Breakfast
Prices From:
Burasari Resort, 4*  Upto 65% discount – 7-night packages from £195pp.
         Shoulder season from: £558pp            Peak Season from:  £895pp.
The Racha Resort, 4*  Upto 40% discount – 7-night packages from £559pp.
        Shoulder season from: £925pp            Peak Season from:  £1,240pp.
Amatara Wellness, 5*  Upto 45% discount – 7-night packages from £565pp.
       Shoulder season from: £1,035pp         Peak Season from:  £1,798pp.
The Slate Resort, 5*  Upto 40% discount – 7-night packages from £715pp.
       Shoulder season from: £1,195pp         Peak Season from:  £1,998pp.
Paresa Resort, 5*  Upto 14% discount – 7-night packagesfrom £2,059pp.
       Shoulder season from: £2,395pp         Peak Season from: £4,724pp.
Anantara Resort, 4* - 7-night package prices from £2,395pp.
      Shoulder season from: £2,395pp         Peak Season from:  £6,665pp.
Speak to our specialists today on 020 8566 3739
Plan your Next Adventure
With the world now largely open again, now is the time to begin planning your next adventures in Asia. Our Travel Specialists are ready to take your call and discuss the adventure you have spent the last 3 years dreaming of.
Or call us on 0208 566 3739
TransIndus Brochures 2023
Join our mailing list