Which city is the gateway to the Golden Triangle and how long does it take to fly there?
Delhi is the point of arrival for nearly all tourists arriving in northern India. Direct overnight flights from London Heathrow take around 8hrs 40mins.
What are the highlights of the route?
In Delhi, the Mughal-built 'Red Fort' (Lal Qila), splendid Jama Masjid mosque and bazaars of the old city are the our recommending stops before heading off to Jaipur – the 'Pink City' and site of India's most colourful markets and sumptuously decorated royal palaces – or Agra, home of the Taj Mahal and a host of other Mughal cultural treasures.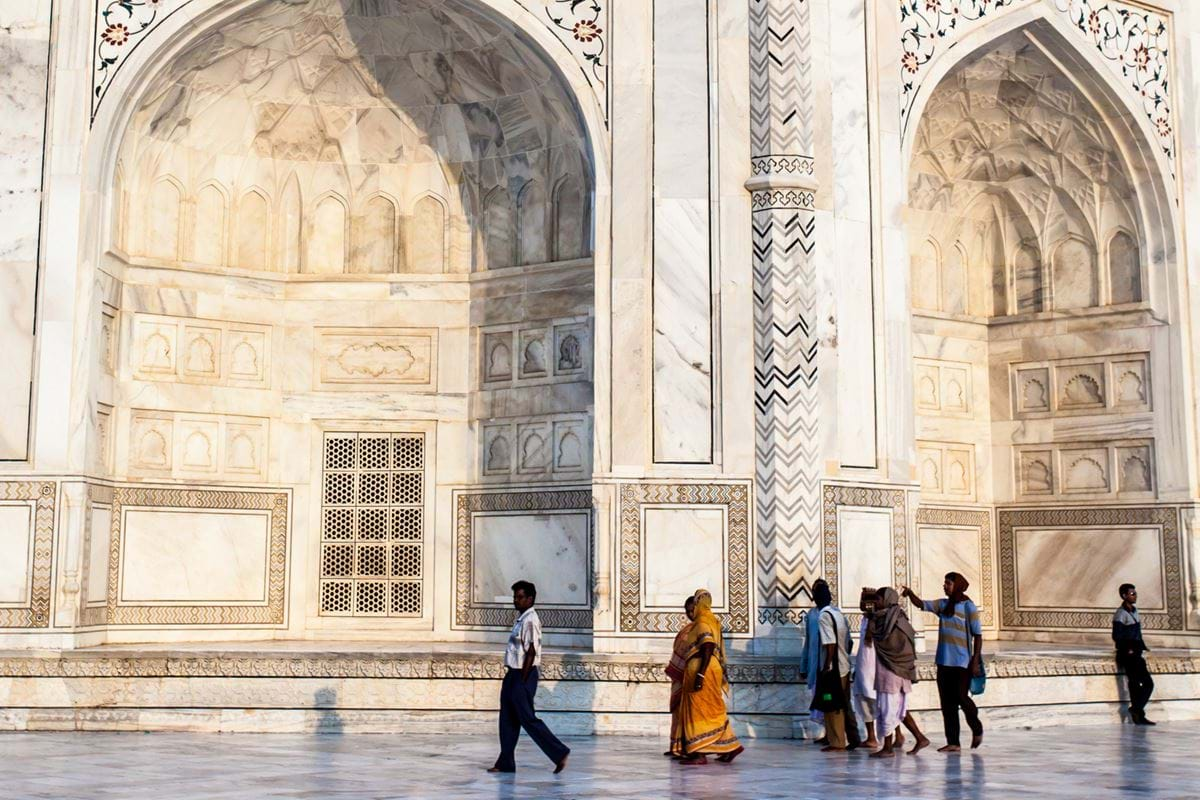 A short detour off the standard Golden Triangle route will take you to Ranthambore, one of the country's principal tiger reserves. Our consultants will also be able to recommend some wonderful palace hotels and heritage homestays tucked away in the Aravalli Mountains between Jaipur and Delhi, as well as several evocative bases from which to explore the little visited region of Shekhawati, in the desert north of Jaipur.
How long does it take to explore the Golden Triangle?
It's possible to cover the highlights in around ten days. But we generally recommend spending at least two weeks exploring the region, which will give you more time to venture off the beaten track and experience different aspects of life in India – as well as lounge by the pool a little if desired! Rural Rajasthan is particularly fascinating, and in a fortnight's tour you'll be able to spend some time at one of our recommended countryside retreats, experiencing life in the Thar Desert, perhaps spotting leopards, visiting livestock markets, luxury camping in the dunes or making a short camel trek.
TransIndus Brochures 2023
Join our mailing list