India 11.02.2014 Transindus
Planning your first trip to India is incredibly exciting - after all, this is a country that has enthralled travellers from far and wide for centuries. But as India is such a vast place, it can be a little hard to know where to start. So, today we're going to tell you about one of the most popular options - touring the Golden Triangle.

What is the Golden Triangle? 
The Golden Triangle is a term used to refer to Delhi (the country's capital), Jaipur (the capital of Rajasthan) and Agra, which is most famous for being home to the Taj Mahal. What makes it the ideal choice for first-time visitors to India is that it shows you some of the most famous and important sights, as well as giving you a broad first look at the destination.

What can I see in Delhi? 
Delhi is the most popular starting point on tours of the Golden Triangle - given that it's the capital city, it seems only natural to begin here. The key thing to understand about Delhi is that it's actually divided into two; Old Delhi is the historic part, while New Delhi (formed during British colonial times) has a much more western feel and is the actual capital.

Street food 
Tasting local food is always a fantastic way to get to know the heart of a place, and this is certainly true of Delhi, which has a vibrant street food culture. Make sure you try golgappas - a combination of chickpeas and spicy potatoes stuffed into a dough, with the whole lot finished off by being plunged into the deep-fat frier.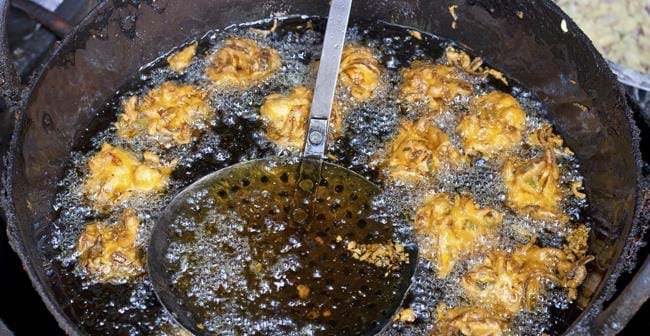 Jama Masjid 
Jama Masjid is the largest mosque in India, so no trip to Delhi is complete without seeing it. Built on the orders of Shah Jahan, it boasts two 40 m high minarets, which you can actually climb to get some of the best views of the city - something that's well worth doing if you're not too scared of heights!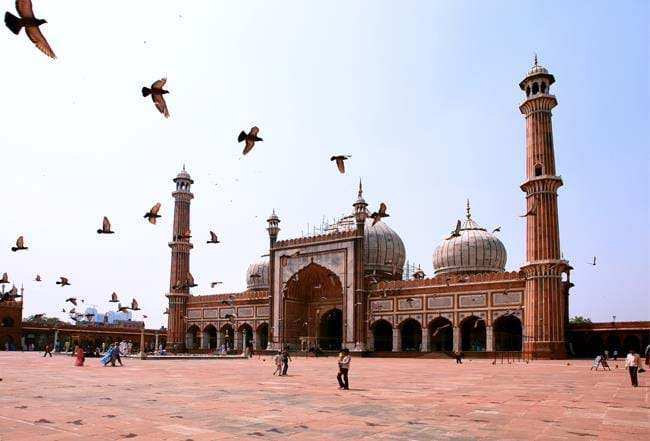 Humayun's Tomb 
Another important feature on your itinerary might be Humayun's Tomb. And what makes it so special? Well, it's widely held up as the forerunner to the Taj Mahal and, since you'll visit the Taj Mahal later on your trip, it is especially worthwhile visiting Humayun's Tomb first so you can compare the two. It was created by the second Mughal emperor Humayun for his wife Haji Begum, and is home to some particularly beautiful - and incredibly symmetrical - gardens.


Jaipur 
The capital of Rajasthan, Jaipur is often referred to as the Pink City - a nickname that's down to the colour of its buildings. This is a particularly good place to see some of India's most exciting architecture.

Hawa Mahal 
Among the most remarkable buildings in Jaipur, Hawa Mahal is easily spotted thanks to its honeycomb-like windows and pink facade. These windows, which you can look out of yourself by exploring inside, were an integral part of court culture, allowing the ladies of the palace to observe the outside world without being seen themselves.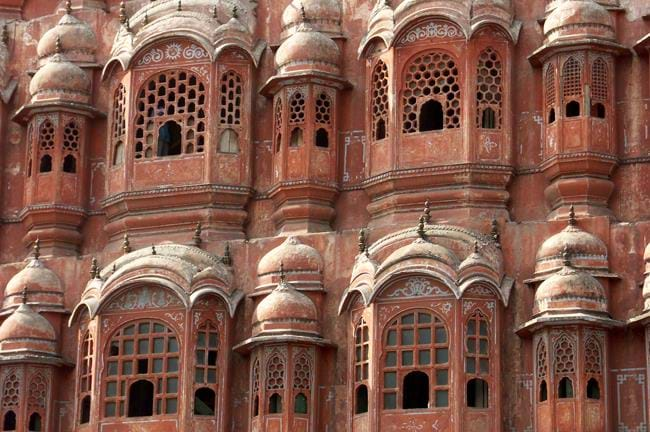 Jantar Mantar 
Jantar Mantar is one of the most unusual sights you'll see while you're here. When you arrive, you'll notice huge shapes that resemble strange sculptures - in fact, they are astronomical instruments designed to help scientists observe the cosmos with the naked eye. Take a guided tour to find out more about how they're used.


Amber Fort 
Just outside Jaipur is the Amber Fort, which is an extremely imposing sight, particularly in light of its hilltop location. Once, this was the citadel of the Kachhwaha family, who ruled here before Delhi became the country's capital. Its red sandstone and white marble construction is richly decorated, making this one of the most impressive sights of your trip.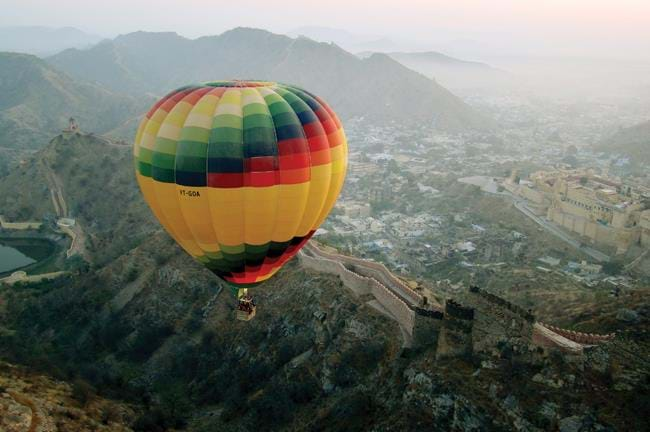 The Taj Mahal
A UNESCO World Heritage Site, the Taj Mahal is one of the world's most beautiful buildings. Pictures don't quite prepare you for the reality of this mausoleum, which is famous for its symmetry and exquisite decoration. What's more, the gardens here are wonderfully picturesque, so take the time to explore these too.