India 09.01.2015 Anthony Ryan
India's capital city can be split into two distinct areas - New Delhi and Old Delhi, and while they continue to grow side by side, each retains its own charms. Old Delhi is the most historic part of the metropolis, with its origins dating back to the time of the Moghuls. In contrast, New Delhi was designed by the British during colonial times, with much of the architectural work being down to Edwin Lutyens in the 1920s and 1930s.
Overall feel of New Delhi & Old Delhi
The charm of Old Delhi lies not just in its incredible sites, but also in the general hustle and bustle created by its narrow lanes and the everyday lives lived within its confines. A traditional and authentic experience can be found here, with those keen to sample genuine Indian delicacies and snacks most likely to find their appetites sated in this part of the city.
In comparison to this labyrinth of streets, New Delhi is a spacious area made up mainly of wide avenues, which feel much more European in style. They are lined with lush trees and overshadowed by imposing government buildings, creating an entirely different atmosphere.
Both parts of the city are fascinating to explore and even the more modern area is nearly 100 years old. There are no formal boundaries between the two, but it is just about always possible to distinguish whether you are in New Delhi or Old Delhi. Splitting your time between both and making your own comparisons will help to understand the complex history of this remarkable place.
Attractions in Old Delhi

The Red Fort
The Red Fort is likely to be on the list of attractions the majority of people want to see when visiting Delhi, as the monument is the most famous in the city. Its beautiful stone walls and domes were built in 1638 to protect the Moghul emperors from invaders, but both Sikh and British forces managed to breach the defences on separate occasions. Despite this, it has managed to remain intact to the present day, with the walls stretching for no less than 1.2 miles.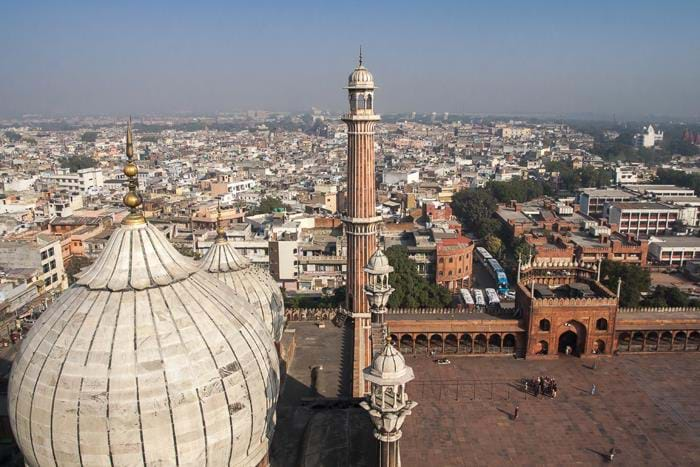 Jama Masjid
As the biggest mosque in India, it is not surprising that Jama Masjid can hold 25,000 of the faithful within its courtyard at any one time. It is not just the scale of the complex that is so breathtaking, but also its beautiful architecture and decorative touches. It was completed in 1650, having taken 13 years to build and offers fabulous views of Delhi from its southern tower.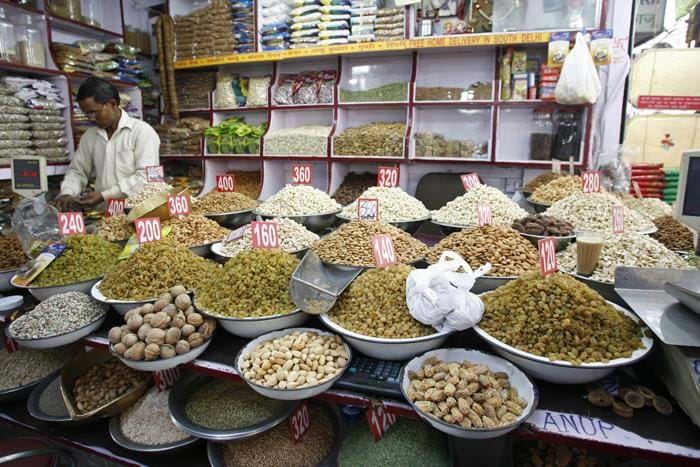 Chandni Chowk
Not only a busy thoroughfare, but also a functioning market, Chandni Chowk is the place to visit if you wish to feel enveloped in the heart of the city. Barter for clothes and jewellery or treat your taste buds to some cheap but delicious street food, while trying to stay out of the way of cars, rickshaws and even animals. This is one experience not to be missed.
Attractions in New Delhi

Swaminarayan Akshardham
Finished and opened to the public in 2005, this temple complex is also used as a centre for displaying the wonders and diversity of Indian culture. It is a beautiful structure made out of pink stone and embellished with white marble, taking on the traditions of some of the older attractions in the city. There are also extensive gardens to enjoy, as well as sculptures and the chance to take a boat ride within the vicinity.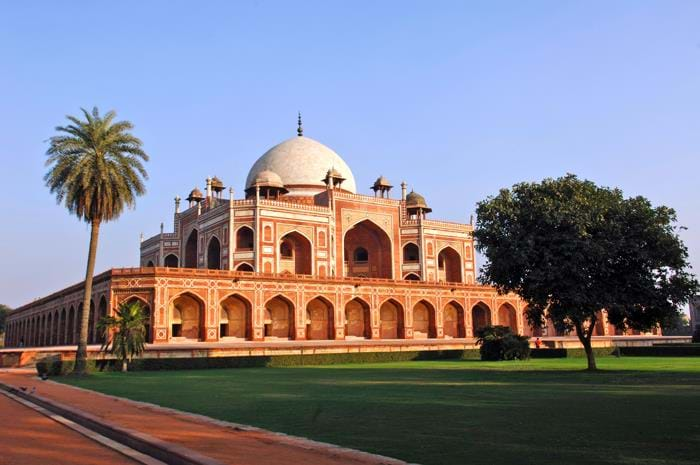 Humayun's Tomb
Few people are not familiar with the architectural features of the Taj Mahal, making a trip to this interesting site give off a certain sense of déjà vu. That is because the final resting place of Humayun was the inspiration for the most famous attraction in Agra. It was constructed in 1570 to contain the body of the second Mughal emperor and the first building of its kind to feature this style of architecture. Many others followed in its footsteps all over the country, but this is the original.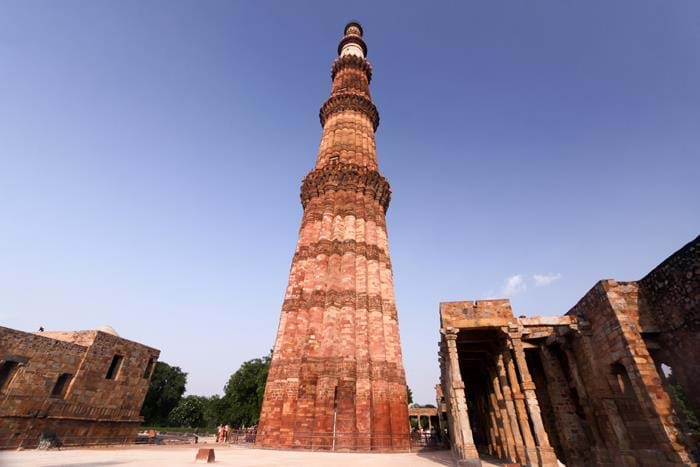 Qutab Minar
So minaret anywhere in the world soars higher into the sky than that at Qutab Minar - a fine example of architecture from the Indo-Islamic period. Nobody has ever discovered why it was built in 1206, but it remains standing to this day. With five storeys and intricate carvings covering its surface, Qutab Minar is a beautiful religious monument.
Find out more about our small group tours of Delhi including our popular 8-day Glimpse of India tour.