India 04.08.2014 Transindus
India has a well-deserved reputation for the calibre of its shopping, with one of its very best destinations being its capital city, Delhi. Today, we're going to give you an overview of where to shop in this bustling, exciting city.


Shopping in Delhi - an overview 
Delhi has a long history as a shopping destination. In fact, it stretches all the way back to the medieval period, when it was the most important trading centre in the whole of northern India - a status that hasn't really changed since then!
The joy of shopping in Delhi is the variety, as well as the vibrant hustle and bustle of the many bazaars. From fragrant spices and beautiful textiles to pretty jewellery and antiques, you can find all sorts of gems tucked away in the markets here - not to mention designer brands in the shopping centres.


Chandni Chowk 
One of the oldest and best-known shopping strips in Old Delhi, Chandni Chowk is a must-visit. Absolutely heaving with people, traffic and stalls, this place sells almost everything you can imagine - but in truth it is worth visiting for the experience alone, even if you don't find anything to buy.
Chandni Chowk has actually been here for more than 300 years, and is an excellent place to pick up all kinds of souvenirs. Indeed, you can stroll around some of Old Delhi's most interesting bazaars here, including Katra Neel - a wonderful cloth bazaar selling all kinds of colourful fabrics.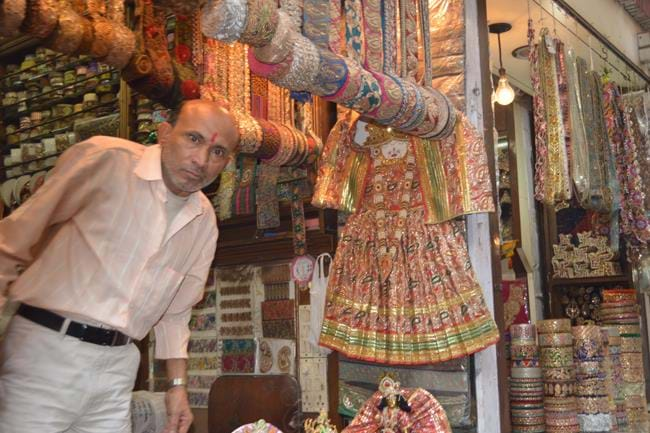 Daryaganj Book Market 
Held every Sunday, Daryaganj Book Market is one of the best places to buy books in the city and, at more than a kilometre long, is a fantastic place to browse. The particularly nice thing about shopping for books here is that you can enjoy the variety that's characteristic of Delhi - think everything from new releases and bestsellers to classics and out-of-print titles.


Nai Sarak 
Another good place to buy books is Nai Sarak, which is just off Chandni Chowk road. Closed on Sundays, it has a huge range of shops that sell a great selection of books, including academic texts that make it a popular place for students to visit.


Chhata Chowk Bazaar 
Like Chandni Chowk, Chhata Chowk has been around for several centuries. This covered bazaar leads up to the famous Red Fort, and is an excellent place to buy things like pretty embroidered bags, jewellery and artwork. Interestingly, this market was designed for women in purdah - traders would lay out their goods and then move off, allowing the ladies to come and select what they wanted while remaining in purdah.


The state emporiums 
For tourists, one of the best places to shop is the state emporiums, because this way you can almost have a mini tour of the whole of India while you browse. You'll find these stalls along Baba Kharak Sing Marg, and they sell handicrafts and other items produced in different states.
So, while being in Delhi you can browse miniature paintings created in Rajasthan, sandalwood sculptures from Karnataka and carpets from Kashmir.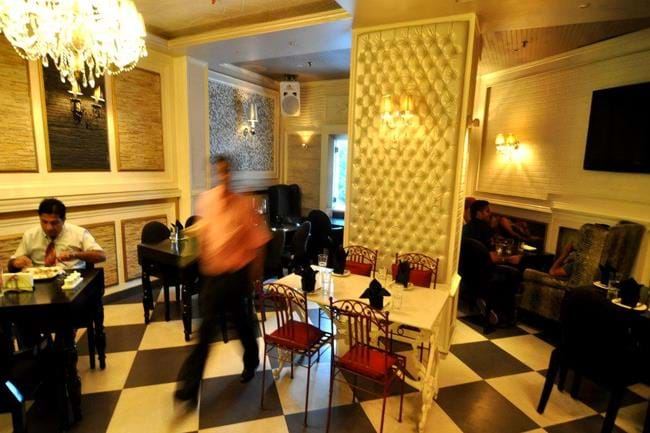 Connaught Place 
Shoppers who want to shop for brand names, meanwhile, should head to Connaught Place - a shopping, financial and business centre. The market here is made up of two large circles - the inner and the outer - both of which are home to plenty of household names.
In the outer circle, you'll come across the likes of Lacoste and Omega, while the inner includes Nike, Adidas Originals and Bentley - among many others. It's also worth keeping your eyes peeled for stores selling fine cashmere, such as Ganga Ram & Sons. 


Khan Market 
Rounding off our list is Khan Market, which is the best place to go if you like the sound of doing some upmarket shopping. Full of boutiques, this bazaar has high-end homewares, cutting-edge fashion and excellent bookshops (Full Circle Bookstore is particularly worth visiting). 
You'll also come across plenty of good places to eat while you're here - the perfect accompaniment to a luxurious shopping trip.