Neelshwaram, Kerala Holidays, India
This hidden tropical destination, set in a secluded palm grove beside the Arabian Sea in Northern Kerala, is quietly changing the understanding of what a holiday relaxing really means...
A hot contender for the loveliest beachside resort in south India. It's located at the very top of Kerala, on a gloriously unspoilt stretch of coast where the only other people you're likely to see on the sands are local fishermen. After Alistair Shearer, historian, author and teacher of meditative therapies who has translated key Sanskrit yoga texts such as the Yoga Sutras and the Upanishads struggled to find the right beach lodge for his clients to relax in, he decided to build his own. Neeleshwar Hermitage is the result. The 18 thatched cottages stand on lush lawns beside the beach, the pool is big, the spa professional, and guests have access to Alistair's extensive library. Make sure you check out the wellness packages here and we guarantee you will return!
Our opinion: A golden beach and quiet location with comfortable accommodation make Neeleshwar Hermitage one of the most sought after beach resorts in Kerala.
Why not join Alistair Shearer in October 2022 on a special retreats and learn to harness the support of nature in your life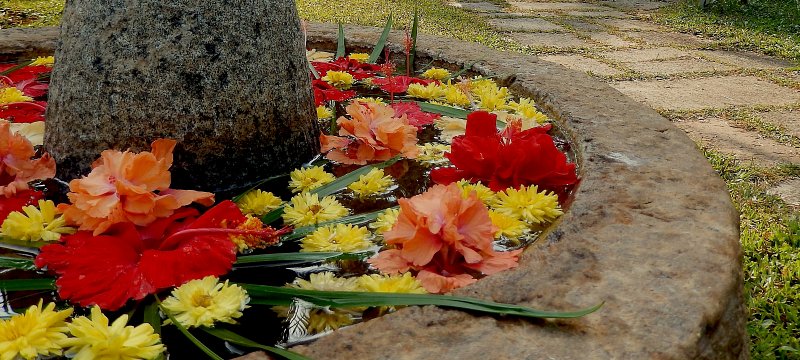 Connecting with the Source retreat - Alistair Shearer
A Special Retreat from 21 October - 29 October 2022
Course leader: Alistair Shearer has been teaching meditation therapies around Europe for over thirty years. His translations of the key Sanskrit yoga texts such as the Yoga Sutras and the Upanishads have won acclaim from critics as various as Ram Dass, Jacob Needleman, and John Updike. 
Based on the traditional wisdom of the Vedic philosophy, this course will teach you an easy and enjoyable way to contact this field and enjoy the benefits. Practical techniques will be combined with an understanding of consciousness and the principles that structure body, mind, and spirit, resulting in an inspiring vision of the purpose and destiny of human existence.
Alistair is the cultural director and co-founder of Neeleshwar Hermitage, and his influence as a spiritual guide to The Hermitage and its people can be felt in its tranquil atmosphere. 
Timings: The course will run for two and a half hours each day. In the morning there will be a workshop and meditation session (1 and a half hrs.) and in the afternoon yoga and pranayama practice (1 hr.). This nicely balanced routine will leave ample time to enjoy the restful environs of The Hermitage.
Ayurveda: Each course participant will begin their course with a personal consultation with Dr Suma, our in-house ayurvedic doctor. This consultation will determine their particular physiological imbalances, and prescribe a personal dietary regime to be followed during the course, and personalised massage treatments, to correct them. A recommended home programme of diet and exercise will also be given to participants at the end of the course. 
Yoga: The yoga component of this course will be under the tutelage of Shri Anil Kumar, The Hermitage's in-house yoga teacher. Anil has been teaching classical Ashtanga Yoga for many years and is renowned for his gentle and personally-orientated approach to teaching yoga to people of all abilities and experiences. 
Costs: The course price is based on the style and room you take. Just speak with our consultants and we'll find just the right package for you.
[insert map?]
TransIndus Brochures 2022
Join our mailing list